West Coast did me right.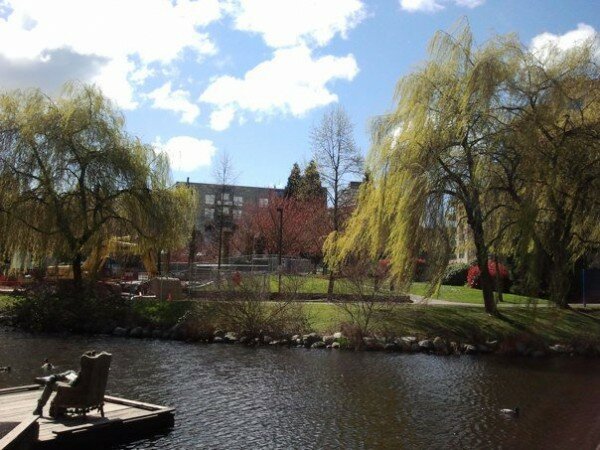 My favorite part of the trip was finding a rest stop near Seattle that had 9 different types of oreos and not much of anything else.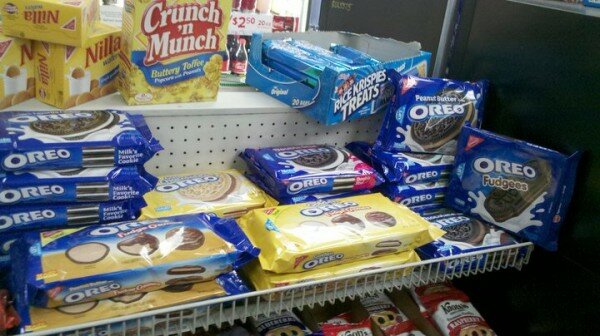 Even though I was traveling, my insatiable weblurking didn't subside.
Check out the artists, runway shows and DJ mixes that caught my eye this week after the jump!
————–
"LOOKBOOK.nu is an international social experiment in style inspired by street fashion blogs like the Sartorialist as well as "What are you wearing today?" forum threads across the internet. LOOKBOOK.nu was created to bring together a diverse group of talented and open-minded people from around the world and showcase the best in global street fashion. It is now the leading online community dedicated to fashion inspiration from real people and inspires millions of unique visitors every month."
———————-
The Work of Grisha Morgenstern
"My artworks tell stories. They question in an ironic manner by capturing ideas that I feel words can't hold on to.Through the diversity of graphic styles that I combine in my work I create a sort of distribution of roles.

My aim is to get the viewer to look behind the obvious naivety and irony. To get him to discover the forms and symbols I use, and finally, to consider the work from a multitude of angles. What comes into being is a schizophrenic clarity of the moment."
—————–
"My work examines female roles and representation found throughout history, art and mythology. I pull from a variety of sources, using mixed references and visual fragments to build new variations of familiar figures. My hope is that the image will be at once identifiable and ambiguous, inviting the viewer's own imagination and past experiences to inform their interpretation.

Research plays a large role in my work. I derive visual reference and ideas from film, literature, the internet and countless other sources. I then filter and combine fragments of imagery and information absorbed from this research through an intuitive process. This allows me to explore subject matter and interests that range from Victorian spinsterhood to Renaissance portraiture to the archetypal witch figure. I also work to incorporate imagery from the books and movies that affected me as a child. By working organically, and moving between repetitive detail and loose experimentation, I am able to bring these varied sources together as singular characters.

Form, detail and gesture are also important aspects of my work. Solitary figures allow more focus on their interior structure and detail, which I intend to hold as much interest as the character itself. Historical costume has long interested me, and I use these inner details to reference varied eras of dress and decoration. Similarly, I use my character's postures and gesture to explore those found in art history and illustration. While external research informs each piece's narrative and concept, emphasis on form, detail and gesture inform it's execution."
—————–
Chris Nitti is an amazing DJ who holds down monthly shows in the DC area and has recently started uploading some of his tunes.  His latest 'April' mix is described as "ideal for springtime home/office/park listening." I'm currently playing it in my office and couldn't agree more! The mix is available to download for a limited time so be sure jump on it here.
——————
"Jen's work is an attempt to undress society, to remove ideas of propriety, and to find beauty and peace in the natural and instinctive. Her art is an outlet for images that free her from the weight of the social structure that suffocates creativity."
——————
"Today, we witnessed history being made. As the very first major U.S. museum exhibition of graffiti and street art, MOCA presented the media preview of Art in the Streets, an epic visual feast you must experience for yourself! Tracing the development of graffiti and street art from the '70s to where it is today, MOCA pulled out all the stops – educating us on the rich history, entertaining us with their "shows within a show" (live skateboarding, a re-creation of an urban street, etc) and inspiring us to find the artist within ourselves."
—————————
The Work of SIT at C.A.V.E. Gallery

"For his debut US exhibition, Dutch artist "SIT" returns to a bold black and white palette, with his new series titled 'NOIR'-illustrating the malicious blackness gnawing away at the edges of our sense of beauty. Examining the troubled relation between the animal kingdom and mankind, SIT's work is focusd on the magnificent beauty of the beast and the way it is used to serve the vanity that is intricate to humanity"
(via Wooster Collective)
—————–
Burberry's Holographic Runway

"3D holograms and real models mixed together,only six of them are real models"
—————————————–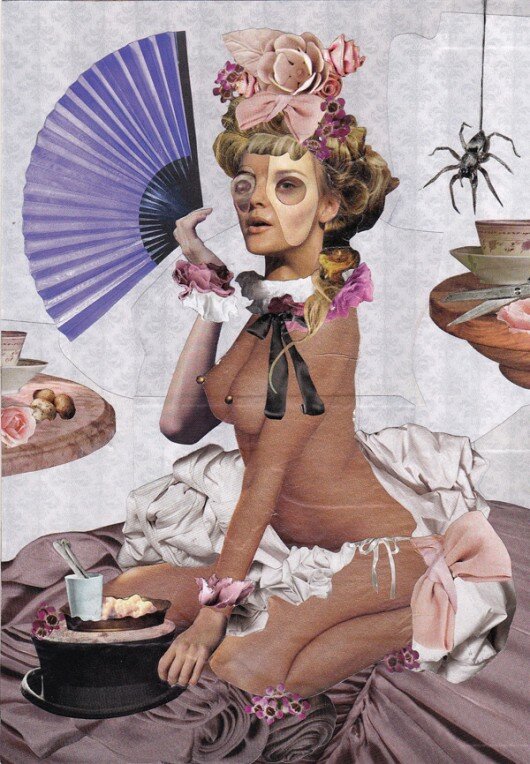 "Vahge was born in the quiet suburbs just south of Baltimore, where her neighbors had perfectly kept lawns and watchful eyes.  An isolated child with few friends, she withdrew to her imagination for entertainment and solace. Her early years were spent befriending muppets, making up stories, and slowly constructing a three-storied, twenty-five roomed Barbie house. She began making collages one summer during a bout of restless obsession in the company of a philosophical feline and a consortium of colorful characters."
————-
Hope you all enjoy the webfinds and then promptly logout and go outside.
Il fait beau! ♥