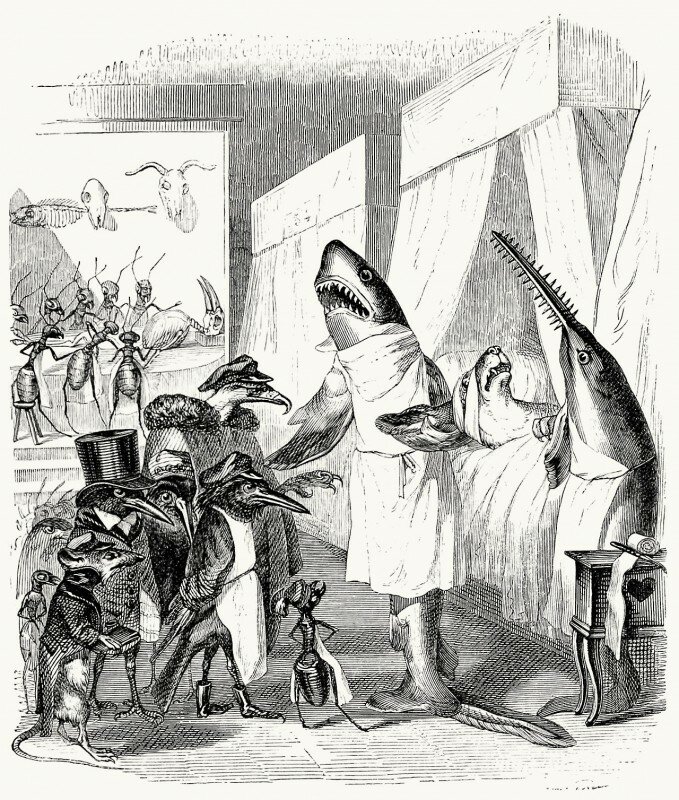 beautiful trouble x sight lines x freeport x clear earth
———————————————–
Back to Back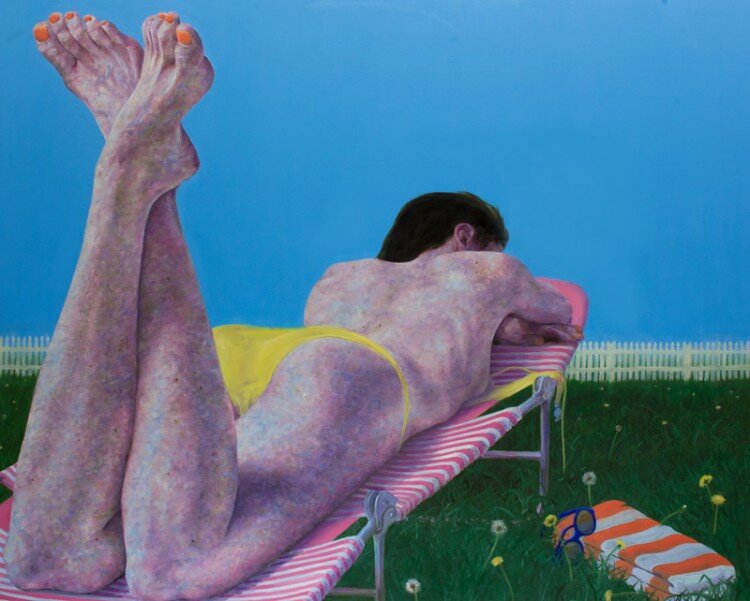 (Sunbather, Nick Ward)
When: On view through May 2013
Opening Reception: Friday April 12th, 2013 6:30-9:00PM
Where: Sloane Merrill Gallery, 75 Charles Street, Boston, Massachusetts 02114
How: Official Website
What/Why: "Sloane Merrill Gallery and the Boston Figurative Art Center (BFAC) announce their first collaboration in the form of a themed group exhibition titled 'Back to Back'. The theme of the show marries the often sacred and sensual traditional use of the human back to represent form with the more abstract concept of what it means to be "back to back". The participating figurative artists will explore this theme in oils and their visual experiences will culminate at the exhibition opening.
'Back to Back' will have two distinct components — one half of the show will be an invitational and the other half will be juried. Juried paintings will be selected by Sloane Merrill Gallery director & owner Ali Ringenburg, Boston Figurative Art Center founder Damon Lehrer, Boston Figurative Art Center member Jon Nix, FLUX Boston founder Liz Devlin, & director of the Alva de Mars Megan Chapel Art Center and professor at Saint Anselm College Fr. Iain MacLellan.
The collaborative exhibition seeks to highlight the figure as an important subject in our modern world – one that is both beautiful and a struggle to capture. 
"Drawing the nude figure from life requires a particular kind of optimism," says Aristides, "to see the importance of the figure as a subject matter in a time when many do not consider the human being as the crowning glory of nature or art." — Classical Drawing Atelier: A Complete Course in Traditional Studio Practice"
——————————————
Graffiti Jam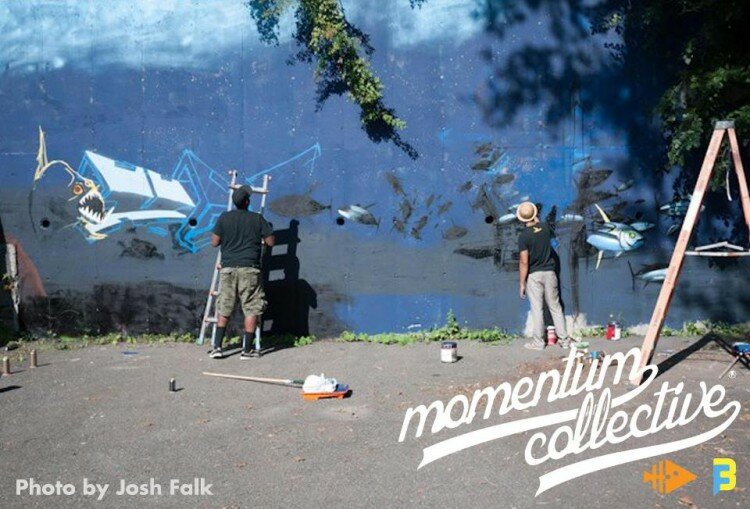 When: Saturday April 13th, 4-7PM
Where: HarborArts Inc, 256 Marginal Street, Boston, Massachusetts 02128
How: Official Website
What/Why: "HarborArts and Future Boston Alliance invite you to join us for an afternoon live graffiti mural painting/dance party featuring Cedric Douglas (Vise1) and Percy Fortini-Wright of Momentum Collective at the HarborArts International Outdoor Gallery – an outdoor sculpture park in an active shipyard in East Boston. 
The event will feature Legendary Boston Hip-Hop DJ Moe Dee spinning old school hip-hop classics and dance music to move your body from 4-7pm, refreshments, and outdoor heaters to keep you warm while dancing and enjoying the party if its too cold!
Many thanks to the Boston Harbor Shipyard and Marina for making everything we do at HarborArts possible!"
——————————————-
Hilda Belcher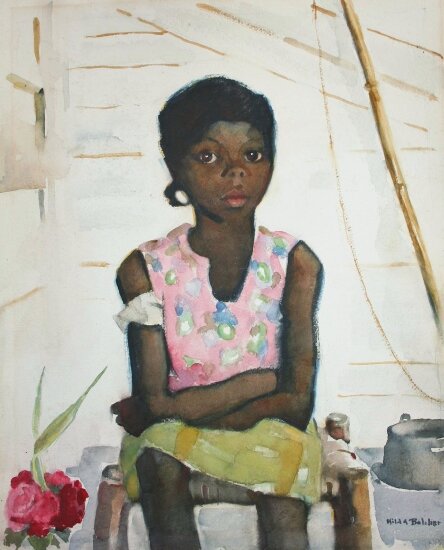 (Arabella Martin)
When: On view through May 31st, 2013
Opening Reception: Saturday April 13th, 2013 2-4PM
Where: Martha Richardson Fine Art, 38 Newbury Street, Boston, MA 02116
How: Official Website
What/Why: "Hilda Belcher-paintings, drawings & watercolors. Savannah, Vermont, New York, Mexico & Europe from the estate of the artist." 
——————————————-
Sight Lines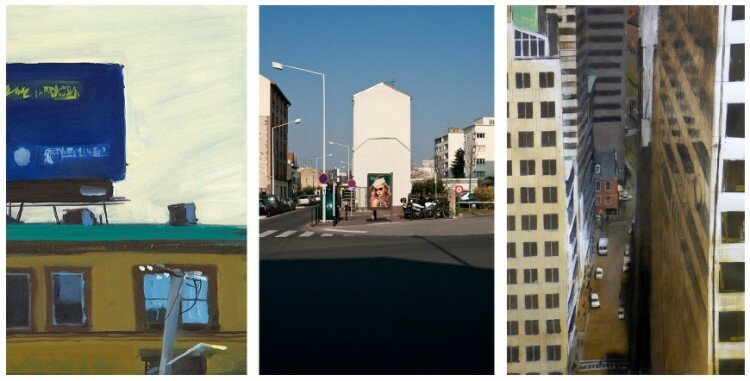 When: On view through April 21st, 2013
Where: Fountain Street Fine Art, 59 Fountain Street, Framingham, MA 01702
How: Official Website
What/Why: "Two painters and a photographer, colleagues and long-time friends, team up to display their recent work in an upcoming exhibit at Fountain Street FineArt. Painter Roy Perkinson coordinates the show and explains that he has long admired the work of both Haines and Heins. Perkinson remarks that photographer Greg Heins' urban landscapes capture "those telling, split-second moments that, through unexpected combinations of patterns, structure, colors and subjects, reveal – often with an acerbic wit – aspects one might easily overlook. Andrew Haines is indefatigable in his exploration of urban landscapes not only nearby in Jamaica Plain and Boston, but also much farther afield…His paintings actually involve considerable invention and selection, melded with occasional touches of humor and irony." A well-known and widely exhibited painter, Perkinson's landscapes embody an almost abstract structure but also have a quality of light and mood that is expressive and poetic, without being cloying. All three artists might be characterized as "poets of the commonplace," transforming the mundane into a thing of beauty, something evocative and meaningful."
——————————————-
Trimpin: Artist's Lecture and Demonstration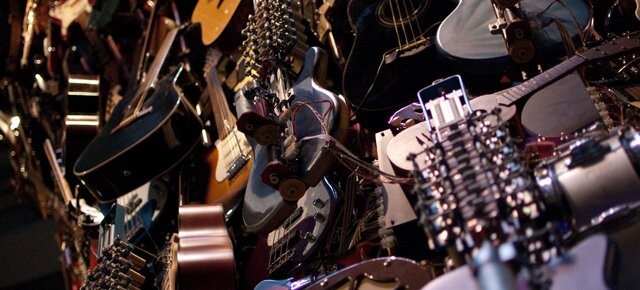 When: Wednesday April 17th, 2013 12:00 pm
Where: MIT, Killian Hall, 77 Massachusetts Ave, Cambridge, MA
How: Official Website
What/Why: "Trimpin's computer-driven musical contraptions defy the constraints of traditional instruments. Combining digital technology with everyday salvaged materials, Trimpin has invented ways of playing everything from giant marimbas to a 60-foot stack of guitars using MIDI commands. Taking inspiration equally from the junkyard as the museum and the concert hall, Trimpin often creates these eccentric and interactive instruments from found materials, including saw blades, toy monkeys, duck calls, beer bottles, bunsen burners, slide projectors, turkey basters, and pottery wheels. In his creative experiments, Trimpin engages the visual, spatial, and kinetic properties of sound to "play instruments in such a way that no matter how complex the composition of the timing, it can be pushed over the limits."
Related programming:
Trimpin: The Sound of Invention-Screening
Friday, April 19, 2013
7:00 pm | 34-101
50 Vassar Street, Cambridge, MA
Free and open to the public
——————————————-
Clear Earth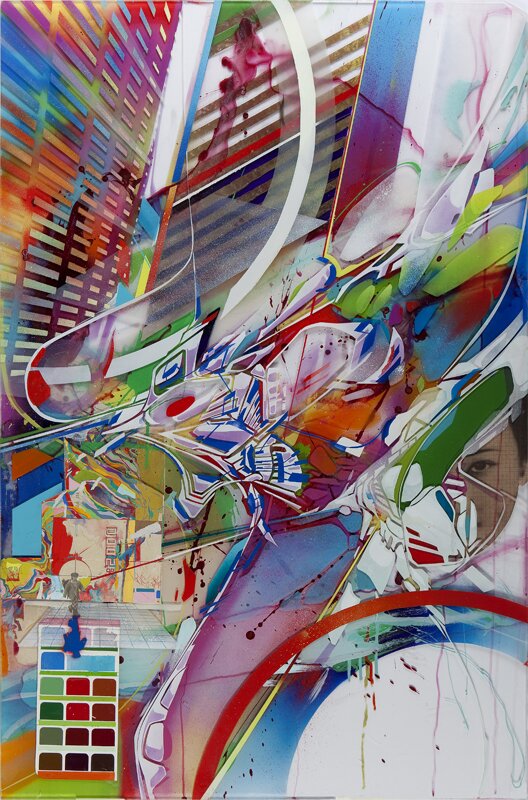 (Transatlantic Impact : Central, Hong Kong, prior work of Stephen Holding)
When: On view through May 3rd, 2013
Opening Reception: Friday, April 12th, 2013  7-11 pm
Where: Lot F Gallery, 145 Pearl Street, Boston, Massachusetts 02110
How: Official Website
What/Why: "Announcing the first, Boston solo exhibition by New York City-based artist Stephen Holding at Lot F Gallery. Entitled, "CLEAR EARTH", this exhibition will be the most comprehensive showing of his artwork to date, featuring a series of abstract, mixed media explorations on plexiglass. 
Holding's focus to detail is astounding, and is evident in his work. His pieces of artwork have been exhibited around the world. He has shown at both local galleries, including the Mass Museum of Contemporary Art (MASS MOCA) as well as hung in shows in Hong Kong and Tokyo. In 2002, he graduated with a BFA in painting from the Massachusetts College of Art and Design, and has been perfecting his craft with increased intensity since.
Stephen became transfixed in the idea of the relationship between the physical world and the metaphysical universe and has been expressing his interpretation in his art for some time now. His new body of work, an extension from his previous, depicts this threshold between the perceived and the undetectable. Sometimes the meeting of these two is harmonious and fluid, and other times it is a violent and explosive collision. 
The artist captures this moment, where new dimensions are born from the reactions that occur when these two worlds meet. During this process the roles of the visible and invisible trade places, creating a vision of a world that is not based on solid physical matter but on light, motion, energy, and infinite possibilities for creation and growth. Art Journalist Lara Verrochi describes his work:
"Graffiti-like forms fracture the canvas and expose the pulse hidden within the landscape. Neon birds bolt across the sky above dripping horizons. Vibrant color spins webs across the canvas while clouds simmer just below the surface. Fine art combines with multimedia and shrouds us in his surreal vision. They remind me of fireworks, the secret lining of the heart, outer space, rare fauna and alien calligraphy. His pieces are gentle yet energetic- executed with an intuitive style that submerges us in a dream. Like an abstract thought carrying blueprints."
After showing Stephen in the 2012 exhibition titled, "Three", Lot F Gallery is very excited to share with the world the artist's new work. Please join us to celebrate, at the opening reception on Friday, April 12th, 2013 at Lot F Gallery, from 7-11 pm.
Please contact us at info@lotfgallery.com for pre-sale information."
——————————————-
Beautiful Trouble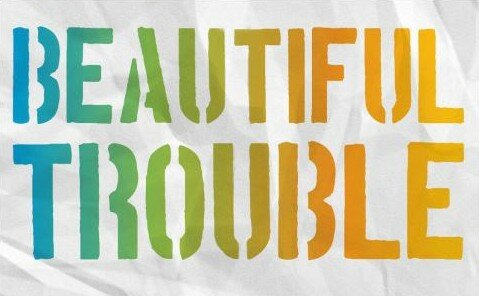 When: Friday April 12th, 2013 – 6PM doors open / 7PM strategy panel / 9PM party w DJ & live music by Melodeego
Where: Make Shift Boston, 549 Columbus Avenue, Boston, Massachusetts
How: Official Website
What/Why: "Join us for a fun, insightful, and inciteful event in Boston on Friday evening, April 12th. We're gathering together — social justice activists, organizers, artists, and allies — to dig into the intersection of art and organizing and launch the hot-off-the press Pocket Edition of Beautiful Trouble: A Toolbox for Revolution. 
Hailed as "elegant and incendiary" by Naomi Klein, Beautiful Trouble puts the accumulated wisdom from decades of creative protest in the hands of the next generation of change-makers.
RSVP here: beautifultrouble.org/launchMA
The evening will feature a talk show-style interview with Boston-area artists and social justice activists. Panelists will discuss how they are applying the creative concepts featured in Beautiful Trouble to their organizing work in the Boston area.
Following the discussion: stick around for a party! with DJ, and live music by Melodeego ~ "Music from the Movement, Powered by the People!"
We hope you can join us. 
The event is co-sponsored by 350.org, Community Labor United, Make Shift Boston, and Center for Story-based Strategy (formerly smartMeme)."
——————————————-
#Leftovers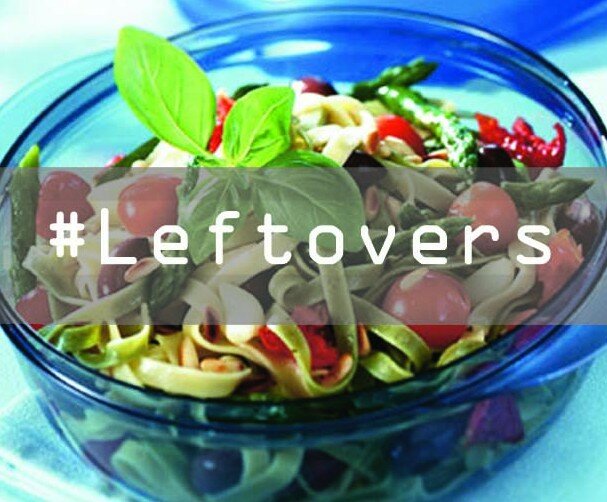 When: Friday, April 12, 2013 from 6:00 to 8:00 p.m.
Where: Howard Art Project, 1486 Dorchester Ave, Dorchester MA
How: Official Website
What/Why: "The SMFA CORE 2013 class invites you to the self-curated exhibition, #Leftovers at Howard Art Project, wherein the students explore the theories discussed throughout the semester and interpret the theme in relation to their own artistic practices."
——————————————-
Tinderbox IV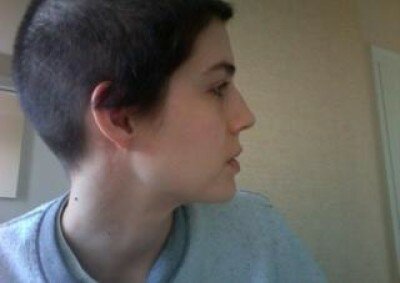 When: Friday April 12th, 8PM
Where: Mobius, 55 Norfolk Street, Cambridge, MA 02139
How: Official Website
Cost: $10
What/Why:"Helen Miller, Kimberleigh A. Holman and Merli V. Guerra. Front centre, touching one another, three identical grey urns about one yard high. From each a head protrudes, the neck held fast in the urn's mouth. The heads are those, from left to right as seen from the auditorium, of W2, M and W1. They face undeviatingly front throughout the Play.—Opening stage directions, Samuel Beckett's Play
W2, M, W1 pairs Samuel Beckett's Play(1963) with physical exercise and contemporary dance. W2, M, W1 refers to Play's stock romantic characters—a mistress, a man and his wife—and resituates their affair within the context of movement. In contrast to the urn-dwelling actors in Play, the performers in W2, M, W1 appear on exercise mats, where they practice various forms of somatic education, ranging from the structured sequences of the Feldenkrais Method to the more free-form explorations of Contact Improvisation. W2, M, W1's performers speak compulsively but move with increasing fluidity, pushing the capacity for refinement and differentiation in their gestures and playing on our understanding of language and physicality."
————————————–
Freeport with Nick Cave
When:  Thursday April 18th, 6:30 – 9:30 PM
Where: Peabody Essex Museum, East India Square | Salem, MA 01970
How: Official Website
Cost: $10 non members | free members
What/Why: "Coming off his acclaimed HEARD performance at New York's Grand Central Station, artist Nick Cave joins PEM for a night of dance, costuming and music on Thursday, April 18 as part of the PEM/PM evening party series.  Cave's iconic Soundsuits –– otherworldly, wearable sculptures –– will come to life in an exclusive dance performance in PEM's atrium.  WNYC calls Cave's Soundsuit performances, "larger than life" and New York Magazine has dubbed the experience, "total communal bliss."
The museum is open late for exploration of the galleries, including PEM's immersive, kaleidoscopic exhibition, Freeport [No. 006]: Nick Cave.  A DJ spins the night away in the atrium and Boston-based multimedia artist, musician and educator Joshua Pablo Rosenstock demonstrates his wearable electronic sound instruments."
——————————————-
Say hi:
Stay sweet. Have a great weekend! ♥