this larger truth x delicate fragments x the game's afoot x demure
————————————
Animal Mother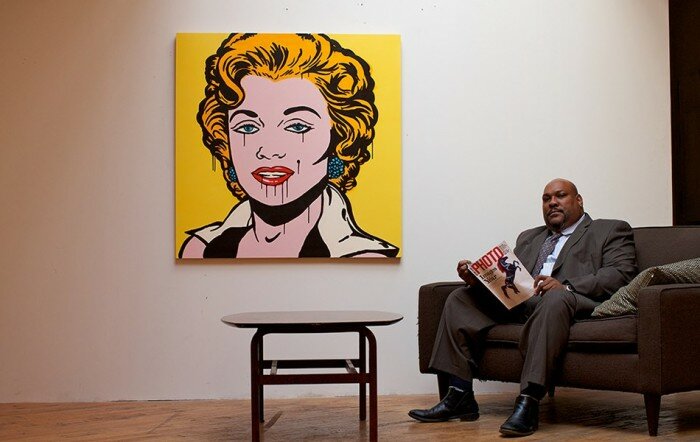 When: On view through March 30th, 2013
Opening Reception: Friday March 8th, 2013 7-11PM
Where: Lot F Gallery, 145 Pearl Street #4 Boston, MA 02110
How: Official Website
What/Why: "Lot F gallery is proud to present "ANIMAL MOTHER" Recent works by Thomas Buildmore. In his first Boston solo show, this new body of work is in line with what viewers have seen from the artist in the past; the depiction of a dark world of pop culture. Drawing parallels between popular media, Fine art, advertising, and war, "Media and pop culture have formed an Army to wage all out war upon us, a harsh physiological environment' says Buildmore. Rather than being defeated by it, Thomas Buildmore wants to thrive in it.
Imagery of familiar characters are twisted and augmented to create something amusingly disturbing. Multiple 10″ x 10″ paintings arranged together become a sort of platoon, alone they are small, but together as a group they become a large powerful statement. Buildmore's larger works are full of semiotic symbols, iconic references and familiar cartoon characters. Drawing from the fine art world, cable television, and the Internet, In this new body of work the Artist investigates a wide rage of media including found objects, sculpture, photography, and paint to explore these complex ideas about our world.
"This is My war, there are many like it but this one is mine! Without it I am Nothing, Without me it is Nothing"
-ANIMAL MOTHER "
—————————
This Larger Truth: Transformation and Identity Then and Now in the work of Boston artists

(The End Came in a Flash, prior work by Marlon Forrester)
When: On view through March 24th, 2013
Opening Reception: Friday March 8th, 6-8PM
Where: New Art Center, 61 Washington Park, Newtonville, Massachusetts
How: Official Website
What/Why: "This Larger Truth: Transformation and Identity Then and Now in the work of Boston artists – John Murray, Robert Freeman, Nan Freeman, Marlon Forrester, Hakim Raquib.
The whole truth cannot be reconstructed from documents or statements made at the time. Indeed, words uttered in the flush of improvised history may sound absurd when lifted out of their once urgent context. An essential element of this larger truth is preserved only in the consciousness of participants and witnesses- and occasionally in art.
-Robert Storr, excerpt from his exhibition catalogue for Gerhard Richter's painting cycle October 18, 1977 at the Museum of Modern Art (2000)
This Larger Truth investigates the legacies of the Boston busing crisis and race relations in the 1970s through the art and personal experiences of five Boston artists. The artists in this exhibit use their work to address issues of race, prejudice, violence and personal identity. Together, this work creates a dialogue about transformation and change that cuts across barriers of time, race, class and gender.
This Larger Truth is a project exhibition inspired by John Murray, a New Art Center painting faculty member, and curated by Kathleen Smith, the New Art Center Exhibitions Director. This is the first showcase of an ongoing project that will have a larger iteration in the near future."
—————————
Incipient Arts Group Show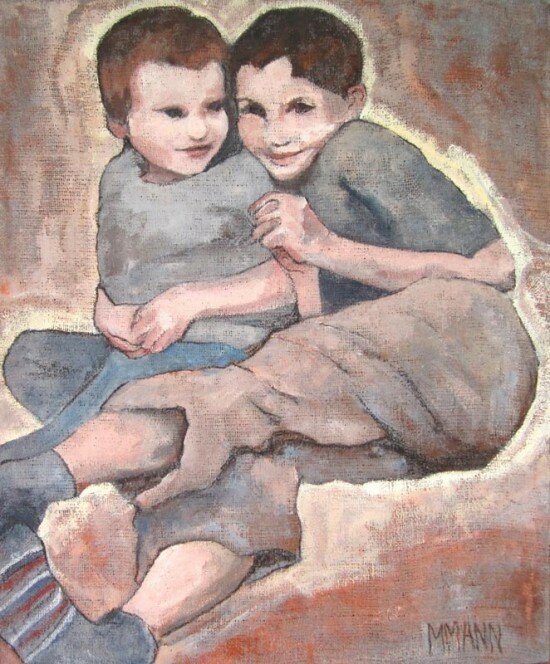 (Cousins, Madelyn Mann)
When: On view through May 3rd, 2013
Opening Reception:  Thursday March 28th, 6-8pm
Where: Peregrine Gallery, 150 Waterman St. #6, Providence, RI 02906
How: Official Website
What/Why: "Incipient Arts was formed in Spring of 2012. Its current members, Madelyn Mann, K Lenore Siner and Kathriel Brister formed the collective to share process, insight and information as a way to support each other through the often solitary practice of painting. Incipient arts is dedicated to promoting a friendly, inclusive art scene that allows for collaboration, new ideas and growth of its members. This is the collective's first group show."
—————————
Rosalyn Driscoll: Water Over Fire

When: On view through April 7th, 2013
Artists' Reception: Saturday, March 9, 3 – 6 pm
Where: Boston Sculptors Gallery, 486 Harrison Ave, Boston, MA 02118
How: Official Website
What/Why: "Rosalyn Driscoll will show recent sculpture in her solo exhibition WATER OVER FIRE at Boston Sculptors Gallery, 486 Harrison Avenue in Boston.
This singular sculpture integrates the reflective light of copper, the red glow of neon, and the amber translucence of rawhide to create an intense, hermetic cube that radiates many kinds of light. Inspired by Chinese medicine, which seeks to balance water and fire in the body, the elements in this sculpture remain in uneasy but symbiotic relationship. Driscoll will also show abstract photographs of her sculptures."
Also on view..
Joseph Wheelwright: Roots-A Riot of Cavorting Root Figures
What/Why: "Boston, MA: Joseph Wheelwright's new exhibition "Roots" showcases approximately 30 entwined couples or small groups of carved roots in wood and bronze. The wild gestures of these figures have the random energy of tentacles in search of nutrients. Wheelwright has freed them from the dirt, edited and carved them, and set them dancing atop their pedestals. Some of the characters in bronze are welded vertically into towers of Babel. Joseph Wheelwright is a well-known Boston sculptor who recently created a permanent monumental bronze for the City of Boston, "Sleeping Moon," which reposes near the beloved iron clock in Peabody Square. Other local public works are sited at the DeCordova Museum and Sculpture Park, the South Shore Conservatory in Hingham and the Southern New Hampshire University Sculpture Park."
—————————
Collective Creature Big Show

When: On view through March 30th, 2013
Opening Reception: Saturday March 9th, 2013 6:00PM
Where: Blanc Gallery, 110 Brookline Street, Cambridge, Massachusetts
How: Official Website
What/Why: "YES.OUI.SI. is excited to announce the COLLECTIVE CREATURE pop-up exhibition at the Blanc Gallery in Cambridge. A curated cacophony of characters featuring the work of 12 artists from the Boston based YES.OUI.SI. tribe. This salon style show will present a co-mingling of the minds and an exploration in to the exterior personas that artists create. This exhibition will harken back to the "multi-sensory" days of the YES.OUI.SI. Gallery on Huntington Ave. which would not be complete without art in all mediums, music, friends, fun and the triple affirmative YES!
ARTISTS:
DILLON BUSS, NICK GIBNEY, ALEXA GUARIGLIA, MIGUEL HOROWITZ, ZACHARIE LANOUE, ADRIAN MOLINA, JORDAN PIANTEDOSI, JANA RENEE, GOLDEN SWEET, JUAN TRAVIESO, JACQUELYN WEST, GEORGE WINKLER"
—————————
Delicate Fragments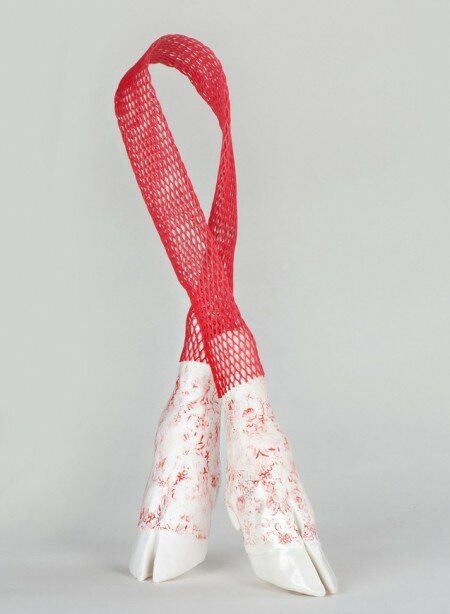 (Demure(Good Girl), Christina Pitsch)
When: On view through April 13th, 2013
Opening Reception: Reception, Wednesday, March 13, 2013 5:30- 7:00
Where: Derryfield School, 2108 River Rd, Manchester, NH
How: Official Website
What/Why: "Delicate Fragments presents the work of two important artists, Christina Pitsch and Elizabeth Alexander. Christina will be showing mixed media sculptures that are based around her vocabulary of slip cast repeated forms. Elizabeth will be showing a major collage of images and rearranged parts. Both artists work with fragments of an object as a way to explore deeper meaning. Parts in this exhibit become symbols."
—————————
ON COLOR

When: On view through March 30th, 2013
Where: Aviary Gallery, 48 South Street, Jamaica Plain, MA
How: Official Website
What/Why:"Aviary Gallery is pleased to present ON COLOR, a group exhibition curated by Fabiola Menchelli and Quinn Gorbutt. The exhibition brings together a group of artists and artworks that explore different facets of the visual phenomenon of color.
It is fair to say that working with color is a foregone conclusion in art. It may even be naïve to suggest that any artist works entirely incognizant of color. Even monochromatic works exist as such in response to the immediacy and ubiquity of color and in some cases are made voluminous or flat because of a variation in tone (itself a function of color).
Color is formed as light reflects from the surface of an object at a frequency that is visible to the human eye. The space occupied by an object is made visible, in part, as light frequencies vary and portions of the object move forward in space due to the reflected light vibrating at a higher or lower frequency. This phenomenon, through painting, photography, sculpture and video can be mimicked, questioned and subverted. Color therefore, becomes an ideal vehicle to explore human visual perception in works of art.
The artists in this exhibit have an invested interest in the phenomenology of color as more than a constituent part of any artwork but as subject matter and a compelling area of artistic exploration. The works themselves, in some cases, have a subject outside of color but in many cases the subject matter is a vessel through which the artist is able to engage the viewer in an ongoing discourse about what we see, the way we see it and the kinds of apparatus that shape our perception.
The show, rather than being a broad survey of works by artists who work in color, is a glimpse into an ongoing conversation among colleagues about one of art's most fundamental ideas.
ON COLOR features work by George Carr, Mairikke Dau, AJ Farkas, Zachary F. Herrmann, Carlos Jiménez Cahua, Andrée Leduc, Steven Paneccasio, Fabiola Menchelli and Nicholas Sullivan."
—————————
SNAC Artist Invitational

When: Saturday March 9th, 2013 6-9PM
Where: Hunakai Studio School of Fine Arts, 263 Central Street, Foxborough, MA
How: Official Website
What/Why: "S.N.A.C members were asked to invite a fellow artist to exhibit with the group. Come see new works from your favorite S.N.A.C. artists plus wroks from brand new guest artists."
——————————
What's To Come..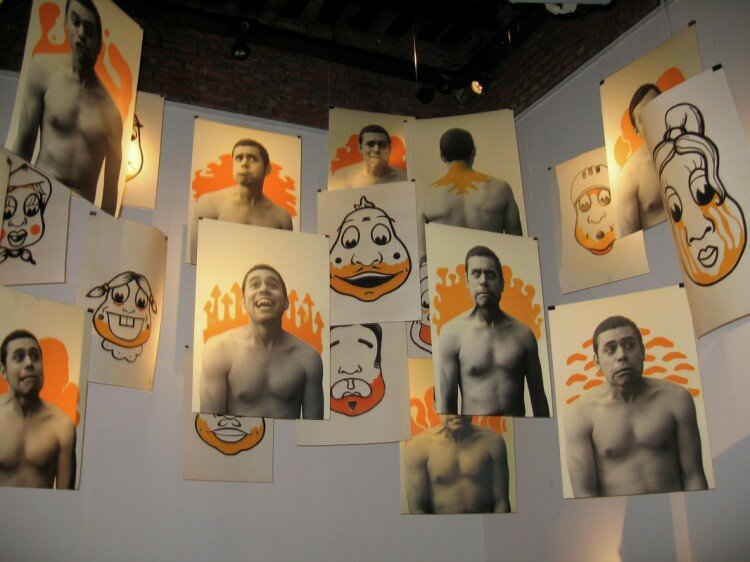 (

Me Vi en la Calle, installation view, prior work by Alexander Squier)
When: On view through March 15th, 2013
Opening Reception: Saturday March 9th, 2013 6-9PM
Where: Fourth Wall Project, 132 Brookline Ave, Boston, MA
How: Official Website
What/Why: "MFA Thesis Exhibition. Alexander Squier. What's to Come… is a response to the visible transformations occurring within the area known now as the Fenway Triangle, a space between Brookline Avenue and Boylston Street, including Fenway Park. Squier's MFA thesis project revolves around 132 Brookline Avenue (Fourth Wall Project), addressing the ongoing demolition and construction around the building, as well as the building's own limited lifespan and potential erasure from the site. His research culminates in an installation that interacts directly with the structure, as well as a series of prints blurring time, fusing the recent and fast fading past of the area with current developments and notions of the future. Rather than lauding or condemning the gentrification and physical reshaping of the Fenway triangle, the work questions on a larger scale how we define contemporary building culture, and the correspondent social philosophies represented therein. "
—————————
Here & Now III: Obsolete

(Google image search results for "obsolete"..)
When: Sunday March 10th, 2013 8:00PM
Where: Gallery 263, 263 Pearl Street, Cambridge, Massachusetts
How: Official Website
What/Why: "Five writers will read new pieces from type-written pages with no additional hard or soft copies. Other acts will include burlesque, vaudeville, and visual art. Once the performances are complete, the writers' pieces will be ritualistically burned along with all materials from the other acts.
No cameras, recording devices, or other forms of documentation will be allowed in the space. By the end of the night, the artists will render a timely manifestation of the phrase, "One night only."
—————————
Resource: Site-based work for Bentley Library Artspace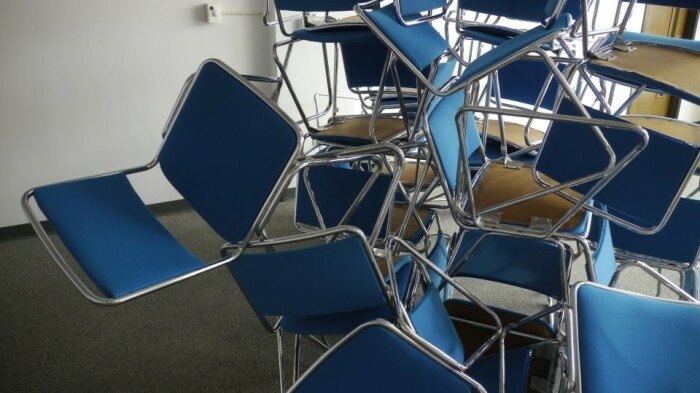 When: On view through April 6th, 2013
Opening Reception: Friday March 8th, 2013 3-5PM
Where: Northern Essex Community College, 100 Elliott Street, Haverhill, Massachusetts 01830
How: Official Website
What/Why: "Join me for the opening reception in Haverhill Friday March 8 from 3-5pm, or catch the show before April 6 if you're in the area. -artist Liz Nofziger"
—————————
The Game's Afoot
When: On view through April 14th, 2013
Opening Reception: Friday March 8th, 2013 6-9PM
Where: Boston Cyberarts Gallery, 141 Green Street, Jamaica Plain, MA 02130
How: Official Website
What/Why: "The Boston Cyberarts Gallery is pleased to present The Game's Afoot: Video Game Art. Featuring work by Rob Gonsalves, Victor Liu and Anthony Montuori, The Game's Afoot investigates the nature of video games both as games and as art. This exhibition coincides with the PAX East Convention at the Boston Convention Center, at which Boston Cyberarts is also programming the 80 foot LED Marquee with art by Massachusetts Video Game designers and teachers."
————————–
SMFA 2013 Graduate Open Studios

(Blank Canvas, Helena Hsieh)
When: Friday, March 8, 6–9 pm + Saturday March 9, 11 am–5 pm
Where: SMFA Mission Hill building, 160 St. Alphonsus Street, Boston, MA 02120
How: Official Website
What/Why:"The School of the Museum of Fine Arts, Boston (SMFA) is pleased to announce our 2013 Graduate Open Studios event on March 8 + 9, 2013. During the two days, over 150 students in the Master of Fine Arts and Post-Baccalaureate programs will open their creative spaces to the public and be available to discuss their works. Now in its third year, this event provides a rare opportunity for visitors to view works in progress and meet artists in an informal setting. Visitors will gain insight into the diverse practices happening within SMFA's studio art programs, which embrace interdisciplinary experimentation, intellectual rigor and innovation.
Hailing from all over the United States and abroad, these SMFA artists will showcase a unique range of work from painting, sculpture, video, film and sound to performance, animation, ceramics, printmaking and everything in-between. SMFA Open Studios aims to facilitate relationships between artists and the public in Boston by providing an open format for locally organized art exhibitions on a large scale."
——————————
Say hello:
The Wrap-Up came early! #TGIAF
Click your heels, pretend it's Friday and have a great weekend! ♥