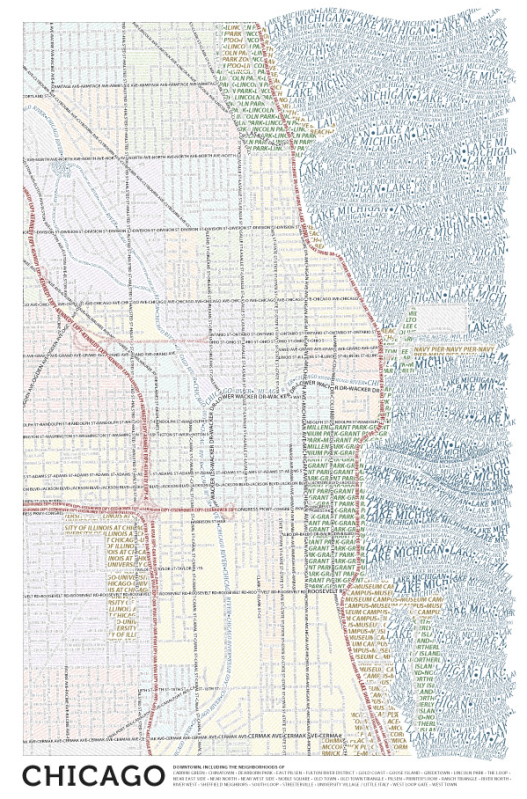 Heading out to Chicago this evening, and I am not sure what goes on in the Midwest..do they have computers out there?  What if I fall into a deep-dish coma? Crushed under a late night cow-tip? How will you know about the latest and greatest in Boston?
I kid. But knowing my luck, the hotel will have a shotty internet connection generated by spinning hamster wheels and the mini bar will be out of 3 Musketeers. Hopefully these events will give you something to look forward to next weekend!
——————
Corrupt Susceptible Hearts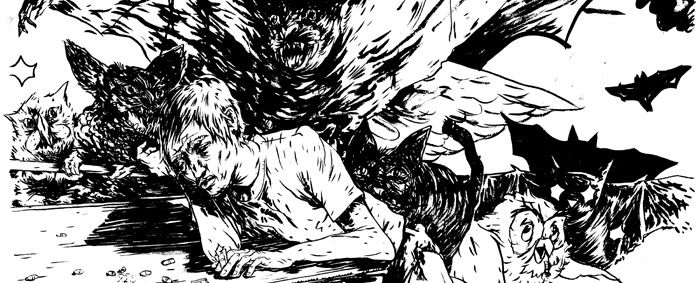 When: On view through October 30, 2010
Where: The Nave Gallery/ Clarendon Hill Presbyterian Church
155 Powderhouse Blvd., Somerville, MA
How: Official Website
What/Why:" Curated by Beth Driscoll. ARTISTS–Dagan Barrett, David Curcio, Mike Dacey, Yassy Goldie, Fionn McCabe, Asuka Ohsawa, Rhonda Ratray, and Mary Tascano"
—————
Freeky Fright Nights at Space 242
They're baaaackk..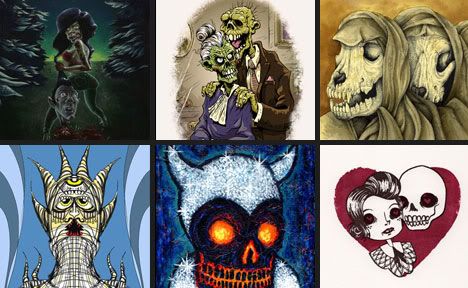 When: Opening Reception & Costume Ball Friday, October 22, 6-8pm (not the Final Friday).
Exhibit on view October 22 through November 12, 2010
Where: Space 242/Dig Offices 242 E. Berkeley Street, 2nd Floor / Boston, MA 02118
How: Official Website
What/Why:"Featuring Spooky Works By Mister Reusch, Amanda Clarke, Derek Ring, Alex Carlson, Shannon Orcutt, Walter Sickert, Felisia Sainz, Nichole Johnson, Bonnie Thomas, Eric Bornstein, Scott Holloway, Scott Murry, Eliza Brown, Nick Demakes, Tom Torrey. To attend, RSVP at www.space242.com"
—————————————————————-
Gardner After Hours: Rhythm Muse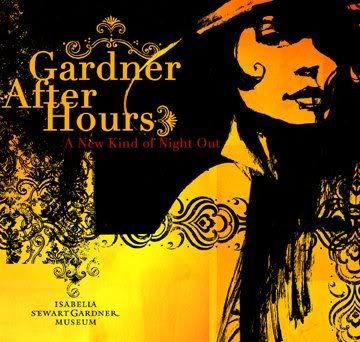 When: Thursday October 21, 2010 5:30-9:30PM
Where: Isabella Stewart Gardner Museum 280 The Fenway, Boston MA 02115
How: Official Website
Cost: $5-$23
What/Why:"Join us After Hours on the third Thursday of each month for a new kind of night out. Gardner After Hours is music, art, conversation, cocktails, and more in an inviting atmosphere.
Isabella Gardner's palace takes on an otherworldly beauty after dark, when starry skies and moonlight contribute to its magic. Linger in the cloisters or around the courtyard, explore or sketch in the galleries, discover new exhibitions, revel in live music, sample the culinary fare in The Gardner Café. Cash bar but the atmosphere is on us. Oct-21 "Explore rhythms of all kinds from Brazilian music in the courtyard to jazz in the Tapestry Room, and even the unique rhythms of the Gardner's galleries, layered with works of art from many cultures.
With a special After Hours PLUS concert at 7pm: Jazz at the Gardner: Mark Whitfield Jr. Quartet"
————————————
Fantast Planet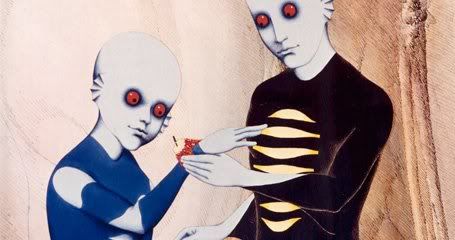 When: Saturday, October 23, 2010 2:00 pm
Where: Bright Screening Room at the Paramount Center/ 559 Washington Street Boston, MA 02111
How: Official Website
Cost: $5.00 – $10.00
What/Why: "Directed by René Laloux Czechoslovakia/France 1973, 35mm, color, 72 minutes. A landmark of European animation and winner of the Special Jury Prize at the 1973 Cannes Film Festival, Fantastic Planet tells the story of the human-like Oms, who are kept as pets by the giant blue alien Draags.  A magical, underground classic that explores serious themes involving the opposition between individual and collective identity."
————————————————
Steampunk Form and Function Design Competition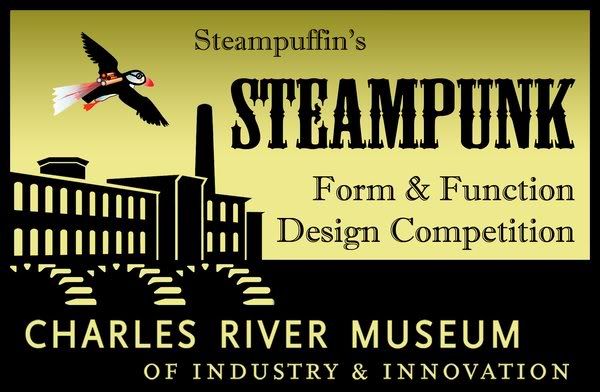 When: Opening Reception Friday October 22, 2010
Exhibit on view through May 11, 2010
Where: The Charles River Museum of Industry and Innovation
154 Moody Street / Waltham, MA 02453
How: Official Website
Cost: $5 General Public/ $3 Seniors/ Students/ Free for Children under 6
What/Why:" Steampunk: Form and Function, the exhibition of Innovation, Invention and Gadgetry opens with a reception on October 22, 2010, from 5 pm to 11 pm at The Charles River Museum of Industry and Innovation.  Admission to the reception is free and light refreshments will be served.  Required reservations may be made by calling 781 893 5410 or by emailing info@crmi.org.
Encompassed in the exhibit are over thirty works of art from some of the world's finest steampunk artists and amateurs. On display visitors will find modern Victorian clocks, a spinning wheel that generates power, GPS and iPods devices with gears and gages, and a computerized carriage.  They can play a game of interactive pinball and use Victorian computer stations to discover the origins of this technological Victorian world. The artwork was submitted earlier this fall to the Museum's Steampuffin Steampunk and Design Completion sponsored by Steam puffin and ModVic home design each submission uses authentic Victorian Era antiques and incorporates modern technology into them to create a new functional steampunk work of art. Competition winners will be announced at the exhibit opening reception. "
———————————
Drawing Marathon 9 at Mobius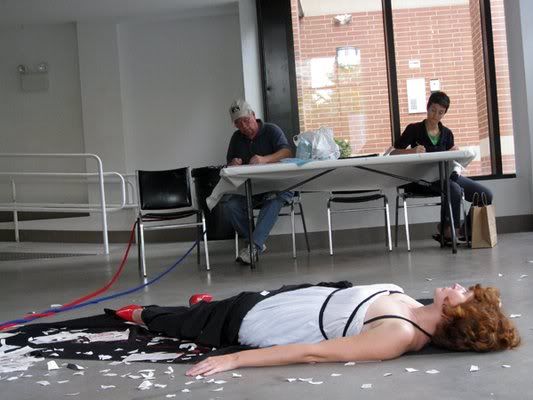 When: Sunday October 24, 2010 12:00-6:00PM
Where: Mobius / 725 Harrison Avenue / Boston, MA 02118
How: Official Website
What/Why:" Draw from live performance art! This is not a still life, all levels of ability welcome/instruction available if you want it! Bring your own materials.suggested donation to Mobius $10. check out last month's marathon here "
———————-
Acton Open Studios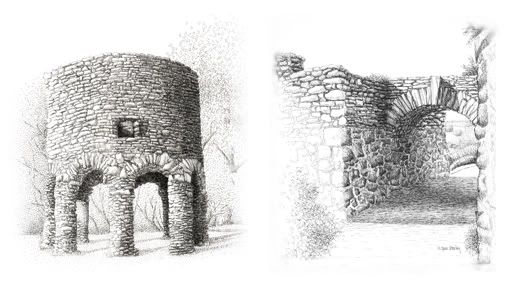 When: Saturday October 23-October 24, 2010
Where: Map of Participating Studios
How: Official Website
What/Why: "The annual Acton Open Studios will be held on Saturday and Sunday, October 23 and 24 from noon to 5 pm each day. Artists will open their studios to the public where visitors can see how art is made, chat with artists, and explore a variety of creative working spaces. Most artists will offer work for sale in all price ranges. Maps will be available at all studio locations. "
—————————-
Moonball 2010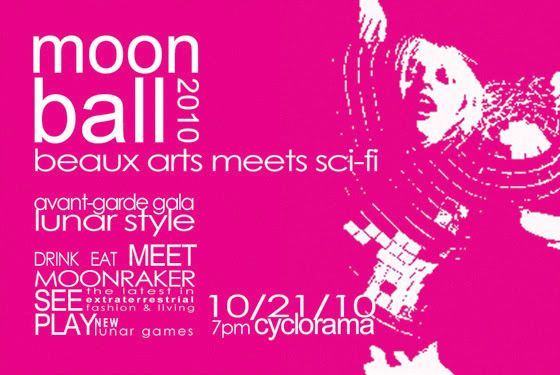 When: Thursday October 21, 2010
Where: Cyclorama, Boston Center for the Arts
539 Tremont Street
Boston, MA 02116-6399
How: Official Website
Cost: $10 Advance / $15 at door
What/Why: "7:00-8:00PM"Be the first to see the winning submissions from the SHIFTboston International MOON CAPITAL Design Competition 2010.See how designers and architects from six continents and over twenty countries are envisioning the moon as a new destination with lunar habitats, fun on the Moon, a new Moon culture and even Moon food! Experience an interactive panoramic show and installation. Meet with the participants, stellar jury members, designers, space architects, astronauts, engineers, and astrophysicists.
8:00-11:00PM DJ Zakarias spins and an immersive interactive panoramic show. Food and a full bar will be available all evening."
—————
aaand…what goes great with art? Wine!  Amazing event thrown by some even more amazing folks!  Don't miss out..
Wine Riot 2010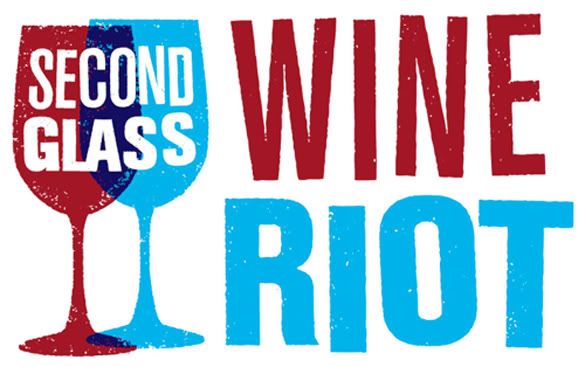 When: Friday October 22, 2010 and Saturday, October 23rd, 2010 1:00PM-11:00PM
Where: Cyclorama, Boston Center for the Arts
539 Tremont Street
Boston, MA 02116-6399
How: Official Website
Cost: $45
What/Why: "Second Glass Wine Riot is a large-scale wine tasting extravaganza in Boston's South End. Swirl, sniff and sip over 250 different wines from every major region in the world, soak up knowledge from experts at the Crash Course Wine Seminars, grab tasty food pairings, all under $5, from fantastic local restaurants and top it off with a DJ, Photo Booth, lounge and more. This isn't your parents' wine tasting! Catch the Riot October 22 & 23 at the Boston Center for the Arts in the South End. Included in admission to The Second Glass Wine Riot you can sample all 250 wines, access any of the Crash Course seminars, have your photo taken in The Second Glass photo booth, score free schwag and learn tons of new wine info! Wine Riot is only one weekend so be sure to book your tickets in advance!"
——————————————————
Sad to be missing such amazing events, but looking forward to all that the "Windy City"* has to offer!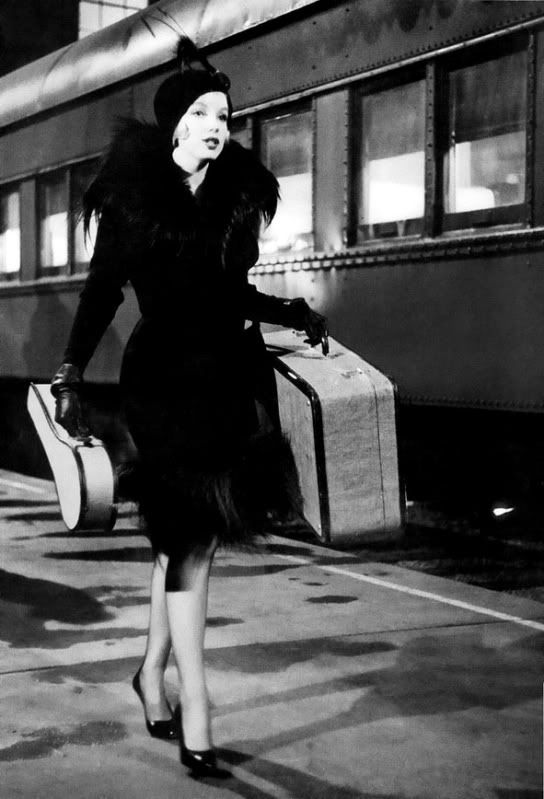 *Boston is windier. something to be proud of. ♥