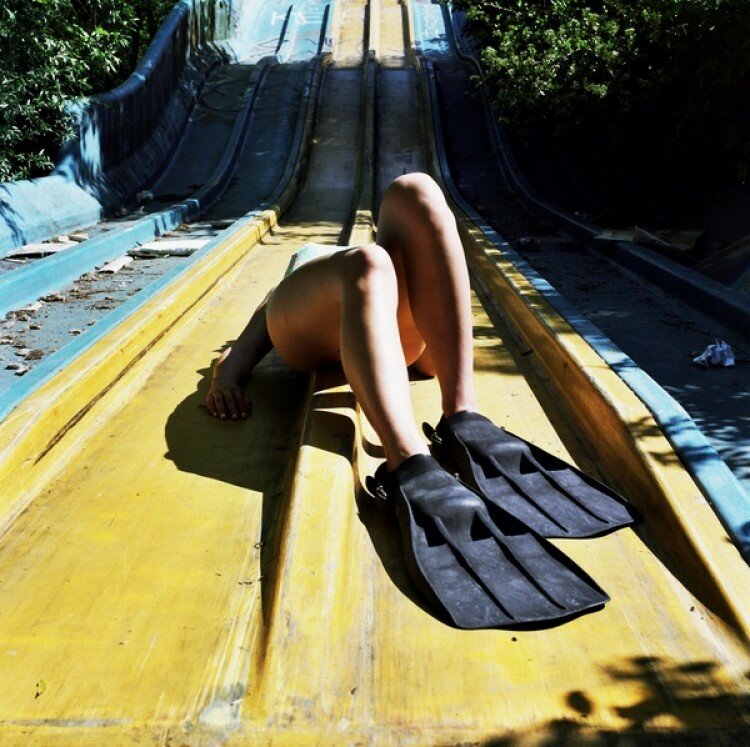 landscape of the ephemeral x the days at hand x out of bounds 
———————————-
Highland Street Free Fun Fridays

 (The work of Marjorie Salvaterra on view at the Griffin Museum)
When: Every Friday this summer (June 27th-August 29th)
How: Official Website
What/Why: "The Highland Street Foundation is a charitable organization established in 1989 by David J. McGrath, Jr., the founder of TAD Resources International, Inc., the famous employment agency. Highland generously supports local non-profit institutions and sponsors a summer program called Free Fun Fridays. There is free admission, with very few restrictions, at many museums, historic sites, theaters, art centers, and many attractions."
Listings for Friday August 22nd:
MUSEUM OF AFRICAN AMERICAN HISTORY
OLD MANSE, TRUSTEES OF RESERVATIONS

(Norman Rockwell, April Fools Day)
Listings for Friday August 29th:
CAPE COD MUSEUM OF NATURAL HISTORY
THE MOUNT: EDITH WHARTON'S HOME
——————————————-
Art Walk in the Park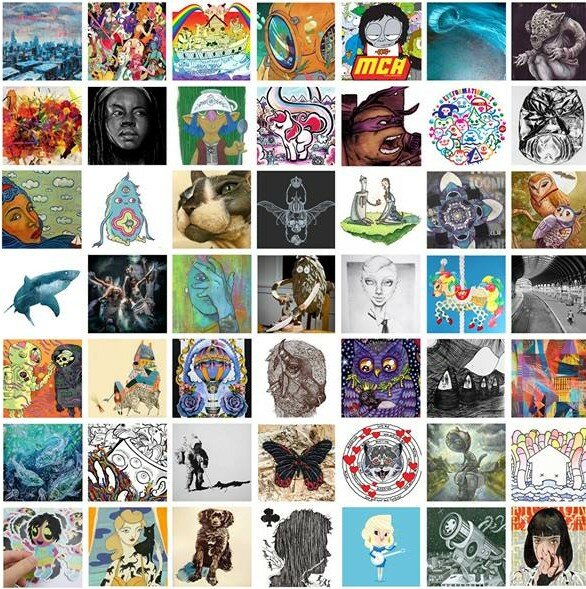 When: Sunday August 24th, 2014 11am-5PM
Where: University Park @ MIT, 38 Sidney St, Cambridge, Massachusetts 02139
How: Official Website
What/Why: "Bring your sketchbook and draw with professional artists, browse an impressive array of artwork, get your picture taken with sculptures by the INDIVIDUALS COLLECTIVE at a park-themed photo booth, check out the food vendors, and participate in community projects!"
———————
Music & Movie Fridays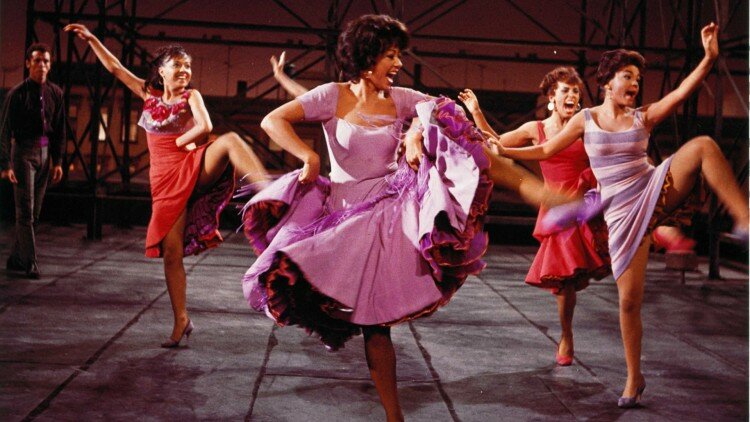 When: Friday August 22nd and 29th, 2014
Where: Rowes Wharf, Boston, MA
How: Official Website
What/Why:
Friday, August 22, Sunset (7:35 pm)
"The Treasure of the Sierra Madre"
Starring Humphrey Bogart & Tim Holt
Friday, August 29, Sunset (7:23 pm)
"West Side Story"
Starring Natalie Wood, Richard Beymar, Russ Tamblyn & Rita Moreno
———————
Peter Coes & Blair Thornley

(The work of Blair Thornley)
When: August 23rd – September 4th
Opening Reception: Saturday August 23rd, 5:00-7:00PM
Where: Harmon Gallery, 95 Commercial Street, Wellfleet, MA
How: Official Website
What/Why: "Painting in the narrative tradition, Peter Coes produces two and three-dimensional compositions of decidedly ordinary Cape Cod scenes which are yet steeped in ambiguity, rife with enigmatic elements that evoke an open invitation for rich self-reflection.
Using distinctive and iconic imagery and palette, Coes has created a unique visual lexicon that is both entrancing and entirely unforgettable. His houses, boats, bicycles, women, birds and cats amidst dunes, waves, grasses, trees, shadows and seashells speak in soft, stirring tones of lives lived, the days at hand, as well as ones yet to be discovered.
The pieces on canvas are all based on my personal narratives and memories. I draw in a sketchbook very often; usually "street drawings", and always people, carefully observed. 
Other points of reference are my current home in San Diego, as well as childhood memories from New Haven, Providence, and Truro. I like to use all of this, plus an "automatic", intuitive, unplanned approach. I view painting as an exploration and as a necessary re-organization of all that experience. Going through this process enables me to see what my stories are.
The women on wood panels are probably the endless iterations of my alter-ego. I love to draw and paint shoes and it seems these women walk in my shoes. Or maybe I'd like to have their shoes."
———————
ONE FOR THE DITCH: A Regretful Retrospective 2002 – 2014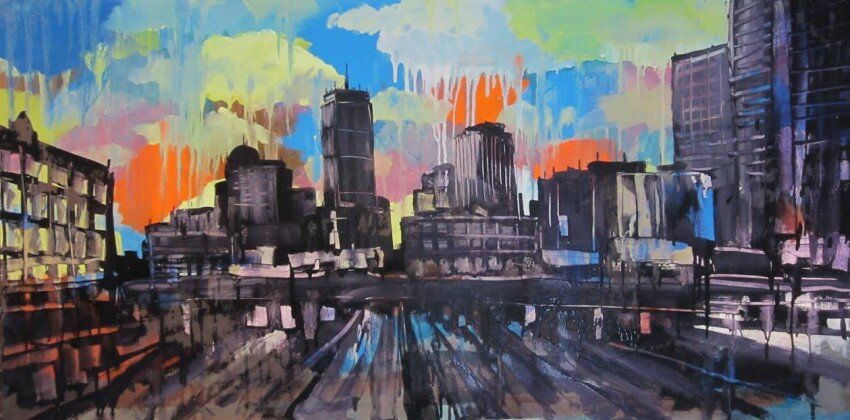 When: On view through September 20, 2014
Opening Reception: Saturday August 23rd 5-9 pm
Where: ARCH Gallery, 52 Everett St in Allston (Inside Studio 52)
How: Official Website
What/Why: New + old works, and collaborations with:
KDONZ, Sean Flood, Ian Sanity Tartasky, Josh Falk, Will Long, Zoë Shepherd Friend, Dave Tree, Scott Murry, Sean Walker, Rob Vaughn Guess & Tom Keating."My journey has been haggard and painful. I get rejected in the art world more than anything else. Up until 2013, I didn't believe in myself as much as my wife does. She said, "Quit your job and stop complaining so much" about one hundred times before I finally did. My last job before I became a full time artist in January 2013 was an engineer and designer for the Navy. The themes and structural schematics from those days carried over into the art and made it what it is today."
"The works I'm featuring in One For The Ditch will tell my story as a developing artist from 2002-2014. I'll show my first two oil paintings and my most recent two. The viewer will see how my struggle unfolded throughout the years. Painting only what I knew and what I experienced, I battled with women, jobs, self esteem, anxiety and the same general hurdles most people deal with. It's a fully illustrated diary of the past 12 years. One For The Ditch is an old saying that means let's have one last beer before the night is over."
———————
Franklin Evans: juddrules
When: On view August 26 – December 14, 2014
Where: Montserrat Gallery, 23 Essex Street, Beverly, MA 01915
How: Official Website
What/Why: "Montserrat College of Art is proud to present juddrules featuring New York-based artist Franklin Evans. While Evans considers himself first and foremost a painter his works are process-based physical environments, surrounded by the very source materials that conceptually inform his paintings. "It's like walking into a painting," describes Evans, anticipating how Montserrat Gallery will evolve into a 'landscape' of ephemeral and factual materials over the course of his three week residency"
———————
Boston Arts Festival

(The work of Pat Falco)
When: Saturday August 30 – Sunday August 31, 2014
Where: 220 Atlantic Avenue, Boston, MA 02109 (ChristopherColumbus Park)
How: Official Website
What/Why: "Now in its' eleventh year the Boston (ähts) festival will be showcasing local artists, diverse performances, educational interactive art activities and cutting edge temporary public art. Christopher Columbus Park, on Boston's waterfront in the North End, will once again be the location for this annual festival.
Highlights for this year's events will include the PBS radio storytelling program, the Moth, the Animal Hospital Ensemble featuring upwards of 20 musicians surrounding the audience with experimental music and poet and  local author Nick Flynn, reciting his poetry.
The Highlights for temporary public art include a miniature contemporary art museum showing the work of 40 local artists and the "ear1 project" which challenges viewers to explore ways to perceive the environment in alternative ways through music and technology. As always our village of juried artists will be selling an eclectic selection of handmade jewelry, crafts and art. Bring a friend or bring the whole family!"
———————
Out Of Bounds

(Greg Lookerse, Seventy Seven Clay Hammers Hammering One Nail of the Kneeling Confessional)
When: Saturday, August 23  2:00 – 5:00 pm
Where: Rockport Art Association, 12 Main St, Rockport, MA 01966
How: Official Website
What/Why: "out of bounds 2014 is a group show featuring the work of 18 faculty and alumni from the School of the Museum of Fine Arts, Boston, curated by Bob and Jill Whitney Armstrong of iartcolony, and hosted by the Rockport Art Association."
———————
What did I miss?
EMAIL | TWITTER | FACEBOOK | INSTAGRAM | PINTEREST
It's Friday. Time to get real.
Wrap-Up will be back for the First Friday of September and I may post a ditty or two next week before I go on vacation.
But for now, it'stime to dream about 5pm.
Stay sweet and enjoy the weekend! ♥