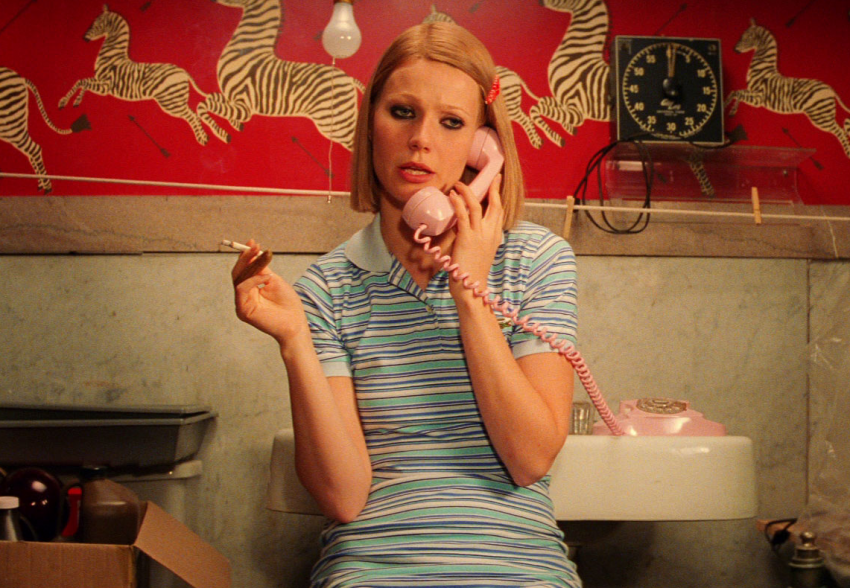 the kiss x succinct and tactile x the dark gate
Highland Street Free Fun Fridays

(Jim Hodges, the dark gate, at the ICA Boston)
When: Every Friday this summer (June 27th-August 29th)
How: Official Website
What/Why: "The Highland Street Foundation is a charitable organization established in 1989 by David J. McGrath, Jr., the founder of TAD Resources International, Inc., the famous employment agency. Highland generously supports local non-profit institutions and sponsors a summer program called Free Fun Fridays. There is free admission, with very few restrictions, at many museums, historic sites, theaters, art centers, and many attractions."
Listings for Friday August 15th:
THE INSTITUTE OF CONTEMPORARY ART/BOSTON
PLIMOTH PLANTATION
GARDEN IN THE WOODS
MUSEUM OF RUSSIAN ICONS
FITCHBURG ART MUSEUM
HISTORIC DEERFIELD
REAGLE MUSIC THEATRE
 
——————————————-
Reconfiguring Abstraction: Lisa Russell and Mary Bucci McCoy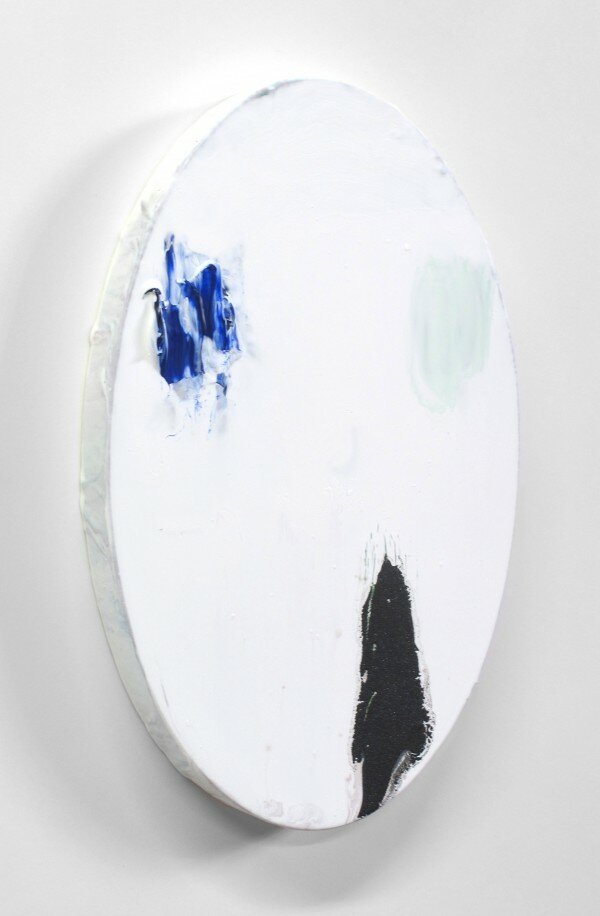 When: On view through September 18th, 2014
Opening Reception: Thursday, August 21st, 5 – 7 pm
Where: FPAC Gallery, 300 Summer Street M1, Boston, MA 02118
How: Official Website
What/Why: "The Fort Point Arts Community is pleased to announce the inaugural exhibition for the 2014/15 season new series of shows at the FPAC Gallery juried by Julie Garfield Reich, independent art dealer.
Reconfiguring Abstraction features the work of two Boston artists, Lisa Russell and Mary Bucci McCoy. Painters Russell and Bucci McCoy present intimately scaled work that, in different ways, abstracts lived experience into sensual painted languages. These languages are engaged with the essential dialectical issues of relationship, space, and material. Each artist shares a succinct and tactile affinity for paint as substance, acknowledging both its physical and emotive presence. Their studio practice falls within the established traditions of abstract expressionism while being forward thinking in its formal presentation.
Lisa Russell uses close observation of carefully constructed still life arrangements as the starting point for her paintings. Prolonged visual analysis yields information about form, space, and perception, which become the building blocks of her carefully structured paintings. Works presented here by Russell are inclusive of her spring 2011 Rhode Island College sabbatical project, Emotive Qualities: Color, Light, and Space.
Mary Bucci McCoy's spare paintings on plywood panels begin with an intuitive engagement with color and with paint as material. Her paintings are indirectly informed by experience and observation of the landscape, nature, and the human body. Bucci McCoy is a 2012 Massachusetts Cultural Council Painting Fellow and is represented by Kingston Gallery, Boston and Gray Contemporary, Houston, TX.
This exhibition is curated by James Montford, director of Bannister Gallery at Rhode Island College, Providence, RI, and FPAC member. "
—————–
Summer Selection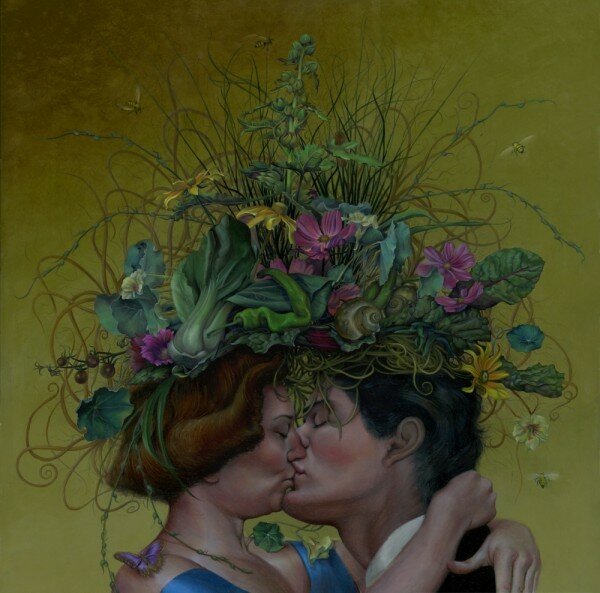 (Jennifer Knaus, The Kiss)
When: On view through August 30th, 2014
Where: EBK Gallery[small works]., 218 Pearl St., Hartford, CT
How: Official Website
What/Why: "Up on view for August are selected works from artists shown through EBK Gallery."
—————————–
tttrip.

When: August 21st-September 13th, 2014
Opening Reception: Thursday August 21st, 5-9PM
Where: GRIN, 60 Valley St Apt 3, Providence, Rhode Island 02909
How: Official Website
What/Why: "GRIN is pleased to present tttrip., a group exhibition of installation and sculpture by artists Claudia O'Steen, Garret Gould, and Sophia Sobers.
A trip is a form of disconnection and an experience of time. Whether referring to the tripping of a circuit or a ride in an airplane, a trip brings about a drastic change to the subject and it's surroundings. The work in tttrip. explores the various aspects of the word through visual, physical, conceptual experiences. 
Garret Gould provides a subtle playfulness in the journey of the viewer. With a propensity for humor and the anatomy of "the joke", Gould's sculptures suggest a hesitation before comprehension, which ultimately creates an interpretive interaction.
Claudia O'Steen's work exhibits both analog and digital forms of communication alongside their inability to compose the intended outcome. Through the position of altered and handmade objects, O'Steen places the utmost importance on the hand of the artist as well as the potential relationship it creates with the viewer. Elements such as extension cords wrapped and painted provide an alternate route for the viewers' experience with the work – often leading them to a new conclusion or a destination.
Sophia Sobers' installations in tttrip. reference the displacement of objects and the presence they hold in their surrogate environments. Sobers' works are representations and documentations of her meditative practice – attempting to achieve a more intimate connection with nature and her environment. Sobers aims for a better understanding of the ephemerality of the natural world parallel to her place within it."
—————————–
Arts in the Park

When: Friday August 16th, 1:00-8:00PM
Where: Malcolm X Park,
How: Official Website
What/Why: "Mission:The mission of Arts in the Park (ATP) is to cultivate awareness and appreciation of working artists across the various communities within Boston.
Description:Boston celebrates the 5th year of Arts in the Park. ATP is a daylong event where Boston artists are welcomed to Malcolm X Park in Roxbury, MA to create live art in public spaces. By turning the studio inside out, ATP offers Boston residents of all ages a look into the immense effort artists put into creating their pieces, fostering appreciation for the arts that is tangible and concrete. For the last four years, ATP has been a staple event in the Boston cultural community and has continued to reach broader audiences with each passing year.
This year's innovative programming includes live music, a dance competition hosted by the Floorlords, a mobile farmer's market, face painting, 30 community organizations offering information about their programming, and a black men's panel entitled: Aspirations, Challenges, and Opportunities— Voices of Black Men in the Arts. 
The theme of ATP this year is Culture, Community, and Lifestyle a celebration of the quotidian occurrences of our day-to-day made eternal by the work of artists. All events listed are free of charge"
—————————–
Sonance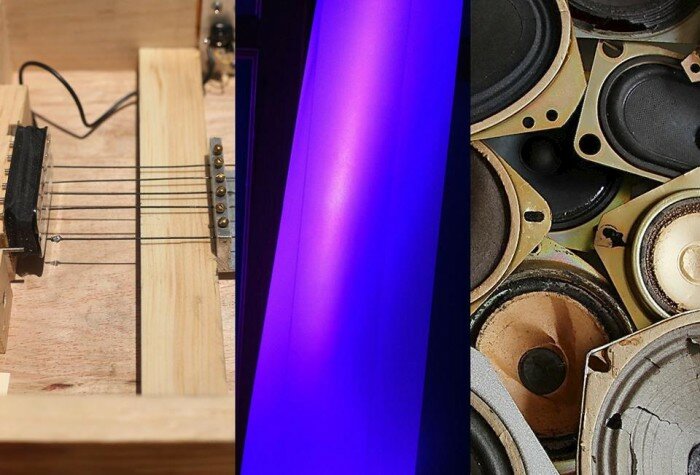 When: On view through September 13, 2014
Where: Distillery Gallery, 516 E 2nd St, Boston, Massachusetts 02127
How: Official Website
What/Why: "Sonance brings together three Boston-based artists who maintain creative practices that cross boundaries between musician and form-maker, such as in the construction of instruments and objects for use in live performance as well as stand-alone sculptures and installations that combine the physical with the sonic."
—————————–
Out of the Everywhere: Evolution of the Graffiti Artist
When: On view through October 18th, 2014
Opening Reception: Friday August 15th, 7-9PM
Where: Mother Brook Arts & Community Center, 123 High St, Dedham, Massachusetts 02026
How: Official Website
What/Why: "Graffiti will take center stage when a new exhibit, Out of the Everywhere: Evolution of the Graffiti Artist, opens at the Mother Brook Arts & Community Center (MBACC) next month.
The exhibit includes work from 12 street artists, showcasing not just works of graffiti, but also work representing the artists' evolution into other art forms. Works on display will include photographs, prints, paintings and wood pieces. 
Join us for an Opening Reception on August 15th from 7 to 9 p.m. Music will be provided by Sounds by Serge Gamesbourg, and refreshments from Whole Foods of Dedham. Complimentary wine, beer and soft drinks will be served. 
The show's title comes from a favorite poem of curator Renee Johnson, written by George MacDonald. The first two lines are:
"Where did you come from, baby dear?
Out of the everywhere into here."
Johnson, a Dedham-resident and first-time curator, said the exhibit will shatter preconceived notions of graffiti as an art form.
The show will run through October 18, 2014 at MBACC, 123 High Street in Dedham, MA. Viewing hours after the opening reception will be Wednesdays through Fridays, noon to 6 p.m. and Saturdays, 1 to 4 p.m. "
—————————–
The Lawn on D Grand Opening Celebration

When: Saturday August 16th, 12:00-11:00PM
Where: The Lawn on D, 420 D St, Boston, Massachusetts 02210
How: Official Website
What/Why: "Kick off a first-of-its kind experience in Boston at the official opening of The Lawn on D this Saturday, August 16 starting at noon! The city's groundbreaking new outdoor experimental event space brings art, games, food, music and free events to the buzzing Innovation District and South Boston neighborhoods. Opening festivities include live music performances , high-energy sets from Mmmmaven DJs, massmouth storytelling, interactive art projects & installations, face-painting, bocce, Ping Pong and other dynamic, community-building activities. Local food and ice cream trucks, as well as beer and wine available for purchase in the tented bar fuel up the fun. The event is free and open to the public. "
—————————–
Brigid Watson – Blue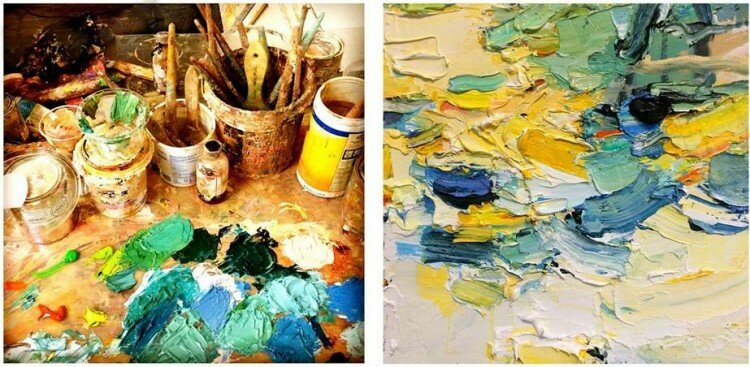 When: August 15-16th, 2014
Where: Four Eleven Studio, 411 Commercial St, Provincetown, Massachusetts 02657
How: Official Website
What/Why: "In her second Provincetown exhibit, Brigid Watson creates thick texture and movement with large quantities of harmoniously colored oil paint. ArtScope's Laura Shabott writes "Watson alchemizes paint's texture and colors into something new." She is a descendant of the Abstract Expressionists and makes many of their formal concerns her own. Watson holds a Masters degree from NYU and undergraduate degrees from the School of the Museum of Fine Arts, Boston and Tufts University. She exhibits her work in Venice, New York, Singapore, Toronto, and Boston. Originally from Ohio she lives and works in Boston, MA."
—————————–
List Projects: Sergei Tcherepnin

When: Saturday, August 16, Exhibition Tour 1PM
Where: MIT List, Bakalar Gallery, Cambridge, MA
How: Official Website
What/Why: "Join Curatorial Fellow Jeff De Blois for a guided tour of Sergei Tcherepnin's List Projects exhibition. Tcherepnin's new work Subharmonic Lick Thicket incorporates sound recordings emanating from a floor built above the List's existing Bakalar Gallery floor. Visitors are encouraged to interact with Tcherepnin's sculptural forms, which exist simultaneously as speakers and instruments."
Also on view..
Maximum Overdrive

When: Saturday August 16th, 2PM
Where: MIT List, Bartos Theatre, lower level atrium, Cambridge, MA
What/Why: "Maximum Overdrive, author Steven King's only directorial effort, was hand selected by Tcherepnin to be screened in conjunction with his exhibit.  This cult-favorite horror film is loosely based on King's short story "Trucks." After a radiation storm brings machines and inanimate objects to life, Bill Robinson (Emilio Estevez), a truck driver and ex-con, rallies survivors to fight back against the machines who are bent on wreaking annihilation. The film is set to a soundtrack composed by AC/DC and was nominated for two 1986 Golden Raspberry awards, including Worst Director for Stephen King and Worst Actor for Emilio Estevez."
—————————–
Say Hi:
EMAIL | TWITTER | FACEBOOK | INSTAGRAM | PINTEREST
Next Friday(8/22) will be the last wrap-up of August! I am getting out of dodge for a bit in order to properly celebrate my birth. So send me all your event info in the coming days and I will be sure to include them next week!
Enjoy the weekend. Saturday will be sunny and Sunday will be a good day to buy me presents off Amazon.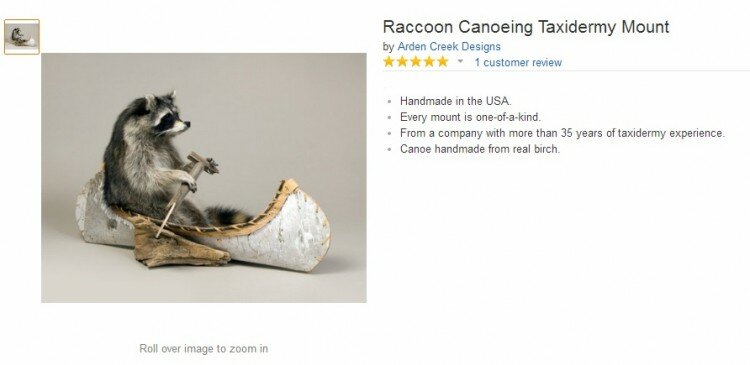 Think about it. ♥