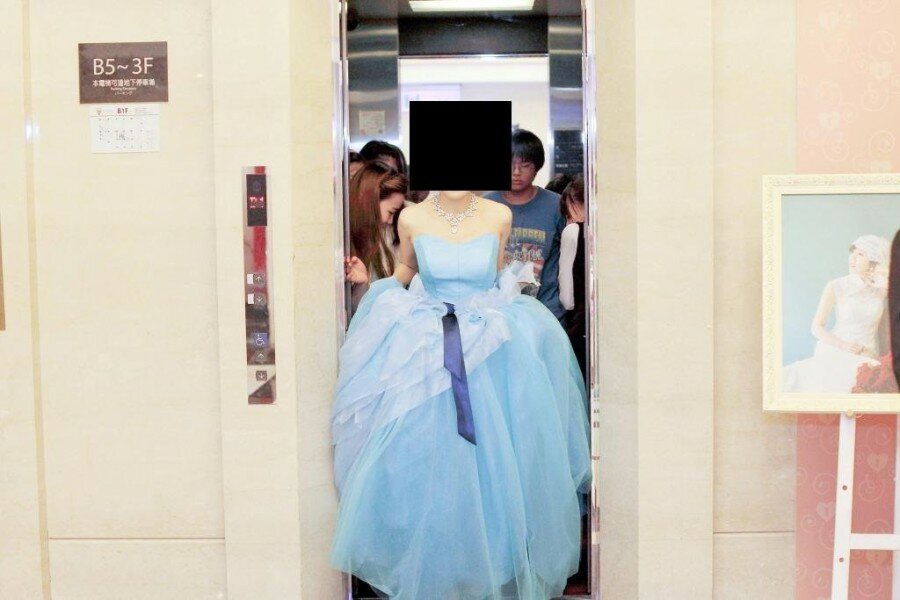 annunciation x silent scream x living in a modern way x escape
—————————
Alix Pearlstein: MONØGRAM

When: On view June 6-July 19, 2014
Opening Reception: Friday June 6, 2014
Where: Samsøn Projects, 450 Harrison Avenue, Boston, MA 02118
How: Official Website
—————————
UMass Dartmouth – MFA Thesis Exhibition

When: On view June 04-June 29, 2014
Opening Reception: Friday June 6, 6:00-8:30PM
Where: Bromfield Gallery, 450 Harrison Avenue, Boston, MA 02118
How: Official Website
What/Why: "UMass Dartmouth College of Visual and Performing Arts presents its MFA Thesis Exhibition,curated by Judith Tolnick Champa, editor-in-chief of Art New England.
This diverse artistic showcase represents the culmination of two to three years of intensive research and preparation. According to Dean Adrian Tió and Assistant Dean Heather Bentz, this exhibition celebrates "the singular achievement of obtaining the advanced professional degree in the visual arts."
Work on display by 20 UMass Dartmouth MFA candidates represents disciplines ranging from painting, sculpture, and furniture design to video art, installation, and application software design.
"As the guest curator charged with organizing selections of students culminating MFA work into a single exhibition," Champa states, "I am astonished at the students' range. Inspiration from the immediate natural world is prominent in the art, yet also expressed are gender and identify politics, feelings of nostalgia, desire for human connection, vulnerability, personal struggle, and various means of meeting the world in defiance."
Featured artists are Aaron Badham, Alain Blunt, Bliss Clemmer, Evan DeMarzo, Kaitlyn L. Evans, Bryan Fitzpatrick Geary, Monica M. Guerra, Jessica Heikes, Jo Anna L. Hickman, Sam Kelly, Kat Knutsen, Mikelle Lindsey, Canguo Liu, Yasaman Louhghalam, Leslie Macklin, Maureen Patrick, Adrian Francis Poole, Roy St. Christopher Rossow, Calley Snow, and Jennifer Wood."
—————————
Barbara Moody: Escape

When: On view June 01-June 29, 2014
Opening Reception: Friday Jun3 6, 5:00-7:30PM
Where: Kingston Gallery, 450 Harrison Avenue, Boston, MA 02118
How: Official Website
What/Why: "Moody's new large scale drawings bring the wildness of the landscape indoors by contrasting expressive organic forms with geometric interior walls. The walls can barely hold the exuberance of the marks, creating an exciting visual tension. The landscape elements burst from the confines of the small rectangular corners, creating sharp contrasts between static and dynamic, simple and complex, calm and frenetic. Here, the landscape cannot be captured or tamed into submission; rather, it overcomes human attempts to control and contain it."
—————————
Ann Toebbe – Shared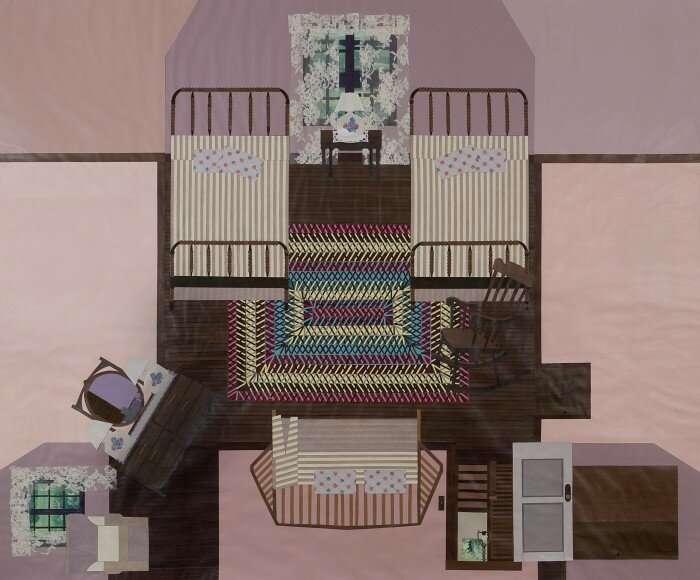 When: On view through July 5, 2014
Opening Reception: Friday June 6, 5:30
Where: Steven Zevitas, 450 Harrison Avenue, Boston, MA 02118
How: Official Website
What/Why: "In Shared, Toebbe presents six new paintings on panel and two large works on paper. In the work, she continues the exploration of interior spaces that has defined her practice over the past decade. The subject of Toebbe's work is memories of childhood homes of her friends and family. Shared takes on the ways in which time and memory shape, clarify and blur our personal histories.
The exhibition has three subjects. The first five paintings focus on the childhood home that Toebbe's friend and former nanny, Hortencia, shared with her family. The work originated in a collaboration, with Hortencia making sketches of the home and discussing the paintings with Toebbe as they took shape. Of the work, Toebbe has stated:
The idea for the paintings in Shared started with Hortencia's stories of growing up in a large family in a small house. Once I stumbled on this theme, I thought of my family and many friends who, due to lack of space, had to share a room and sometimes a bed with their siblings. Presently my two daughters share a bedroom in our small condo in Chicago.
In two other paintings, Toebbe draws on recollections of the room she shared with her sister and the bedroom of childhood friends who lived down the street. Finally, Toebbe presents two large works on paper that represent the bedroom two of her aunts shared as children."
—————————
Bradford Rusick: Joyland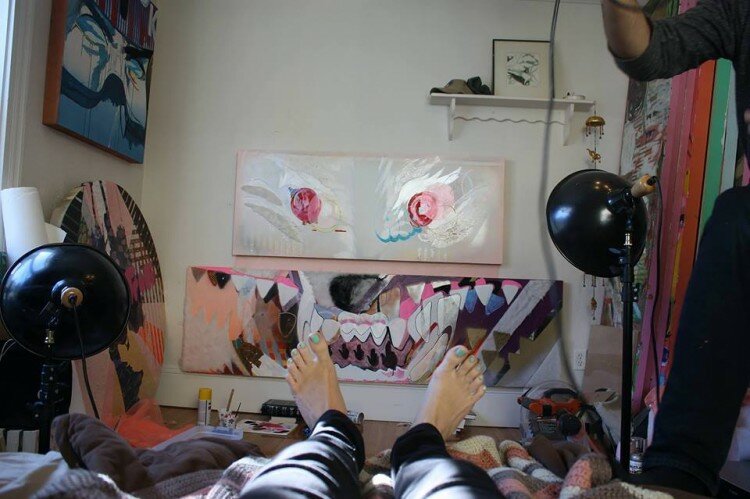 When: On view June 2014
Opening Reception: Friday June 13, 7:00-9:00PM
Where: Voltage Coffee & Art, 295 3rd Street, Cambridge, MA 02142
How: Official Website
What/Why: "Apparent in my paintings, drawings, and sculptures are a collage of ideas, methods, and medium. These elements reflect the processing of information by a mind that can only find rest in abundance. My art is the testament of someone who was raised by the Internet more than television; it also perhaps speaks to the diagnosis of A.D.D. I received as a youth. 
Within all of my work there is an ultimate goal: I want to make others happy. And by happy I do not mean, "appease or cater to." I long for someone to truly feel some sense of playfulness or fun within himself or herself. It's what I feel when I'm creating art– It's all about light and brightness. There is enough darkness in the world without my adding to it. This goal may or may not be achieved but it is a central focus with everything I make. 
Many of my personal influences derive from large sculpture, installations, and street art… artists who invoke the same emotions in me that I pursue evoking in others. Specific artists that inspire me include Jeff Koons, Murakami, Sol Lewitt, Mark Jenkins, and OS Gemeos."
—————————
Holly Lynton: Pioneer Valley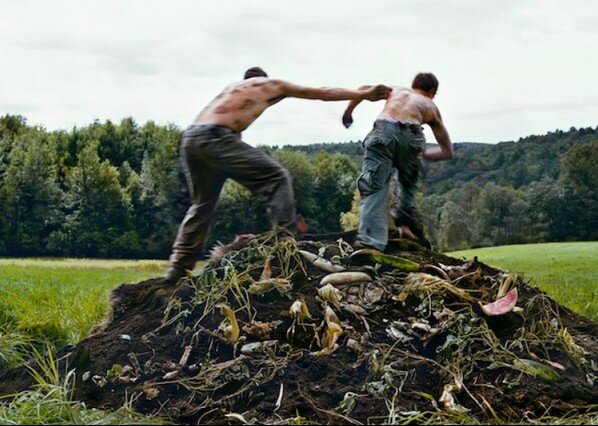 When: On view through July 01, 2014
Opening Reception: Friday June 6, 6:00-8:00PM
Where: Miller Yezerski Gallery, 460 Harrison Avenue, Boston, MA 02118
How: Official Website
What/Why: "Through photography, Holly Lynton seeks the crux of people's desire to maintain agrarian traditions despite the challenges of globalization and new technology. The subjects demonstrate a powerful yet intimate hands-on connection as they work meditatively in tandem with their environment, reaping the benefits but leaving little mark. Pioneer Valley celebrates that spiritual conviction with images that highlight the glory of this work as a counterpoint to the iconic images of hardship created by WPA photographers of the Great Depression era. "
Also on view..
Yana Paysova – Dinner for Thirty Souls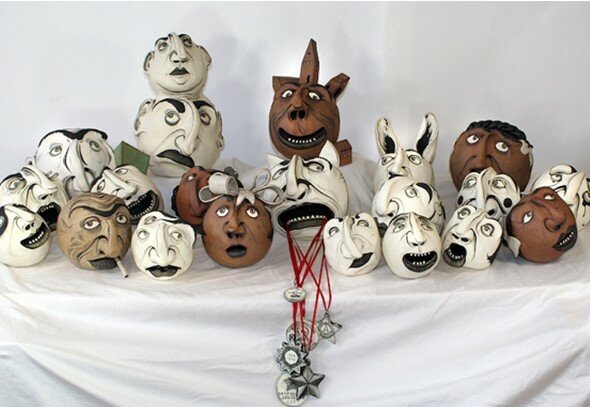 What/Why: "Sculpted with a whimsical touch, each of the titular thirty souls exude a sense of character and essentiality. The bold, undulating lines of the black underglaze enhance this sentiment of playfulness against the earthy color and texture of stoneware. The multiplicity of the sculptures creates an installation that echoes our own understanding of community; a cluster of individuals whose existence works in relation and reaction to one another. "
—————————
Tom Chambers
(Annunciation)
When: On view June 4 – 29, 2014
Opening Reception: Friday June 6, 2014 6:00-8:00PM
Where: Chase Young Gallery, 450 Harrison Avenue, Boston, MA 02118
How: Official Website
—————————
George Shaw

When: On view June 2014
Opening Reception: Friday June 6, 2014 6:00-8:00PM
Where: Galatea Fine Art, 460B Harrison Ave., #B-6
How: Official Website
Also on view..
Lynda Cutrell

Also on view..
Ruth LaGue

—————————
Federico Uribe: Objects in a Mirror

When: On view through June 29, 2014
Where: Adelson Gallery, 520 Harrison Ave, Boston, MA 02118
How: Official Website
What/Why: "Federico Uribe (b. 1962) grew up in Bogota, Colombia. After graduating from the University of Los Andes in Bogota in 1988, Federico continued his study of academic painting in New York under Luis Camnitzer. He traveled to work and study in Cuba, Mexico, Russia, England, and landed in Miami, Florida in 2000 where he lives today. After years of struggling to be a painter, Federico realized that his calling was not to draw or paint on canvas, but instead to mold inanimate objects into vibrant images.
Uribe's shift into new media allowed him to grow into a new subject matter. He stopped rendering the dark imagery that reflected the angst of his youth in Columbia, and turned his attention to the beauty of life. "Celebrating life is better than complaining about it," says Federico. The potential narratives or supposed meaning seen in his work are not meant to promote any particular ideology; rather, the artist wants to share the imagery of his experience with his viewers. He says that all he wishes to achieve is a smile from those who view his work."
—————————
Donna Dodson: Silent Scream

(The Mighty Hippo, Donna Dodson)
When: On view through June 2014
Opening Reception: Friday June 6, 5 -8 pm
Where: Boston Sculptors Gallery, 486 Harrison Ave, Boston, MA 02118
How: Official Website
What/Why: "Those who see any difference between soul and body have neither –Oscar Wilde
In the history of the world, up to the present time, the animal community has known only two species of hippo, the common hippo and the pygmy hippo. In May 2014, a new species of hippo will appear in the city at the Boston Sculptors Gallery.  The Mighty Hippo stands at nearly the same height as the common hippo, but her five foot frame is vertical, not horizontal. The significance of her stance has yet to be determined by science.
In Donna Dodson's third solo show at the Boston Sculptors Gallery, she brings together her signature vocabulary of animal headed goddess figures with her favorite material- wood. Dodson has created a new series called Silent Scream. This body of work references the Egyptian Goddess Tauret, a hippo/lion/crocodile composite figure, who earned her reputation as an apotropaic deity from people noticing how fiercely protective hippos are of their young.  
Prominent artists, such as Stephan Balkenhol and Walton Ford, who use animal headed imagery, eventually shed the animal, and continue on to make a commentary about the human figure in their work. In that case, the animal image was a mask. In Dodson's work, she sees the animal head as a representation of an abstract idea, for example what is it like be powerful (like an elephant) or free (like a bird) or fierce (like a tiger). The fact that these abstract ideas are married to a human body, reveals Dodson's vision of how it looks to feel beautiful, and wild, Or free.
Donna Dodson's animal headed goddess figures expand the visual language and narrative scope of traditional mythological depictions of deities, meditating on the intersection of personality type and body language that define the human/animal world.  Although human faces rarely appear in her sculptures, their presence is always implied in her human/animal figures."
Also on view..
Kim Bernard: Spherical Harmonics

(Hydrogen Atomic Orbitals, Kim Bernard)
What/Why: "Spherical Harmonics, Bernard's third solo exhibition at Boston Sculptors Gallery features Hydrogen Atomic Orbitals, an arrangement of thousands of 1" diameter black and red ceramic balls, clustered in patterns, hanging from the gallery walls. Typically known for her kinetic sculpture, informed by the basic laws of motion, Bernard finds inspiration for this newest installation in the beauty of mathematical functions. Having chanced upon patterns made by hydrogen atoms while conducting a Google search on Quantum Mechanics, Bernard offers the viewer a simple and tangible way of visualizing submicroscopic behavior of electrons in matter. Imagine cross sections of hydrogen atoms, protons and electrons orbiting around, magnified a bazillion times, following an orderly natural system as familiar to us as the Fibonacci Sequence or Golden Mean.
In addition is Wave Line, a kinetic, interactive sculpture consisting of 100 hanging lead balls in a 25 foot line that invites viewers to engage with them, creating a wave of motion. Both Wave Line and Hydrogen Atomic Orbitals continue Bernard's quest to find order and beauty in the unseen natural world."
—————————
Taking In 2014

(Camilla Jerome, Blonde: Mom Sister Me)
When: On view through June 22, 2014
Where: Laconia Gallery, 433 Harrison Ave, Boston, MA 02118
How: Official Website
What/Why: "Taking In is a student run project featuring a selection of work created by students attending Lesley University College of Art and Design. The project focuses on the business of promoting works of art created by Lesley University College of Art and Design Students and culminates each year with a juried exhibition, publication and website. The selected pieces were chosen anonymously by a jury of distinguished members of the Boston art community."
—————————
!SUPER VISION!

(Cloud Mantel: Cloud Vision)
When: On view June 19th-July 2nd, 2014
Opening Reception: Monday June 19, 5:00-9:00PM
Where: GRIN Providence, 60 Valley Street, Unit 3 Providence, Rhode Island 02909
How: Official Website
What/Why: "GRIN is pleased to present !SUPER VISION!, an exhibition of 2D, 3D and installation work by Leah Piepgras.
!SUPER VISION! develops and acknowledges the act of self reflection as a primal urge to understand ourselves and the world around us more deeply. Through drawing, painting, sculpture and installation, Piepgras supplies tools to deconstruct and reassess the relationship to the self, while examining a connection to physical surroundings.
"I think of thoughts as clouds and mists, and how, before you can grasp a full idea, they float away and all you are left with is a feeling, an intention.  I don't think of these thoughts as lost though, because they float up into the air.  I think of them in a constant state of visual change, with only the pithy truth of the idea remaining as the actual, physical, constant.  I think of our minds in the same way, in a constant state of becoming, with shifts so subtle that you might always feel the same and, only by looking back/ reflecting, do you see the transformation.  
I am fascinated and informed by brain science research, specifically Stanley Koren's God-Brain Helmet; Jill Bolte-Taylor's book/TED talk: My Stroke of Insight; the root functions of our primordial brain (fight, flight, feed, fornicate) which inform our initial responses and actions, verses our cognitive abilities to understand; and also, the coastline paradox and the idea of infinity all around us." -Leah Piepgras"
—————————
FIVE

When: On view June 05-June 29, 2014
Opening Reception: Thursday June 05, 5:00-8:00PM
Where: Uforge Gallery, 767 Centre Street, Jamaica Plain, MA 02130
How: Official Website
What/Why: "This exhibition features work from five local artists, all working in different media and styles. The works of Sanya Colson-Inam reflect her personal ideas about emotional expression, resulting in richly textured abstract canvases in various color schemes that incorporate mixed-media elements. Painter James Flynn pulls inspiration from sources both near and far in his architectural oils, depicting the white-washed buildings of Morocco as well as bridges and buildings found closer to home in Boston. Marnie Jain is a collage artist who works wonders with magazine cuttings, constructing whimsical nature scenes with glimpses of benevolent beetles, moths, and spiders. Erica Nazzaro also responds to nature in her work, but through soft, oversaturated watercolors that focus especially on the effects of water. Gallery director Brian Crete rounds out the show with his own work, large-scale paintings inspired by the Four Horsemen of the Apocalypse.
UFORGE Gallery has been showcasing individual artists with small solo shows on its "Revolver" wall since it was founded, and this exhibit is a way to expand on that idea. Working with curator Alexandra Kittle, artists pulled together collections of their work that can be viewed as series. The selections represent each artist at a specific moment: their experimentations with form, color, and medium; their explorations of certain themes; their response to personal experiences. Some artists pushed themselves into new areas while others worked expertly in their favorite style. The result is a varied and novel exhibition that showcases Colson-Inam, Crete, Flynn, Jain, and Nazzaro both as individuals and as a group."
—————————
South Boston Open Studios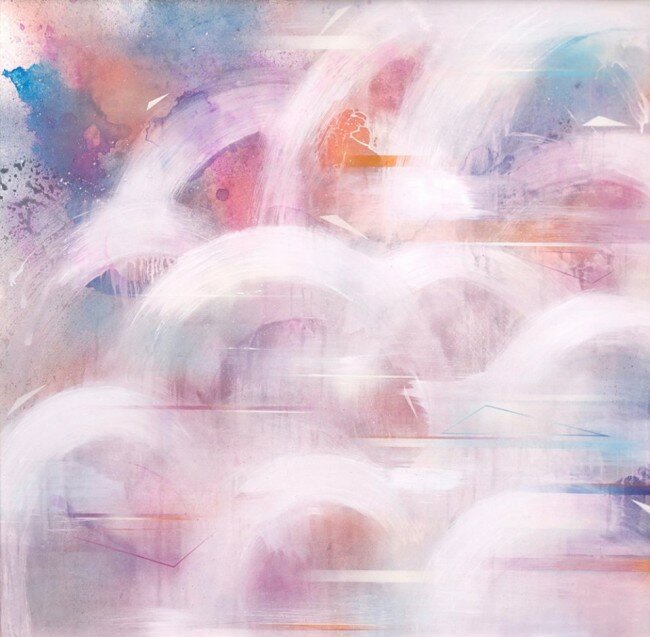 (Refraction Eternal, Dana Woulfe)
When: Sunday June 01, 2014, noon-6:00PM
Where: South Boston, MA | Participating venues here
How: Official Website
What/Why: "Spring is here and that means it is time for Open Studios in South Boston! This year we have artists from The Distillery and King Terminal participating, along with a new gallery space in the neighborhood, 555 Gallery. 
So, come on out on Sunday June 1st from noon-6pm, meet the artists, see their creative work spaces, and check out everything that is happening in the Southie arts scene."
List of participating artists here.
—————————
Artist as Artist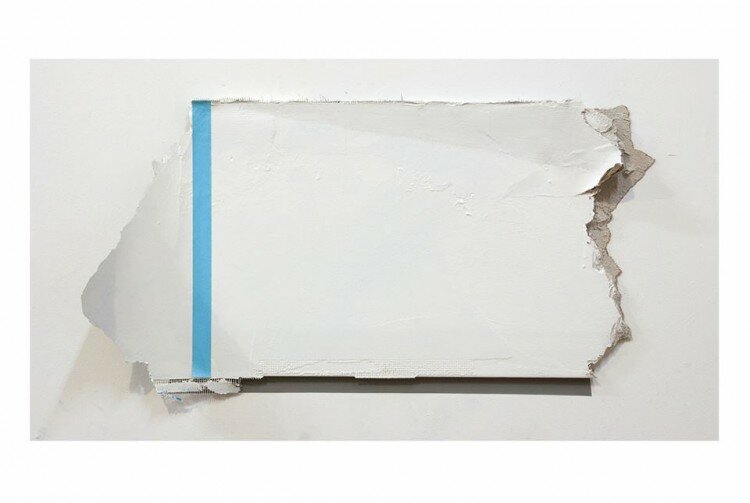 When: On view through June 14, 2014
Opening Reception: Saturday May 31, 6:00-10:00PM
Where: Lincoln Arts Project, 289 Moody St., Waltham, Massachusetts 02453
How: Official Website
What/Why: "What is the role of art and of artists in the contemporary moment? Directly addressing this question, new work by 3 artists from 3 cities will be on view May 15th -June 14th at the LAP gallery. Jill Rogers-Jensen from Boston, MA, Cupid Ojala from Brooklyn, NY, and Matthew Craig from Philadelphia, PA. Join us for the opening reception and artist talk starting at 6 p.m. on Saturday, May 31st."
—————————
You Will Love This Someday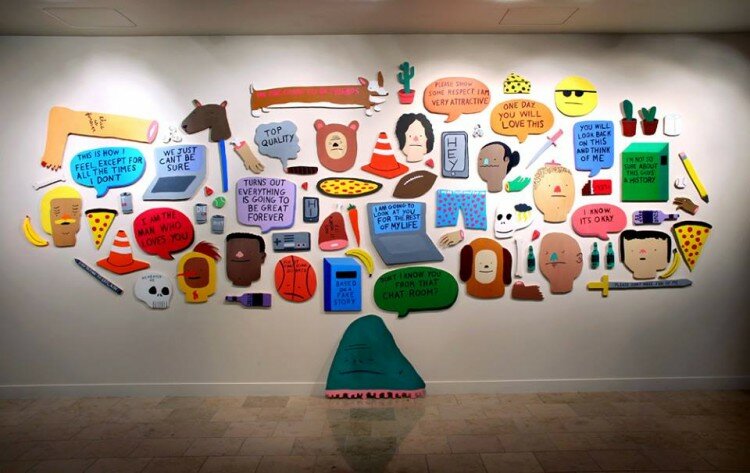 Opening Reception: Friday June 6, 2014, 5:00pm – 8:00pm
Where: Carroll and Sons, 450 Harrison Ave, Boston, Massachusetts 02118
How: Official Website
What/Why: "Coming up in June, I will be showing selections from my Bentley University show, You Will Love This Someday, at Carroll & Sons Gallery. 
I am super thankful to Carroll & Sons for giving me the chance to show this work, since I know a lot of people without cars/rides to Bentley (let's be PC- automotively challenged) weren't able to make it out. But that's okay!
For this show, I will be cramming as much painted matter as I can onto a wall in the office section, rear of the gallery. Hope to see you there! Stop by and say hey!"-Tim McCool
—————————
California Design, 1930-1965: Living in a Modern Way

When: On view through July 6, 2014
Where: Peabody Essex Museum, East India Square (161 Essex St) Salem, Massachusetts 01970
How: Official Website
What/Why: "More than 250 examples of midcentury modern design reveal the distinctive role California had in shaping material culture from 1930-1965. Featuring a diverse array of furniture, textiles, fashion, industrial and graphic design, ceramics, jewelry, metalwork, film and architecture, this exhibition celebrates the innovation and pervasiveness of midcentury modern design. The work of legendary designers such as Charles and Ray Eames, Richard Neutra, and Greta Magnusson Grossman are explored, as is the sociological and geographical context which gave rise to this unprecedented design movement. Organized by the Los Angeles County Museum of Art (LACMA), this exhibition is the first major study of California midcentury modern design."
—————————
Abstract (Photo) Expressionists Opening Reception

When: On view through June 2014
Opening Reception: Friday, June 13, 5:30pm – 7:30pm
Where: Panopticon Gallery, 502c Commonwealth Ave, Boston, Massachusetts 02215
How: Official Website
—————————
Apparent Forms
(Liliana Porter, The Anarchist IV (man with black hat))
When: June 21, 2014 – July 23, 2014
Where: Barbara Krakow Gallery, 10 Newbury Street, Boston, Massachusetts 02116
How: Official Website
What/Why: "Featuring work by: John BaldessariLouise Bourgeois Barbara Broughel Tara Donovan Sol LeWitt Brice Marden Allan McCollum Liliana Porter Kate Shepherd Kiki Smith Ray Charles White"
—————————
Lauren Cotton: Scalene Dream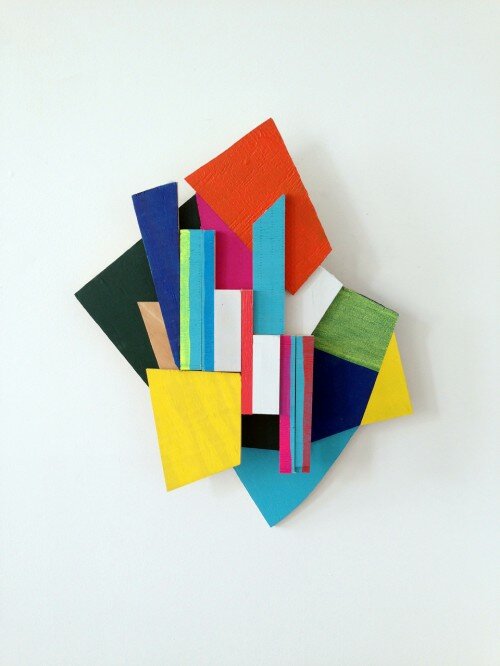 (Lauren Cotton, model for Scalene Dream)
When: On view through July 11, 2014
Where: Montserrat College of Art, Frame 301 Gallery, 301 Cabot Street, Beverly, MA
How: Official Website
What/Why: "Lauren Cotton grew up in Wilton, Connecticut and graduated with a Master of Fine Arts degree in Fibers and Fabric Design from Temple University's Tyler School of Art in 2006 and with a Bachelor of Fine Arts degree in Textile Design with a Photography Minor from Moore College of Art & Design in 2004. Cotton has had solo exhibitions at Bromfield Gallery in Boston and Delaware Center for the Contemporary Art's Constance S. & Robert J. Hennessey Space in Wilmington, Delaware. Her work Say Yes was the 2013 Showcase Winner in the Photography Category through ArtSlant New York.  
Cotton exhibits both nationally and internationally in numerous group shows, most recently with the Gazelli Art House in London, England and the Kendall College of Art and Design Galleries in Grand Rapids, Michigan. She was awarded an artist's residency at The Vermont Studio Center in July of 2012. Cotton also participated in the artist residency program at The Henderson Cultural Center at Hunt Hill Farm in July of 2009. In June of 2014, Cotton will be participating in the Santa Fe Art Institute Residency program in thanks to a generous Artist Grant awarded by the Art Institute"
—————————
Joe Zane: Who Should A Person Be?

When: On view through June 28, 2014
Opening Reception: Friday June 6, 5:30-7:30PM
Where: Carroll and Sons, 450 Harrison Ave, Boston, Massachusetts 02118
How: Official Website
—————————
Turner & The Sea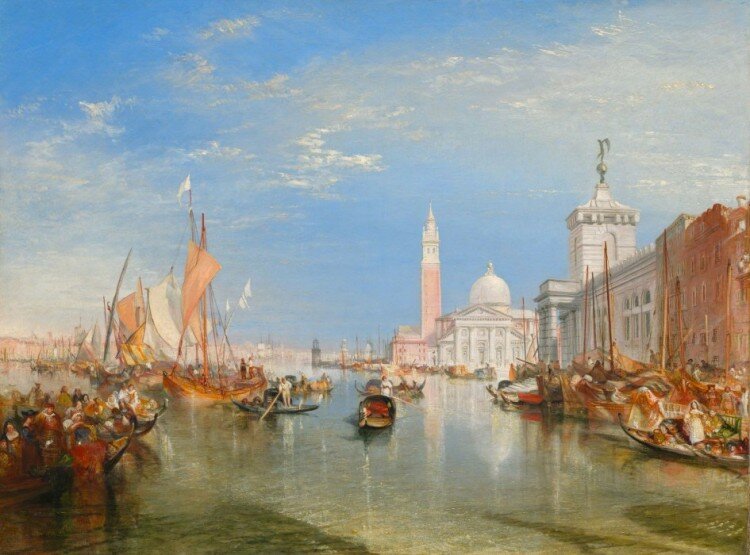 When: On view May 31-September 1, 2014
Where: Peabody Essex Museum, East India Square (161 Essex St) Salem, Massachusetts 01970
How: Official Website
What/Why: "In the first full-scale examination of Joseph Mallord William Turner's lifelong preoccupation with the sea, this exhibition features iconic works spanning the artist's career from his transformative Academy paintings of the late 1790s and early 1800s, to the unfinished, experimental seascapes produced towards the end of his life. At turns dramatic, contemplative, beautiful and sublime, the sea's mercurial properties captivated Turner and his contemporaries who repeatedly returned to the subject. Iconic Turner masterpieces are exhibited alongside works by other major European and American artists, providing a rich artistic context for Turner's groundbreaking vision."
—————————
A Conversation About the Intersection of Technology and Art in Public Places

When: Tuesday, June 10, 6:30pm – 8:00pm
Where: MIT List Visual Arts Center, 20 Ames Street Building E15, Atrium Level, Cambridge, Massac
How: Official Website
What/Why: "Catalyst Conversations and Boston APP/Lab are excited to present A Conversation About the Intersection of Technology and Art in Public Places: What is, or should be, the influence – actual and potential – of technology on the creation and appreciation of art in public places? What questions continue to arise at that meeting point? How are those questions being responded to? 
We want to illuminate the ways in which technological innovations can — and should — not only enhance the art in question, but also provide the means by which the public and the place play a role in shaping that art. We are eager to hear your perspective on how these interrelationships currently play out and what a vision for an even more robust future might look like. As we begin to shape that vision, there will be opportunity to identify best practices from other cities, both nationally and internationally."
—————————
Say hi:
EMAIL | TWITTER | FACEBOOK | INSTAGRAM | PINTEREST
Did you hear about Month of Me (MoM)?
CliffsNotes™: this will be the last wrap-up until July!
You'll notice that I have snuck a bunch of June openings in this week's post (I couldn't resist!) and I will still be tweeting info on exhibitions as I learn about them next month.
I would never leave you stranded.
Have a great weekend. Enjoy the sunshine. Stay sweet. ♥