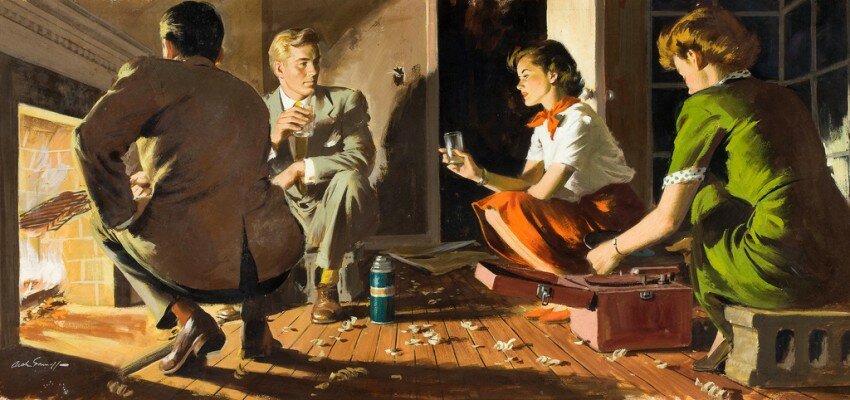 i wish i could eat you alive x cloud in a birdcage x (im)possibility
——————–
The Cyclorama Show: Master of Fine Arts Thesis Exhibition, SMFA, Boston
 (Yoshiaka Otsuka)
When: On view through May 18, 2014
Opening Reception: Saturday May 17, 7:30–10 pm
Where: The Cyclorama at the Boston Center for the Arts, 539 Tremont St, Boston, MA 02116
How: Official Website
What/Why: "This spring, the Master of Fine Arts program celebrates the work of its graduating students with a final collective thesis exhibition, on view May 13–18, 2014. Showing in the historic Cyclorama at the Boston Center for the Arts, the exhibition features a wide range of media from the program's graduating students. Throughout the two-year program, these talented MFA students candidates have honed their practice through individual innovation, creative collaborations, and critical thinking—this fascinating exhibition is their opportunity to publicly share in-depth, personal presentations of art works."
————————
An Examination of International Festival Culture Through the Lens Of Nicky Digital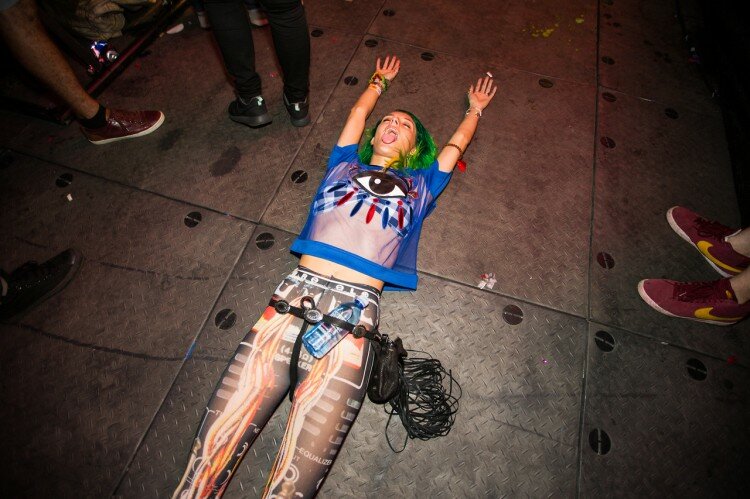 When: On view through June 07, 2014
Opening Reception: Saturday, May 17th, 2014, 6pm to 8pm
Where: Thomas Young Gallery, 516 E. 2nd Street, Boston, MA
How: Official Website
What/Why: "Thomas Young Gallery presents a selection of photographs documenting the eccentricities and experiences of global music festival culture by Nicky Digital.
For almost a decade Nicky Digital (Nicholas Rhodes) has been documenting nightlife in New York City and beyond. A favorite subject of Andy Warhol, nightlife photography has developed into a genre of its own. With his knack for being in the right place at the right time Rhodes has emerged as a leading documentarian of contemporary nightlife and party culture. By utilizing digital imaging technology and social media, Rhodes has become the go-to photographer for festivals including Coachella, Electric Zoo and Camp Bisco to name a few."
————————
I Wish I Could Eat You Alive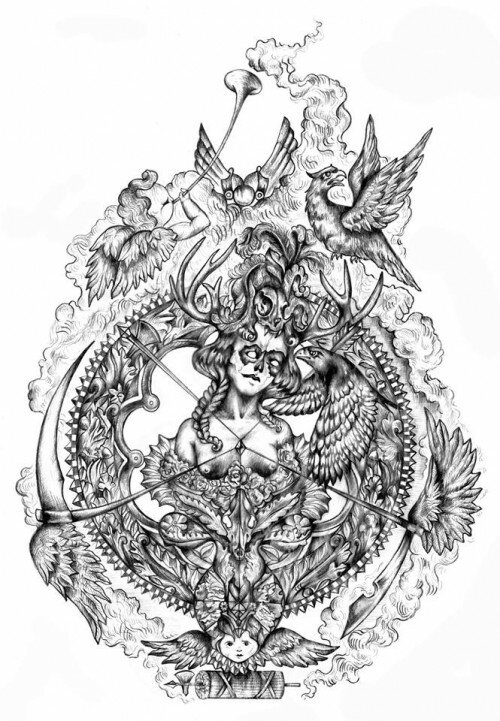 When: On view through June 08, 2014
Opening Reception: Friday May 16, 2014 7:00-9:00PM
Where: Voltage Coffee & Art, 295 3rd Street, Cambridge, MA 02142
How: Official Website
What/Why: "Voltage Coffee+Art present: "I Wish I Could Eat You Alive" Solo show by Silvi Naci
"I love working with copper because I feel that I am bringing fourth an image that lies beneath its surface".
"My work juxtaposes this idea with that of the female body as a creator of life. A woman devoured by nature is a recurring theme. It is my way of thinking about beauty, mortality and life cycles. This tension between beauty and corruption is central to how I view the world".
Featuring over 30 works: copper engraving, KM photopolymer prints, transfer prints, drawings, letterpress prints, and copper plates. "
————————
Together Talks: Art Day

When: Sunday May 18, 2014 11:00AM-7:00PM
Where: District Hall, 75 Northern Avenue, Boston, Massachusetts 02210
How: Official Website
What/Why: "The Together Talks at District Hall wrap up on the festival's final day, Sunday the 18th, with Art Day. Read up on the final lineup of free events here."
————————
National Prize Show

((Im)possibility | Eunice Choi)
When: On view through June 26, 2014
Opening Reception: Friday May 16, 6-8PM
Where: Kathryn Schultz Gallery, 25 Lowell St. Cambridge MA 02138 and University Place Gallery, 124 Mt. Auburn St. Cambridge MA 02138
How: Official Website
What/Why: "Join the Cambridge Art Association in Celebration for the 13th National Prize Show May 13 – June 26, 2014 at Kathryn Schultz Gallery and University Place Gallery"
————————
Opus Affair Turns 6!
When: Monday May 19, 6:00-9:00PM
Where: The Hawthorne, 500A Commonwealth Avenue, Boston, Massachusetts 02215
How: Official Website
What/Why: Learn more about the event here.
————————
Trifecta: Year One 

When: May 22nd-25th, 2014
Where: Fourth Wall Project, 132 Brookline Ave, Boston, Massachusetts 02215
How: Official Website
What/Why: "Trifecta Editions is delighted to announce its inaugural arts and culture event, Trifecta: Year One, at Boston's Fourth Wall Project May 22–25, 2014.
This four-day, intensely programmed event will celebrate the creative community Trifecta Editions has tapped into during its first year in business. Year One focuses on Trifecta Editions' diverse roster of artists with a group art exhibition curated by Michele L'Heureux. The event will also feature live painting and drawing, artist talks, presentations and panels, skillshare sessions, live music performances, exclusive print releases and a Trifecta Editions pop-up shop."
————————
Chema Madoz: Sin Titulo

When: On view through June 21, 2014
Where: Robert Klein Gallery, 38 Newbury Street, Boston, MA 02116
How: Official Website
What/Why: "A noose made of pearls. A cloud in a birdcage. Madoz's images are fanciful, poetic, humorous and contemplative. As both object-creator and image-maker, Madoz is doubly involved in the final product; he is as much behind the lens as he is in front of it. Even so, his presence is hardly felt. Beautifully printed and toned gelatin silver prints, these photographs do not present as overly constructed or clever. Instead, in the Surrealist tradition of Man Ray, Dora Maar, Brassai, and Salvador Dali, they prompt us to look beyond what we see.
Madoz's curiosity with objects started at a very young age. In an interview with José María Parreño, published in Chema Madoz: 2000-2005, Madoz recalls a watershed moment in elementary school:
I arrived late on the first day of class. All the other children were already seated around a large table in the kitchen and there was no space for me. The teacher said, Don't worry, we'll prepare a place right away, and she opened the door of the oven so that I could use it as a desk. I sat down on my stool with my notebook lying on the open door and looked into the black interior of the oven.
Born in Madrid, Spain, in 1958, Madoz studied art history at the Centro de Enseñanza de la Imagen. His work has been shown throughout Europe, Asia, South America, and the United States and is in museum collections worldwide. Madoz will have an exhibition in France at Les Rencontres d'Arles Photographie 2014 later this year."
————————
Say hi:
EMAIL | TWITTER | FACEBOOK | INSTAGRAM | PINTEREST
♪♫ ridin' along in my automobile, my baby beside me at the wheel.. ♫♪
It has felt like Friday for the past 3 days..I think we really earned this weekend!
Now go see art and enjoy. Shoo. ♥