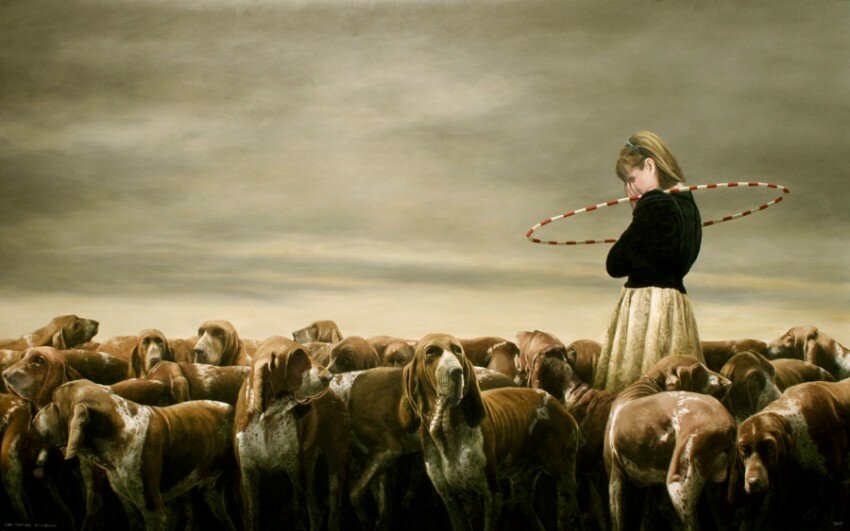 heroes welcome x present but not yet active x absent
—————————
Cultural [Divide]

When: On view through June 14, 2014
Opening Reception: Saturday May 10, 2014, 5 – 8PM
Where: 555 E 2nd Street Unit 1 , Boston, MA 02127
How: Official Website
What/Why: "To create a unique vision, a photographer's choice for a successful documentary collection must not only present a coherent personal style and a mastery of the medium, but an illuminating visual and intellectual exploration of the subject as well. With images from the inaccessible island of Cuba, to a Punk counterculture group in Russia anda flawed but deeply connected family in New England, 555 Gallery is pleased to present Cultural [Divide], featuring the new documentary work of photographers Irina Rozovsky, Casandra Giraldo and Todd Danforth."
————————
Nonspace
(Utah IX, Matthew King)
When: On view May 15th – June 14th
Opening Reception: Thursday May 15th,  5PM – 9PM
Where: GRIN, 60 Valley St, Unit #3, Providence, RI 02909
How: Official Website
What/Why: "Nonspace is a group exhibition of six artists based in Boston, Philadelphia, and Cleveland, bringing together the work of Julia Cseko, Joseph Leroux, Clark Mclean Graham, Jessica Pinsky, Nathan Wellman and Matthew King.
Through the cross-pollination of materials, Nonspace questions the institutionalized visual systems that characterize genres and traditions. These materials challenge their own functionality and undermine their definitions.The exhibition assembles a group of of work that exists between distinct classifications. All of the artists search for a new type of space that resists the certainty of a conclusive ideology. Rather than declaring answers found in patented formal structures, the work in Nonspace interrogates these structures, and establishes new dialogues.
The aesthetics and materials employed here are wide ranging, and all of the artists are invested in a variety of themes and subject matter. There is however, an awareness that is shared amongst all of the artist's practices- an awareness of how their work stands between boundaries and refuses to be easily defined by a singular discipline. The result is work that is conscious of its influences, and confident in existing in an uncharted dimension.  "
————————
Heroes Welcome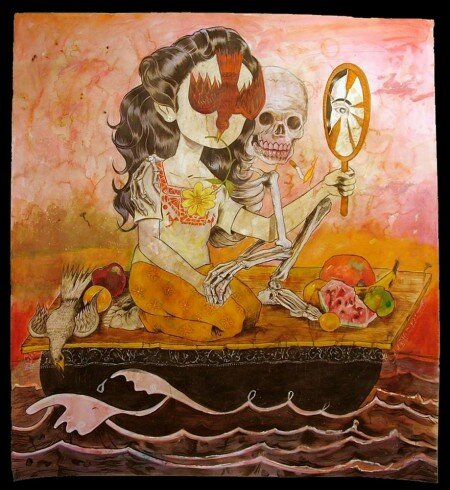 (Gran Exito y la obra de Sobrevivir, detail, 2013, Raúl González + Elaine Bay)
When: On view through June 13, 2014
Where: 405 Shawmut Ave, Boston, MA 02118
How: Official Website
What/Why: "Heroes Welcome or el Museo de los Perdidos exhibits recent works of artists Raúl González and Elaine Bay. Experience an immersive installation with large-scale drawings, reused objects, sound and videos that explore the poverty and violence of "la frontera". Using the language of old cartoons, cultural stereotypes and images of the old-time west, these striking works examine the depth of human cruelty and compassion."
————————
Fort Point Open Studios 2014 Spring Open Studios
(The work of Jennifer Lewis)
When: Friday May 9th 4-7pm | Saturday & Sunday May 10 & 11, 12-5pm
Where: Fort Point, Boston, MA | Official map here.
How: Official Website
What/Why: "Explore more than 75 artists' studios in Fort Point's historic warehouse buildings. Meet artists, visit galleries, ask questions, see amazing public art. Hear music, see performance, make art. Stroll, ponder and browse. Savor the experience. And buy original art from the people who make it. free to the public, free parking
Locations include:
Midway Studios – Artist Live/Work Studios in Fort Point, Boston MA
Templeton General at 25 Channel Center, 249 A Street Cooperative, 319 A Street, The Button Factory at 50 Melcher Street, Factory 63, The FPAC Gallery at 300 Summer Street, Grand Circle Gallery, FP3 Gallery, The Gallery @ Broad Spectrum at 369 Congress Street, Atlantic Wharf Gallery"
————————
Glitch Gallery presents: Exhibit 004-Synthetic Digital Organic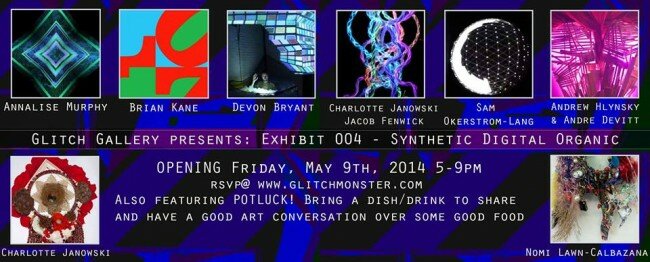 When: Friday, May 9th, 2014 5-9pm
Where: Glitch Gallery, 7 Sherman Street, Suite 2G, Charlestown, MA
Cost: $10 recommended donation
How: Official Website
What/Why: Learn more about the exhibition here.
————————
Boston and Beyond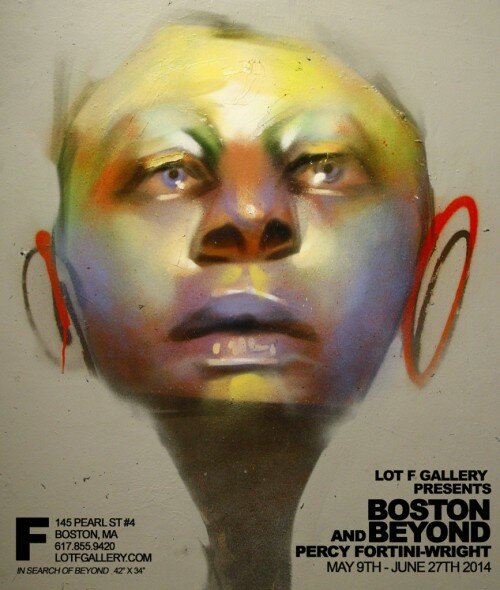 When: On view through June 27, 2014
Opening Reception: Friday May 9, 7:00-11:00PM
Where: LOT F Gallery, 145 Pearl St, Boston, MA
How: Official Website
What/Why: "Lot F Gallery is pleased to present Boston and Beyond, recent works by local artist Percy Fortini-Wright. Percy has been cultivating his craft for over two decades, painting both abstract and representational works. Percy uses cityscapes to capture an impressionistic vision using the atmospheric quality of spray paint and classical brush painting techniques. His unique intersection of abstraction and realism, spray paint and oil, create masterful works that challenge the standards of subject and technique. His application of mediums is often contradictory of their typical use, with pieces like portraits from sprays and backgrounds and hand styles with oils.. 
In what will be his second solo exhibition at the gallery, Percy continues his study of the urban environment. Ranging from abstracts to cityscapes, the subject matter is derived from Percy's everyday observation and memory. His use of the Boston skyline allows him to "capture the depth and angularity of the urban environment. His other works include, "…strange 'HUE man' characters that look otherworldly with vivid colors, realistic forms, with attitude almost becoming an alter ego of the self, dealing with ideas of multiculturalism, and otherness through portraiture". He paints these faces with the speed and accuracy cultivated from years of writing graffiti, and 'being a karate ninja'. He believes the deconstruction and reconstruction of his forms is emblematic of life itself."
————————
John Wilson: Small Drawings

(The Picnic)
When: On view through June 28, 2014
Where: Martha Richardson Fine Art, 38 Newbury Street, Boston, MA 02116
How: Official Website
——————————
Gertrude's. What do you say? A Conversation about Art Writing

When: Friday May 9th, 7:00-8:30PM
Where: BCA Mills, 539 Tremont Street, Boston, MA
How: Official Website
What/Why: "Join us at 7pm on Friday, May 9th when our Salon conversation will be co-hosted by Martha Buskirk and Robert Moeller.
Our topic for the evening will be "What Do You Say? Writing Over, Under and Beneath Art." We welcome artists, writers, arts writers and all interested parties – this is a conversation, not a workshop – please come share your thoughts.
We'll explore the intersection of words, images, objects, actions, and ideas. How is the act of writing related to other aspects of the creative process? What is the role of an accompanying text? Let's talk about what it means to write about art."
————————
Robert Barry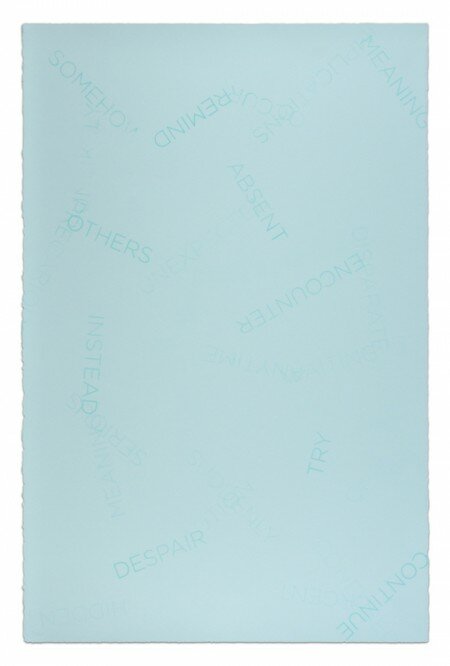 When: On view through June 14, 2014
Where: Barbara Krakow Gallery, 10 Newbury Street, Boston, MA 02116
How: Official Website
What/Why: "Barbara Krakow Gallery is pleased to announce Robert Barry's first ever solo exhibition in Boston.  Known as one of the founders of Conceptual Art, Robert Barry explored, in his early works, sound waves, barely visible string, releasing inert gas into the atmosphere and announcing that exhibitions would be closed, among other gestures and works that engaged issues of audience involvement, perception, spatial relationships and art world structures.  All the while, he used written language as art, counter-point and explanation for his work.  The use of language soon became his 'signature' medium."
Also on view..
Sarah Sze: A Survey of Editioned Works: 2008-2012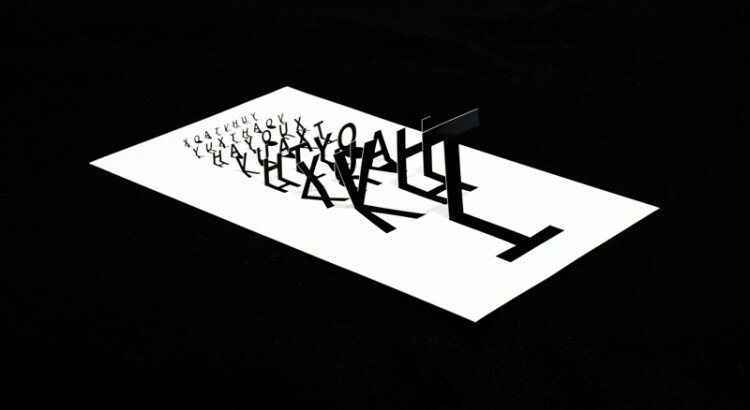 (Eyechart)
————————
American Beauty on Bruised Knees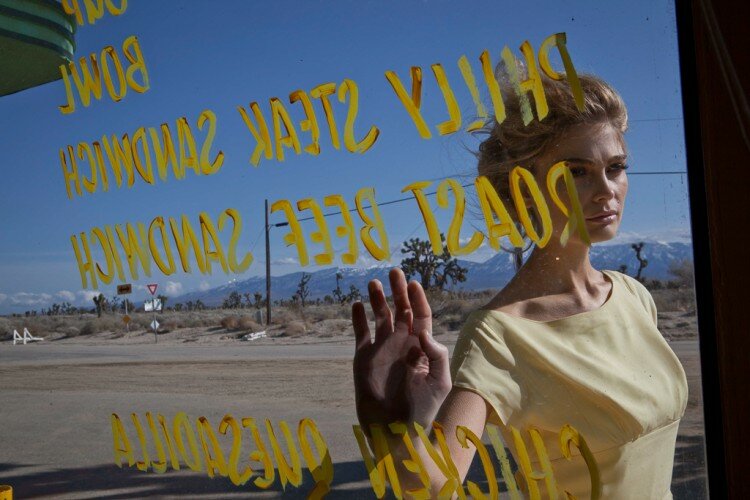 (Formento & Formento | Lauren XXIV, Lancaster, California)
When: On view through June 21, 2014
Where: Ars Libri, 500 Harrison Ave, Boston, MA, 02118
How: Official Website
What/Why: Learn more about the exhibition here.
————————
9 Artists

(Natascha Sadr Haghighian, present but not yet active)
When: On view through July 13, 2014
Opening Reception: Thursday May 15, 2014 5:00-8:00PM
Where: MIT List Visual Arts Center, 20 Ames Street, Bldg. E15, Atrium level, Cambridge, Massachusetts 02139
How: Official Website
What/Why: "9 Artists is an international, multigenerational group exhibition that considers the changing role of the artist in contemporary culture. Bringing together the expansive practices of some of the most provocative and engaged artists working today—Yael Bartana, Liam Gillick, Natascha Sadr Haghighian, Renzo Martens, Bjarne Melgaard, Nástio Mosquito, Hito Steyerl, and Danh Vo—the exhibition examines ways that they negotiate the complexities and contradictions of living in an ever more complex and networked world."
————————
Joshua Flint: Second Lives

(Second Lives)
When: On view through May 2014
Opening Reception: Friday May 9, 2014 6:30-9:00PM
Where: Sloane Merrill Gallery, 75 Charles St, Boston, MA 02114
How: Official Website
————————
Say hi:
EMAIL | TWITTER | FACEBOOK | INSTAGRAM | PINTEREST
Hug your mom.
Headlines this week.
–Intangible Possessions, my latest piece for Art 21 featuring George Fifield and Rafaël Rozendaal is live!
–I made my literary debut in Juxtapoz magazine and Scott Listfield has 3 glossy pages of his astronauts
–My childhood best friend gets married tomorrow! And I should probably practice holding a set of flashcards without trembling.
TGIF. Have a great weekend! ♥