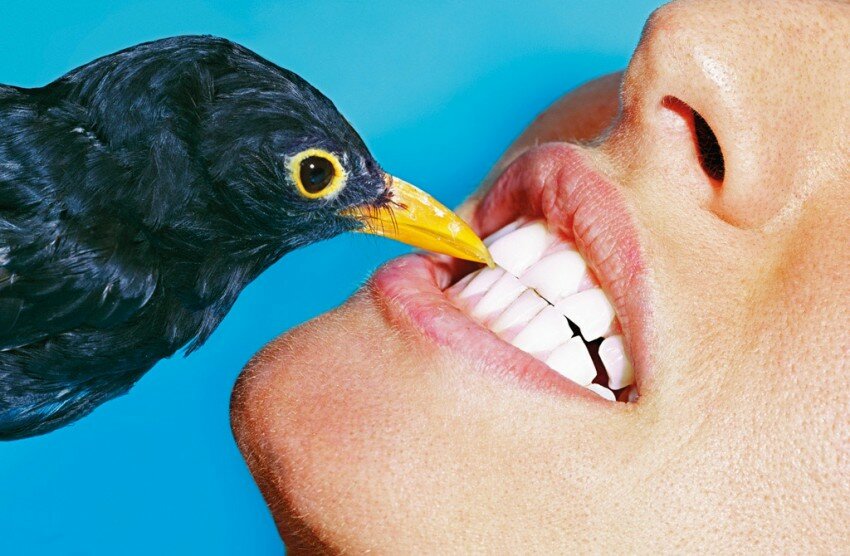 affine x transmissions x degrees of freedom x lift the sail
——————————
Constellation of a Picture: Paintings by Jack Tworkov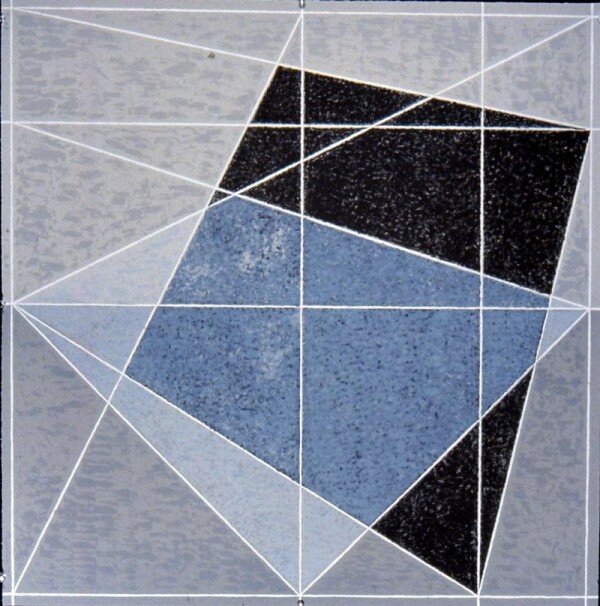 When: On view through June 21, 2014
Opening Reception: Friday May 2nd, 2014
Where: ACME Fine Art, 450 Harrison Avenue #308, Boston, MA 02118
How: Official Website
What/Why: Learn more about the exhibition here.
—————————
Lisa Olson: "Affine"

When: On view through June 01, 2014
Opening Reception: Friday May 2nd, 2014 6:00-8:30PM
Where: Bromfield Gallery, 450 Harrison Avenue, Boston, MA 02118
How: Official Website
What/Why: "From a real body, which was there, proceed radiations which ultimately touch me, who am here . . . the photograph of the missing being, as Sontag says, will touch me like the delayed rays of a star.   — Roland Barthes, Camera Lucida
There is a lovely passage in the Grimms' tale of "Brier Rose," better known to us as "Sleeping Beauty";  as the princess falls asleep, the rest of her world quiets and becomes still.  Time stops.  In a photographic image time stops as well.
The first power of a photograph speaks to ephemerality and absence.  There is pathos involved—the photograph is essentially naïve, innocent of a future, its people and places locked into a lost time.  But in our hands, a photograph is a miracle of visual privilege. It allows us to see what was once real but now gone.
In scientific terms the photograph is evidence, the physical testament of a set of photons that once hit and object and bounced back through a lens to create an image.
I began this project by mining through nearly a thousand photographs collected in large lots from antique sellers.  I selected images that attracted me beyond subject matter, those with enigmatic appeal—perhaps color, tonal quality, shape, paper surface or texture.  Most of the photographs I chose to work with come from the immediate generations before my birth, years at the periphery of my experience.
There is poignancy in the anonymity of found photographs.  What were records have now become specimens, obfuscated by separation from original context and meaning.  When I made this body of work, I was aware of my hand in creating new contexts for this found imagery.  Sometimes I followed an impulse to restore meaning by grouping and arranging photographs into fictional narratives but more often I sought to create a poetry by further distilling them into abstract shapes and compositions."
—————————
Laura Letinsky: Creases Turn Sour

(Untitled #27, 2011)
When: On view through May 17, 2014
Where: Carroll and Sons, 450 Harrison Avenue, Boston, MA 02118
How: Official Website
—————————
Iva Gueorguieva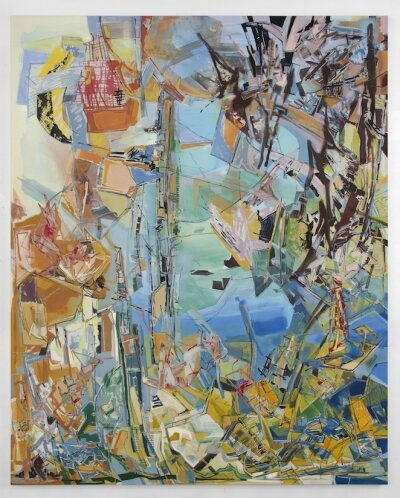 When: On view through May 31, 2014
Opening Reception: Friday, May 2nd from 5 to 8PM
Where: Samsøn Projects, 450 Harrison Avenue, Boston, MA 02118
How: Official Website
What/Why: "Don't be fooled: they're not pretty. They might be harmonic, but dissonance dominates. And while they're birthed in a series of personal reveries, every time in the outcome they're social. I recall Adorno thought Schoenberg was valid because his meticulously-fractured, mathematically-battered structures perfectly mapped the world from which they withdrew. And later it was: yes to poetry after Auschwitz… provided it's a scream. You might think this too heavy given the living color and the hypnotic-magnetic allure of Iva's toppling geometries. But that's why I start with a warning. Don't look away; trust the nauseous corner of your eye. Three out of four paintings are mean and the fourth one is an apocalypse."
—————————
Jo Sandman: Transmissions

When: On view through May 24, 2014
Where: Gallery Kayafas, 450 Harrison Avenue, Boston, MA 02118
How: Official Website
What/Why: "My current work titled "Transmissions" consists of an investigation of the human face, its masks and its spirit. Each image of an abstracted human face derives from  two sources: a "found" object in nature  ( of coral, stone or shell) which I have altered, or from x-ray films of the human scull.
To each initial image I add a second element which conveys the context of the individual's life in society. A grid or a computer board indicates the idea of entrapment, or unease in society. An aerial landscape or extended text stands for a life of freedom and intellect. The third and final layer, a bright color plane conveys the spirit of the individual.
The transparency of the layers in this work enables the images to join together to form the final characterization of the individual, and invites the viewer to experience the shift  of different views as one sees the work from front or back. And to find a sense of pentimento."
Jordan Kessler:  Lead & Silver
What/Why: "In Jordan Kessler's exhibit, Lead & Silver, we see impressions and expressions of guns – pierced targets, detritus from a shooting range, the form-fitted packing and presentation containers for pistols, but no guns. Luminous light panels of a golden velvet presentation case and styrofoam shipping containers glow like icons or stained glass windows.  Twisted, folded, and perforated paper targets become abstract and layered images with a mystery and beauty of their own – a field on a skeet shooting range is peppered with shards of color producing a carpet of broken clay pigeons and shotgun shells. The tension between perception, identification, action, and political correctness provides an arena to explore the beauty of these objects."
—————————
Blood Lust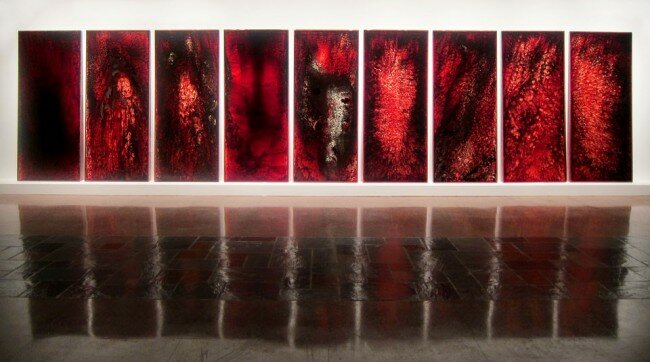 When: On view through June 29, 2014
Where: Boston Center for the Arts, Mills Gallery, 539 Tremont Street, Boston, MA 02116
How: Official Website
What/Why: "Dust you are, to dust you shall return. (Genesis 3:19)
The Boston Center for the Arts presents artist Jordan Eagles in his debut solo Boston exhibition, Jordan Eagles: Blood Dust. Eagles presents a group of unsettling as well as sublimely beautiful hybrid sculptures and paintings, utilizing blood from slaughtered cattle as a medium to explore profound perceptions of life, death and resurrection. Curated by art historian Francine Miller, this exhibition comprises fourteen wall pieces and free-standing sculptures from 2011 to the present, featuring fresh, aged and dried blood ("Blood Dust"). In these works, poured, sprinkled and soaked blood is meticulously encased and preserved in layers of clear UV resin on Plexiglas to create polished minimalist forms that act as reflective and self-reflective surfaces on which to meditate."
——————–
Salon 21

When: On view through May 11, 2014
Where: Nave Gallery, 155 Powderhouse Blvd, Somerville, MA
How: Official Website
What/Why: "Looking for a fun and affordable way to start (or add to) your own art collection?
Salon 21 is the Nave Gallery's 21st century spin on the classic artists salon. Featuring the work of both local and regional artists, the show includes art from all mediums by emerging and well-established artists. All pieces in this juried exhibition are priced $500 or under."
——————–
Harvard Arts First Festival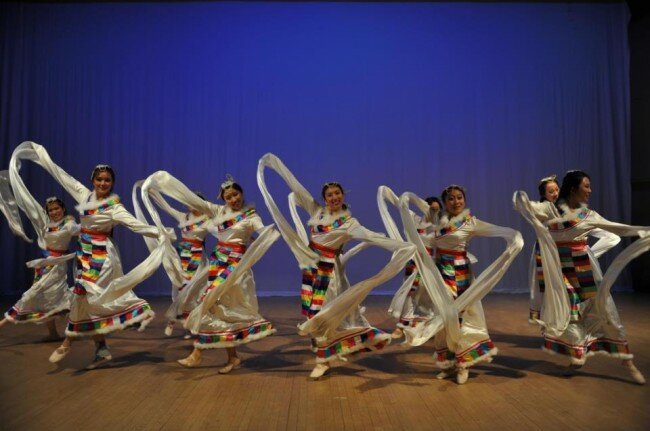 When: Through May 4, 2014
Where: Cambridge, MA | Schedule of events here.
How: Official Website
What/Why: "Arts First is Harvard's annual showcase of student and faculty creativity at venues across the campus. Produced by the Office for the Arts, with support from the Board of Overseers of Harvard College, the festival is a public event with many free performances and activities for Harvard and community members of all ages."
——————–
Spring 2014 Floating Art In the Channel: Tropical Fort Point
When: On view through June 15, 2014
Where: Fort Point Channel, Boston, MA
How: Official Website
What/Why: A floating art installation by Peter Agoos. "The struggle for quality public open space in the neighborhood and the likelihood of climate change-induced rising sea levels are the conceptual parents of Tropical Fort Point.  Inspired in part by seeing the Sudbury River at spring flood turning the adjacent wetland woods into wooded wetlands—trees apparently growing out of a lake, with an occasional canoe or kayak slipping between the trunks — the concept was initially planned as an evergreen installation called Fort Point Forest.  The design evolved to embrace the low centers of gravity, salt-resistance, and wind-shedding characteristics of Majesty Palms and grew the new title of Tropical Fort Point.  This tongue–in–cheek preview of the effect of rising tides stakes a claim to the Channel wetscape as an unexploited green space."-Peter Agoos
——————–
Joan Baldwin: Out and About + Cocoons

(Joan Baldwin, Tidal Flow)
When: On view through June 01, 2014
Opening Reception: Friday, May 2, 2014, 5:00-7:30 pm
Where: Kingston Gallery, 450 Harrison Avenue, Boston, MA 02118
How: Official Website
What/Why: "Joan Baldwin's surrealistic landscape paintings depict a range of locales on Cape Cod, where people are getting out and blending into the landscape. They are but one part of the natural world, along with myriad other living creatures. The images reveal both pleasant discoveries and also dangers lurking in and around the Cape waters. In her landscapes the sense of size and space is disorienting and one's judgment of personal safety is often inaccurate.
The exhibition consists of two parts: in the Main Gallery are large oil paintings on canvas and smaller oil paintings on boards in terrarium-style containers with found objects. All the paintings include people near to or in the Cape Cod waters. Occupying the Center Gallery is an accompanying installation of embryonic humans developing in cocoons dangling from the ceiling, coming to life in the manner of insects. It reiterates the theme of the connection between humans and nature as well as symbolizes the stages of our personal development."
On view..
Stacey Alickman: my funny hat

(Stacey Alickman, Paul Monette)
What/Why: "This series of drawings originated from a lone and improvisational drawing called "my funny hat." Its premise became a context for constructing different kinds of hats with different formal solutions. Many of the ideas for this series took place away from the drawing table. Each potential germ was collected in a notebook. The most promising of possible hat titles and constructions were worked out and practiced on scrap paper. When I had developed enough information about what the hat was about and what it might look like, I then made the drawing in its entirety."
—————————
Jered Sprecher | Half Moon Maker

(Pigeons)
When: On view through May 10, 2014
Where: Steven Zevitas, 450 Harrison Avenue, Boston, MA 02118
How: Official Website
What/Why: Learn more about the exhibition here.
—————————
John O'Reilly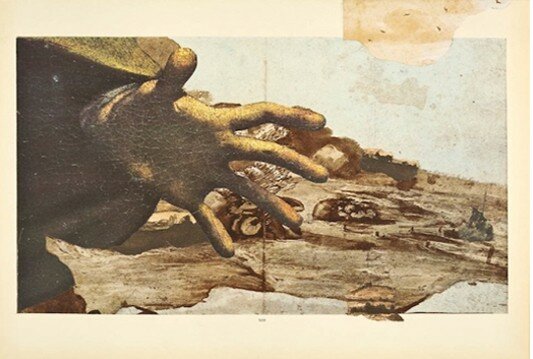 When: On view through May 20, 2014
Where: Miller Yezerski Gallery, 460 Harrison Avenue, Boston, MA 02118
How: Official Website
—————————
Michael Zigmond

When: On view through May 31, 2014
Opening Reception: Friday May 2, 2014 6:00-8:00PM
Where: Chase Young Gallery, 450 Harrison Avenue, Boston, MA 02118
How: Official Website
What/Why: "This show marks a shift in my work toward smaller, more intimate still lifes with an emphasis on fun. All the elements of my paintings of the previous twenty-five years are still here: light as a compositional tool, the use of found or commonplace objects and a striving for simplicity within a realistic framework. As I've grown older, though, I've been giving more and more thought to those initial creative urges we experience as children, impulses that seem so present and alive even in the most sophisticated works of art. We are never so in the moment as when we are children. We're not weighed down with ponderous thoughts such as, "Should I have that new mole checked?" or "How on earth will I pay the mortgage?" It's important to note that I'm not painting toys out of a sense of nostalgia or a longing to return to childhood; rather, it's the act of play itself that I find so fascinating and relevant to creation. It has always been my aim to be as present and in the moment when an initial idea strikes and craft that into something the viewer will appreciate as much as I do. This show is a continuation of that process."
—————————
Cynthia Maurice: Gloves Off, Hands On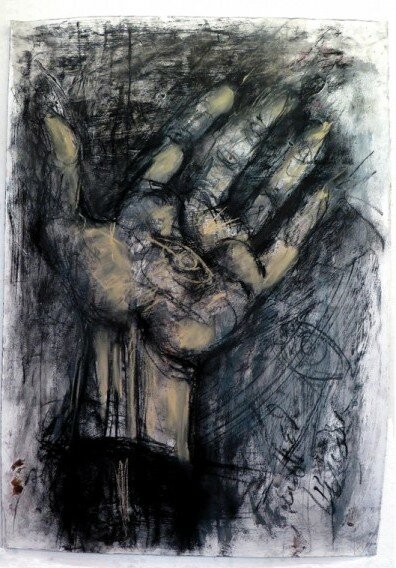 When: On view through May 29, 2014
Opening Reception: Friday May 2, 6:00-8:00PM
Where: Galatea Fine Art, 460B Harrison Ave., #B-6
How: Official Website
Also on view..
Maggie Carberry: Urban Escape

What/Why: More information on the exhibition here.
Also on view..
Martha Stone: Atmospheric Landscapes

What/Why: More information on the exhibition here.
—————————
Jamie Hlynsky: Women of Achievement

When: On view through May 31, 2014
Opening Reception: Friday May 2, 6:00-9:00PM
Where: Movimiento, 450 Harrison Ave, # 61, Boston, MA 02118
How: Official Website
What/Why: "Through the appropriation of images from advertising, playing cards, textbooks, newspapers and snap shots, Jamie Murphy Hlynsky's work asks the question, "What defines achievement for woman within our culture?" Is it a successful career, marriage, children, fame, youth, beauty, or power? Her paintings in this series imbed these collage pieces within layers of paint, which are scratched into, scrapped, ripped and then painted and glazed over. The effect is a patina, which reflects the direct touch of the hand and suggests the aging of images and ideas over time. Along with a series of paintings on canvas, she has also created a series of collages that reference the quilt format. Although these quilts are non-functional, they pay homage to an art form long used by woman as a vehicle for artistic expression and story telling. "
—————————
Frederico Uribe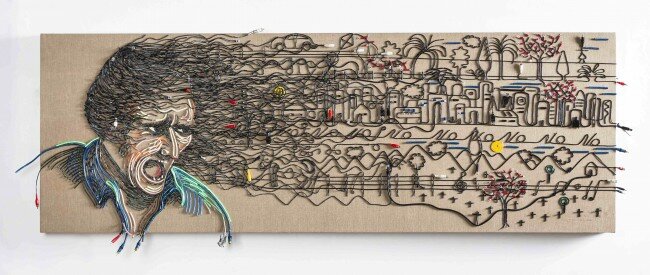 (Connected)
When: On view through June 29, 2014
Where: Adelson Gallery, 520 Harrison Ave, Boston, MA 02118
How: Official Website
What/Why: "Federico Uribe (b. 1962) grew up in Bogota, Colombia. After graduating from the University of Los Andes in Bogota in 1988, Federico continued his study of academic painting in New York under Luis Camnitzer. He traveled to work and study in Cuba, Mexico, Russia, England, and landed in Miami, Florida in 2000 where he lives today. After years of struggling to be a painter, Federico realized that his calling was not to draw or paint on canvas, but instead to mold inanimate objects into vibrant images.
Uribe's shift into new media allowed him to grow into a new subject matter. He stopped rendering the dark imagery that reflected the angst of his youth in Columbia, and turned his attention to the beauty of life. "Celebrating life is better than complaining about it," says Federico. The potential narratives or supposed meaning seen in his work are not meant to promote any particular ideology; rather, the artist wants to share the imagery of his experience with his viewers. He says that all he wishes to achieve is a smile from those who view his work."
—————————
Somerville Open Studios
(artist Molly Segal will be at 11 Miller Street this weekend)
When: Saturday + Sunday, May 3 + 4, Noon-6 pm
Where: Somerville, MA | List of locations here.
How: Official Website
What/Why: "Over 400 artists in all media across Somerville. Take a free trolley between studios, and use our mapbooks or mobile app to get around."
—————————
City Heart's Annual Art Show and Sale

 (Frank Brescia, Sky Wall)
When: Saturday, May 3 11:00AM-4:00PM
Where: The Shops at Prudential Center, Boylston Plaza, 800 Boylston St., Boston, MA, 02199,
How: Official Website
What/Why: "City Heart's annual art show and sale features over 70 homeless and low-income artists from local shelters and art therapy programs. Come support the artists and celebrate their beautiful, original artwork. City Heart's 2014 show will take place on Saturday, May 3rd, 11am-4pm in the Huntington Arcade of the Prudential Center."
—————————
Elizabeth Atterbury

When: On view 3 May – 6 June, 2014
Opening Reception: Saturday May 3rd, 2014
Where: kijidome, 59 Wareham Street, Unit 1A, Boston, MA 02118
How: Official Website
What/Why: "Elizabeth Atterbury's work of the last two years largely consists of small-scale pictures of impermanent constructions and two-dimensional compositions arranged and photographed in the studio. This work builds upon a continued interest in display and its visual structures, along with a more recent absorption in abstraction within painting and sculpture. Her fascination with the autonomy of the artifact – objects disassociated from their original function and context – has extended her practice into the realm of sculptural objects. Whether they are double-sided reliefs or small totems, these enigmatic objects are created using the same distillation process as her photographs. Atterbury's approach in creating the black and white photographs of still lifes and interiors relate them to the color photographs and sculptures. These interior scenes, photographed in a private residence in Maine, show Atterbury's treatment of the interior of the house as if it were a museum, charging the daily environment of a home with the stillness and detachment of preserved objects.  By compressing a diverse array of visual signs, forms, and histories into a singular object, the works transform the idiosyncrasies of subjective taste and experience into icons."
——————————
Brenda Atwood Pinardi: A Retrospective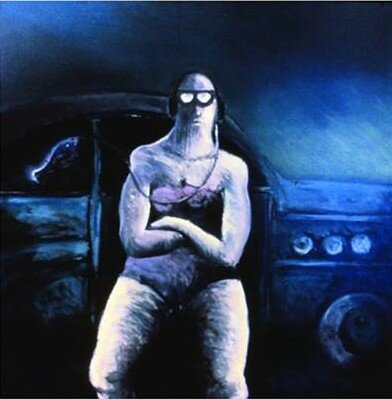 When: On view through June 01, 2014
Opening Reception: Sunday May 4, 2014 5:00-7:00PM
Where: Uforge Gallery, 767 Centre Street, Jamaica Plain, MA 02130
How: Official Website
What/Why: "Remembering Pinardi, photographer and colleague Arno Minkkinen says, "Watching Brenda teach, as she moved from one student to the next at their easels, like a harbor master checking in on the boats getting ready to set sail, always rethinking and refining until that magic moment arrives when it's time to lift the sail… it's how I always imagined Brenda handled the creation of her own work, and why they say the best teachers are the best painters."
——————————
Ryan Arthurs: Degrees of Freedom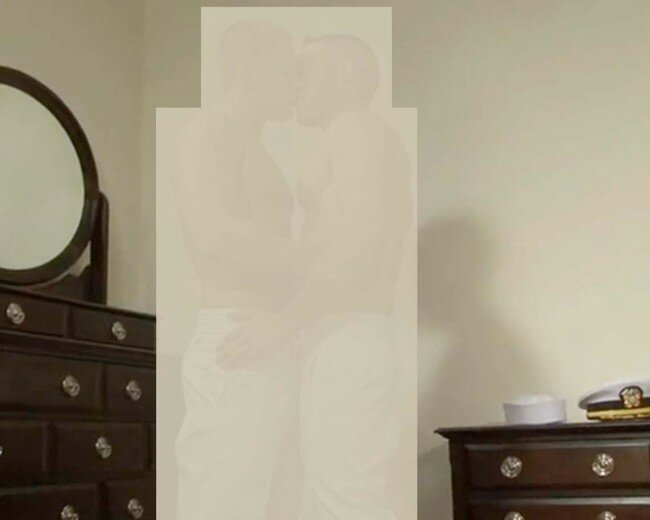 When: On view through June 01, 2014
Where: Aviary Gallery, 48 South Street Jamaica Plain MA 02130
How: Official Website
What/Why: "Degrees of Freedom is comprised of portraits of men, largely off-duty military servicemen, that have been colorfully silk screened, obscuring and highlighting the figures. Whereas earlier work used the natural world to explore themes of strength and toughness, Arthurs' current work uses vintage military snapshots to explore bonds of friendship, playfulness and vulnerability. The work is part of a larger series called, R&R (Rest & Relaxation), that explores how men in the military spent their free time while not fighting on the front lines, the time away from their military obligations. Whether it's a group of men hanging out, drinking, playing cards, paddling a canoe, jumping through the waves, Arthurs is interested  in how recreation served as an escape from military service. He sees these images as a point of departure from reality into fantasy. The polygonal shapes that are silk screened over the photographs serve to call attention to the figure and the relationships between these men, highlighting the tension and desire, between subjects as well as with the viewer. "
——————————
Say hi:
EMAIL | TWITTER | FACEBOOK | INSTAGRAM | PINTEREST
Sometimes I sit at my desk and feel the life draining from my body, when all of a sudden Daft Punk's Get Lucky drifts through my window. Keytar Bear is nearby and all is right with the world..
Unfortunately, some idiot decided to throw a Snapple bottle at him, damaging his keytar, and then punched him in the face, breaking his nose. What is wrong with people.
There is currently an indiegogo fundraiser going on to show support and help pay for his medical bills/keytar repair, along with a fundraising event next Thursday at the Middle East.
Let's help, OK? Life is grey without him. ♥