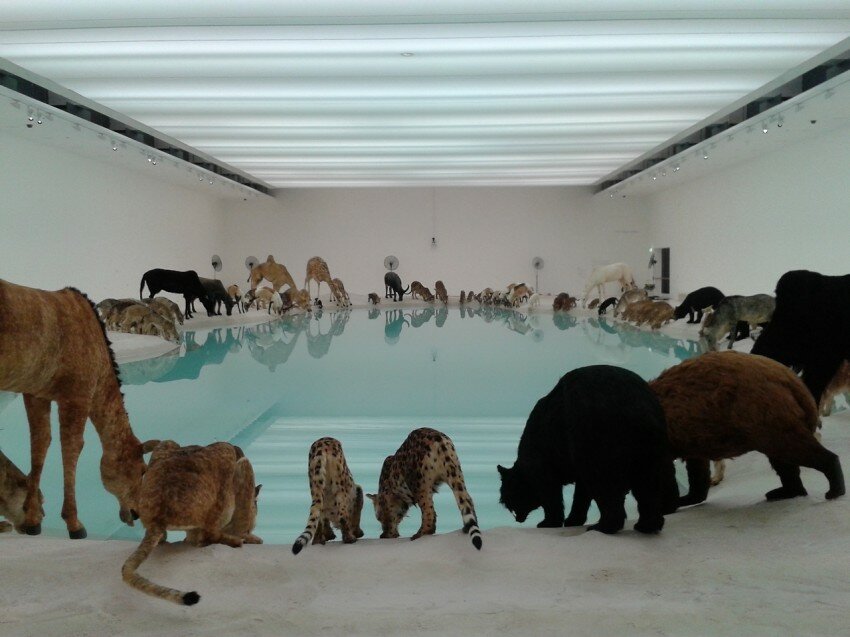 from the ruins of the real x touched x familiar utopias x études
———————–
Études by Kenji Nakayama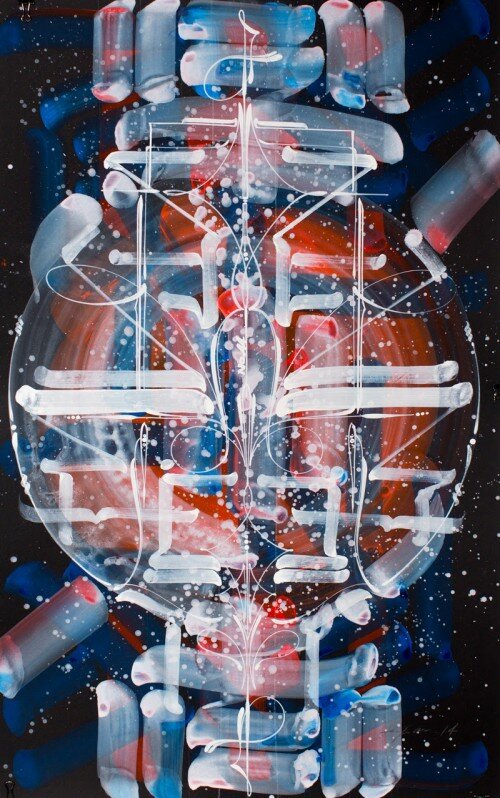 When: On view through May 18, 2014
Opening Reception: Friday April 18, 7:00-9:00PM
Where: Fourth Wall Project, 132 Brookline Ave, Boston, MA 02215
How: Official Website
What/Why: "Études", the first major Boston solo exhibition of Kenji Nakayama, Opens April 18, 2014
Fourth Wall Project is pleased to announce the first major Boston solo exhibition of artist Kenji Nakayama. Opening Friday, April 18, 2014 with a public reception from 7 to 9pm, "Études" marks a major departure in Nakayama's oeuvre and debuts new bodies of work that are abstract and entirely focused on line, color, and texture. The exhibition is curated by Kristen Wawruck and will be on view through May 18, 2014.
The opening reception is RSVP/ 21+ only."
———————-
Carla Fernández: The Barefoot Designer: A Passion for Radical Design and Community

When: On view through September 01, 2014
Where: Isabella Stewart Gardner Museum, 280 The Fenway, Boston MA, 02115
How: Official Website
What/Why: "Carla Fernández: The Barefoot Designer: A Passion for Radical Design and Community will explore the traditions and techniques of indigenous Mexican artisans and how they can be applied to modern fashion and styles.
Carla Fernández has gained international recognition for her extraordinary approach to documenting and preserving the rich textile heritage of Mexico's indigenous communities by transforming it into beautiful contemporary clothing, and proving tradition is anything but static.
This first-ever fashion exhibition at the Gardner Museum explores the development of a new language in visual design that Fernández has built over two decades. She uses a method called "the Square Root" based on the Mexican tradition of making clothing from squares and rectangles. This process emphasizes forms of fabric and delicate, thoughtful construction based on whole fabric, as opposed to cutting in curves and molding to the body.
The Barefoot Designer is multi-faceted exhibition consisting of garments, textiles, drawings, photographs, performance, video, workshops and source materials demonstrating Fernández's multi-layered design process. A key component of that process is her design workshop Taller Flora, a mobile laboratory that collaborates with Mexico's indigenous communities, a sustainable business model based on close collaboration with and recognition of local knowledge and talent. During her career, Fernández has worked with many indigenous communities throughout Mexico. The exhibition will highlight the styles and techniques of five states: Chiapas, Yucatan, Campeche, the State of Mexico and Mexico City."
———————-
Number 7

When: On view Monday April 21-Friday, April 25
 Reception: Wednesday, April 23, 5-8PM
Where: 301 Gallery, 301 Cabot Street, Beverly, MA 01915
How: Official Website
What/Why: "Montserrat College of Art Senior Thesis exhibition at the 301 Gallery
Michelle Behre, Michael Concepcion Velez, Massiel Grullón, Mirek Kutnik
Henry Long, Melissa Miranda, Melissa Tremblay 
Come join us for great art, conversation, and refreshments on Wednesday, April 23, 5-8PM for our senior thesis exhibition at the 301 gallery! "
———————-
United Icons of America

When: Friday April 18, 6:30-9:30PM
Where: Sloane Merrill Gallery, 75 Charles Street, Boston, MA 02114
How: Official Website
What/Why: "An exhibit featuring the portraits of Parisian artist Aurelie Galois "
———————-
Painting Intricacies

When: On view through May 4, 2014
Opening Reception: Friday April 18, 5:30pm-8:00pm
Where: Nave Gallery Annex, 53 Chester St., Somerville, MA 02144
How: Official Website
What/Why: "Painting Intricacies explores the visual language of detailed, meticulous painting. A painting can be masterful or abundant in ways that are expected or unexpected—through the details of the brush work, the details of the mark-making, or the details narrated within the painting."
———————-
Awesomeblahj

When: On view through Tuesday April 22, 2014
Opening Reception: Friday April 18, 2014 6:00-9:00PM
Where: Piano Craft Guild, 791 Tremont Street, Boston, MA 02118
How: Official Website
What/Why: "AWESOMEBLAHJ is an assembly of 12 installation artists, Tina Chakarian, Matan Golan, Anya Klepacki, Sibel Levi, Christopher Lineberry, Ryan McMahon, Christian Meade, Callie Simpson, Matthew Shropshire, Gianna Stewart, Rebecca Williams, and Sena Wataya, as a group exhibition in the newly renovated gallery exhibition space, below the Piano Craft Guild. AWESOMEBLAHJ speaks of multiple narratives, acknowledging the space's former life as a factory which once assembled pianos, while responding to architecture through broader contemporary art practices that harken back to the art historical "assemblage." Additionally, 
AWESOMEBLAHJ addresses the act of assembling people, both artists (the group show itself is social sculpture) and public, as well as the assembly of materials and media prevalent in the featured work. A re­constitution of structure through spatial alteration, AWESOMEBLAHJ cohesively layers process and possibility."
———————-
MFA Painting & Sculpture Thesis Exhibitions

When: On view through April 27th, 2014
Where: 808 Gallery at BU, 808 Commonwealth Avenue, Boston, MA 02215
How: Official Website 
———————-
Public Space? Lost and Found Symposium

When: symposium-Friday, April 18: 2 – 7 pm | Saturday, April 19: 10 am­ – 7:30 pm | exhibition-April 18 – October 30, 2014
Opening Reception: Friday April 18, 7 pm
Where: the media lab complex, e14-633, 6th Floor, 75 Amherst Street, Cambridge, MA
How: Official Website
What/Why: "The MIT Program in Art, Culture and Technology (ACT) and the MIT Center for Art, Science and Technology (CAST) present Public Space? Lost & Found, a two-day symposium and accompanying exhibition to celebrate the living legacy of artist and educator Antoni Muntadas and collectively redefine ideas of public space and its multiple functions. Convening scholars, artists, architects, and planners from MIT and beyond, the symposium will engage contemporary critical discourses and practices on public space. "
———————-
From the Ruins of the Real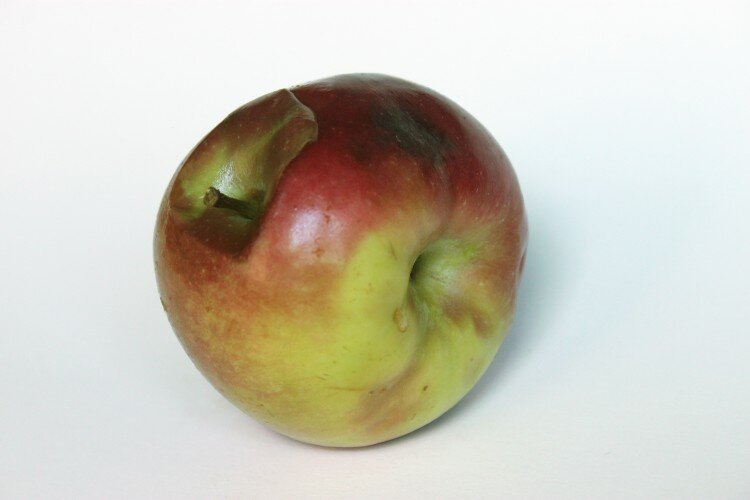 When: On view through April 20, 2014
Where: Howard Art Project, 1486 Dorchester Ave, Dorchester, MA
How: Official Website 
What/Why: "From the Ruins of the Real presents five artists that form new worlds within the shards of the old. These artists find fertile ground in examining and dissecting familiar utopias, cavorting in the ashes of failed perfection. A range of utopias are presented, from the American dream to deeply personal desires. Remnants of the real world are combined, remixed, and processed with bits of idealized non-sites, resulting in work that is uncomfortably familiar and enticingly abstract."
———————-
The Garden and Beyond: New Paintings by Nan Hass Feldman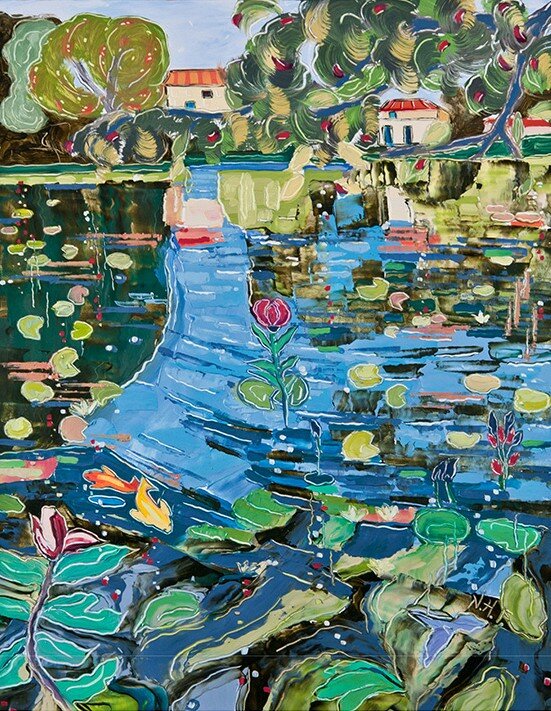 When: On view through May 4, 2014
Where: Fountain Street Fine Art, 59 Fountain Street, Framingham, MA
How: Official Website
What/Why: "Inspiration for these new paintings comes from the artist's recent experiences on the Greek island of Skopelos and in the jungle area of Boca de Tomatlan, Mexico. Nan Hass Feldman's paintings evoke a child-like joy, and yet a more sophisticated appreciation of the possibilities of seeing a subject endlessly – through vibrant color, pattern, texture, and imagination. "
———————-
Big Dig Nostalgia

(Don Eyles)
When: On view through 29 2014
Where: Gallery 14, 249 A Street, Fort Point, Boston, MA 02210
How: Official Website
What/Why: "In addition to the growing restaurant scene in Fort Point, there are new galleries appearing in this thriving artists' community.  The latest is Gallery 14 at the 249 A Street Artists' Cooperative. For the month of April, Gallery 14 features works inspired by the Big Dig.
"It has been ten years since the Big Dig departed from Fort Point, and some of us look back with nostalgia to the time when Fort Point was still 'owned' by the artists and we were stimulated every day by the muscular art of civil engineering as it took place around us." Says Don Eyles, artist and curator of this show.
The 249 A Street Artists cooperative was literally  "touched" by the Big Dig. The building was the closest residential abutting building to go through the Central Artery Tunnel Project, with the tunnel foundation just 10 feet from its foundation. Construction took place on all four sides, over a period of many years.
The show features photography, painting, drawing and installation.
Artists: Rebecca Leviss Dwyer, Don Eyles, Anton Grassl, Dan Osterman, Lenore Tennenblatt, Nan Tull, George Vasquez, Valda Zalkalns"
———————-
Say hi:
EMAIL | TWITTER | FACEBOOK | INSTAGRAM | PINTEREST
Is it safe to come out now?
I just remembered we have a 3 day weekend. If I was even remotely awake I would be Snoopy dancing right now.
I hope you have an amazing weekend/Easter/Patriot's Day/Marathon Monday/Dyngus Day. Stay sweet. ♥