This week the New Art Center in Newton is kicking off their latest educational workshop series, Art Encounters.
"Art Encounters with the New Art Center is a series of talks, guided tours of museums & galleries and art making/viewing workshops. Explore the art scene in Boston and beyond with our esteemed faculty of practicing artists and learn more about contemporary art. No art making or viewing experience required."
And in honor of the launch, the NAC is offering FLUX. readers FREE admission to one of their two talks this week!
——————–
Contemporary Art Experiences with Brent Ridge 

When: Wednesday, April 23, 7:00-9:00pm
What/Why: "Do you want to be connected with the contemporary art scene of Greater Boston? Would you like to find inspiration in the great exhibitions in museums, galleries and institutions? Join us for this series of art encounters, cultural dialogue and art discoveries"
Register for the Series | Learn more about Brent
————
Art in America in the 1970s with John Murray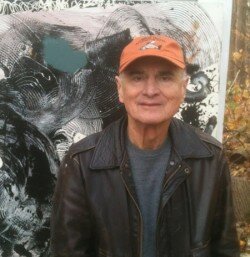 When: Thursday, April 24, 7:00-9:00pm
What/Why: "Are you an art adventurer? Join us for this exciting program that will provide you with knowledge and insight about contemporary art. John Murray will lead a three class, introductory series on contemporary art culminating in a group visit to the Whitney Biennial in New York City."
Register for the Series | Learn more about John
———
Download your VIP Coupon here!
So be sure to check out one (or both) of their talks this week and take a gander at the NAC's schedule of future offerings. There is bound to be something up your alley.
Enjoy! ♥