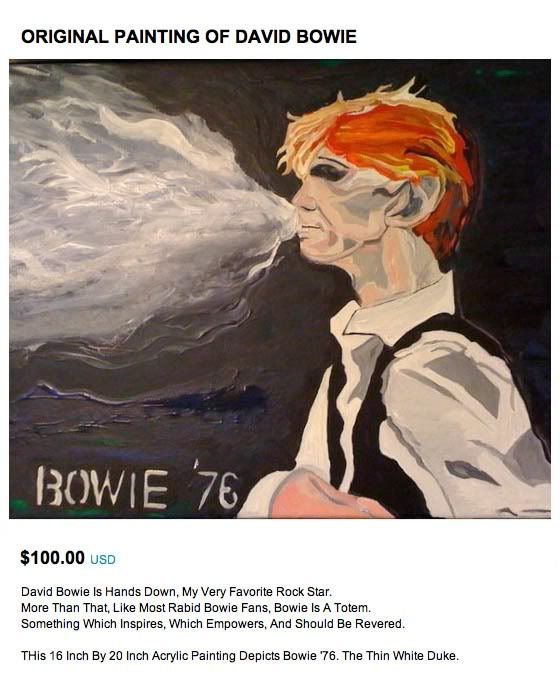 "I've never seen Bowie in concert, but I hear the part where he wears Spock ears and shoots milk out of his nose is electrifying."-Regretsy
Sometimes Web Finds fall into place, and this week there happened to be many an Etsy shop queued up to share, so why not dedicate a post to some sellers who bring me great joy.  Of course you can see sellers who bring me great sadness over at regretsy .
————-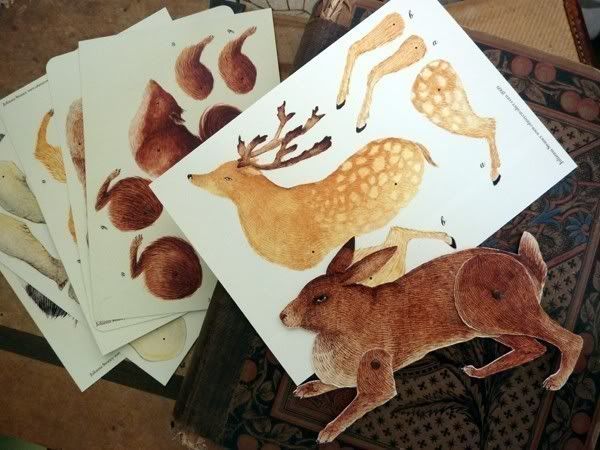 Have loved Julianna's whimsy work for some time and recently purchased the Mechanical Animals paper doll series for a friend's birthday.  I should also note, after a shipping mess up(post office's fault), the gracious seller offered to send another set.  Amazing.  Awesome shop+awesome business practices= ♥  
————————————-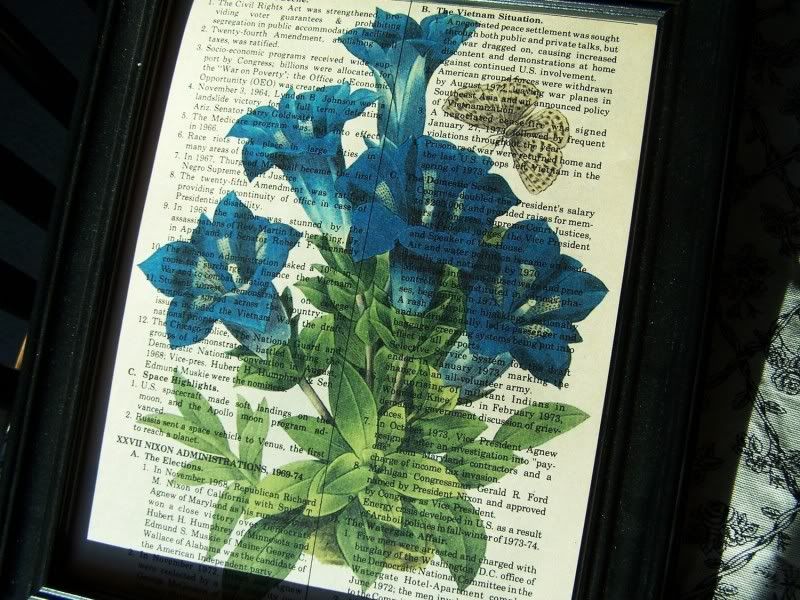 Simple and affordable prints(most less than 10!) on vintage pages. Pick a few that resonate with you, frame 'em up, give as gifts, you're welcome.
Aside: I wish she didn't write in CAPS, it makes me feel like I'm on craigslist looking at shitty rentals or buying a car without an engine. SUNDAYSUNDAYSUNDAY
——————————————————————-
Sarah McNeil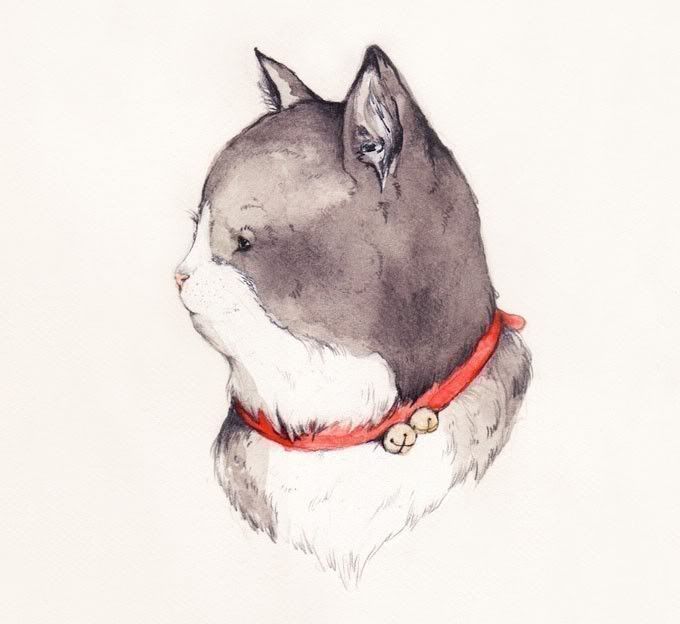 Cute(honestly the most appropriate word) shop of prints, customized pet portraits, and her "Statistical Analysis of Things That Happen But Don't Matter and Everything Else". 
———————————————————
Studiokmo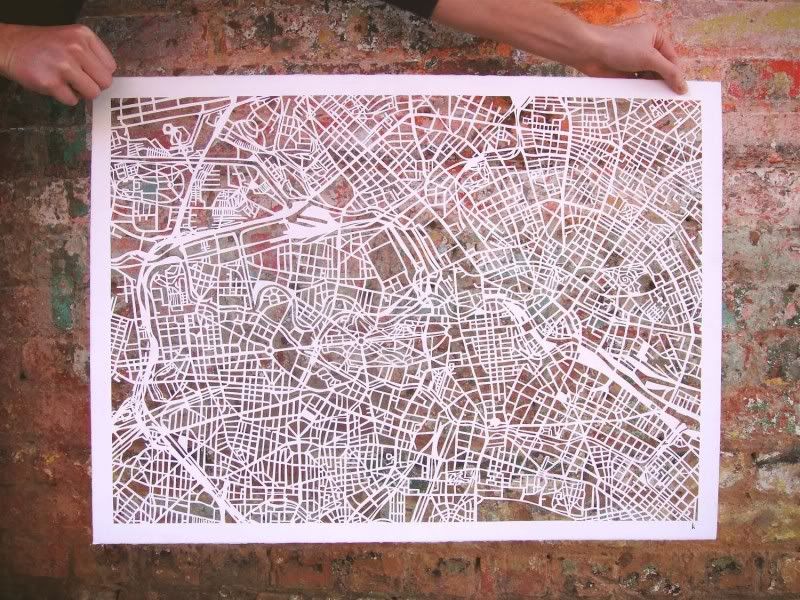 (Berlin MapCut)
"Her art simplifies the classic map image into the modern map, without text, without clutter, only with intricate hand cuts or repetitive black ink lines. both processes are simple in style but tedious in execution. her art resonates her love for the city, traveling, and the beauty found in everyday objects."  
 Studiokmo offers amazing hand cut maps for $$$, but also offers up totally $ prints of your favorite city.   
———————————————————————
Chickprint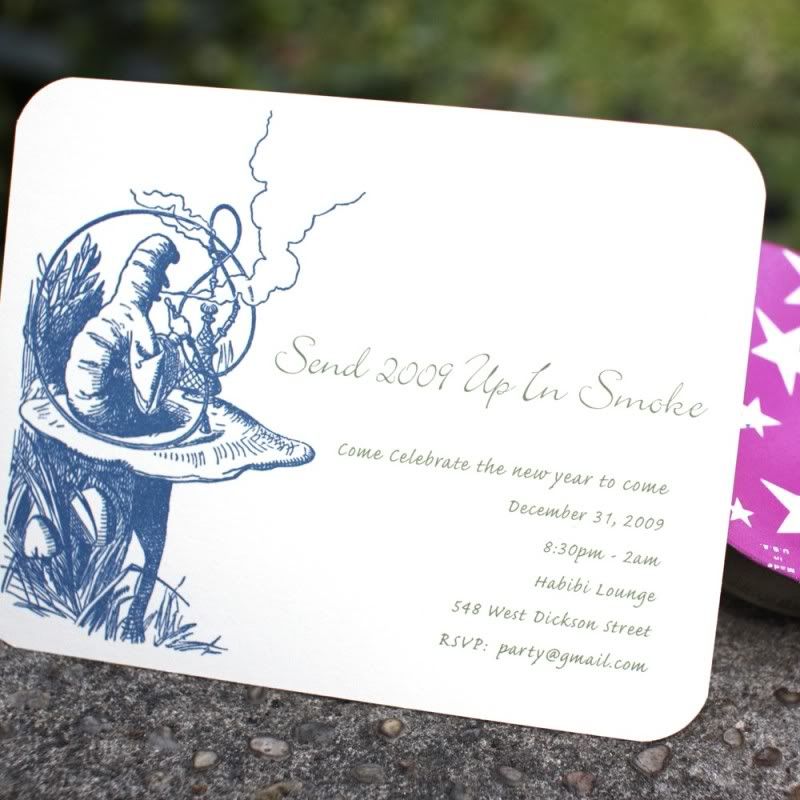 When FLUX. was still a wee babe, I was on the hunt for business cards and after seeing a feature on Etsy's main page, I fell in love with Chickprint's style.  I'm a sucker for rounded edges and etch-like designs, and while I didn't end up getting cards, I definitely have her in mind if I ever needed custom invitations….for one of the many formal soirees I hold….Four Loko Party?Funerary invite?
————————————————-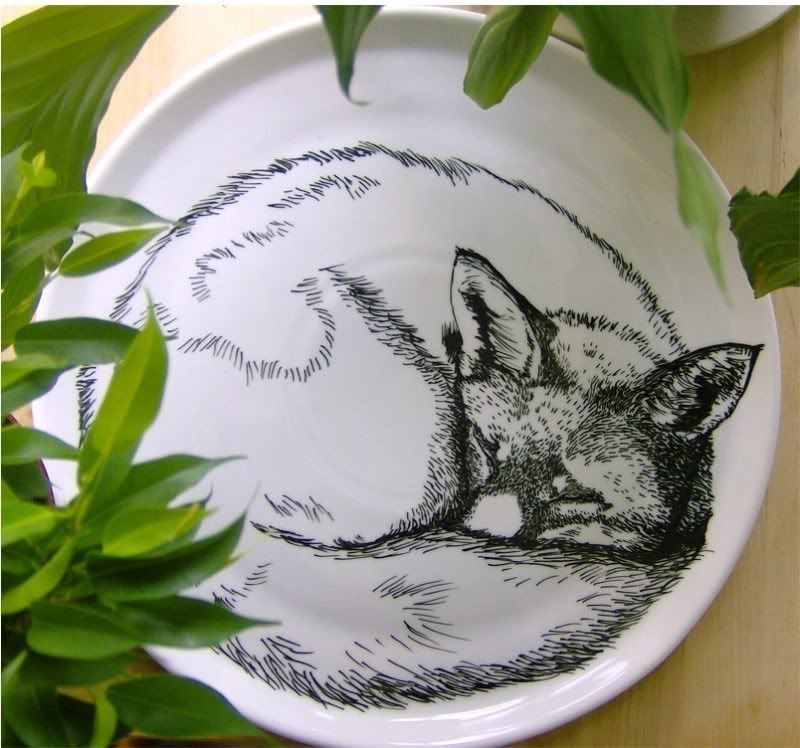 "I am an illustrator working in London. One of the main contexts of my recent work is the idea that big scary animals can still express themselves and still like to eat cakes off plates! I often use stereotypes of animals, but aim to make them original and a bit quirky. If you'd like to commission drawings or prints, please email me with details."
If I treated things well, I would definitely pick up a few of his dinnerware items or the always in vogue owl with pants teapot.
—————————————————-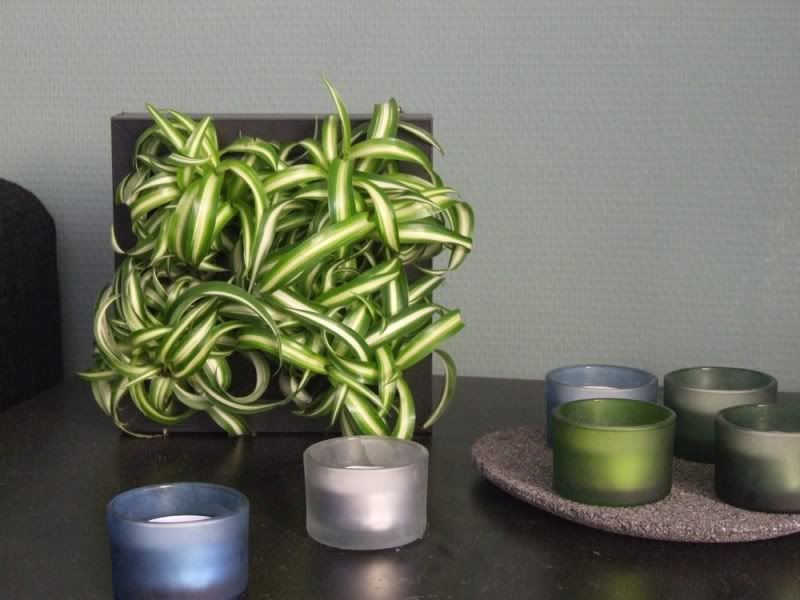 "I'm a 26-year old architect from The Netherlands and have been completely fascinated by the GreenWalls of Patrick Blanc that are starting to show up all around the world. Half a year ago, I built my own GreenWall in my living room. I'm still figuring out what type of plants I could use best, how much water and light is needed, but it keeps me busy :)"
 Was recently sent a link to this store and think growing your own green wall is a creative gift idea! The kits come in different sizes, and think its nice especially for people who live in cities to get as much green in their space as possible.  Caveat:Don't buy one for your irresponsible friend because there is nothing tackier than a decrepit fern wall-hanging, my word!
——————————————————-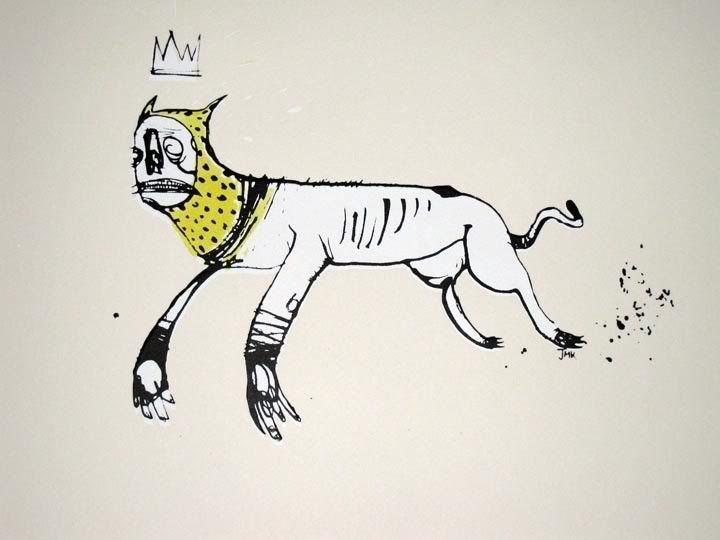 "Luxville is a tiny basement studio in Somerville,Massachusetts.I run it with invaluable help from my compatriots who are four friends with alliances forged in the underbelly of the Boston art scene."
Joe Keinberger is a local artist whose work I once saw/fell in love with at a Space 242 show. I dropped the artist a line and learned he sells some of his work through Luxville's shop which is where I became the proud owner of the above print. And the rest they say…is history.
—————————————————————————-
(Retro Vintage Japan Hand Painted Wood Meat Markers) 
Lowell, Massachusetts based bric-a-brac shop(and new Twitter pal!)that bills itself as "An Eclectic Mix of Uncommon Objects and Curious Goods"
—————————————————————————-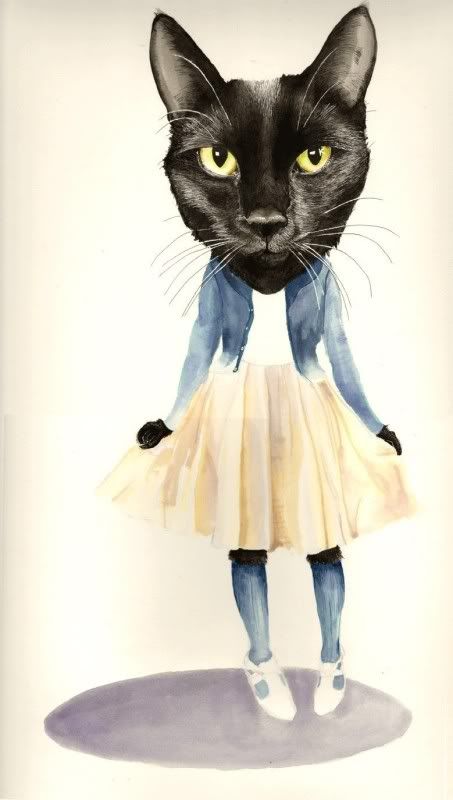 I will do an Etsy post dedicated to local sellers in the future, but for now check out Boston Handmade's site for great information on local artists, artisans, and craftspeople. ♥