the glittering world x floating orb x devil's promenade 
————————————
Bibliophilia

When: On view through October 26th
Where: Nave Gallery Annex, 53 Chester St, Somerville, MA
How: Official Website 
What/Why: "Books mix together sculpture, installation, drawing, and performance. They are an interactive experience that fills up space and engages the body, a physical narrative that you move through over time.
The physical book is disappearing from our world, displaced by e-readers. Though e-readers offer convenience, they do not offer that same intimacy of physical connection. The reader interacts only with the text and not the object. You do not feel the journey as you weigh the pages read compared to pages unread. You are not taken back to that moment years ago, when you spilled coffee on the page or underlined a meaningful passage.
Bibliophilia celebrates and explores the complex medium of books."
——–
DEVIL'S PROMENADE 

When: On view through November 8th
Opening Reception:  Saturday, October 11th  5-8PM
Where:  555 gallery, 555 E 2nd Street, Boston, MA
How: Official Website
What/Why: "The Ozarks is a place you feel. The dark nooks to hide, made in encroaching woods and the banks of rivers, the smell of wet life and decay, a steady insect hum, all create a backdrop for a people with a particular fascination for the mysteries of darkness and light. Here some of the oldest stories of humanity are told—wanderer's lost souls and paths taken towards good or evil—but with a local twist in the tale of a strange orb of light.
Folkloric stories can provide insight on very real issues in a community. This region is marked by isolated poverty, wariness for outsiders, and a struggle between heaven and hell that factors into everyday conversation. Spook Light is known as a floating orb found on a wooded road in a region where the Devil is said to reside. In lieu of a scientific explanation the appearance of Spook Light has come to represent for the people we meet a desire for redemption and the fear of slipping into darkness. It is the sublime experience whose defiance of explanation provides a reprieve from ordinary life while the stories told to explain its origin are firmly rooted in the nuts and bolts of human existence.
Devil's Promenade is a project about our home region that blends folklore and local history with our present day photographs of Ozark people, the land, and interpretive images based on the living mythology of the Light. These photographs are combined with oral accounts, short fiction, and found photographs from the region's past in the three part book series Spook Light Chronicles. Our aim is not to provide documentation or an explanation of the phenomenon, but to suggest a narrative that, in the spirit of the light, is part fixed in this unique region and part afloat in a mysterious, otherworldly realm."
-Antone Dolezal and Lara Shipley"
Also on view..
MÜTTER MUSEUM and THE SPALLANZINI COLLECTION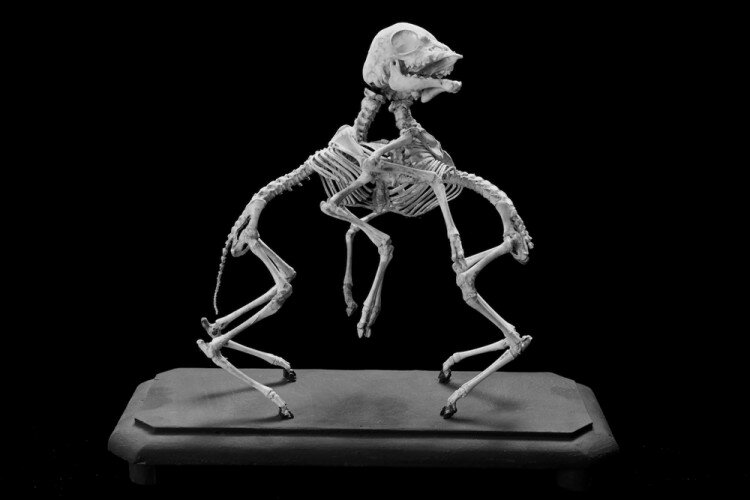 What/Why: "Mütter Museum", photographs by Neal Rantoul, is a brilliantly photographed, small collection of work. In 2004, after hearing an interview with the museum's curator, Gretchen Worden, by Terry Gross from the NPR program Fresh Air, Rantoul called the museum to ask if he could photograph. She said that he could and a few days later he was in Philadelphia and began a new phase in his career.
The Mütter Museum is a forensics study museum specializing in specimens of abnormalities and deformities. America's finest museum of medical history, the Mütter displays its beautifully preserved collections of anatomical specimens, models, and medical instruments in a 19th century "cabinet museum" setting. Restaging the specimens in the museum with lighting and dark background Rantoul's completely unique images have an unsettling quality. 
I worked through friends and contacts in Italy to obtain permission to photograph the "Spallanzani Collection" as it is called, named after the man that had donated the items to the museum. Every overture was rebuffed, every request came back denied until I offered to share with the museum the pictures I would make. As it turned out, they didn't have good photographs of the collection so jumped at the chance to have mine.
Not only was full permission granted, they assigned a curator and an assistant to help the day of the shoot. The only date available to make the pictures was the day after I flew to Bologna from the US. So, jet lagged and dragging, we drove to the museum and set up to take pictures.
-Neal Rantoul"
——–
Nicole Chesney: Mirari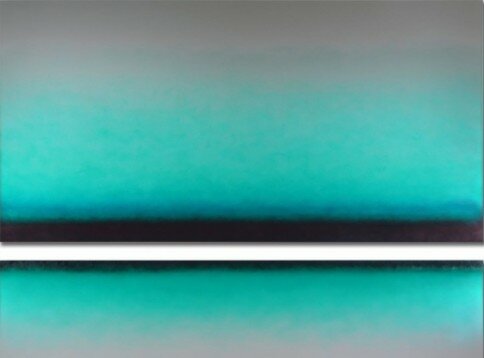 When: October 10 – November 8, 2014
Opening Reception: Friday October 10 from 6 to 8 pm
Where: Gallery NAGA, 67 Newbury Street, Boston MA 02116
How: Official Website
What/Why: "Gallery NAGA is pleased to present our first major solo exhibition of paintings by Nicole Chesney.
Nicole Chesney: Mirari is on exhibition from October 10 to November 8.  A reception for the artist and the public will be held at the gallery on Friday, October 10 from 6 to 8 pm."
——–
The Glittering World : David Curcio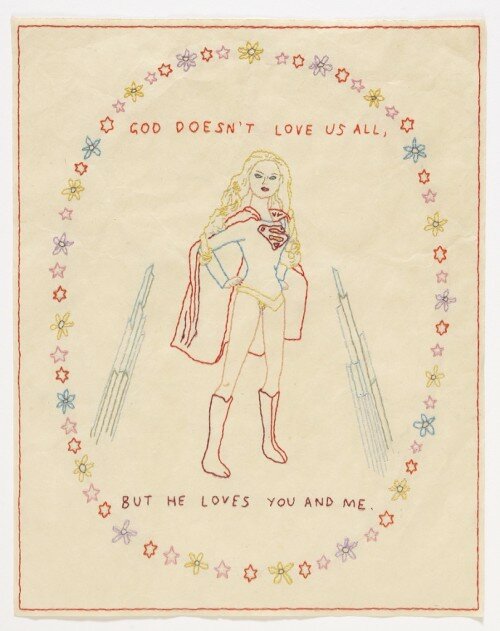 When: On view through October 26th
Opening Reception: October 10th from 6-9pm
Where: Hallway Gallery, 66 South St, Jamaica Plain, MA
How: Official Website
What/Why: "Join us for the opening reception of The Glittering World on Friday, October 10th from 6-9pm. This solo exhibition showcases new work by Boston-based artist David Curcio.
Curcio employs embroidery, drawing and printmaking to create deeply biographical and diaristic work. While his background in printmaking is formal, the embroidery is self-taught. As he becomes assured with the medium, the subject matter grows ever-more personal.
His work has drawn upon themes of moods, melancholia, sexuality and medication. The recent embroideries on Japanese paper are inspired by the novel Herland by Charlotte Perkins Gilman and Paradise Island in the Wonder Woman mythos, both of which depict utopian islands occupied solely by women. In The Glittering World series, Curcio attempts to reconcile images of heroines and villains from popular culture as powerful, vulnerable, sexually objectified, fiercely autonomous, fetishized, and defiantly confrontational."
——–
Conversation Piece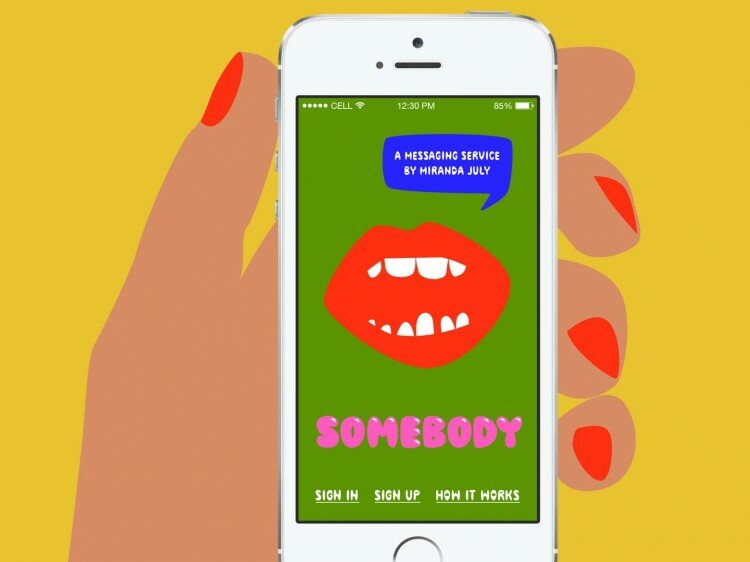 When: October 10, 2014 – March 15, 2015
Where: Museum of Fine Arts, 465 Huntington Ave Boston
How: Official Website
What/Why: "In the 18th century the term "conversation piece" referred to an informal or intimate group portrait staged in an everyday setting. Today, the phrase commonly refers to an object whose distinctiveness inspires curiosity and launches dialogue.  In this exhibition contemporary works invite interaction by serving as platforms for dialogue.
Kicking off on October 15th, Conversation Piece represents a more sustained presence for performance art in a gallery setting at the MFA. Included are works by Sarah Crowner, Pedro Reyes, María José Arjona, Miranda July, Jaime Davidovich and Andrew Witkin, in the form of sculpture, video, installation, two monthly dance performances, round-table discussions, and the first iPhone App to be included on an exhibition checklist at the Museum. Together with these works, visitors become the active subjects of a contemporary "conversation piece."
——–
In the Artist's Studio: Frédéric Sanchez Artist Talk & Reception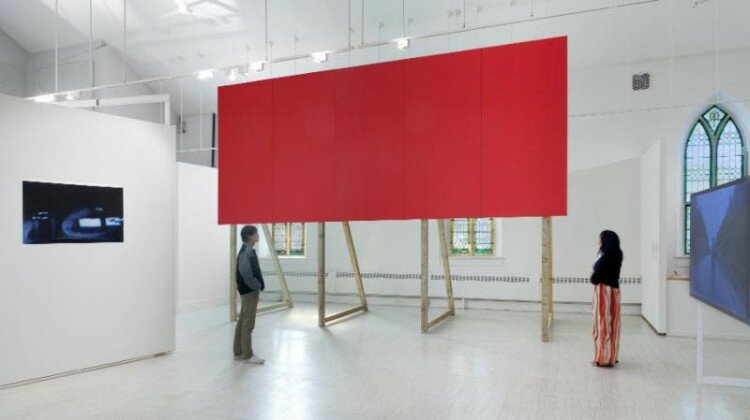 When: Friday October 10th, 6-8:30PM
Where: New Art Center (NAC), 61 Washington Park, Newtonville, MA 02460
How: Official Website
——–
RISD Alumni Fall Art Sale  

When: Saturday, October 11, 2014, 10am-4pm
Where: Rhode Island School of Design, Benefit Street, Providence, RI 02903
How: Official Website
What/Why: "The RISD Alumni Art Sales take place three times a year around May, October, and December. The spring and fall sales take place outdoors on Providence's historic Benefit Street while the December sale takes place in the Rhode Island Convention Center. All artists participating in the sales are RISD alumni or current RISD students selling original work including prints, photographs, apparel, ceramics, glass, textiles, and more!"
——–
BCAMFCAAATC

When: On view through October 18th
Opening Reception: Friday October 10th, 7pm
Where: mobius, 55 Norfolk Street, Cambridge, MA 02139
How: Official Website
What/Why: "Mobius is pleased to announce that we will be hosting the "Boston Contemporary Art Museum For Contemporary Art, Artists, And Their Contemporaries is a contemporary art museum for Boston contemporary art, artists, and their contemporaries."
Featuring over 60 square feet of gallery space, it will be Boston's largest Contemporary Art Museum under 100 square feet."
——–
Forecasted:Eight Artists Explore the Nature of Climate Change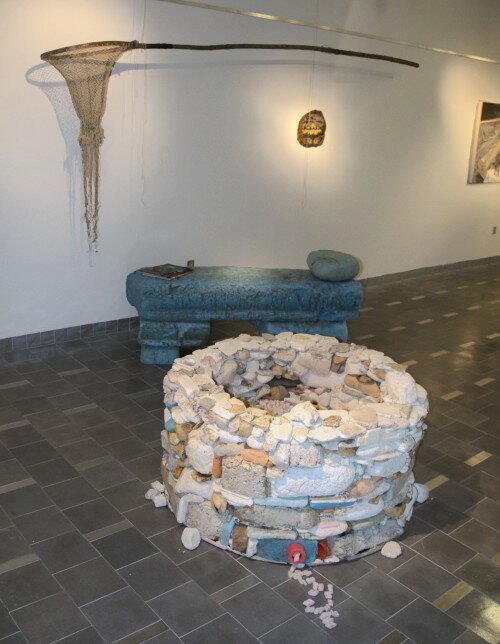 When: On view through December 7th
Where: Northeastern University, Gallery 360, 360 Huntington Ave, Boston, MA
How: Official Website
What/Why: "How do we face the challenges of climate change in our everyday life? As temporary residents on this planet, what is our responsibility to the environment? These are two of the questions confronted by the eight artists in Forecasted, all of whom use physical or representational elements of nature in their work, including found objects washed up on the seashore; slices of trees; machine-made organic objects; artificially decaying sculpture. Their inspiring pieces, made in a variety of genres, examine our beautiful planet in flux, and beckon us to ask: What does the future hold for our rapidly altering landscape?"
—————————–
Say Hi:
EMAIL  | TWITTER | FACEBOOK | INSTAGRAM | PINTEREST
What is up with the universe lately?

My laptop is dead and my office has banned the internet–I'm working on burning my life down fixing both issues, but it may take me a minute.
Let's all just run away and roll in leaf piles full of ticks.
aka have a great weekend and go see art. ♥