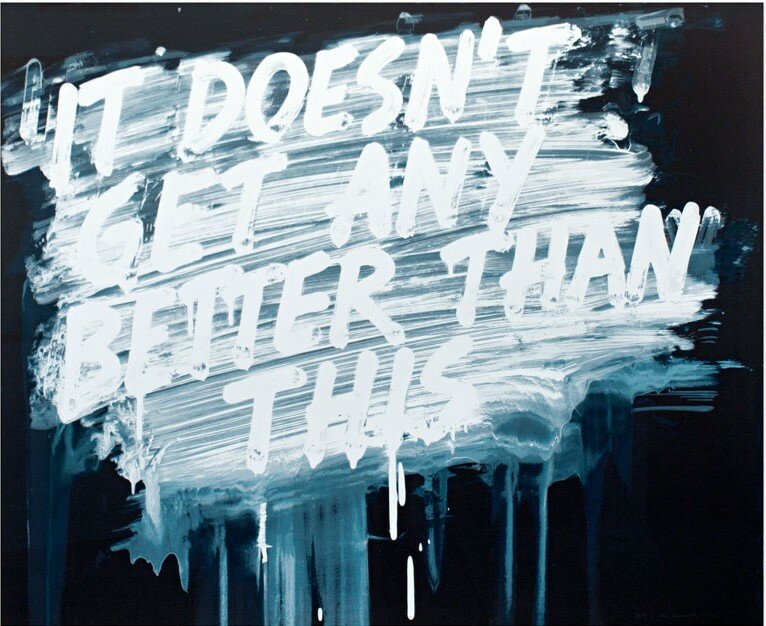 HANS ULRICH OBRIST:
How much control does the artist have in the interpretation of his work?
MEL BOCHNER:
A little bit in the beginning, but eventually you have to give up control of the interpretation of your work. It seems that things only last as long as they can be misused. So it becomes a question of what the degree of misuse is. But it's inevitable, it will be misunderstood once it enters the culture.
HANS ULRICH OBRIST:
So it's to do with misunderstanding?
MEL BOCHNER:
Yes, but it's not necessarily a bad thing. The context something is created evaporates almost immediately. Once that time frame is lost each subsequent interpretation, each subsequent change in historical contradictions transforms the meaning of that work. All interpretations become part of that work. Even the misuse of it becomes part of the work. At that point you have two entities: the entity that you thought you knew when you were making it, and you have the so-called "grown up child." Then the problem becomes what right do you have to interfere in the life of your children after they have grown up and left home? Of course you can protest against the misuse of your work, but you must be aware that your protest becomes part of the work. (via)
————-
I recently finished a piece about Bochner at the Barbara Krakow Gallery (on view through 10/18) for the November/December issue of Art New England so I thought this exchange was appropriate.
Keep an eye out for this piece and a review of out of bounds at the Rockport Art Association in next month's issue!
Happy Wednesday. ♥