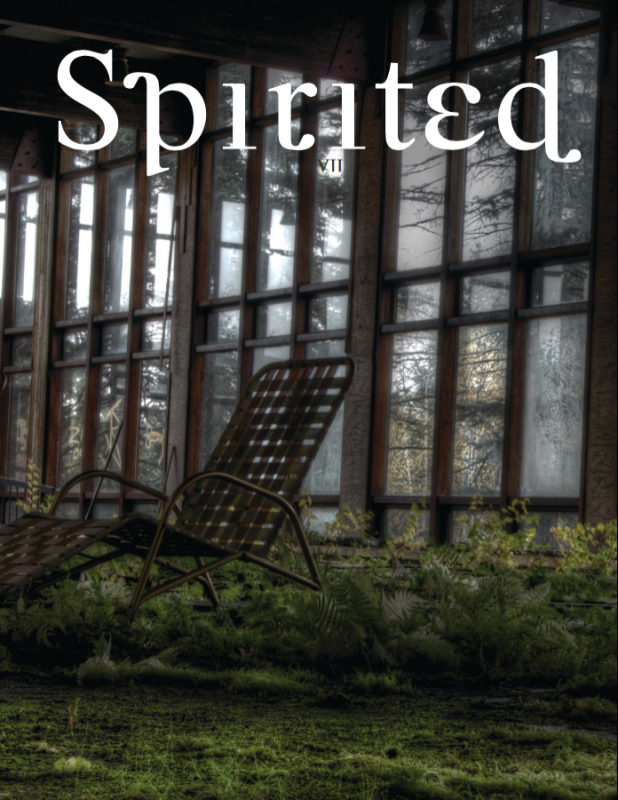 Is this the future you once dreamt of?
For their seventh issue, local Literary and Arts Magazine, Spirited explores the current state of things with their rose-colored glasses safely stowed. Dystopia turns the mirror on ourselves and uncovers the fragility of life in its darkest moments; when we feel weak, lost, and alone. All the while, finding the beauty and insight gained from those moments, "in which every human's strength becomes his weakness, on which his weakness becomes his strength".
Featuring the work of: Nina Mashurova, Leonie Bradbury, Avion Pearce, Young Park, Cassie Pinner, Elizabeth K. Doran, Julia Blank, Avion Pearce, Gabriele Dimola, Brian Roach, Tammy Lamoureux, Sarah Ann Loreth, Anthony Palocci Jr., Alex Gibbs, Katie O'Brien, Nathan Johnson, Celia Rowlson-Hall.
Would you like your very own print version of Dystopia?
All you have to do is tweet @spiritedmag your <140 character fill-in-the-blank thoughts on the following:
"The future is____________. #dystopia"
And on Friday February 15th, 5PM EST Amanda Maciel Antunes, editor-in-chief/creative director at Spirited along with her cat, Frida will read over the responses and select one winner to receive a free print copy of Dystopia, hot off the press.
(I've also heard there are a few digital copies lying around the office for some crafty runner-ups..)
So, what do you say? The future is now!
Learn more about Spirited Magazine here. | Purchase past and present print or digital versions here.
♥