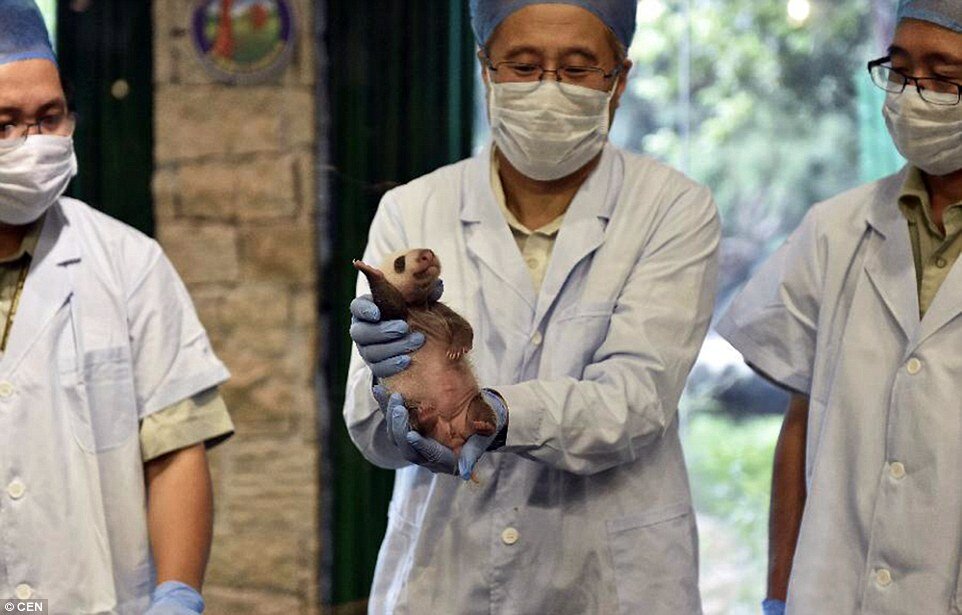 shipwrecked x forlorn incantations x the home and the world
————
Matthew King: Paintings from the 1970's

When: On view through October 10th, 2015
Where: GRIN, 60 Valley St Apt 3, Providence, Rhode Island 02909
How: Official Website
What/Why: "In his upcoming solo-exhibition, Paintings from the 1970's, Matthew King presents a range of shaped-panels heavily masked with weighted geometrics and found iconic imagery. Stemming from a structured internal system, the artist paints dizzying patterns in high-contrast color palettes. Following post-painterly abstraction without fully rejecting expression, King's mark-making, layer-based textures, and utilization of found image allude to the labor of both the artist and his predecessors.
Referencing the minimalist powerhouses of art history with an aesthetic blend of Donald Judd and Frank Stella in his larger paintings-cum-sculptures, King also nods to the collage artists of the era by incorporating appropriated images of American perma-nostalgia; Goodyear, Evil Knievel, and the Great American Road Trip in sequenced smaller works. These pieces, mounted on aluminum panel, incorporate a pop-culture angle reminiscent of the painterly collages of Ray Johnson or Robert Rauschenberg. Painting's from the 1970's alludes to contemporary culture's fetishization of nostalgic American aesthetics, much of which stems from imagery and the experience of that era. 
Alongside this considered visceral nostalgia, King presents aggressive disruption.
The artist carefully selects each magazine page and purposefully strips the "eureka" moment by cleverly cropping the images into an often mundane alternate view. The magazine clippings are engulfed in bold or vibrant color fields, shapes, stripes, and forms. Popping off the common compliment of black or white, a sense of dated youthfulness is introduced through the simplified symbolism in saturated Kodachrome-esque colors, defining the collective visual memory of the time. 
Starting from a basic square, or a triangle, and most often a set of intersecting lines, King offers the viewer a variety of complex perspectives through a comprehensible approach to mark-making. Lakes of Pontchartrain is a life-sized painting constructed with wood panel completely veneered by thick layers of acrylic paint and lacquer. The formed cuts of the innermost and outermost edges combine with the painted surface to appear as two skewed crosses stacked and grooved like beta-age Tetris blocks.
With fully covered surfaces, this new series seeks to eradicate the raw materiality of his previous collection, forcing the artist to develop a new process for his vibrant panels. Completed over the summer of 2015 and steeped in art history , the work in Paintings from the 1970's is both present and past."
————————
Crafts and Sculpture/Installation/New Genres

When: On view September 18, 2015 to October 17, 2015
Opening Reception: Friday, September 18, 7-9PM
Where: New Art Center, 61 Washington Park, Newtonville, MA 02460
How: Official Website
What/Why: " The Massachusetts Cultural Council (MCC) and the New ArtCenter in Newton (NAC) join together to present the MCC Artist Fellows and Finalists in Crafts and Sculpture, Installation & New Genres, from September 18 through October 17, 2015 at NAC, 61 Washington Park, Newton. The exhibition will showcase the MCC's 2015 awardees – a selection of the Commonwealth's most talented artists. This show brings artists from the crafts category together with those in the sculpture, installation and new genres category to blur the lines separating them and to explore the relations between them."
————————
Feminist Fiber Art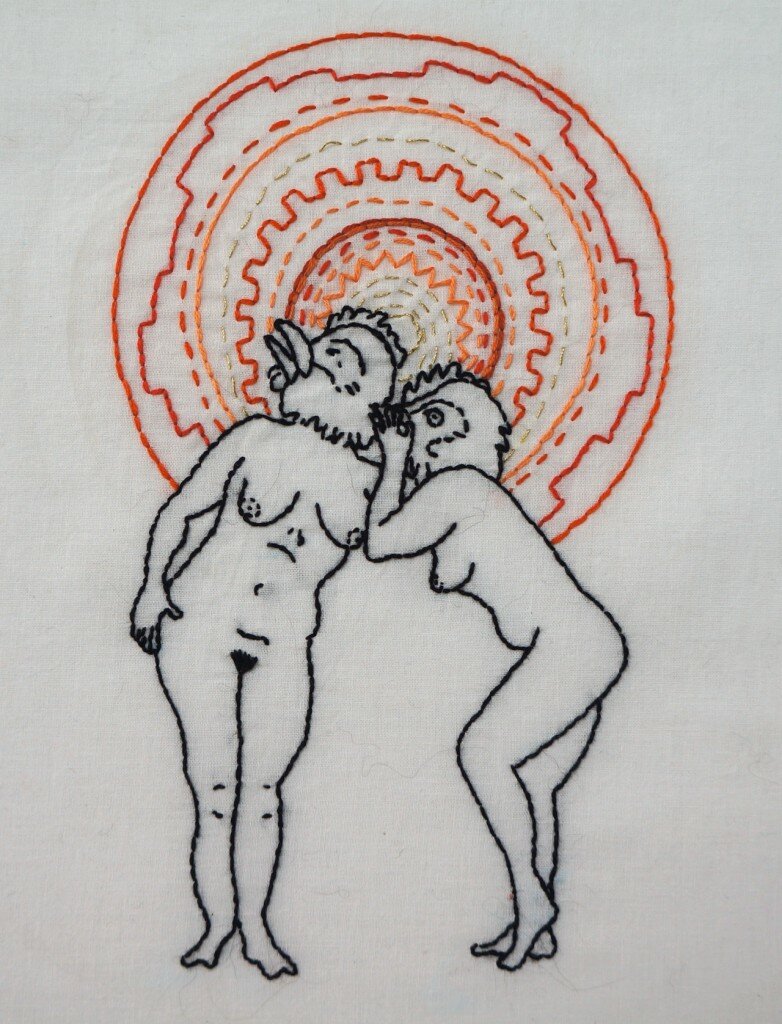 When: September 18 – October 18th, 2015
Opening Reception: Friday September 18th, 6-9PM
Where: Industry Lab, 288 Norfolk St., Cambridge, MA
How: Official Website
What/Why: "Feminist Fiber Art is a traveling, DIY, community art exhibit focusing on women artists and the versatile medium of fiber art. It is an inclusive event, intended to empower minorities and encourage equality through the powerful avenue of creative collaboration. It opened in Somerville, MA in August and will continue travel through Boston until the end of 2015, moving to new cities in 2016. This project is presented by Iris Nectar, an independent curator based in Philadelphia."
————————
Seeing the Elephant

When: September 28—December 5, 2015
Opening Reception: Monday, September 28, 6:00-­8:00PM
Where: Mass Art, The Bakalar & Paine Galleries, 621 Huntington Ave, Boston, MA 02115
What/Why: "The Bakalar & Paine Galleries at Massachusetts College of Art and Design (MassArt) will present two concurrent exhibitions celebrating India through the works of contemporary artists, on view from September 28-December 5, 2015.
Showcasing the works of international contemporary artists documenting and drawing inspiration from India, Seeing the Elephant and Looking In/Looking Out: Contemporary Indian Photography from the Gaur Collection are two complementary exhibitions offering myriad viewpoints and a multi-faceted lens through which to examine and understand one of the world's oldest, most diverse civilizations. The College is also proud to present the world premiere of Looking In/Looking Out: Contemporary Indian Photography from the Gaur Collection, highlighting selected works from the collection of Umesh and Sunanda Gaur, one of the largest repositories of contemporary Indian art in the country"
Artists:  Güler Ates, Michael Bühler­-Rose, Edward Burtynsky, Neha Choksi, Tara Kelton,Karen Knorr, Laura Letinsky, Laura McPhee, Khush Nubian, Fazal Sheikh, Gregory Thielker, Corinne Vionnet
————————
Antoinette Winters: Fabricated Landscapes
When: Thursday September 17, 4-7PM
Where: 1st Floor, Building 4, 144 Moody Street, Waltham, MA
————————
Think Small: A Group Exhibition

When: On view through December 1st, 2015
Where: Panopticon Gallery, 502C Commonwealth Ave, Boston, Massachusetts 02215
How: Official Website
What/Why: "In a world where we are told that "thinking big" is the only way to be successful, we urge you to take a step in and look more closely. Slow down, focus on the slight details you look past every day because you were trying to see the "bigger picture."
There has been a trend in contemporary photography to print big. We want you to know: bigger is not always better."
————————
Topographies: New Work by Mary Hughes

When: On view through Oct. 15, 2015
Where: Grimshaw-Gudewicz Art Gallery, Bristol Community College, 777 Elsbree Street Fall River, MA 02720
How: Official Website
————————
Closing Reception – James Cambronne :: Where what is?

When: Friday September 11th, 6-8PM
Where: Proof Gallery, 516 E 2nd St 2nd Fl, Boston, Massachusetts 02127
How: Official Website
—————————
Tim Wengertsman | Painting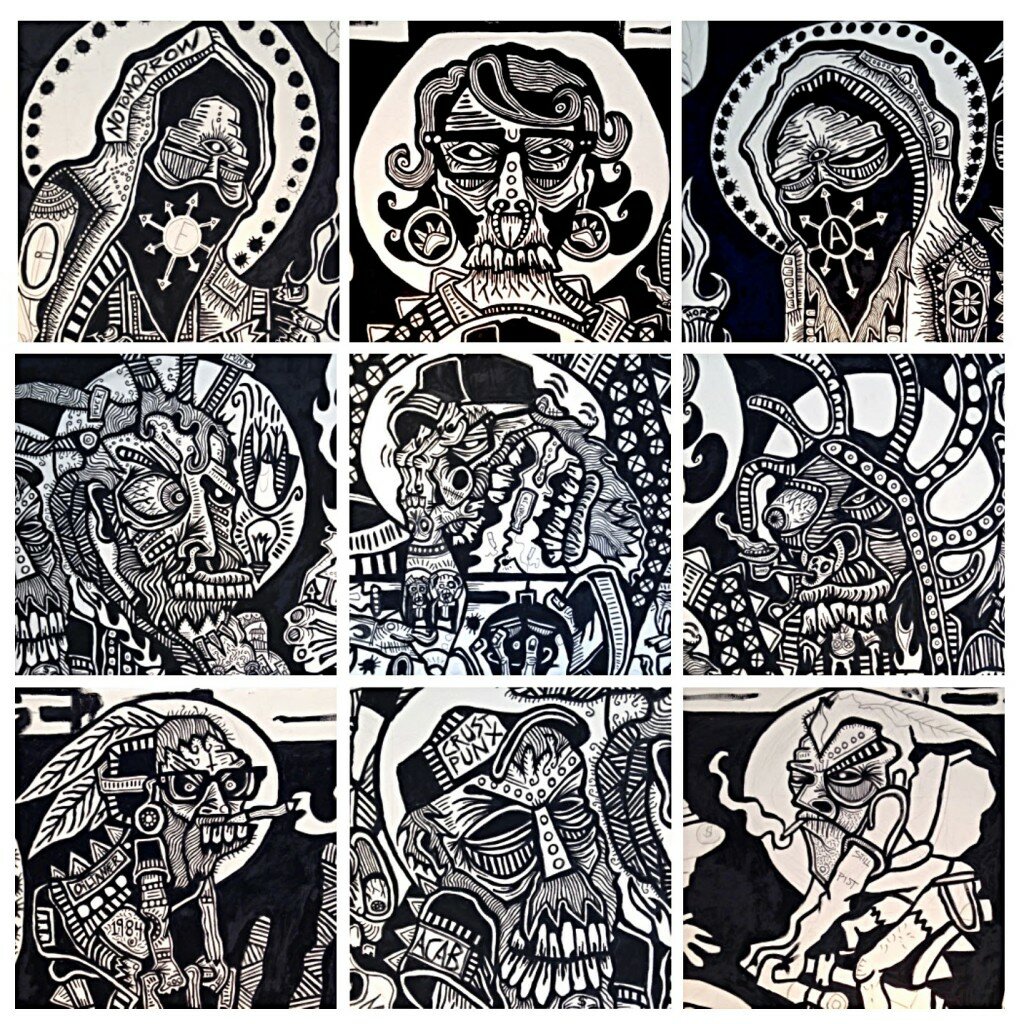 When: On view through September 28, 2015
Opening Reception: Saturday, September 12th 6:00 pm – 8:30 pm
Where: EBK Gallery [small works],218 Pearl St, Hartford, CT
How: Official Website 
What/Why: "During the rest of summer (July to September) Hartford Artist Tim Wengertsman will be creating a 22′ canvas painting, a variation based on his wonderful woodcut piece, "The Last Supper in Hartford"
——-
Laura McPhee | The Home and The World

When:  On view September 9 – October 31, 2015
Opening Reception: Friday September 11, 5:30 – 7:30
Where: Carroll and Sons, 450 Harrison Avenue, Boston, MA, 02118
How: Official Website
—————
Fragments and Short Sentences: Work by Kate Drewniak

When: On view September 12 – October 24
Opening Reception: Saturday September 12, 7 – 9 PM
Where: The Distillery Gallery, 516 E 2nd St, Boston, MA 02127
How: Official Website 
What/Why: "Fragments and Short Sentences explores the mutable nature of memory and the desire to make order of existence. Kate Drewniak combines found materials such as blueprints, discarded books, and fabric remnants to create collages. These pieces act as a tangible record of memory as it relates to decay, accumulation, and preservation."
———————
Entangled States: New Work by Elizabeth Harris 

Opening Reception: Saturday, September 12, 4-6pm
Where: Clark Gallery, 145 Lincoln Road, PO Box 339, Lincoln, Massachusetts 01773
How: Official Website
—————
Between You and Me: Resident Group Show

When: Friday September 18th, 2015
Where: 1486 Dorchester Ave, 02122
How: Official Website
What/Why: "The Dorchester Art Project is pleased to present its inaugural exhibition, Between You and Me: Resident Group Show. Curated from work produced by DAP resident artists, Between You and Me locates the tenuous threads that bind together artists working within communal space.
In the front gallery, photographs consider how individuals relate to their worlds and constructed tableaus explore otherworldly scenes. Paintings of faces fall apart into pixelated squares, mimicking the failure of cellular communication between people, while in other works, intertwined figures emerge from abstraction. In the back gallery, a site-specific installation of sculptures that reference painting recreates the artist's studio within the gallery space. Collages made from phone books and other paper detritus sourced directly from the Dorchester environment are as much about absence of information and individuals as their presence. Across the paintings, sculptures, photographs and drawings, there is a commonality of artists engaged in critical discourse and thinking as the artists interpret their environments and interact with the surrounding communities."
—————
Ethan Murrow Artist talk at ICA Boston with curator Ruth Erickson

When: Thursday, September 17 at 7:00pm
Where: The Institute of Contemporary Art/Boston, 100 Northern Ave, Boston, Massachusetts 02210
How: Official Website
What/Why: "Tickets: FREE with museum admission
Artist Ethan Murrow transformed the ICA's Sandra and Gerald Fineberg Art Wall with a monumental drawing using a familiar writing tool—Sharpie. To celebrate the artist's installation, ICA Assistant Curator Ruth Erickson joins Murrow—Professor of Painting at the School of the Museum of Fine Arts—in an engaging conversation exploring his inspirations and influences."
—————
Reception for John Guthrie: Chapel

When: Wednesday, September 16, 6:00pm – 7:30pm
Where: The Carole Calo Gallery at Stonehill College, 320 Washington St, Easton, Massachusetts 02357
How: Official Website
What/Why: "Join us for a reception to view John's new wall paintings made especially for the Carole Calo Gallery. Hope to see you there!"
—————
Curious Sound Objects

When: September 18 through October 25
Opening Reception: Friday September 18th, 2015 6:00pm – 8:00pm
Where: Boston Cyberarts, 141 Green St, Jamaica Plain, Massachusetts 02130
How: Official Website
What/Why: "Boston Cyberarts is thrilled to present Curious Sound Objects – Selected Works, the latest in a series of art exhibitions of multi-sensory, interactive art objects. After three sold-out events starting in the summer of 2014, this first extended gallery exhibition will be held at Boston Cyberarts Gallery. Opening Friday, September 18th and on view until October 25th, Curious Sound Objects – Selected Works explores the immediate, visceral coming together of artist and viewer through form and sound. The exhibition features nine artworks by a talented and diverse group of artists from New York and Boston.
Artists featured are Ranjit Bhatnagar, Don Blair & Sands Fish, W. Benjamin Bray, Chris Chronopoulos, Eric Gunther, Jeff Lieberman, Thessia Machado, and Jason Tucker & Michael Degen."
—————
Boston Children's Museum Craft Fair

When: Friday, September 18,  2:00pm – 8:00pm
Where: Boston Children's Museum, 308 Congress St, Boston, Massachusetts 02210
How: Official Website
What/Why: "Join us outside on Fort Point Channel for our first ever Craft Fair at Boston Children's Museum!
Support local artists as you find one-of-a-kind items for your family and friends. All of our vendors will hail from the Boston area and will offer a wide range goods created by local crafters.
While you're there, check out Waltham Fields Farm Stand who will be selling fresh, local produce from 4:30-6:30 PM. To top off the evening, we'll be showing a FREE screening of The LEGO Movie, starting at 7:30 PM."
—————–
Opus Affair September

When: Tuesday, September 29 at 6:00pm – 9:00pm
Where: Wink & Nod, 3 Appleton St, Boston, Massachusetts 02116
How: Official Website
What/Why: "We're doing something different this month: partnering with the Greater Boston Theatre Expo—with all the funds we raise going to the Theatre Community Benevolent Fund."
———
Multiple Perspectives

When: September 12th-October 11th, 2015
Opening Reception: Saturday September 12th, 3-6PM
Where: Adelson Gallery, 520 Harrison Ave, Boston, MA 02118
How: Official Website
What/Why: "Adelson Galleries Boston presents an exhibition of photography featuring three artists: Clint Baclawski, Tristan Govignon, and Dan Peterson. Each has a formal education in photography and pursues this medium with a passion. The artists have different aesthetics and goals; however, the common thread among the three is their desire to express an alternate view of reality. Alfred Stieglitz famously said, "In photography there is a reality so subtle that it becomes more real than reality." The pieces on exhibition are proof of technology's capacity to allow artists to capture life in a way that the human eye cannot see. These artists have directed their lens to distort, magnify, or focus on subjects that allow the viewer access to another world."
—————
William Ciccariello: 

Shipwrecked

When: On view September 11th-October 13th
Opening Reception: Friday September 11th, 5-8 pm.
Where: Miller Yezerski Gallery | 460 Harrison Ave. A16. | Boston | MA | 02128
How: Official Website 
What/Why: "We are pleased to announce the opening of William Ciccariello's exhibition, Shipwrecked. This is Bill's second solo exhibition at Miller Yezerski Gallery. The opening reception for her show will be Friday September 11th, 5-8 pm. William Ciccariello's paintings reference the instability and uncertainty of life, through his tentatively poised still life paintings or his densely burdened wooded landscapes. Ciccariello constantly reminds us that at any given moment, life and the reality that we see before us can change forever.
In his newest body of work, we are face to face with the relics and ruins of ships ravaged by the fury of nature. Ciccariello elegantly explores the loss and tradedy through these beautifully depicted people-less paintings of shipwrecks. Painted in grisaille, these works have a historical narrative quality, documents of a tragic event, symbols of life's journey. All of the paintings are labeled with the name of the ship engraved on a brass plaque on the verso, forever a memorial to human lives lost at sea."
———————
Slyly Fractured: Photographs by Nancy Grace Horton

When: On view through October 1st, 2015
Where: The Trustman Art Gallery, Main College Building, Fourth Floor, 300 The Fenway, Boston, MA 02115-5898
How: Official Website 
What/Why: "Nancy Grace Horton's photographs capture constructed moments theatricalizing female gender roles influenced by contemporary American culture. We rarely see the entire figure or the before and after of the implied narrative. Yet, it is a narrative of aggression. The feminine appears unbound from the meekness and sexually submissive larger cultural role traditionally told, to one that hits back at these assumptions. Horton follows in the tradition of artists both male and female that portray woman's sexual dominance – and by extension – actual power.
In Lawn Heels she uses feminized artifacts such as spiked heels that dominate a machine associated with men. Her brightly lit summer scene with a bare leg and foot sporting yellow high heels victoriously laid upon the "back" of a power mower echoes the king's foot on the neck of the enemy battle imagery. Horton's women are out of conventional control. We are voyeuristically peeping at them, but they seem aware of their audience, like Manet's Olympia, whose challenging stare and forthright indication of her status as a sexual worker challenges the typical submissive plotline laid down by men.
The photos are amusing and provocative and draw important attention to the issue of human rights. Although these photos are a slice of Americana, that is portraying suburban white women, they remind us that even in many areas of our own country, women's autonomy is under attack. In places all over the globe, from Texas to Afghanistan women are seeking self-determination. Her image, Independence, strands the viewer at crotch level, looking up at a tattooed woman's torso who is flicking a lighter. Should women have say over their bodies, their minds? Horton makes clear that women don't have to continue in the timeworn path."
———————
Heidi Whitman: Lost Cities
When: On view through Saturday, September 26, 2015
Where: Montserrat Gallery, 23 Essex St., Beverly, MA 01915
How: Official Website 
What/Why: "Montserrat College of Art is pleased to announce Lost Cities, a solo exhibition of mixed-media constructions and drawings by Heidi Whitman. The exhibition focuses on Whitman's exploration of mapping metaphorical states of mind, as well as implied physical places and events. Lost Cities brings together recent paper constructions with more than 50 mental map drawings. Whitman's newest installation, Small World (2015), references the increasing hyper connectivity, urbanization, and migration in the contemporary world."
———————
The Forlorn Incantations by Johnny Adimando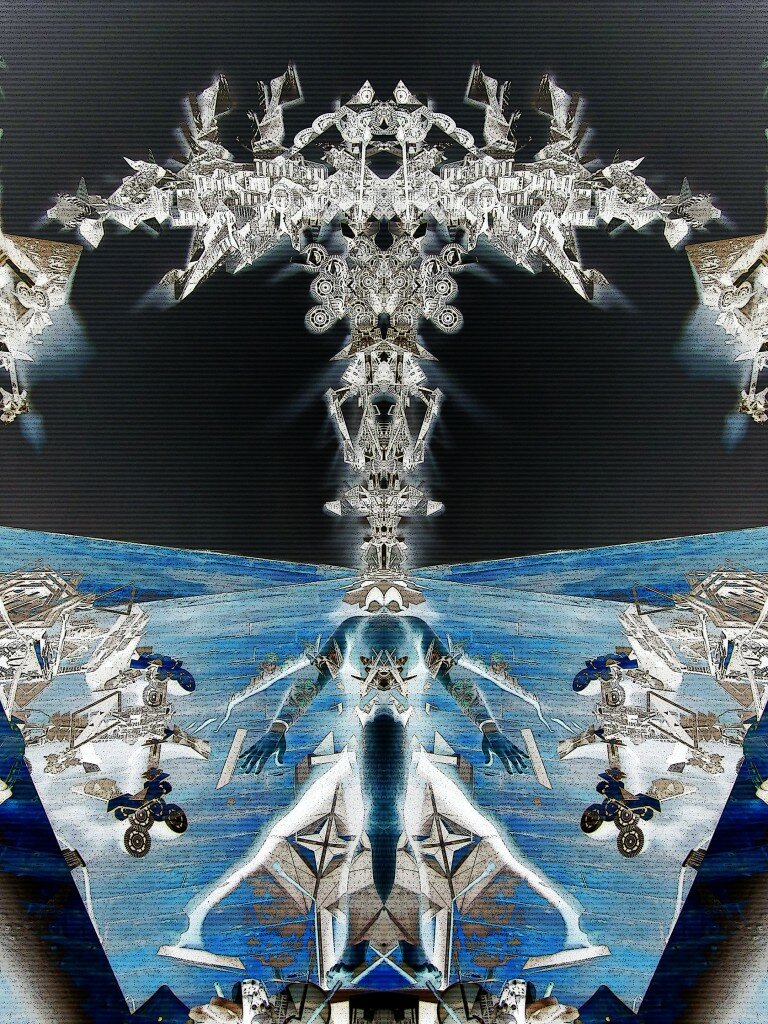 When: On view through Saturday, October 17, 2015
Opening Reception: September 12, from 6PM – 9PM.
Where: Yellow Peril Gallery, 60 Valley Street #5, Providence, RI, 02909
How: Official Website 
What/Why: "The Forlorn Incantations features works showcasing Adimando's struggle from the grasp of both dogma and doubt: psychologically, spiritually and creatively. Through this recent work, Adimando looks to ritual and ritual objects, such as prayers/mantras, amulets/talisman, as well as entering the space of oracle/mystic, in an attempt to better codify and comprehend his placement in the world when the ideals held most dear are laid bare.
The Forlorn Incantations continues to underscore major themes present in Adimando's overall body of work (collection, escapism, protection, surveillance), but the exhibition will focus more specifically on a concept that addresses the blurred line between protection and imprisonment by way of obsessive order and feigned attempts at "perfection."
———————
Ariel Freiberg | Unquenchable Thirst

When: On view through sept. 11th – oct. 23rd
Opening Reception: Friday, Sept. 11th, 6:00pm – 7:30pm
Where:  Boston University, Sherman Gallery, 755 Commonwealth Avenue, 2nd floor, Boston, MA
How: Official Website 
What/Why: "Ariel Freiberg's recent work confronts idealized representations of gendered identities. In her lush and sensuous canvases, Freiberg depicts women's faces that appear to blend into or emerge out of abstractly painted veils. From painted shards or tears emerge fragments of facial expressions-such as a flash of a parted lip or a slice of an alluring glance-that become signifiers of constructed female beauty. Freiberg's paintings hesitate, creating tension between that which is depicted and that what remains unseen."
———————
Don't Look Away!
When: September 12 to 20, 2015
September 11, 7 to 9 pm
911 Anniversary Reflections
with video
September 12, 6 to 9 pm
Opening Reception
with presentations by the artists
September 19, 6 to 9 pm
CRUDE Living: An evening with Jay Critchley
Conceptual Public Artist, Performer, Provocateur … Trickster!
September 20, 12 to 5 pm
Closing Reception
with public dialogue at 3:30 pm
Where: mobius, 55 norfolk st, cambridge, ma 02139
How: Official Website
What/Why: "This exhibit is the outgrowth of a process between artists and environmentalists examining their own systems of thought. Over several months, they have practiced an experimental form of dialogue to address questions arising from the overwhelm of climate disruption. In response,
artists Margaret Bellafiore, Lydia Eccles, Milan Kohout, Claire Lau and Judy Werlin, with support from writers Steve Wineman and John Pitkin, have developed a variety of work including writing, sculpture, painting, video and performance."
———————
Strandbeest: The Dream Machines of Theo Jansen

When: On view September 19, 2015 to January 3, 2016
Where: The Peabody Essex Museum, East India Square (161 Essex St) Salem, Massachusetts 01970
How: Official Website 
What/Why: "PEM presents the first major American exhibition of Theo Jansen's famed kinetic sculptures. Dynamic and interdisciplinary, Jansen's Strandbeests ("beach animals") blur the lines between art and science, sculpture and performance. The exhibition celebrates the thrill of the Strandbeests' unique locomotion as well as the processes that have driven their evolutionary development on the Dutch seacoast. The kinetic sculptures are accompanied by artist sketches, facilitated demonstrations of the creatures' complex ambulatory systems, a hall of "fossils" as well as photography by Lena Herzog."
————–
List Projects: LINA VISTE GRØNLI

When: On view through October 25, 2015
Where: MIT List Visual Arts Center, 20 Ames Street, Bldg. E15, Atrium level, Cambridge, Massachusetts 02139
How: Official Website
What/Why: "Through mediums that include sculpture, photography, collage, and writing, Lina Viste Grønli investigates the tensions between physical things and abstract systems, particularly those of linguistics and philosophy. With considerable humor, and using everyday objects and materials, she considers categories that have been historically opposed—such as the intelligible and the sensible, words and things, the systematic and the arbitrary—and interprets the excess or remainder that is uncontained by these binary structures."
Also on view..
Student Loan Art Program Exhibition

How: Official Website
What/Why: "The Student Loan Art Program  exhibition features nearly 600 original works of art primarily prints and photographs. A unique and popular MIT tradition, students have been borrowing artwork from the Student Loan Art Collection for their private rooms and communal spaces since 1969, and since 1977 the collection has been exhibited annually every September at the List Center.
A highlight of this year's exhibition is the addition of  MIT List Center's 30th Anniversary Print Portfolio which features artists: Adel Abdessemed, Nairy Baghramian, Cai Guo-Qiang, Ping Chong, Ralph Cobrun, Robert Cumming, Ann Hamilton, Runa Islam, Gyorgy Kepes, Michiko Kon, Ken Okishi, Otto Piene, Kay Rosen, Tavares Strachan and Sarah Sze. These artists were selected by the List Center's four directors – Kathy Halbreich, Katy Kline, Jane Farver, and Paul Ha – as a small example of the many exceptional  artists presented at the List over the last thirty years. MIT students are eligible to borrow a work of art from this portfolio for the first time this year.
"Since opening our doors to the public in 1985, the List Center has exhibited, commissioned, and added to MIT's permanent art collection of some of the world's leading cutting edge artists. On our 30th anniversary of being MIT's contemporary art museum, we are proud to present a small cross section of the artists that we were fortunate enough to exhibit through this newly published print portfolio," said Paul C. Ha, MIT List Visual Arts Center Director."
———————
Head to Head

When: On view September 12, 2015 – October 17, 2015
Where: Barbara Krakow Gallery, 10 Newbury Street, Boston, Massachusetts 02116
How: Official Website 
Also on view..
Segments

———————
Biology of Culture: Bridging Art and Science

When: Tuesday, September 29, 6:00 pm
Where: Harvard Museum of Natural History, 26 Oxford St, Cambridge, Massachusetts 02138
How: Official Website 
What/Why: "Brian D. Farrell, Professor of Organismic and Evolutionary Biology, Director of the David Rockefeller Center for Latin American Studies, Harvard University
Can the reconciliation of the arts and sciences inform our understanding of nature and our place in it? Drawing on neurobiological, paleontological, and genetics research, philosophical studies of music and other arts, and our current understanding of the influence of nature on human health, Brian Farrell will suggest an evolutionary framework for integrating these fields, offering new perspectives on human culture and humanity's role in fostering a productive and sustainable future.
———————
Measuring The World: Photography, Geography and Description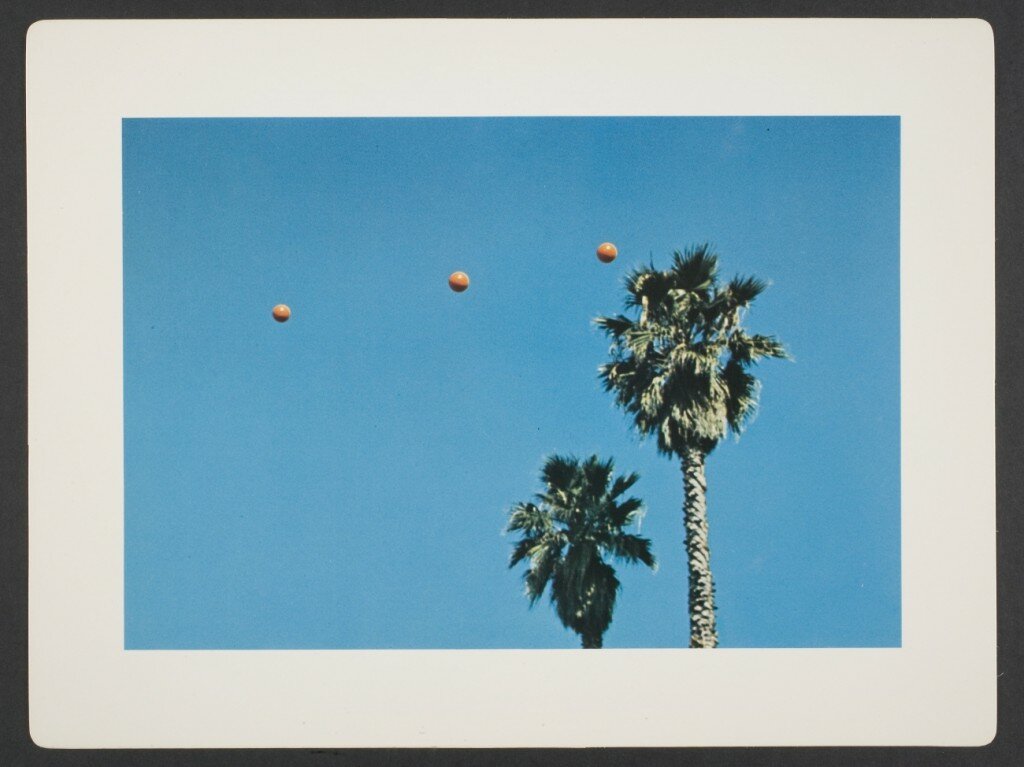 When: On view Sep 16 2015 – Dec 13 2015
Where: Davis Museum, Wellesley College Science Center, 106 Central St, Wellesley, MA 02481
How: Official Website 
What/Why: "This inventive exhibition explores how the camera can function as a device for measuring the world, mediating relations between individuals and their surrounding environments. Drawn from the Davis's extensive collection of historic to contemporary photography, it considers ideas about land and colonial expansion, mapping, the World Atlas, the question of scale, travel, tourism, and globalization, the photograph as document, the archive, the body, society, being, and co-habitation. Measuring the World proposes an interdisciplinary approach, recognizing that photography is both an aesthetic and a scientific practice."
———————
Yours Sincerely, John S. Sargent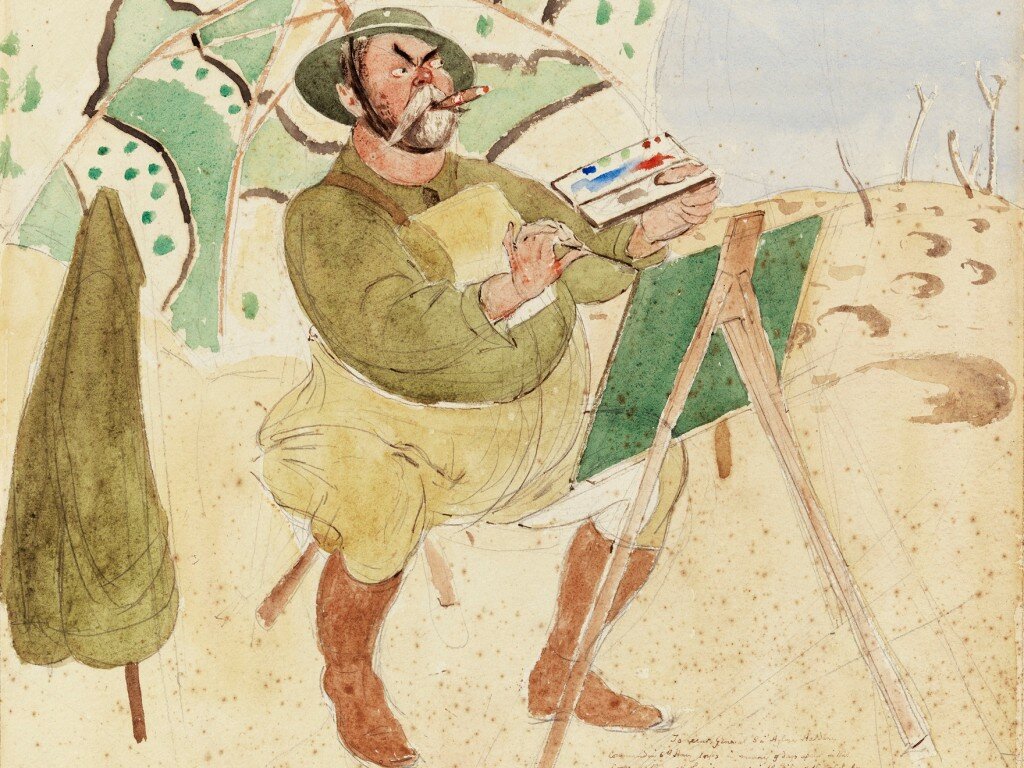 When: On view through November 25th, 2015
Where: Museum of Fine Arts, 465 Huntington Ave, Boston, MA
How: Official Website
What/Why: "Behind the renowned paintings of John Singer Sargent lies another legacy—a treasure trove of letters, photographs, and sketches that document the artist's world. Among the correspondence, more than a dozen letters from Sargent to Claude Monet illuminate his lifelong friendship and admiration for the French Impressionist master. Another note, carefully written in a neat round hand, describes a certain portrait as a "masterpiece"; it is signed Amélie Gautreau, an appreciative sitter best known today as Madame X. 
In celebration of the recent gift to the MFA of The John Singer Sargent Archive, which establishes the Museum as the center for Sargent scholarship, this exhibition selected from the archive and the MFA's collection, brings Sargent's era to life, enhancing our understanding of the man and his work. The show features  watercolors, prints, drawings, correspondence, and photographs arranged around several themes. Caricatures of Sargent by his friends and fellow artists Henry Tonks and Max Beerbohm add a dose of humor to our view of this hard-working artist, while sketches, props, and photographs of his studios illuminate his artistry and reveal the spaces of his labor. "
Also on view..
Crafted: Objects in Flux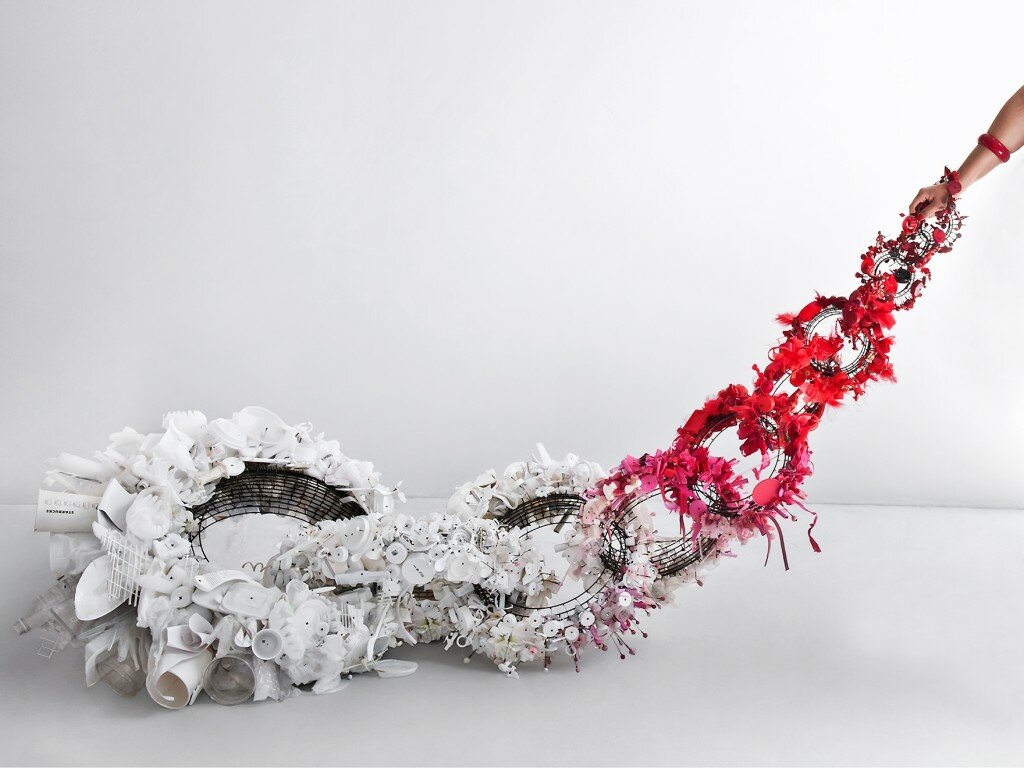 How: Official Website
What/Why: "Contemporary craft-based artists are finding new ways to fully explore their disciplines. Artists engage a broadened range of materials, conceptual practices, ways of making, and modes of display than those that have been historically associated with craft objects.
"Crafted" explores this moment of "flux" in the field, focusing on contemporary craft-based artists who bridge cutting-edge concepts and traditional skills as they embrace and explore the increasingly blurred boundaries between art, craft, and design. Featuring a selection of works from across the landscape of contemporary craft, the exhibition includes more than 30 emerging and established international artists. Looking to a broad range of materials and practices, the exhibition explores the connections between craft and performance; the opportunities provided by new technologies and materials; and the power of rethinking craft's interactions with architecture and space.
This exhibition is the first of its kind within an encyclopedic museum to explore the broad possibilities of contemporary artistic engagement with craft. By examining these interactions in proximity to historical examples in the MFA's collection, "Crafted" demonstrates the vitality, viability, and variety inherent in choosing craft as a foundation for contemporary artistic practice."
————————–
Lisa Yuskavage: The Brood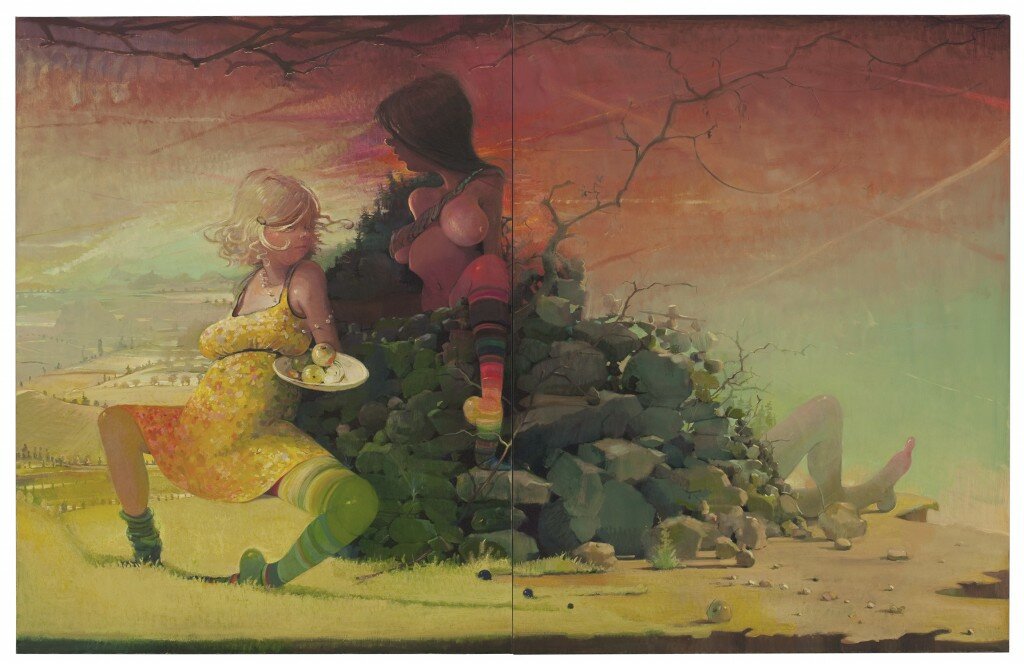 When: On view September 13 – December 13, 2015
Where: Rose Art Museum, 415 South St, Waltham, MA 02453
How: Official Website
What/Why: "Lisa Yuskavage: The Brood surveys 25 years of painting by an artist whose work traverses styles, theories, thresholds and histories, advancing a boldly unique vision for the figurative tradition in painting and the potential relationship of the medium to contemporary culture. The Brood will be Lisa Yuskavage's first solo museum exhibition in the United States in over 15 years, and is not so much a comprehensive survey of Yuskavage's career but a story of notable apexes of creativity that together advance an account of her development and identity as a painter. The exhibition will invite the viewer to focus on relational concepts, specifically relationships between panels, between figures, and by extension and implication, their own bodies, through the images Yuskavage coaxes to life. From the earliest works in the exhibition, painting and the female body are both presented as sites of defiance and decadence. Painting historically has been used as a platform for wild invention and misbehavior—an anarchy of the imagination—and feminist artists since the 1970s have posed the female body as a site to be manipulated for the purposes of challenging social conventions. What distinguishes Yuskavage is her willingness to merge the high-craft refinement and grand tradition of oil painting with the expansive vocabulary of female transgression and empowerment. The boisterousness of her palette and paint application reiterate and amplify the same characteristics found in her subjects to produce paintings that assault the viewer's eye and tempt the imagination. As the artist has said, "no one likes to be punched in the face by a woman."
Also on view..
LA / MA: '60s Pop From Both Coasts

How: Official Website
What/Why: "A survey of 1960s Pop Art, LA / MA will contextualize masterpieces from the Rose Art Museum's collection by placing the work of these primarily East Coast-based artists (Marisol Escobar, Robert Indiana, Roy Lichtenstein, James Rosenquist and Andy Warhol) alongside the work of their West Coast peers (Billy Al Bengston, Judy Chicago, Llyn Foulkes and Joe Goode).
The Rose is renowned for its collection of American Pop Art, built around major works created by peers of the museum's founding director, Sam Hunter. Hunter smartly acquired works by Tom Wesselmann, Ellsworth Kelly, Alex Katz, Morris Louis, and Claes Oldenburg, in addition to important paintings and sculptures by the artists listed above. The roster of artists acquired by Hunter—and his circle of peers more broadly—was determined in large part by geographic proximity. We can look back on the 1960s as a time before the art world was global, and when it might even be described as regional. A museum in Boston collected works from the surrounding area; it is not surprising that the defining purchases for the Rose's collection were made in New York and that the museum's Pop collection remains definitively New York-centric.
LA / MA showcases the great works from the Rose collection alongside borrowed works by artists overlooked due to geographic distance and a related lack of awareness. The exhibition aims to tell a story about museum collecting (both then and now) and, in re-contextualizing Rose collection works, draw attention to the West Coast's most important proponents of Pop."
Also also on view..
Jason Rhoades: Multiple Deviations 

How: Official Website
What/Why: "The late American artist Jason Rhoades is known for his sprawling installations made from the debris of popular culture. Operating on multiple levels, his work delves into the nature of labor, craft, class, culture, and creativity itself. Multiple Deviations presents a near complete account of Jason Rhoades' multiples, series of editions scaled, in the spirit of Marcel Duchamp, for consumer and collecting culture. Rhoades explained of his own work: "I don't understand my works as being separate from one another. There are a few breaks, but I basically understand them as one piece. In order to see one work you have to look back in reference to the others." Integral to a larger whole, Rhoades' multiples provide a window into the artist's broad and inventive artistic practice."
Also also also on view..
When: On view through December 13th, 2015
Mark Dion: The Undisciplined Collector

What/Why: "Wood paneled and furnished with the trappings of a 1961 collector's den, The Undisciplined Collector evokes the year of the Rose Art Museum's founding and serves as an introduction to the rich history of collecting at Brandeis University. For his permanent installation, Mark Dion has selected objects from Rose's permanent collection and related collections across campus (Brandeis University Library's Special Collections, the Classical Artifact Research Collection, and the Department of Anthropology's Study Collection, as well as Brandeis Athletics' collection of trophies), creating an immersive and interactive environment that adds both context and back story to the present-day Rose."
————————
Say hi:
EMAIL | TWITTER | FACEBOOK | INSTAGRAM | PINTEREST
Back in the saddle(ish)!
Going to try a monthly format for now, let's see how this goes.
-This will be a living document that I intend to update periodically throughout the month, will keep you posted on Twitter as I add content, but let me know what I missed!
-What's going on in October? Help me get a jumpstart.
-Oh, and here are a few gifs to make up for a gifless summer:
baby steps. ♥