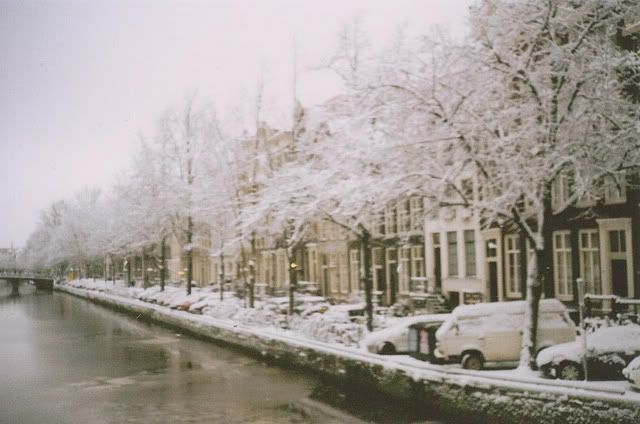 So, I might have jinxed us.
A few weeks ago I was talking to my mom about how this winter has been fairly kind to Boston.  And then the holiday blizzard happened, and then another one, and the sun came out..and melted the snow into a lagoon…that froze…and then the city dumped blue salt piles on ice sheets that make my dog look at me like "you're kidding, right?"
Not to mention I relinquished all attempts at being fashionable when I decided to inflict pink polkadot galoshes(THEY WERE FREE, OK?) on myself and others. Sure, they keep my feet dry, but I think I lost 11 Facebook friends because of my footwear alone.. and another 3 because of a youtube I posted of Celine Dion screaming for 90 seconds.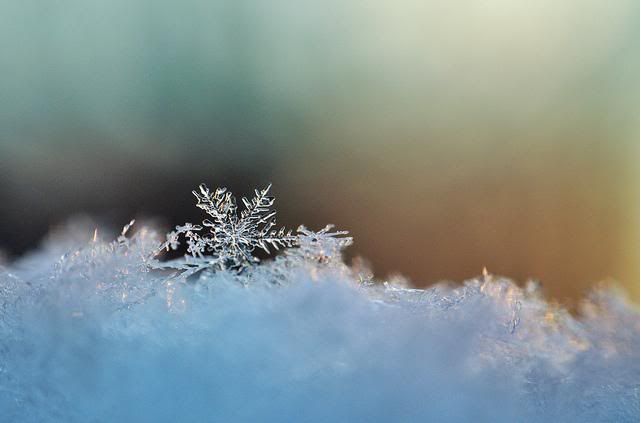 Anyway, it usually strikes at some point around March, but as of late I have been trying to remember all of that New England wintry charm of frozen lakes, prime sledding hills, and tree branches capped with white. It is almost TOO easy to lose sight of these warmfuzzies when you spend your days slip-flailing across cobblestone like a shitty slapstick film.
Luckily, Time Out Boston has made a list of the Top 50 Things to Do in Boston this Winter to help us re-center ourselves.
Bonus: I took the list of 50 and condensed it to a Top 10 list of art related "To Do's" for FLUX. readers.
I am considerate of attention spans.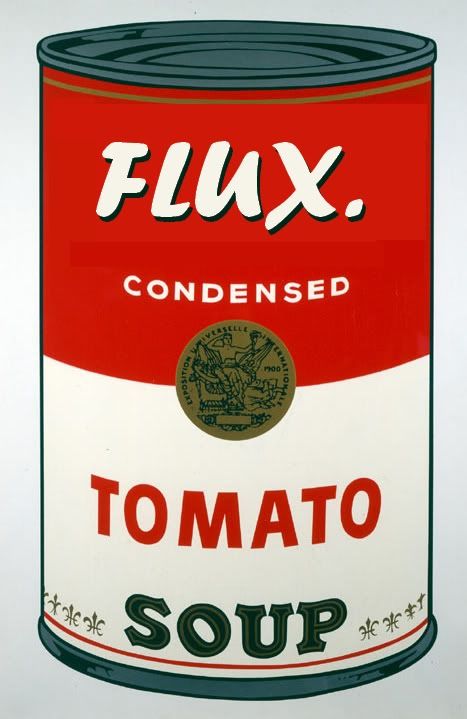 1.)Art-house films and Southern fare
Exaggerated explosives, saccharine rom-com and lackluster 3D just don't do it for you anymore? For those craving art-house, documentary, indie or foreign films, Kendall Square Cinema offers a sweet reprieve. The winter lineup is stellar: Tiny Furniture will resonate with liberal-arts majors, Bhutto is the Benazir Bhutto biopic, and who isn't looking forward to Natalie Portman and Mila Kunis in Black Swan? (1 Kendall Square, Cambridge; 617-499-1996, landmarktheatres.com) Tip: If you go to nearby Hungry Mother (233 Cardinal Medeiros Ave, Kendall Square, Cambridge; 617-499-0090, hungrymothercambridge.com) beforehand, you can actually order movie tickets with your meal. Step 1: Eat hearty yet elegant Southern cuisine. Step 2: Walk across the street. Step 3: Watch movie. Easy as pie.
2.)Cambridge Antique Market
Compulsive garage sale browsers, jewelry collectors, interior decorators and treasure-hunters of all kinds love the Cambridge Antique Market for its five floors of vintage and antique finds and its T-accessible location. Most of the dealers specialize in specific items and eras, so ask around if you're looking for something specific. They've also got an entire basement of refurbished vintage bicycles. Only the bravest of cyclists would consider the New England winter ideal riding weather, so you might just get a great deal. 201 Monsignor O'Brien Highway, East Cambridge (617-868-9655, marketantique.com)
3.)First Fridays with the SoWa Artists Guild
Every First Friday of the month, the SoWa artist district opens its doors to the public. With over 50 artist studios and 15 galleries, this creative hub has breadth and variety. A typical tour can include steampunk sculptures, stunning photography, feather-decorated hair fascinators and contemporary takes on famous paintings Afterwards, stop in at Gaslight Brasserie (560 Harrison Ave, South End, Boston; 617-422-0224, gaslight560.com). Gaslight's easy Parisian style and killer steak frites are only steps away from the studios. SoWa First Fridays; Dec. 3, Jan. 7, Feb. 4; 5pm–9pm; 450 Harrison Ave, South End, Boston (sowaartistsguild.com)
4.)Glassblowing at Diablo Glass School
This public access glass studio is as hot as a furnace (duh), making it particularly appealing during the chillier months. Be prepared to sweat as you learn an ancient craft from supportive and experienced instructors. Class rates range from $50-$300. Alternatively, you can come to one of their wine and cheese events (only $35) and watch a glass blowing demonstration while you snack and sip. 6:30pm–9:30pm; Sat Dec.19, Jan. 30 and Feb. 27; 123 Terrace St, Jamaica Plain, Boston (617-442-7444, diabloglassschool.com)

5.)Isabella Stewart Gardner Museum
Modeled after a Venetian palace, the former home of the American art collector Isabella Stewart Gardner is a sightseeing gem when it is too snowy to explore the city on foot. Per Donna Isabella's explicit instructions, the museum remains as she arranged it "for the education and enrichment of the public forever." The ISGM's most famous treasures are still unlabeled, turning the whole thing into a glorious guessing game—for example, the frames of the three stolen Rembrandts still hang vacant on the walls. Anxious for spring? The museum boasts a flower-filled courtyard that blooms all year long. Also, anyone with the first name "Isabella" gets in for free. 280 The Fenway, Mission Hill, Boston (617-566-1401, gardnermuseum.org)
6.)Museums for free
Visit Boston's finest cultural institutions for zero dollars. The Museum of Fine Arts is free on Wednesdays after 4pm (465 Huntington Ave, Mission Hill, Boston; 617-267-9300, mfa.org), the Institute of Contemporary Art is free on Thursdays from 5pm to 9pm (100 Northern Ave, Waterfront, Boston; 617-478-3100, icaboston.org) and the Harvard Museum of National History is free for all Massachusetts residents on Sundays from 9am to noon (28 Oxford St, Harvard Square, Cambridge; 617-495-3045, hmnh.harvard.edu).
7.)Stargazing at the Museum of Science
If you find yourself at the Museum of Science on a cloudless Friday night, visit the Gilliland Observatory. Located on the museum's parking garage rooftop (romantic, no?), the observatory is equipped with a powerful computer-controlled telescope and staffed by employees who are happy to give you a crash course in astronomy. It's generally a good idea to call the observatory hotline beforehand, as they will give you an update on the weather and a list of visible objects in the current night sky. Admittance to the observatory is free every Friday from 8:30pm to 10:30pm. First come, first serve. 1 Science Park, East Cambridge (617-589-0267, mos.org)
8.)Pottery Classes at the Clayroom and Mudville
You'll be unfortunately sans invisible, shirtless Patrick Swayze, but it's still fun to get your hands dirty and throw some clay on a wheel. The skills you'll learn at these local pottery studios, not to mention the beautiful crafts you'll churn out, will last longer than the $12 martinis you usually use to de-stress after work. Try the Clayroom in Coolidge Corner, where you can pick a pre-made piece to paint and glaze. They also have a calendar of social events, including Pizza Night Tuesdays and Wine and Cheese Wednesdays (1408 Beacon St, Brookline; 617-566-7575, clayroom.com). Mudville in Somerville offers a soothing, supportive atmosphere where you can build everything from scratch, and work in the studios between classes at no extra cost (181 Pearl St, Somerville; 617-623-9191, nanhamilton.com/mudville).
9.)The Donkey Show at ART's Oberon
This psychedelic, interactive theatre experience is an updated disco version of Shakespeare's A Midsummer Night's Dream. The show's first run was so wildly successful that it has become a semi-permanent Cambridge attraction; the club is even named for the scheming fairy king himself—here cast as a Steve Rubell-esque figure. Bring your dancing shoes and prepare to be engaged by glittery scantily-clad go-go fairies of every variety. Bonus points if you dress all disco-like yourself. Sat 8pm and 10:30pm; 2 Arrow St, Harvard Square, Cambridge (617-496-8004, cluboberon.com)
10.)Learn something
Not only is this town chock-full of prestigious universities, but the community education circuit ain't half bad either. While the summer might be the best time to accomplish goals like fitting into that tiny swimsuit or climbing a mountain, the winter works well for accomplishing more indoor-type goals. Learn to draw above a fourth grade level, knit something that won't unravel, or brush up on your French—or your French cooking. Check out course offerings at the Boston Center for Adult Education (122 Arlington St, Back Bay, Boston; 617-267-4430, bcae.org), Cambridge Center for Adult Education (42 Brattle St, Harvard Square, Cambridge; 617-547-6789, ccae.org), Brookline High School's Adult & Community Education Program (115 Greenough St, Brookline; 617-730-2700, brooklineadulted.org) or the Arsenal Center for the Arts (321 Arsenal St # 1, Watertown; 617-923-0100, arsenalarts.org).
And for good measure…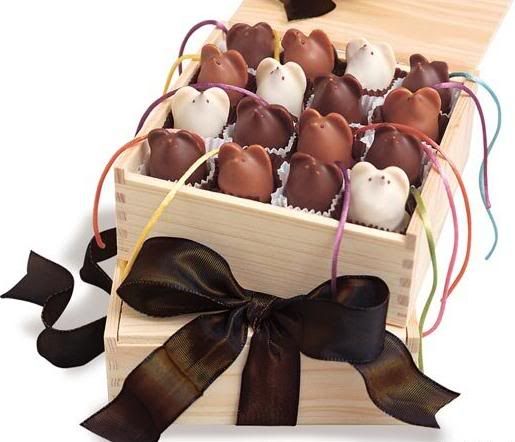 10.5)Hot chocolate at L.A. Burdick
Indisputably the best in the city, Burdick's steaming elixir is the very opposite of that milky and weak powdered junk of your childhood. Molten and thick, it tastes like a chocolate bar straight from the double boiler. There are even exotic single-origin varieties from places like Grenada, Venezuela and the Dominican Republic. This chocolatier and café also has terrific pastries (like French macarons) and gift boxes of chocolate mice and penguins. 52 Brattle St, Harvard Square, Cambridge (617-491-4340, burdickchocolate.com)
———————————-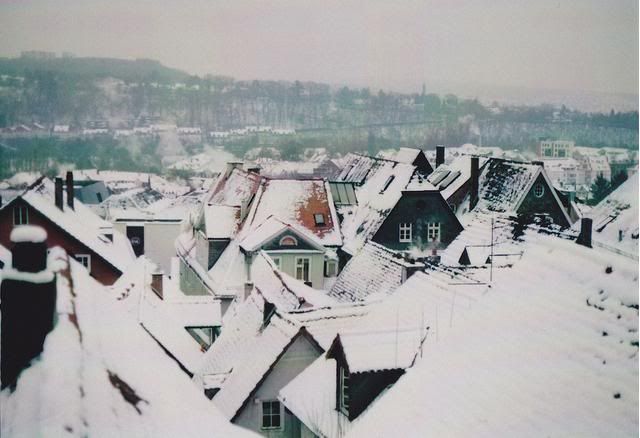 Hopefully you can pencil a few of those into your schedule when you step away from the SAD lamp and be sure to check out the full list on Time Out Boston.