"'Marwencol' is a documentary about the fantasy world of Mark Hogancamp.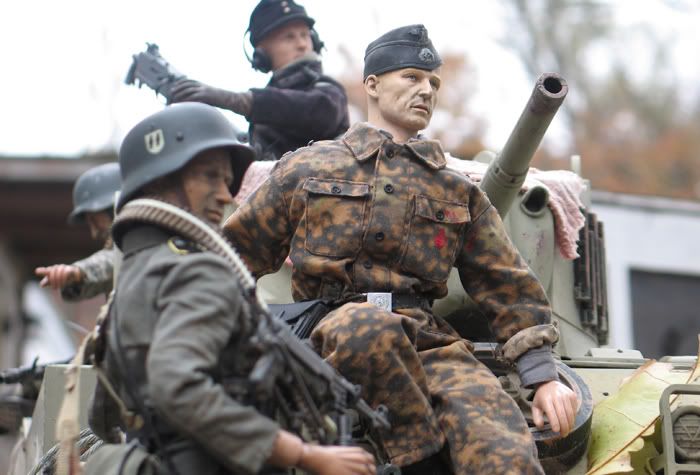 After being beaten into a brain-damaging coma by five men outside a bar, Mark builds a 1/6th scale World War II-era town in his backyard. Mark populates the town he dubs "Marwencol" with dolls representing his friends and family and creates life-like photographs detailing the town's many relationships and dramas. Playing in the town and photographing the action helps Mark to recover his hand-eye coordination and deal with the psychic wounds of the attack. When Mark and his photographs are discovered, a prestigious New York gallery sets up an art show. Suddenly Mark's homemade therapy is deemed "art", forcing him to choose between the safety of his fantasy life in Marwencol and the real world that he's avoided since the attack."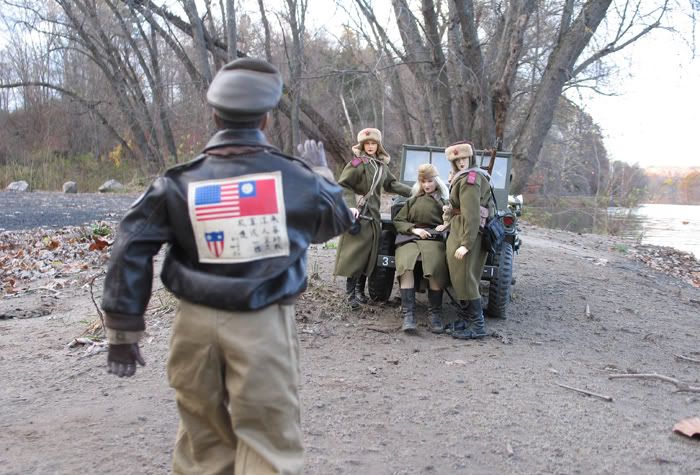 Don't let the doll photos put you off.  My friend had told me about MARWENCOL last week and I still find myself thinking about the concept of the film this A.M.  After watching the trailer and reading through the story, it seems like a really touching/sad/intriguing documentary about a man trying to get his life back together after extremely unfortunate circumstances.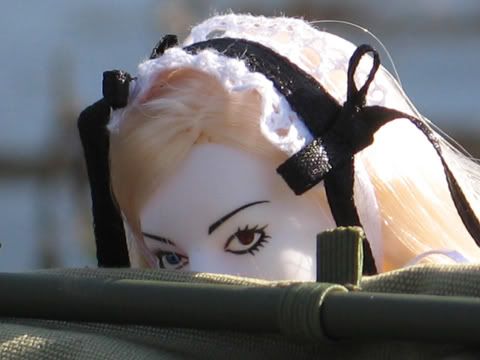 I am also interested to see how the element of a real world gallery rushing in and taking an interest in his private exploits(which he held close for so long) plays out.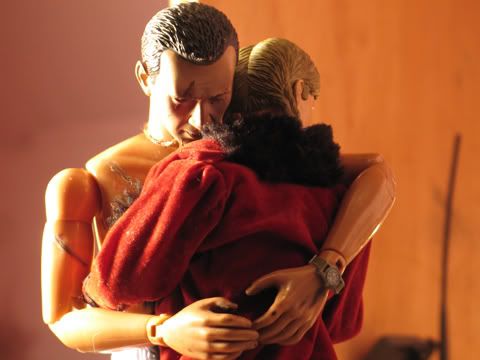 In closing: When is this coming to Boston?? ♥