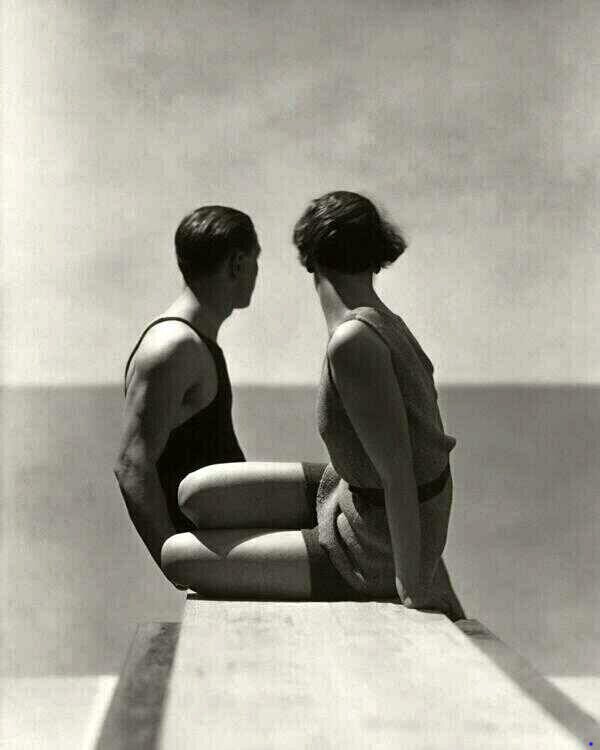 TGIF!
According to Google, Beacon, NY is 3 hours and 10 minutes from Boston by car, 62 hours by foot.
You should probably go.
———-
I've taken many 3 hour and 10 minute trips to Beacon since my parents moved to the area a few years ago.
It's the perfect storm of friendly community + woodsy + cultural + close to NYC + but far enough away to have fresh air + no wait times at restaurants + rents that won't bury you alive.
I love it. So much so that I think Beacon is a town I could see elderly Liz living in. Or at least my hologram.

————
Abridged Beacon: 

"Beacon is a city located in Dutchess County, New York, United States. The 2010 census placed the city total population at 15,541. Beacon is part of thePoughkeepsie–Newburgh–Middletown, New York Metropolitan Statistical Area as well as the larger New York–Newark–Bridgeport, New York–New Jersey–Connecticut–Pennsylvania Combined Statistical Area. It was named to commemorate the historic beacon fires that blazed forth from the summit of the Fishkill Mountains to alert the Continental Army about British troop movements.
The area occupied as Beacon was originally settled as the villages of Matteawan and Fishkill Landing in 1709, which were among the first colonial communities in the county. Beacon is located in the southwest corner of Dutchess County in the Mid-Hudson Region, approximately 90 miles (140 km) south of Albany, New York, and approximately 60 miles (97 km) north of New York City."
More Information: History of Beacon, New York on Wikipedia
——————————-
ART
Dia: Beacon

Address: 3 Beekman Street, Beacon, NY 12508
Hours: January–March
Friday–Monday 11 am–4 pm
April–October
Thursday–Monday 11 am–6 pm
November–December
Thursday–Monday 11 am–4 pm
What People are Saying: Dia: Beacon on Yelp 
How: Official Website
What/Why: "Dia:Beacon presents Dia Art Foundation's collection from the 1960's to the present as well as special exhibitions, new commissions, and public and education programs. "
——————————–
Beacon Artist Union
Address: 506 Main Street, Beacon, NY 12508
What People Are Saying: Beacon Artist Union On Yelp
How: Official Website 
What/Why: "bau is a platform for members/artists to grow, present and market their work collaborative curatorial projects hosting events of related disciplines: performances, talks, film and music building a vital link between the activities at bau and the community"
——————
Catalyst Gallery

Clutter Gallery
Marion Royael Gallery
Dream in Plastic

Address: 177 Main Street, Beacon, NY
What People Are Saying: Dream in Plastic On Yelp
How: Official Website 
What/Why: "Dream in Plastic was born in 2007. It was the vision of friends Jenny and Diana who became friends in Kindergarten when Jenny gave Diana a unicorn bookmark (30 years ago). Obsessed with collecting vinyl art toys and dreaming of opening their own business, "Dream in Plastic" was spawned.
This webstore became a culmination of everything they loved & shopped for. They had always been notoriously good gift-givers (remember the bookmark?), and extended their playful and fun attitudes to their product offerings – an eclectic mix of housewares, designer art toys, cameras, vintage, accessories, bath & body items, socks, stickers and more. 
After having to give up their sweet basement shipping warehouse in Brooklyn, they opened the current brick-and-mortar store in 2009 in the charming Hudson River town of Beacon, New York. They loved Beacon for it's arts-rich community and super-cool residents (& fast forward to current day – its plethora of great restaurants and craft beer). Being big art nerds, they also included a small gallery wall in the new space.
Jenny now runs DiP full-time and continues to curate the shop with the latest, greatest and most unexpected products. Dream in Plastic has expanded the gallery into its own dedicated space in the building and continues to host monthly art exhibitions. An opening reception and party (cupcakes!) is held on the second Saturday of every month of the year when the art exhibit changes.
Whether it be a snarky greeting card, a collectible art toy to keep you company at work, or finding that perfectly unique gift for that hard to shop for person – we hope we can bring a smile to your face!"
——————
RiverWinds Gallery
Address: 172 Main Street, Beacon, NY
What People Are Saying: Riverwinds Gallery On Yelp
How: Official Website 
——————
The Murals

Address: Around every corner, Beacon NY
What/Why: Every time I'm in Beacon it seems like a new mural or 5 has cropped up, go explore!
————————
EAT/DRINK
Draught Industries
Oak Vino Wine Bar
Address: 389 Main St, Beacon, NY 12508
What People Are Saying: Oak Wine Bar On Yelp 
How: Official Website 
What/Why: "Oak Vino Wine Bar is Hudson Valley's newest wine bar, set in comfortable, industrial meets modern decor. Oak vino started with a vision to create a casual, conversation-friendly ambiance with an awesome wine list."
——————
The Hop

Address: 458 Main St, Beacon, NY 12508
What People are Saying: The Hop on Yelp
How: Official Website
What/Why: "The Hop is a craft beer and artisanal fare tasting room.
We feature over 150 craft beers by the bottle and can for retail and a rotating draft list of 9 craft beers for tasting with us or growler fills for home. To complement the diverse selection of brews we also feature local artisan cheeses, chocolates, pickles, jams & of course our own house-made sausages, terrines & pâtés crafted by Chef Matt Hutchins. All the meat is sourced locally and butchered in-house and as much local produce as possible is used to craft the menu. So, come in and sample the offerings, relax with friends, shop, or just talk beer, meat and cheese with the staff."
——————————–
The Beacon Bagel 

Address: 466 Main St, Beacon, NY 12508
What People are Saying: The Beacon Bagel on Yelp
How: Official Website
What/Why:"The Beacon Bagel is an independantly owned and operated Bagel Shop and Espresso Bar located in the city of Beacon, NY.
We make all of our bagels in house and use fresh, local ingredients where available. 
The Beacon Bagel has a wide variety of specialty sandwiches including Vegan and Gluten-Free products to satisfy everyone's tastebuds."
——————————–
Tio Santana Taqueria

Address: 142 Main St, Beacon, NY 12508
What People are Saying: Tio Santana Taqueria on Yelp
How: Official Website
——————————–
Max's On Main

Address: 246 Main Street, Beacon, NY 12508
What People are Saying: Max's on Main on Yelp
How: Official Website
What/Why: "In Early 1921, Max, a fourteen year old boy from Russia stepped off a boat and on to Ellis Island. He was the youngest of six sons, and his parents brought them to America because they wanted a better life for their family.
Max arrived with many hopes and dreams. He was told that the United States was a land of opportunity that offered everyone the chance to pursue and reach their goals. He was told that hard work and determination would be rewarded and that freedom was a guaranteed right for everyone.
At first, he tried a career in boxing, and although he possessed a powerful left hand, he realized that his real talents did not include pugilism.
Max was a master at relating to people and he soon found himself immersed in a career in sales. His success as a salesman during the Great Depression enabled him to help support his parents, his brothers and their families.
Shortly before World War II, he opened his first dress manufacturing company and was able to provide employment for hundreds of families over the years."
——————————–
The Towne Crier Cafe

Address: 379 Main Street, Beacon, NY 12508
What People are Saying: The Towne Crier Cafe on Yelp
How: Official Website
What/Why: "Live American roots, jazz and world music. Farm-fresh dining. A Hudson Valley landmark since 1972."
——————————–
Mary Kelly's Restaurant and Bar 

Address: 37 Lamplight Street Beacon, NY 12508
What People are Saying: Mary Kelly's on Yelp
How: Official Website
What/Why: "Mary Kelly's is a top destination for locals and travelers. Hungry? Dine at our superb restaurant that serves delicious dishes with fresh, wholesome ingredients. Looking to have fun? Our giant dual bars, fit with large screen tv's and serving craft beers, imports and all your favorites is a great place to spend time with friends or meet someone new. Planning an event? Our catering facilities are second to none. We can tailor your special occasion to your needs. Stop in today and meet our warm friendly staff. We look forward to serving you!"
——————————–
Zora Doras Micro Batch Ice Cream and Paletas
Address: 201 Main Street, Beacon, NY, 12508
What People are Saying: Zora Doras Micro Batch Ice Cream and Paletas  on Yelp
How: Official Website
What/Why: "Zora Dora's creates elegant individual frozen desserts made in a wide array of sweet and savory flavors using fresh fruit and vegetable combinations.  We specializes in Paletas, a traditional Mexican treat.  This could be one of the ultimate comfort foods ever created.
We cater to chefs looking to serve uniquely flavored ice cream and sorbets or come by our popsicle gallery to enjoy a different kind of ice cream experience."
——————————–
Bank Square Coffeehouse

Address: 129 Main Street, Beacon, NY
What People are Saying: Bank Square Coffeehouse on Yelp
How: Official Website
What/Why: The Bank Square story began way back in the year 2009..
BSQ opened in the Fall of 2009 with one goal in mind. Quality coffee drinks. We found that the Hudson Valley was lacking in premium high quality coffees that could only be found in areas such as NYC, Seattle, Portland etc. So we went on a mission to find the best.
After looking high and low for the best roasted coffee, we found Coffee Labs Roasters in Tarrytown, NY and have worked side by side to bring you the finest beans possible. From the most amazing espresso on the market to the best blended and single origin coffees money can buy. We have all our beans roasted in small batches from the finest coffee farms around the world.
Our commitment to great coffee doesn't stop there. We are constantly working with alternative brew methods and are always experimenting with different ways to bring you the best coffee we can. We carry two types of iced coffees that are cold brewed in different styles for amazing  and unique flavors. Pour Overs, French Presses and Siphon Brewers are always on hand for you to tempt your pallet. Our espresso is made from the finest blend of beans pulled through only the best La Marzocco machines with every small step carefully taken to bring out the best flavor.
The baked goods and foods we bring to you are from only the finest local bakeries and eateries in the Hudson Valley. Truly amazing.
We are also proud to say that we introduced our little city of Beacon to Hudson Valley Fresh milk. The very finest local milk that money can buy. HVF sets extremely high standards for their milk unlike anyone else and it shows in every drink we make. We are proud to support HVF and are proud to have helped expanding there presence in town.
The finest details are never missed, such as our attention to even our water! All water used in our drinks is run through our reverse osmosis system then the minerals are dialed in to make the perfect "solution" for coffee.
We go way beyond coffee here at BSQ as well. We were the first around to truly spotlight craft beer. We are proud to provide high quality craft beer from local breweries here in the Hudson Valley, across the nation and around the world. We always have several beers on tap so stop by for a pint!
Our commitment to the environment is not sacrificed either. All of our beans are roasted, brewed and then given away to the community for there home gardens. What is not used by the public is brought to the local transfer station and used as compost for free public use. We use environmentally friendly consumables whenever possible and all of our cardboard and plastic waste is recycled as well.
We truly hope you enjoy your experience at Bank Square Coffeehouse!"
——————————–
Dogwood Bar & Restaurant

Address: 47 E Main Street, Beacon NY
What People are Saying: Dogwood Bar & Restaurant on Yelp 
How: Official Website
What/Why: "From home-style favorites to innovative specials, when it comes to food we are committed to using only the best organic, locally sourced ingredients
The draft beer menu is carefully chosen and constantly updated to reflect the very best in quality and seasonal flavors. Check out our drinks page to find out what's new on our sixteen taps. 
We hope you enjoy our fine food, craft beer, classic cocktails and great music.  
It's all made with love."
——————————–
Homespun Foods

Address: 232 Main St, Beacon, NY 12508
What People Are Saying: Homespun Foods on Yelp
How: Official Website
What/Why: "From the moment you walk through our door, you'll feel at home at Homespun Foods. The atmosphere is warm, comfortable and welcoming – the food is fresh, homemade and delicious.
Choose from fresh, hearty sandwiches, creative salads homemade soups and generous platters.
We're known for our handcrafted, homemade desserts – cookies, bars, tarts and cakes. Wine and local microbrews are also served.
Join us at Homespun Foods for anything from a quick lunch, afternoon pick me up or a relaxed visit with friends over lunch with wine."
——————————–
SHOP/ETC.
Blackbird Attic

Address: 442 Main St, Beacon, NY 12508
What People are Saying: Blackbird Attic on Yelp
How: Official Website
What/Why: "Blackbird Attic is a consignment boutique that offers a specially curated mix of modern and vintage fashions for men and women, along with hosting monthly art shows. "
——————————–
Galaxie 13
Address: 436 Main Street, Beacon, NY
What People Are Saying: Galaxie 13 On Yelp 
How: Official Website
What/Why: "galaxie 13 is what happens when two long time collectors simply run out of room… you open a shop so you have an excuse to keep buying. You won't find many "traditional" antiques here, no large pieces of oak furniture, no elegant sets of china or Persian rugs. We tend to focus on the unusual, the overlooked and out of the ordinary pieces…large or small, we enjoy items that are guaranteed to provoke wonder or start a conversation."
—————–
Bannerman's Castle

Address: 90 Front Street, Beacon, NY
How: Official Website
What/Why: "About 50 miles north of New York City, and only a thousand feet from the Hudson River's eastern shore, there is a small, rocky island named Pollepel. On it stands what appears to be a crumbling Scottish castle. It is indeed the remains of an empire."
——————————–
New Hamburg's Curious Guests

Where: 9A Main St., Wappingers Falls, New York, 12590
What/Why: "Trio of female dolls rotate positions and outfits daily at this strange historic home"
——————–
Electric Windows

Address: 1 East Main Street, Beacon, NY
How: Official Website
What/Why: "Background of original event: 30 artists will converge in Beacon, NY to create live artwork and have their work installed on the exterior of a 19th century factory building. Electric Windows draws its name from the former electric blanket factory at the foot of Mount Beacon that will act as the backdrop for the event.
Artists included Big Foot, Buxtonia, BoogieRez, Cern, Chor Boogie, Chris Stain, Chris Yormick, Depoe, Elbow Toe, Elia Gurna, Ellis G, Erik Otto, Eugene Good, Faust, Gaia, Joe Iurato, Kid Zoom, Mr Kiji, Logan Hicks, Lotem & Aviv, Michael De Feo, Paper Monster, Peat Wollaeger, Rick Price, Ron English, Ryan Bubnis, Ryan Williams, Skewville, and thundercut"

(piece by Ron English)
—————————
/FIN.
I have always felt like Beacon looks like a Warner Bros. studio lot in the best of ways..

✉ Attn: Beacon-ers
Did I forget something?
xo: L
———–
✉  Attn: Non Beacon-ers
Are there other places a stones throw from Boston I should "Make a Day" / "Weekend" of?
xo: L
Beacon is a magical place. Go there. Get lost. Get found. Have a wonderful weekend and report back! ♥