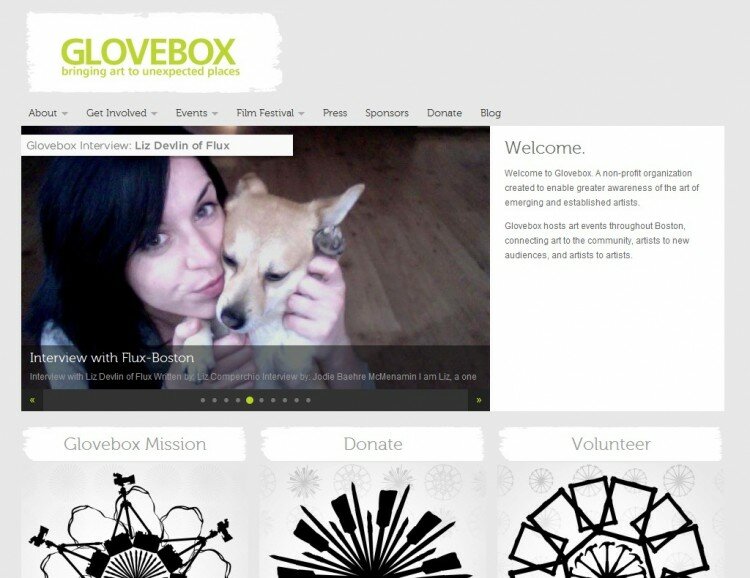 Over the weekend, Glovebox hosted a killer party in Midway Studios celebrating the launch of their new and improved website. If you're out of the loop, Glovebox is a local non-profit organization established in 2007 that enables artists to exhibit their work in non-traditional spaces in the Boston area. The site looks fantastic thanks to the vision, dedication, web savviness, and favorable genetic traits of Jodie Baehre McMenamin and Liz Comperchio.
I recently sat down with the ladies to chat a bit about FLUX., virtual communities, and the Boston Arts scene. They did a great job of burying me in praise.
Check out the full interview here!
Lurk party snaps from the website launch party here.
And be sure to catch up with the ladies of Glovebox at their Fundraiser for the Arts event on November 17th. ♥