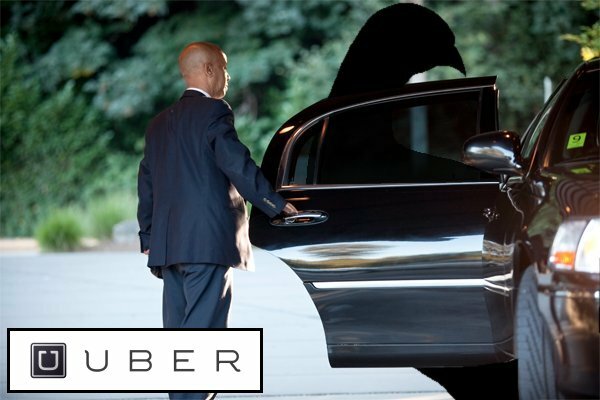 This week, Steve Annear over at BostInno shared a great write-up and preview for 'Elsewhere'. In addition to picking my brain and condensing my ramblings, he highlighted a major perk of attending the opening reception, FREE Uber Cab rides to the show.
Here's the scoop:
"Uber is pleased to be offering Uber users with a complimentary black car ride to the FLUX. 'Elsewhere' reception on September 20th.
If you haven't tried Uber yet, They are a town car service that lets you request a private driver from your mobile phone for slightly more than a cab. The drivers are professional livery drivers in an arrangement of Lincoln Town Cars, Cadillac DTS, Suburbans, etc that would be more than happy to take you wherever you need to go. Just download the app on the App Store or Google Play, create an account, and use the promo code: "fluxuber" for your free town car service to the event.* 
Questions? No problem! Just shoot Uber Boston's community manager, Nick, an email at Nick@Uber.Com and he'll help sort it out." 
(*note: Uber is comping rides up to $40 in value, which should have you covered..unless you live in Rhode Island. In which case, I'm sorry.)
Don't forget to use the promo code: "fluxuber" when booking your ride tomorrow and arrive in style!
Check out the full article on BostInno here.
RSVP for the opening here.
See you Elsewhere! ♥