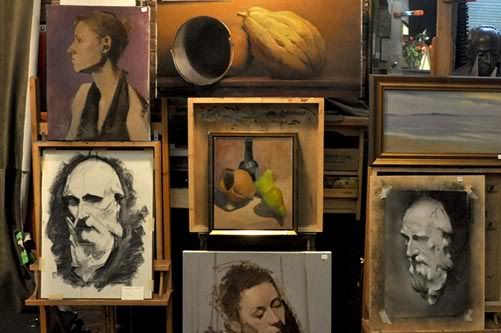 (the work of Jason Polins)
The Brickbottom Artist Building is one of the oldest living and working artists communities in the country.
In 1984, a group of artists came together, in search of a stable and affordable working and living environment. They eventually purchased two semi-abandoned buildings which were originally erected in the 1920's as the cannery and bakery of A&P stores.
The community, named after the section in Somerville for the clay deposits used for brickmaking, has become a well-known model for other artists' live/work developments throughout the country.
Today, the nearly 150 condominium spaces, each of a unique size, shape and design, serve as both home and workspace to BAA member artists and non-artists alike.(info via BAA)
The Brickbottom Open Studios were broken up into 3 buildings: The Foundry, The Bakery and the neighboring Joy St. Studios.
There were loads of interesting studios to look at in the Foundry and Joy St. buildings, but unfortunately the majority of Bakery studios were closed.  To the point where my favorite part was running into an 8' tall Babe 2: Pig in the City poster in one of the hallways.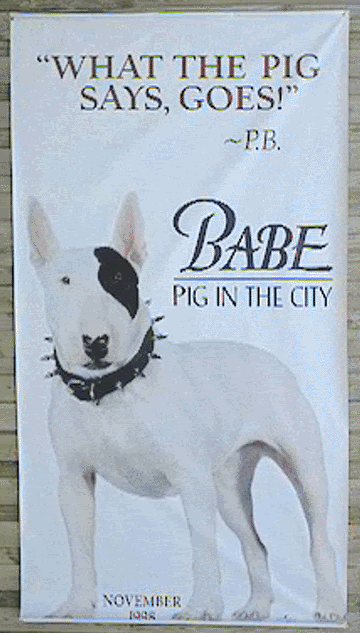 (hi 1998.)
You know, one of the many hallways… with shut doors ..Open Studios: Shut Doors. A Lifetime Original Movie.
I loved seeing the wide range of mediums in the studios, was introduced to great artists by a friend who lives in the community, and was able to actively engage as well as silently observe.  I learn something new every time.
—————————————
Pauline Lim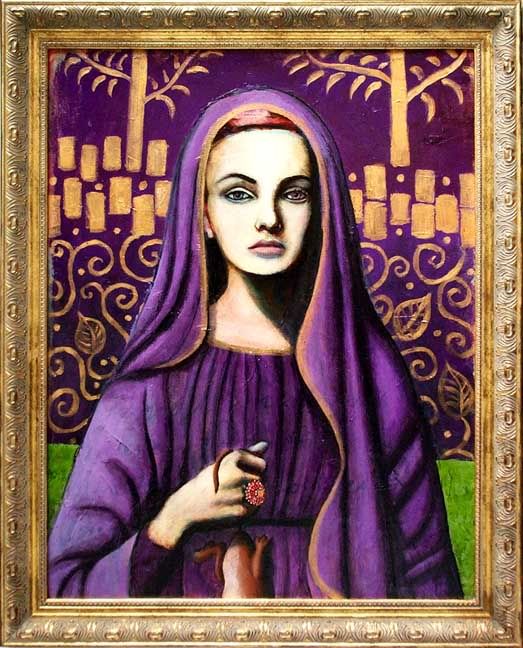 (Our Lady with a Rat)
My friend who recently had a baby bought I'm So Big during our visit after pining over the piece for two years. It was exciting to see the red dot thrown up and I know the painting will have a great home.  You might also want to take a peek at Pauline's CV, if you want your mind blown that is.
————————————
Josh Wisdumb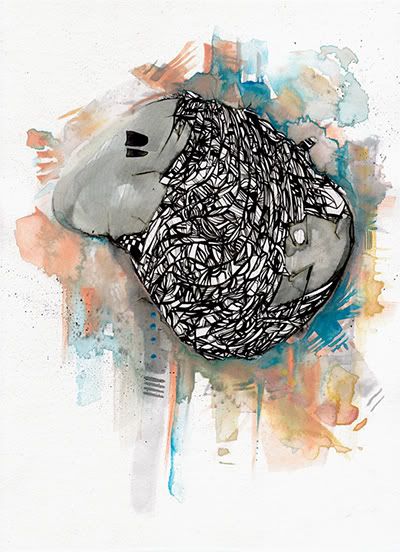 ————————————
Kristin KB Breiseth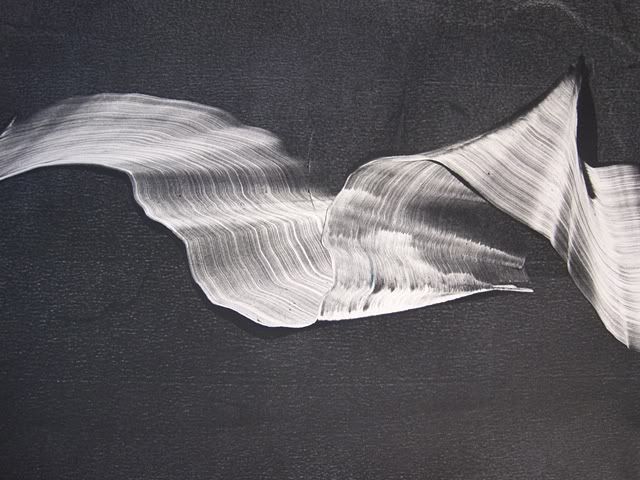 Aside: KB was my Twilight zone visit..In addition to her awesome abstract pieces she has a series of paintings of her shelter pup from the South..who looks like a fox…named Sadie Mae. Twins.
————————————
Cynthia Maurice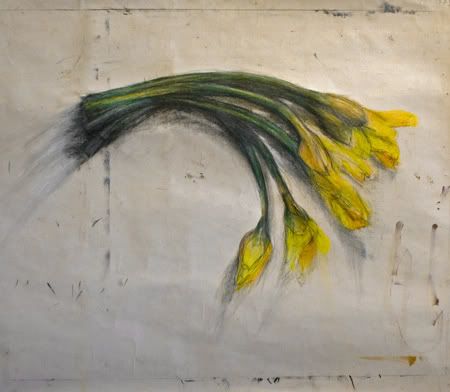 ————————————
Michael Crockett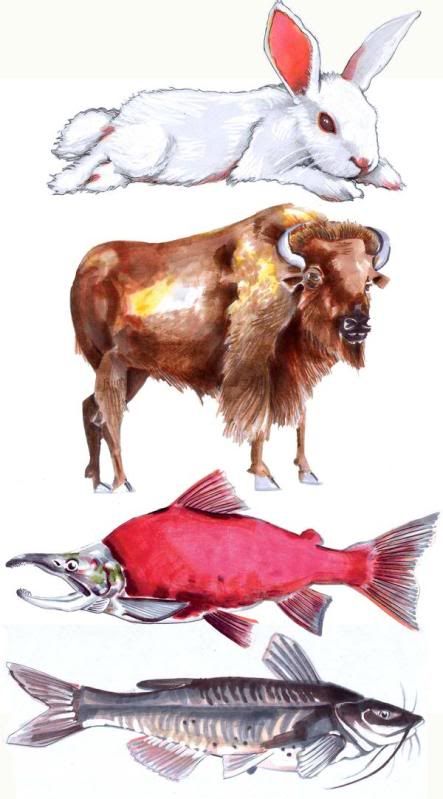 ————————————
Marjorie Forte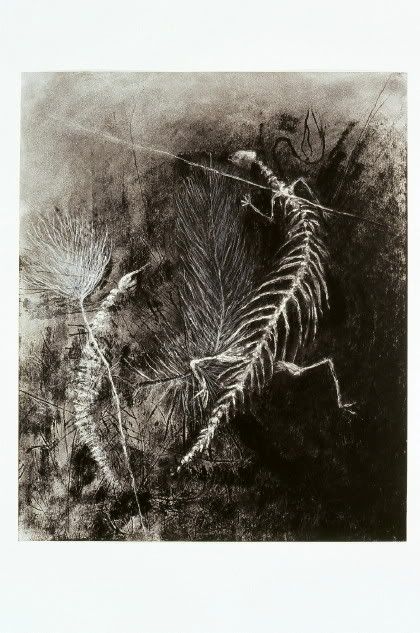 ————————————
Joo Young Choi

————————————
Jason Polins


Was really impressed with Jason's work and picked up one of his amazing studies.  Seriously such a nice guy, and was doing a live painting instruction when I visited his studio.  Inspired by the work of John Singer Sargent, Jason paints realistic portraits, still lives, and landscapes in oil, charcoal and pastels.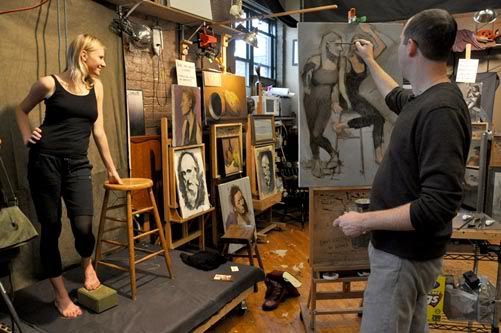 He even offers classes in his studio for figure drawing, still life, and bargue and cast work.  Each course is 16(3 hour each) classes, and you can learn more about Jason's offerings here.  Or download a registration form here.
————————————
Tim Fish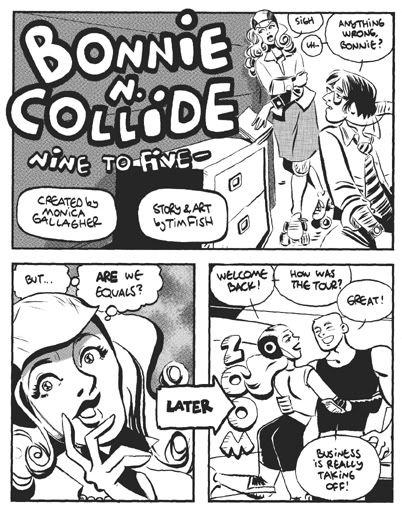 ————————————
David Sholl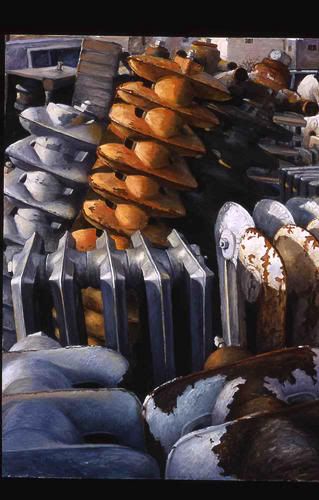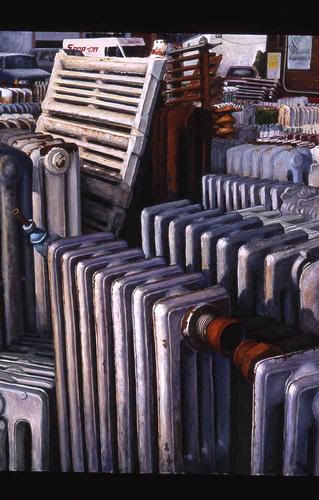 ————————————
Jerry Lainoff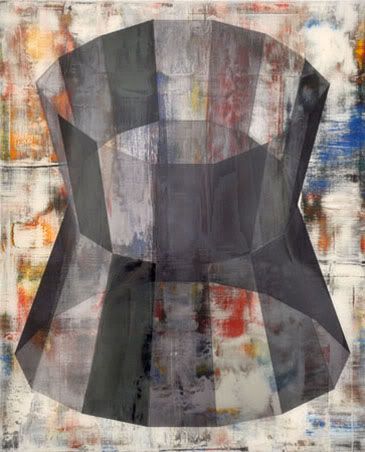 ————————————
Gina Kamentsky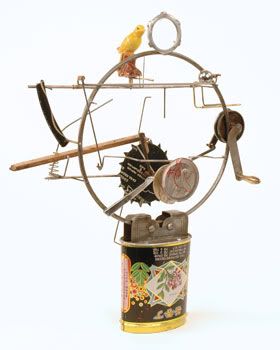 Check out Gina's kinetic sculpture Bird Watching in motion here.
————————————

David Lasley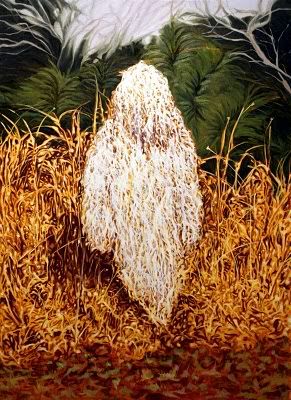 ————————————
Rosamond Purcell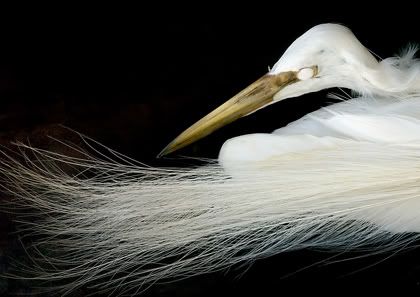 "Rosamond Purcell, photographer, collage artist, and keeper of an incredible wunderkammer."

I'll say.  I had been told I needed to stop by Rosamond's studio during my visit because she housed an amazing collection of "stuff".  No photos were allowed in her space, but it really was a sight to behold.  Floor to ceiling bookcases of dilapidated creatures, oddities, a reconstructed wall of steel, baby doll heads with vacant sockets, an elephant bird egg, bizarre mechanisms, bottles, a lobster sideshow gaff..it was like a page out of Eye Spy.  Surprisingly, her room did not reek of wet socks and expired bagged salad which I would have expected from such a prolific collection of antiquities.
She has written a few books regarding natural oddities, decay and worm eaten literature, a book of photographs reflected off of mercurial bottles and their relation to Shakespeare's works, and even dice(which apparently is one of her best, go figure).
I think I caught a glimpse of myself in a few years while walking through her space.  I would love to sit down and pick her brain at some point(call me!)
———————-
So glad I stopped by the studios, as I never really thought there was too much going on past the Lechmere T Stop aside from despair and Sewfisticated.  I was wrong. Definitely will head back in the Spring and hope to see you there! ♥