I have always found myself drawn to Mucha's images, but never really knew too much about him or his prolific body of work.  After a bit of research, I was able to connect the pieces and learned just how much of his art I have admired throughout the years, without even knowing he was the man behind it all.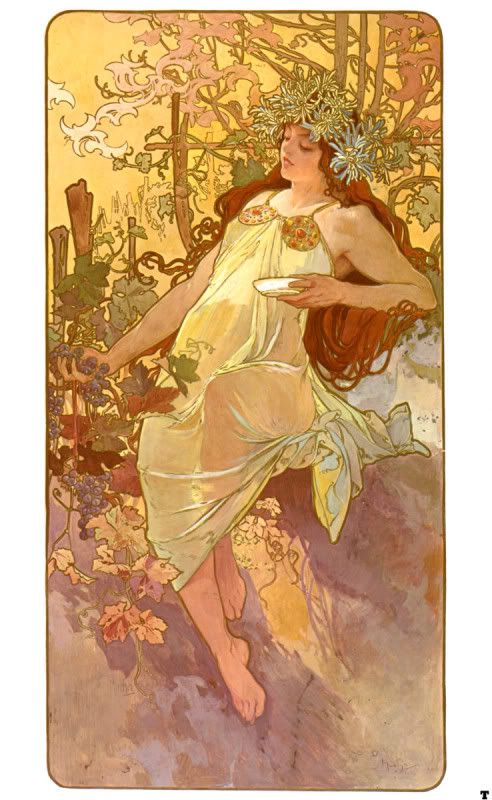 ALPHONSE MUCHA'S LIFE. CONDENSED (danke wikipedia):
Czech artist born July 24, 1860 in the town of Ivančice, Moravia (today's region of the Czech Republic)
began his career painting theatrical scenery
1894, Mucha happened to drop into a print shop in Paris where there was a sudden and unexpected need for a new advertising poster for a play starring Sarah Bernhardt, the most famous actress in Paris, at the Théâtre de la Renaissance on the Boulevard Saint-Martin. Mucha volunteered to produce a lithographed poster within two weeks, and on 1 January 1895, the advertisement for the play Gismonda by Victorien Sardou appeared on the streets of the city. It was an overnight sensation and announced the new artistic style and its creator to the citizens of Paris. Bernhardt was so satisfied with the success of this first poster that she entered into a 6 year contract with Mucha.
Mucha produced a flurry of paintings, posters, advertisements, and book illustrations, as well as designs for jewelery, carpets, wallpaper, and theater sets in what was initially called the Mucha Style but became known as Art NouveauFrench for 'new art').  He was the father of Art Nouveau!
The Art Nouveau style however, was one that Mucha attempted to distance himself from throughout his life; he always insisted that rather than adhering to any fashionable stylistic form, his paintings came purely from within and Czech art.
He declared that art existed only to communicate a spiritual message, and nothing more; hence his frustration at the fame he gained through commercial art, when he most wanted to concentrate on more lofty projects that would ennoble art and his birthplace.
The rising tide of fascism in the late 1930s led to Mucha's works, as well as his Slavic nationalism, being denounced in the press as 'reactionary'. When German troops marched into Czechoslovakia in the spring of 1939, Mucha was among the first persons to be arrested by the Gestapo . During the course of his interrogation, the aging artist fell ill with pneumonia. Though eventually released, he never recovered from the strain of this event, or from seeing his homeland invaded and overcome. He died in Prague on July 14, 1939, of a lung infection, and was interred there in the Vyšehrad cemetery.

In addition to his life, I was also interested in Mucha's legacy.  I recently had the pleasure of attending the screening of American Artifact: The Rise of American Rock Poster Art at Emerson college. It was there that it clicked with me, some of these psychadelic 60's rock poster artists/printers were clearly inspired by Mucha's work and the Art Nouveau movement.

I'm looking at you, Michael English and Nigel Waymouth(aka Hapshash and the Coloured Coat)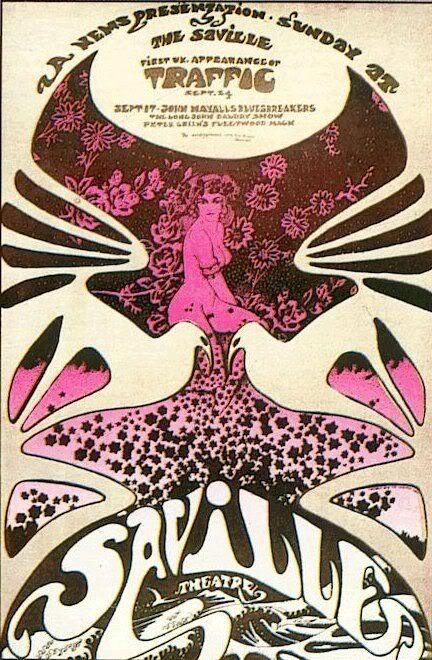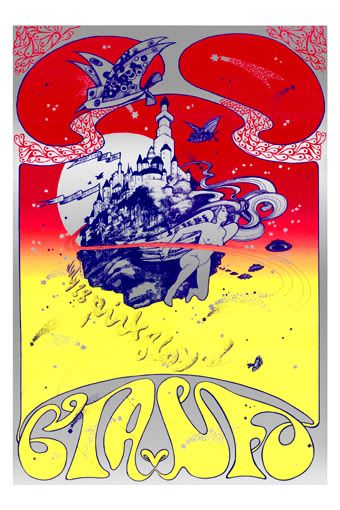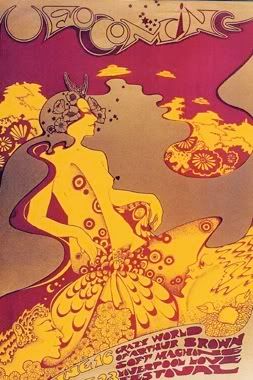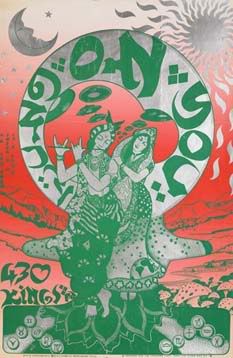 It's nice to see an artist's work celebrated after their death and how in this case, Mucha's legend lives on(for lack of a non-cliched phrase) through the re-imagination of his work/style.
"Good artists copy, great artists steal."-Picasso
And THAT my sweethearts, is your art history lesson of the day. ♥