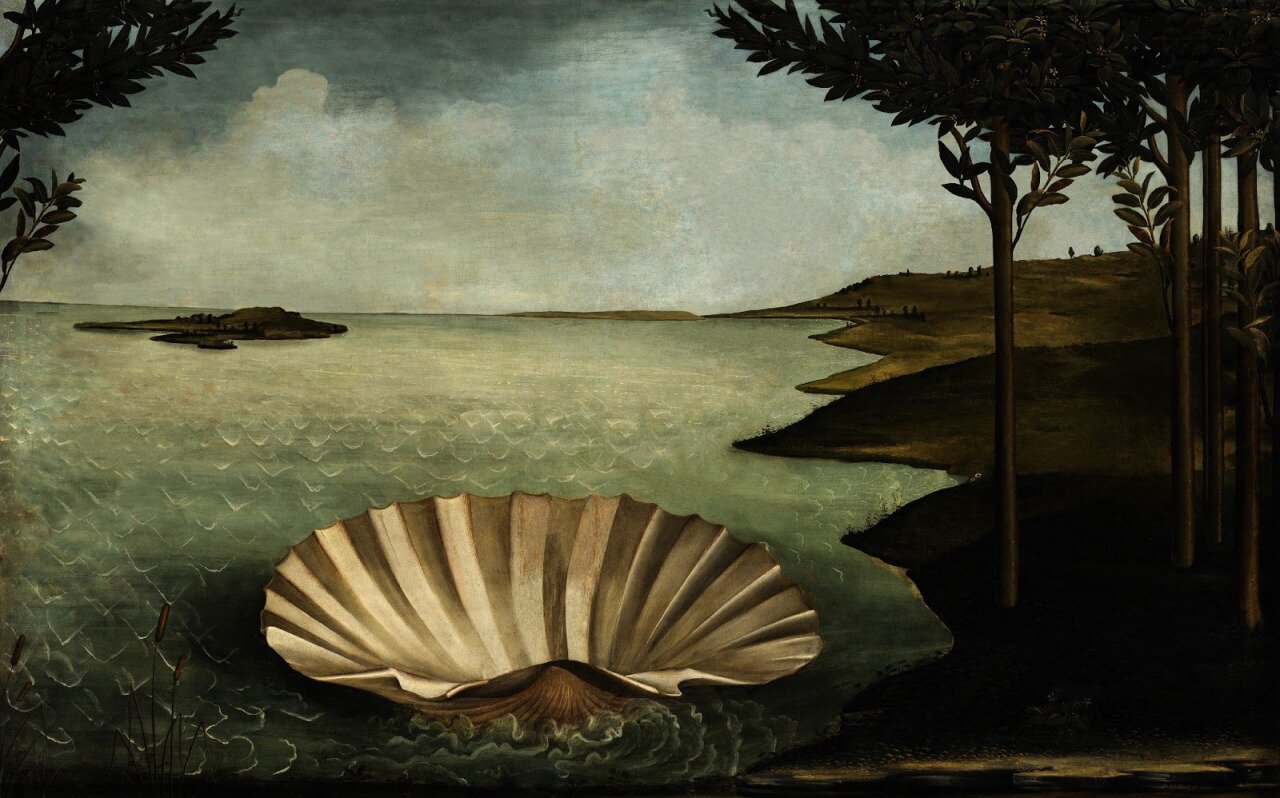 When I speak with artists about their craft, whether formally in a portfolio review or informally over coffee, 2% of the conversation is in the realm of "what do you think of this color combination?" and the other 98% is related to the psychological factors surrounding the creative process, the creation/production of the art itself, and the day-to-day complexities of living as a working artist.
And it doesn't matter your age.
—————–
Current students face issues related to ageism, self-doubt, insecurity, constructive vs de-constructive "mentors", preparedness for the real world, stifled growth and discovery due to rigid course structures and expectations..
Recent graduates face disenchantment, abandonment, a sea of uncertainty, more self-doubt, "where do I begin?", "where do I live?", full time artist v. day job, building a network, striving to come to terms with and justify the massive debt they just accumulated..
Mid-career artists, who surprisingly seem like an overlooked demographic in art world discourse, face issues related to relevance and identity, keeping up a community presence, lack of funding sources, cynicism, conjuring the energy to hustle and self-promote, insecurities related to technology and online presences, perception of dwindling exhibition opportunities, cultivating new work and steady sales, de-tangling unhealthy gallery relationships..
Even established artists have their problems, many of which elicit eye-rolls from the other categories, but still there are issues related to producing new and fresh content, managing time and opportunities, "will I ever be able to retire?", staving off users and coattail riders, evolving while still maintaining your voice, striving for on-demand creativity, cultivating new relationships, maintaining old ones, and keeping everyone happy,..
And everyone's journey is different.

Folks who are entrepreneurs, at start-ups, founders, and anyone who holds their work near and dear to their hearts, face these same challenges, so it isn't just limited to the arts community.
I'm in the mix as well. While I'm not a full-time artist myself, I still would say I derive personal feelings of enjoyment and self-fulfillment through the arts (as an active or passive participant) rather than my 9-5.
I've recently been reflecting on my own trajectory as I quickly approach my 10 year anniversary in Boston and my 7 year anniversary at my current company.
When I arrived in Boston in 2006, not knowing a soul, I turned to the arts community to help me feel connected. I was in my early 20's and excited by the world. I met some incredible people during this time, but as it pertains to the above, I was also acquainted with counter-productive voices.
I was informed that I would never achieve anything as an 'outsider', my project ideas would never work, no one would take me seriously, I didn't have the connections to make a meaningful impact, too young to do XYZ, that I picked the wrong city to move to.. etc, and when you're new and don't know any better, those can be some tough pills to swallow.
So, what do you do with that information? Pack your things? Curl up and die? Or let those words fuel your fire.

That being said, when students tell me their teachers write-off their ideas, their frenemies crap on their work, their families tell them they will never be a successful artist, that they have wasted enough money and should quit while they are ahead.. it really gets to me.
Students who take their pursuits seriously and who work extremely hard, should be surrounded by support, resources, encouragement, constructive criticisms, advice and positive mentors.
And this isn't to say everything needs to be rosy; 'hard truths' fall under the 'advice' category, but baselessly raining on someone's parade doesn't, to be clear.
AND for us older folks, I do think the onus is on us to be the mentors we might not have had, but wished for. Trust me, I know life can be bleak sometimes, and we share our cynicisms over cocktails, and we get disenchanted by the things we see and cannot change, but when you meet someone who is young and just trying to find their place in the world, don't mar their dreams for sport.
Take them seriously. Listen to their stories, address their inquiries, share your experiences, look for solutions rather than roadblocks, and just be there to lift them up when they get KO-ed by life.
OK? ♥