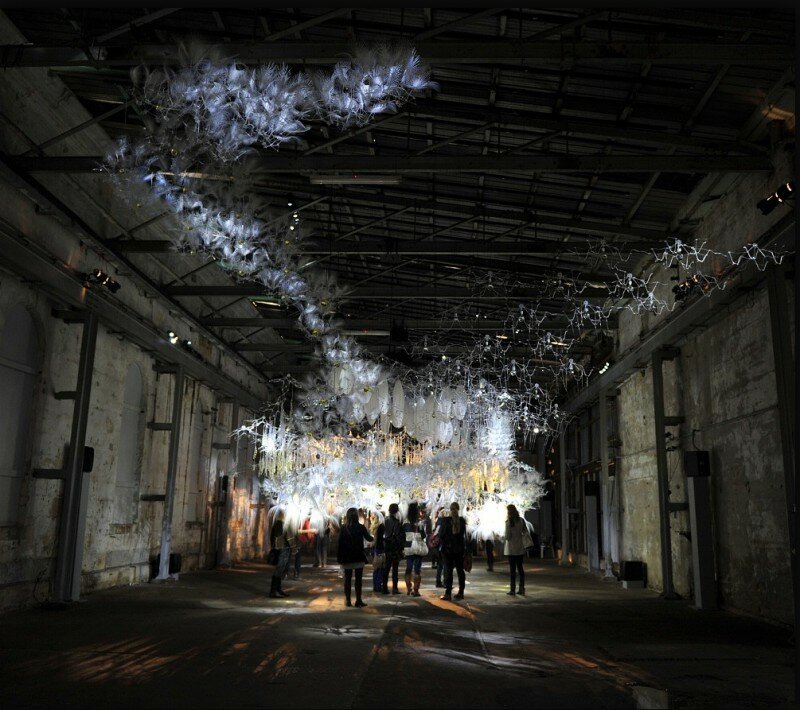 "Philip Beesley mixed experimental chemistry and digital projection to create new environment at the 18th Sydney Biennale. Kinetic installation 'Hylozoic Series: Sibyl' reacts to human presence by changing colour, moving and working as giant lung that breaths in and out offering the idea of live architecture."
A single image doesn't do it justice.
Description here. | See more photos here. | Artist interview here. | Installation video here.
Extremely inspired here. ♥