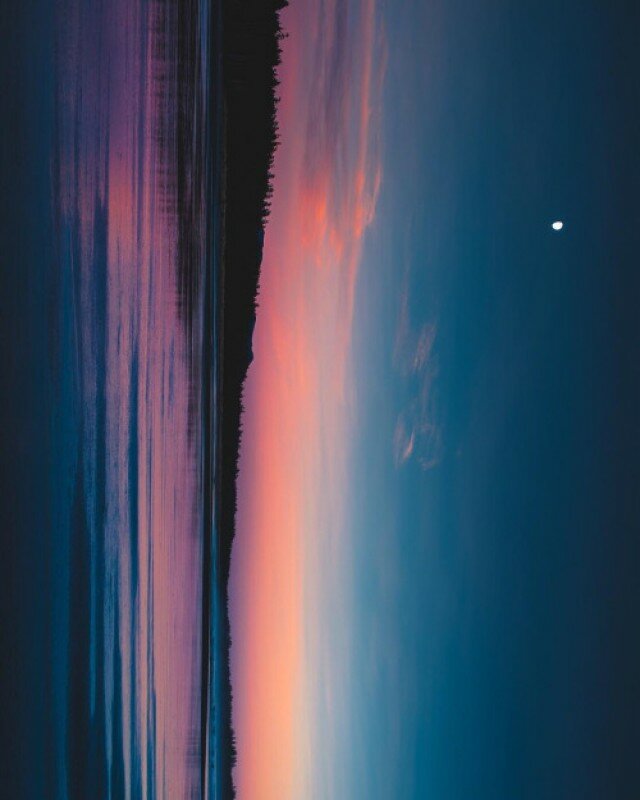 in presence x sublimation x what would have been if you would have stayed
 ——————————-
Master Series Third Thursdays

When: Thursday April 20, 2017 6:00PM
Where: Worcester Art Museum, 55 Salisbury St, Worcester, MA 01609
How: Official Website 
What/Why: "Enjoy an art talk related to one of the featured Master Series artists, plus music, cash bar, cheese and crackers – and the company of other art enthusiasts! Free with Museum admission. Free for college students with current / valid I.D.Topic: Three exquisite greek vases, featured in our Jeppson Idea Lab: the Herakles amphora by the Leagros Painter (1966.63), the Thetis stamnos by the the Tyszkiewicz Painter (1953.92) and the lekythos depicting Two Women Carrying Offerings to the Dead by the Achilles Painter (1900.65).
Speaker: Paula Artal-Isbrand, objects conservator, Worcester Art Museum; Amanda Reiterman, Historian.
This event is a part of WAM's Master Series of lectures about key works on view at the Worcester Art Museum. Galleries are open until 8pm; Master Series admission includes music, cash bar, and cheese and cracker reception."
————————————–
Peter Vanderwarker – Sublimation
When: On view through April 29, 2017
Where: Gallery Naga, 67 Newbury St, Boston, MA 02116
How: Official Website 
What/Why: "Just when you thought you could pack away your snowshoes, winter returns through the lens of Peter Vanderwarker.
After a week-long trip to Yellowstone National Park in January, Vanderwarker came away with a trove of photographs that pivot around sublimation – a change of state, a movement from solid to gas.  At Yellowstone, winter resides on the surface while a very different climate lingers beneath.
Vanderwarker's entire exhibition focuses on the organic. He creates photographs with illusions of scale and form and finds shape and line in the natural world just as he has accomplished with his architectural subjects throughout his career.
Vanderwarker remarks on his trip:
Yellowstone is a winter landscape sitting on a stove.  A super volcano sits underneath the park, and erupts every 600,000 years or so.  Everywhere, you see huge, dead, burnt trees from a devastating fire 29 years ago.  But this scarred landscape is wearing a five-foot deep blanket of new snow – it is dry powder so Yellowstone is a blissfully quiet place.  On cold mornings, ice particles just hang in the air, looking like silver.
Solid turns to vapor everywhere.  The reverse happens too: Steam gushes from boiling pools of mud.  When the steam hits anything solid, it turns instantly to rime ice, which then sublimates back into the dry air.
Lots of animals live here, but I don't know how. Bison use their heads to scrape snow away from old dried grass. Wolves look for weak bison. Foxes listen intently for voles scuttling under the snow, then dive-bomb them.  Bacteria thrive in a narrow zone around thermal features, growing right between steam and ice.
Heaven knows, this is a boiling, beautiful place.
—————————-
Alida Cervantes: Majas, cambujas y virreinacas 

When: On view April 14 through June 25, 2017
Where: Mills Gallery, 539 Tremont Street, Boston, MA 02116
How: Official Website
What/Why: "Boston, MA – In collaboration with Wellesley College, Boston Center for the Arts presents its spring exhibition: Alida Cervantes: Majas, cambujas y virreinacas, from April 14 to June 25, 2017 in the Mills Gallery. Curated by Candice Ivy, this exhibition is presented in conjunction with Wellesley College's Alice Cole Fellowship. Recipient of the 2014 Wellesley College Alice Cole Fellowship, Cervantes' work explores the complexity and tension of being a 'border' artist, and the constant shifts of social and political lines as she crosses the border daily from San Diego to work in her studio in Tijuana, Mexico. This will be the first East Coast solo presentation of Cervantes' work.
Alida Cervantes, Que hubiera sido de mi, si tu estuvieras aqui (What would have been, if you would have stayed), 2017, oil on found wood
Victorian-era women encounter nearly nude men in the imaginative and perverse work of Alida Cervantes, who conflates Mexico's racially and socially charged colonial past with its complex present. Cervantes' rich and provocative paintings, drawings and video work address social hierarchies, gender relations and the reflexive histories situated within colonial and present-day Mexico, where sex, love and emotions both flow and are repressed
The works created by Cervantes for this exhibition reflect her most recent period of artistic experimentation, spanning the two years after moving her studio back to her hometown of Tijuana. Created on scavenged or traded materials from the streets, construction sites, buildings or people's homes in Tijuana, the work combines traditional and non-traditional modes of painting in an innovative fashion.
According to Cervantes, "the impact of working in the downtown area of Tijuana has influenced the materials I use and creates a hierarchy within the formal elements of the work itself. The work reflects my attempt to re-position myself back in my hometown and to create a dialogue between my traditional art methods and the chaotic improvised environment of Tijuana."
————————-
Substantiation: Deborah Coolidge and Brooke Hammerle

When: On view April 18-May 22
Reception: Thursday, April 20, 5-7 p.m.
Where: Simmons College, Trustman Art Gallery, 300 The Fenway, Boston, MA
How: Official Website
What/Why:"Substantiation explores nature by using methods and imagery that poetically re-connects us to the material world. Deborah Coolidge's tree images evoke memory and describe matter. Her textural drawings of trees in color and black and white are wonderfully descriptive and curiously metaphysical as she personalizes and abstracts each individual tree. Brooke Hammerle's photographs depicting flowing water from the series Songs of Light evoke sound and movement while describing abstracted textural light and water. The work is mysterious and ethereal.
Deborah Coolidge received her MFA in ceramics from the Rhode Island School of Design. Her engagement with material is still evident in her drawings. They start with rubbings of trees; the furrows and knobs are the initial investigatory method in her process. As she works she deepens her understanding of the tree's individuality as she both abstracts and particularizes her conversation with these stately living organisms, building layer upon layer of mark-making. Quercus weetamoo. N41°35.5'W71°11.1′ (oak, Weetamoo Woods, Tiverton) created with graphite on paper, calls to mind the compressed energy of this venerable tree. The tree seems to have a dark pelt scrabbled over with fragmented lines and circular shapes.
Brooke Hammerle's peripatetic childhood and eclectic educational experience studying both painting and photography led to a long career at Brown University as photographer for the Bell Gallery and the Art departments. Hammerle's Songs of Light series depicts her fascination with the musicality and rhythmic interplay of a stepped waterfall near her home in Providence RI. In Symphony III, scribbling lines of light undulate across a dark background suggesting mossy wetness and nothing in this world at all.
As Shakespeare's Hamlet declares, "There are more things in heaven and earth, Horatio, than are dreamt of in your philosophy." These two artists manifest that sentiment with their lyrical drawings and photographs."
—————————————————-
Caleb Charland – Under The Arc Of The Sky

When: On view April 14 – May 20, 2017
Artist's Reception: Friday, May 5th, 5:30 – 8:00pm
Where: Gallery Kayafas, 450 Harrison Ave, Boston, MA
How: Official Website
What/Why:"Caleb Charland's new exhibit, Under the Arc of the Sky, combines science, photography, art, and a sophisticated curiosity creating images which are both magical and surreal – illusions that make us question what we are seeing. Visually striking, the resulting pieces reveal the artist's exploration of light, motion, movement, gravity, the push and pull of Earth's forces that are experienced every day.
Charland's pieces are made with and without a camera. They are gelatin silver photographs made in the darkroom or cyanotype prints made in the light. Photograms, long exposures, paper negatives, glow in the dark powder are some of the techniques used, each demonstrating Charland's inexhaustible sense of wonder and childlike exuberance for discovery. Using a lit candle as a pendulum (oscillating 1 meter every 1 second) it swings back and forth, dropping wax onto seven sheets of photo paper becoming a continuous photogram. Lying in the grass with his camera on his chest, lens open to the sky for more than two hours, Charland captures the movement of the earth making the stars appear to move.
Charland's creative scientific curiosity in Under the Arc of the Sky visually explores how the world works. "For me, wonder is a state of mind somewhere between knowledge and uncertainty. It is the basis of my practice and results in images that are simultaneously familiar yet strange. Each piece begins as a question of visual possibilities and develops in tandem with the natural laws of the world. Serendipitously, this process often yields unexpected results measurable only through photographic processes. The human presence and artifacts of the process provide a clue to the creation of the photograph while adding to the mysterious nature of the image. My hope is that this work affirms that even within the well tested laws of science there are, and must always be, pathways to reinterpretation and discovery." CC"
Also on view..
Robert Moeller – redacted: "no further information available"

What/Why: "While many of these paintings may appear calm or resolved at first glance, a closer examination of their surfaces reveals a submerged history of initial thoughts and alternate propositions. Even in their final form, there are always subtle tensions: flat shapes suggest traces of misaligned three-dimensional volumes; unexpected colors slip out around their edges amidst deep currents of geometric composition. The work is influenced in part by the unruly (yes) lines that cross Mondrian's painted grids, with echoes of grounded or negative space upon a suspended shape reverberating through layers of competing visual information. As with a redacted document, the entirety of the text is present in its original form, but it has been made (sometimes in part) unavailable. It resembles something you might have initially recognized yet now can't fully understand. These paintings (Constructs) continually obfuscate the original intent or gesture made while building upon it until something new emerges, something that sits atop (or within) the armature of the first articulation of an idea and continues to recast it. What remains is the redacted version of a first impulse, obscured yet still asserting its primacy."
———-
Stass Shpanin | Coltland Souvenir Shop
When: On view through April 30, 2017
Opening Reception: April 15, 6-8:30PM
Where: EBK Gallery, 218 Pearl Street, Hartford, CT
How: Official Website 
What/Why: "EBK Gallery is pleased to announce Coltland Souvenir Shop – a solo exhibition of new paintings and works by Stass Shpanin. This exhibit is a continuation of the Coltland project started by Stass Shpanin in 2015. During his most recent exhibition at Temple Contemporary in Philadelphia, Shpanin transformed the gallery/museum space into an improvised theme park dedicated to the well-known Hartford native gun manufacturer Samuel Colt. Starting as a performer and a clown, and selling laughing gas, Colt becomes the focal point character to investigate American culture, politics, and history.
This time, Stass transforms EBK Gallery space into the "Coltland Souvenir Shop", a store with the installation of Samuel Colt busts wearing clown noses, and "poster" like paintings. Shpanin says, "I am interested in creating an attractive space that welcomes viewers; however, through their participation, I want my audience to be trapped in the absurdity of juxtaposed images, ideas, surfaces, and histories." Commenting on the title of the exhibition, the artist continues, "I called it a souvenir shop, not a gift shop, because souvenirs refers to a memory of a place. There is a certain absurdity in making a souvenir shop for the place that does not physically exists. It all plays part in a larger context of "institutional critique" I am very involved with."
——————-
Aesthetics: 2017 Studio Art Majors' Exhibition

When: On view April 20–May 12, 2017
Where: Wheaton College, Beard & Weil Galleries, Watson Fine Arts
Opening Reception: Thursday, April 20,  5:30-8:30pm
How: Official Website
What/Why: "Lily Allen • Jack Brotherton • Liam Grace-Flood • Charlotte Hall • Emma-Kate Metsker • Juli Mikush • Weiyi Qian • Jensine Schneekloth • Maggie Walton • Emma Willing"
—————
Construct
When: On view through April 2017
Opening reception: Friday 14 April, 5 to 8pm
Where: Dowling Walsh Gallery, 365 Main Street, Rockland, ME 04841
How: Official Website
What/Why: "Construct is built around the theme of social and material construction. The artists included use painting, sculpture, printmaking and collage to examine construction through various media. Whether through repurposing imagery or materials, creating imagined scenarios, shifting a ubiquitous object, or abstracting a familiar scene, each artist is restructuring information as we usually experience it to create a new paradigm for viewing our everyday physical and societal structures.
The exhibition will show Left-Twist Blocks, a new work by Aaron T Stephan. At first glance these may not seem different from the universal cinderblock, however Stephan has cast cinderblocks in a torqued form. These twisted blocks, which in stacks spiral upwards, lack functionality of the original form, turning ubiquity into the monumental.
Also working with concrete is Stephanie Cardon. Her piece Oil and Water uses fabricated cinderblocks and suspended bamboo thread to create a dimensional moiré effect in space. Her cyanotypes, Lazy Haze and Seersucker Sky, create a similar moiré pattern, showing shifting perceptual qualities. The choice of process resulted from a curiosity about how the space or distance between things could be represented. These works show an exploration of an idea from two angles, allowing the viewer insight into Cardon's process.
Margaret Rizzio's collages, Sardines and Adventure is Here use ephemera such as books, magazines, playing cards, advertisements, and stamps from the 1940's-60's as source material. Focusing in on representations from this specific time period, she recontextualized the imagery, creating a warped nostalgic commentary on the world today.
Representing a different facet of the theme are paintings by Elizabeth Fox. Look at what the Venus blew in and Help in Wonderland are paintings of imagined scenarios, playing with situations in a way that is seemingly dismissible as reality. Fox's paintings pose questions as to who or what is the dominant power, showing pivotal moments from a humorous angle and calling into question construction of our societal structures.
Cal Siegel's work Mega Gem combines wood, plaster, resin, and salt in a collage of materials. The frame structure brings up ideas of architecture and archaeology, simultaneously growing and deteriorating. Untitled presents a combination of materials with specific histories. The found wood was once a piece of a loom from the 1800's. Plaster and acrylic paint distort this history, creating an enigmatic object.
Cloud Sea Fog Steam Sky is part of a recent interest of Cig Harvey's in presenting pieces of written text in neon. This phrase comes from writing that Harvey did describing the feeling of the world being upside down. The words are disorienting in combination, but when placed in this specific order and material, function to reorient and generate an imagined scene as much as they perplex.
John Goodyear creates a new way of seeing through playing with perceptual qualities, pushing the viewer to experience a new reality. Red, Yellow, Blue Construction abstracts simple forms and colors into an optimal discovery.
In Interior, Fairfield Porter (1907-1975) uses flat, opaque colors to create a distinct three-dimensional space. These abstract forms piece together just enough information of the situation to draw the viewer in, only to remind them that they are on the outside looking in. Porter's work Isle au Haut uses subtle tonal variations to piece together an image of the scenic Maine landscape. His colors portray the seaside cliffs as serene and stoic.
——
In Presence

When: First date, April 14, 2017 7PM, more dates below
Where: Distillery Gallery, 516 East 2nd Street, Boston, MA 02127
How: Official Website 
What/Why: "IN PRESENCE is a month-long exhibition that challenges the artist and viewer in the ways in which we can witness and experience performance art. The exhibition features 20 performance artists from around the world.
FRIDAY, APRIL 14TH 7PM
Performances by
Madge of Honor, Philip Fryer
THURSDAY, APRIL 20TH 7PM
Live streamed performances by
Creighton Baxter, Emmanuelle Duret, Michelle Lacombe & Martine Viale
THURSDAY, APRIL 27TH 7PM
Screening of Performance for Video works
Jessica Borusky, Creighton Baxter, DEAD ART STAR, Elaine Thap, Eduardo Restrepo, Sarah Hill, Nash Glynn, Sandrine Schaefer, Hayley Morgenstern, B Ajay Sharma, Silvi Naçi, Harpreet Singh, Zo. E. Ling, Ben Aqua
THURSDAY, MAY 4TH 7PM
Performances by students from a performance art class at RISD
For more info about the artists and the exhibition please visit:
Organized by Tom Maio"
————–
Darkling

When: On view through April 22, 2017
Where: Barbara Krakow Gallery, 10 Newbury Street, Boston, MA
How: Official Website 
What/Why:"Featuring works by Josef Albers, Peter Downsbrough, Sol LeWitt, Robert Mangold, Allan McCollum, Richard Serra. Darkling uses, quite simply, dark imagery as its origin point but with the goal of conceptual, formal and social conversations created through the juxtapositions.
One such example of artists' works that have not been juxtaposed before are Allan McCollum's and Peter Downsbrough's.
Allan McCollum's The Shapes Project: Shapes From Maine, Shapes Rubber Stamps consists of a collection of 144 rubber stamps, each with a different unique shape as its rubber stamp. McCollum has devised a system that allows for the possible production of 31 billion unique shapes. More "Shapes" than people, as the projected spike in the earth's population anticipates, come mid-21st century. As Charmaine Wheatley has written, "An artist rooted in process, Allan McCollum "does projects to raise questions for which he has not yet found answers." "Shapes from Maine" engages the public to share in a discussion of issues relevant to all."
On the back wall of the right alcove are eight silver gelatin photographs. The negatives were made between 1978 and 2015, while the photographic prints were made in 2014 and 2015. Each of the photographs, from the artist's "Halfs" series, consists of a black and white image where one half is a solid wall or plane with texture, grid or other visual information. The other half shows a deeper scene – train tracks receding in space or a curb curving around a street's bend, for example. The wall half prompts focus on texture, while the other half draws attention to the formal arrangements and activity in the "scene". Since each photo has both halves, the experience of comparison occurs and suddenly each half's details inform the reading of the other half. This is further enunciated by the juxtaposition of 5 photos, each using this arrangement, yet each in a different geographic location. One wall has deep texture, another has a grid. One scene seems like a grid, another looks like a study in one point perspective. Every point of view can consist of multiple comparisons.
These two artists, along with the others in the exhibition are interested not just in discrete objects but how experience, history, perception and variation play into one's experience of a work, emotionally, intellectually and physically."
Also on view..
Barbara Krakow Gallery presents:
ONE WALL, ONE WORK

Christian Marclay (March 18 – April 7)
Liliana Porter (April 8 – April 28)
Suara Welitoff (April 29 – May 18)
Julian Opie (May 20 – June
(a video program over 12 weeks)
——————————
Suns Explorer
When: April 18, 2017–April 23, 2017,
Where: Lightbox Gallery, Harvard Art Museums, 32 Quincy St, Cambridge, MA 02138
How: Official Website 
What/Why: "How do we visualize a collection? The Department of Digital Infrastructure and Emerging Technology (DIET) at the Harvard Art Museums designs programs to track, record, and visualize data points associated with the objects in our collections. Visit the Lightbox Gallery to see DIET projects and prototypes for visualizing collections and collections data.
During the Cambridge Science Festival (April 14–23), members of the DIET team will share how projects can be built using the museums' API (harvardartmuseums.org/collections/api) and will describe strategies for building data visualization projects.
The Lightbox Gallery is a collaborative space for digital projects. Each installation in the Lightbox Gallery is unique, developed by the museums in collaboration with faculty, staff, students, and visiting artists. The Lightbox Gallery uses digital tools to reveal connections between objects and play with the traditions of display. Some projects in the Lightbox Gallery are responsive, allowing users to navigate and manipulate the collections; others are cinematic, transforming the museums into a landscape of digital performance."
———————
Opus Affair April

When: Tuesday, April 18 at 6 PM – 9 PM
Where: Towne Stove and Spirits, 900 Boylston St, Boston, Massachusetts 02115
How: Official Website
What/Why: Learn more about Opus Affair and the Towne meet-up here!
———————–
Teenaged

When: On view through April 21, 2017
Where: FPAC Gallery, 300 Summer Street M1 Boston MA 02210
How: Official Website
What/Why: "Big Red & Shiny, Boston's independent contemporary art magazine, presents thirteen artists to mark its 13th year of publication. Since its founding in 2004, BR&S has published over 2,500 pieces of writing cultivating a conversation around thousands of artists who live and work in Boston. The publication provides not only coverage, but access, community, and a platform for critique to artists and cultural producers working in Boston and New England.
In 2017, the publication will continue to cultivate this conversation through our commitment to covering a variety of exhibitions that speak to the diversity of art making in our city and region. In Teenaged, BR&S presents thirteen artists who have contributed to this conversation in some way, be it their own writing, or profiles, interviews, or reviews of their visual work. This sampling of art making in Boston demonstrates the vitality of contemporary art practices in the city.
"Teenaged" will run from April 4–22 with exhibiting artists: Alexi Antoniadis, Linda Leslie Brown, Furen Dai, Micah Danemayer (1988-2016), Tory Fair, Kate Gilbert, Brian Christopher Glaser, Catherine Graffam, Dylan Hurwitz, Maria Molteni, Silvi Naci, Rosie Ranauro, and Thomas Ray Willis."
————————-
Move Your Mind

When: Thursday, April 20 at 3 PM – 5 PM
Where: Lesley University College of Art and Design, 29 Everett St, Cambridge, MA 02138
How: Official Website
What/Why: "Cambridge Creativity Commons and Catalyst Conversations are pleased to present the Fourth Annual STEAM Conversation: Move Your Mind. This is an interactive conversation for all ages exploring and experiencing creativity through the intersection of science and dance with professional dancers, choreographers and scientists!
Join us April 20th from 3pm – 5pm at Lesley University College of Art and Design in partnership with the MIT Cambridge Science Festival. Presenters include, choreographer and executive director of the Dance Complex Peter Dimuro, scientist and founder of Gique, Ashli Polanco and performing arts professor and educator at Bridgewater State and The Sage School, Danielle Bazinet. 
We hope to see you at this engaging event to move your mind and body!"
————-
Say hi:
EMAIL | TWITTER | FACEBOOK | INSTAGRAM | PINTEREST
Let me know if I missed anything this week and I will sneak it in
Learn more about ongoing exhibitions here
Next week is going to be a double-feature: 04.21 – 05.04
The weather this weekend looks sunny with a 100% chance of discount mini eggs by Monday.
Stay sweet, go see art ♥