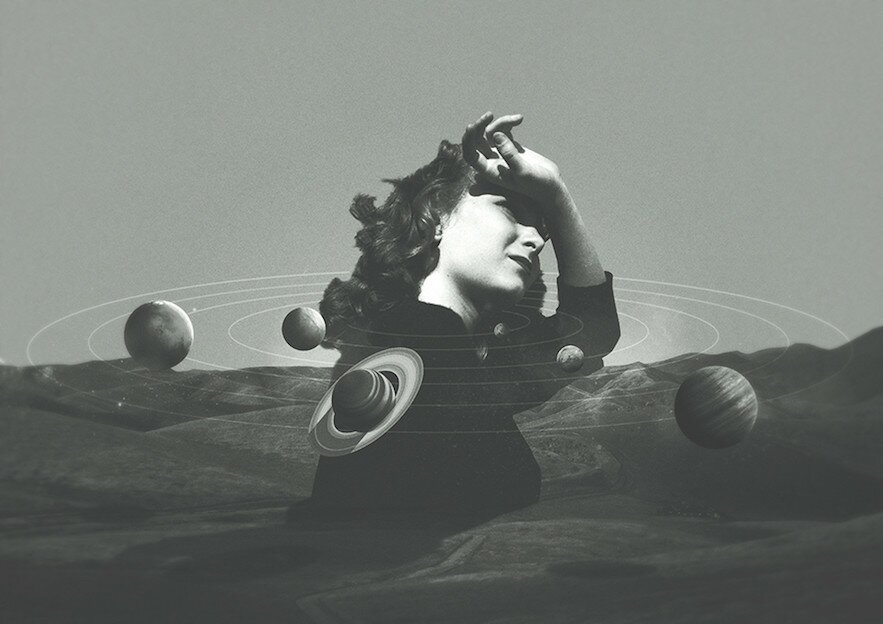 darkling x premonition x everything happens x in flawed abundance
—————-
Pierre Huyghe | Untitled (human mask)

When: On view through May 28, 2017
Where: David Winton Bell Gallery, 64 College St, Providence, RI 02912
How: Official Website
What/Why: "Human Mask is a bachelor rite. A monkey wearing a mask of a young woman, trained as a servant; unconscious actor of a human labor and a drone; unmanned camera, programmed to perform tasks, inhabit the same landscape of Fukushima, just after the natural and technological disaster.
The monkey, left alone, executes, as an automaton, the gesture it had been trained to do, in a pointless pattern of repetition and variation.
Trapped inside a human representation, it became its sole mediator.
Sometimes enacting the role of a servant, sometimes inoperative, endlessly waiting, subject to boredom, left between instruction and instinct.
Behind the mask, a descendant of a common ancestor, in front of it a drone, a human's natural extension. Human Mask suggests a collapse between both biological and cultural distinctions.
– Pierre Huyghe
Pierre Huyghe is renowned for making art that challenges the conventions of the exhibition, exploring the possibilities of its dynamic experience. In the artist's words, he constructs "time-based situations as a set of circumstances and conditions in which emergence, rhythm and variable are indeterminate and exist beyond our presence." This exhibition is the New England premiere of his recent film Untitled (Human Mask) (2014). Set in the landscape of manmade devastation that surrounds Fukushima, Japan, the film confronts us with an eerie reflection of the tenuous divisions between human and animal.
The enigmatic moments of the film may be afterimages of the Anthropocene – the proposed name for our ecological age where humankind has become a force that permanently changes the planet. Poignantly confronting the sublime scale of nuclear cataclysm, the human-animal behaviors convey apocalyptic or perhaps redemptive overtones. Are the animal's gestures the last remaining relics of chauvinism or of human civilization in general — bellwethers of a shift away from the anthropocentrism and disparities that haunt our world?"
——————–
Interplay: The Arts of Engagement
When: On view through April 22, 2017
Opening Reception: Friday April 07, 6-8PM
Where: New Art Center, 61 Washington Park, Newtonville, MA
How: Official Website
Why: "The New Art Center (NAC) is pleased to partner with Northeastern University's College of Arts, Media, and Design to showcase the work of four graduate student artists: Mark C. Aylward, Aiwen Cheng, David Cohn, Hannah Groudas.  Working across sculpture, drawing, installation, video, and animation, these artists playfully illustrate the broad scope and unique sensibility of this new program.
Aiwen Cheng's Hush, Let's Party enlists NAC students and visitors to complete a whimsical, experimental narrative composed entirely from animated GIFS. David Cohn explore the space between language and form in a series of drawings and videos that collectively form the installation Approximations of Not. Hannah Groudas explores the gallery walls as if they were a sensitive living skin in Pellis, while Mark C. Aylward develops the site-specific installation Nothing to See Here in an overlooked cranny of the building.
​​​​This exhibition serves as a capstone to the students' first year in the program. Each student visited NAC and worked with their advisor to propose a project responding directly to both the site and the community. Their proposals were reviewed by guest curator Susan Metrican who helped them refine and scale their projects for exhibition.
Currently in its inaugural year, Northeastern's MFA in Interdisciplinary Arts educates artists for a lifetime of creative work in the public sphere. Drawing on visual and performing art, media studies, and the expanded field of design, the program supports the development of ambitious projects by a diverse, international group of creative practitioners."
Also on view..
In Flawed Abundance

When: On view from April 7, 2017 to May 6, 2017 in the Main Gallery
Opening Reception: Friday April 07, 6-8PM
What/Why: "The International Encaustic Artists (IEA) and the New Art Center in Newton (NAC) join together to present In Flawed Abundance. Juried by Miles Conrad of Conrad Wilde Gallery and organized by IEA Exhibitions Co-Chair Lola Baltzell.
This exhibition explores the riddle of living, the struggle to be content with the moment, with what is. Rather than wishing things were different — not wanting what we have, wanting what we don't have, Mr. Nepo points to the deep truth that everything we need is right before us. Encaustic painting lends itself perfectly to this concept of here and now. There is an immediacy to encaustic which suits an intuitive style of working and its inherent translucent characteristics readily express a wide range of subject matter.
About the Juror: Miles Conrad is an artist, educator, and curator who has been active in the encaustic community since 1992. He was recently awarded the IEA Lifetime Achievement Award at the 2016 La Vendéene Awards Banquet. Mr. Conrad is the founding Director of Conrad Wilde Gallery in Tucson, AZ. Since 2005, his gallery has been host to nationally acclaimed exhibitions celebrating abstraction and innovation; including an esteemed Annual Encaustic Invitational. He is the creator of Miles Conrad Encaustics, an internet-based supplier of encaustic paint, tools & supplies based in Tucson, AZ where he also teaches comprehensive workshops in encaustic technique.
Miles currently works from a studio granted by the Artist-In-Residence program at Process Museum in Tucson, Arizona. He received the Tucson Museum of Art, Contemporary Art Society 'Award of Excellence' for his work in the Arizona Biennial 2011. His work is included in the Occupy Museums project, Debtfair, to be exhibited at this year's 2017 Biennial at the Whitney Museum of American Art in New York City."
—————————-
AD 20/21

When: On view April 06-09, 2017
Where: Cyclorama, 539 Tremont Street, Boston, MA
How: Official Website
What/Why:"AD20/21: Art & Design of the 20th & 21st Centuries and The Boston Print Fair feature 50 select exhibitorsoffering modern to contemporary furnishings, decorative arts, fine art, fine prints, photography, jewelry, and home decor at the only show and sale of its kind in New England… affordable works to museum-quality masterpieces! It requires the participation of hundreds of individuals and businesses to bring you one spectacular weekend. We especially thank our Exhibitors, without whom there would be no show. Please support their efforts through your purchases and keep the finest in design and fine art coming to Boston!"
—————–
Jeppson Idea Lab: Master Vases from Ancient Greece
When: On view through October 01, 2017
Where: Worcester Art Museum, 55 Salisbury St, Worcester, MA 01609
How: Official Website 
What/Why: "This exhibition will feature three of WAM's best ancient Greek vases: the Herakles amphora by the Leagros Painter (1966.63), the Thetis stamnos by the the Tyszkiewicz Painter (1953.92) and the lekythos depicting Two Women Carrying Offerings to the Dead by the Achilles Painter (1900.65). Exquisitely painted—including foreshortening, a painting technique believed to have been invented in the Renaissance—these three vases were made in Athens over 2,500 years ago. They represent three major Greek vase painting traditions: the black-figure, the red-figure and the white ground painting tradition. The ingenious—and mysterious—firing method that produced their distinctive red and black colors, which is a milestone in the history of ceramic technology, was only re-discovered in the 20th century. Also present is a unique line type which stands proud of the surface, only visible on Greek vases, called relief line. When Museum conservators studied the relief lines on these vases using cutting edge surface examination tools they determined that these lines were not extruded like a baker would extrude icing for cake decoration but were produced with a brush made of only a few hairs.
All three vases underwent lengthy treatments at the Museum's conservation lab. Among the discoveries that were made during its treatment was finding a small inner vessel concealed within the neck of the lekythos which would have held the scented oils. The lekythos appeared full to its rim when actually it only contained a few ounces of this precious substance destined for the tomb of a loved one."
—————————
Dawn Southworth – Premonition
When: On view through May 9, 2017
Reception: Saturday April 8, 4:00-7:00
Where: Clark Gallery, 145 Lincoln Road, Lincoln, MA 01773
How: Official Website
What/Why: "Paintings and Scupture & Work by 5, Janice Redman, Sharon Kaitz, Sati Zech, Chip Brock, Ray Gross"
———————————–
Miniatures
When: On view April 11 – May 6, 2017
Opening Reception:  Thursday, April 13, 6-8pm
Where: Cambridge Art Association, Kathryn Schultz Gallery, 25 Lowell Street, Cambridge, MA
How: Official Website
What/Why: Learn more about the exhibition here
Also on view..
Sincerity and Sublimity: From Right Now to Next 

When: On view through April 28, 2017
Where: Cambridge Art Association, University Place Gallery, 124 Mt. Auburn Street, Cambridge, MA
What/Why: "Sincerity and Sublimity:  From Right Now to Next features a group of five young artists creating exceptionally engaging, unexpected and challenging work that is tuned into the nature of our 21st century world while maintaining strong relationships to art history.  We're all about figuring out where we are and where we are going.  Working in a variety of media, the show examines a collection of contemporary themes in direct response to the artists' lived experiences and environments.  We believe the most sublime activities can come in the form of daily ritual and our work can be seen as meditations on times that lie ahead."
—————————
West, a solo exhibition by Kathya Maria Landeros
When: On view through April 23, 2017
Where: Kijidome, 59 Wareham Street #1a, Boston, MA 02118
How: Official Website
What/Why: Learn more about the exhibition here
—————————
In Bloom
When: On view through April 30, 2017
Opening Reception: Friday April 07, 2017 6-8PM
Where: Chase Young Gallery, 450 Harrison Ave, No. 57, Boston, MA 02118
How: Official Website 
What/Why: "A Group Exhibition Featuring:  Michael Zigmond, Cynthia Packard, Alicia Tormey"
——————–
Beverly Semmes: Wild Child
(prior work by Beverly Semmes)
When: On view April 7 – May 27, 2017
Opening Reception: Friday April 07, 2017, 6-8P
Where: Samson Projects, 450 Harrison Ave, Boston, MA 02118
How: Official Website 
What/Why: Learn more about the exhibition here
——————–
Spazuk: Hubris, Beauty and Greed
When: On view through May 28, 2017
Opening Reception: Friday April 07, 6-8PM
Where: Adelson Gallery, 520 Harrison Ave, Boston, MA 02118
How: Official Website 
——————–
Christina Zwart  |  Pussy Tower
When: On view through Mary 7, 2017
Opening Reception: Friday, April 7 and Friday, May 5, 5:00 – 8:00 PM
Where: Boston Sculptors Gallery, 486 Harrison Avenue, Boston, MA 02118
How: Official Website 
What/Why: Learn more about the exhibition here
Also on view..
Christopher Abrams  |  Orifice and Oculi
What/Why: Learn more about the exhibition here
——————–
Matt Williams: Everything Happens (1976)
When: On view through May 6, 2017
Where: Proof Gallery,  516 E. 2nd Street, South Boston, MA 02127
How: Official Website 
What/Why: "Proof Gallery is pleased to present EVERYTHING HAPPENS (1976) a show of photographic works by Matt Williams.  Working within the genres of family and humanist photography, Williams suggests narratives that subvert notions of parental influence and test the power of ancestral ties. Focusing on male rites of passage from adolescence to old age, Williams acts as witness but also subject. He and his subjects are by turns performers and composers and captives in a space that is flexible and complex. Loss and absence are the organizing principles of EVERYTHING HAPPENS (1976).
Born in Cleveland, Matt Williams grew up in the suburbs of both Boston and Brussels which were, at the same time, surprisingly similar and wildly different. This paradox and many others has informed his work from the beginning. He received an MFA in Photography from the Rhode Island School of Design in 2016. He has exhibited recently at ClampArt in New York City and the Museum of Fine Arts in Boston.  Work from EVERYTHING HAPPENS (1976) is featured in the current issue of Paper Safe magazine."
——————–
Vivian Pratt: Encounters
When: On view through April 30, 2017
Opening Reception: Friday, April 7 6-8:30 pm
Where: Bromfield Gallery, 450 Harrison Ave, Boston, MA, 02118
How: Official Website 
What/Why: "I am fascinated with organic materials, and my studio overflows with my collections of nature's debris. I often use branches, roots, flowers and other natural materials for inspiration.
Recently I began to make sculptural reliefs by molding paper over wire forms. I begin intuitively, with no plan but as the forms develop, they come alive and I see them as creatures.
They reside on a wall and, as I add plant materials, they interact with each other. I move and modify them until I feel a flow – chance encounters of imaginary beings."
Also on view..
Dietlind Vander Schaaf: 10 Minutes of Quiet
What/Why: "10 MINUTES OF QUIET" addresses the increasing need for quiet and self-reflection in the midst of our increasingly busy and technologically distracted lives.
Divided into ten distinct sections, this body of work explores the inner landscape in an attempt to render temporary, fleeting moments of beauty, balance, and stillness visible.  It references teachings from Zen Buddhism, Christian mysticism, the poetic traditions, and contemplative practices including yoga and meditation.
Click on this link to see a short video about the intersection between Dietlind's art and contemplative practice:https://vimeo.com/183842205
Support for this exhibition was made possible in part by a grant from the Maine Arts Commission."
——————–
ZANE/OSTENDARP

When: On view through May 13, 2017
Opening Reception: Friday April 7, 2017 6-8PM
Where: Carroll and Sons Gallery, 450 Harrison Ave, Boston, MA 02118
How: Official Website 
Also on view..
Monique Johannet: Stolen Sandback 
——————–
Barbara Moody: Inside/Out
When: On view through April 30, 2017
Opening Reception: Friday April 07, 2017 5-8PM
Where: Kingston Gallery, 450 Harrison Ave, No. 43, Boston, MA 02118
How: Official Website 
What/Why: "Embodying the abstract tradition of intuitive exploration through drawing and painting, Inside/Out is an exhibition of bold new work by Barbara Moody. Electrifying the space with color, shape, line and subtleties of surface Moody employs a range of materials to create large-scale drawings on Tyvek, an industrial construction material of thin plastic. The vast expanse of Moody's drawings creates virtual shifts and collisions in space, full of chaos, tremors, and foreboding. "When I make the large drawings, it's like a performance; fast, wild mark-making, drips, changing whole sections from dark to light with broad strokes." Moody uses multiple perspectives and viewpoints in Inside/Out to generate a sense of immersion in the space, enveloping the viewer in a visually rich, mysterious environment."
Also on view..
Luanne E Witkowski: Burning Desire
What/Why: "Burning Desire is a series of new mixed-media works by Luanne E Witkowski. Combining a wide range of art materials Witkowski uses the patterns of woodgrain on panels to emphasize her response to shape and texture repeated and carried throughout the natural world. Burning and marking the surface suggests natural geographies and topographies, while the simplicity of line, relationships of shapes, and the content of color reveal the meaning and power of Witkowski's exploration."
——————–
Familiar to Millions: Heather McGill
When: On view through April 18, 2017
Opening Reception: Friday April 07, 5-8PM
Where: Miller Yezerski Gallery, 460 Harrison Ave, Boston, MA, 02118
How: Official Website 
Also on view..
Andrew Millner: Bouquet
——————–
Secrets of the Sea: A Solo Show Featuring the Artwork of Keenan Derby
When: On view April 07- May 21, 2017
Opening Reception: Friday April 7, 5-9 pm
Where: Abigail Ogilvy Gallery, 460 Harrison Ave, C7, Boston, MA 02118
How: Official Website 
What/Why: "Keenan Derby's abstract paintings develop in a carefully negotiated discourse between formation and collapse. What begins as a clearly articulated under-drawing, structured by a grid, undergoes multiple transformations, alternately concealing and rediscovering its original composition. The artwork is an amalgamation of the artist's initial vision and the unpredictability of the paint itself, which acts an agent in its own application.
Growing up in a household of biologists, Derby traveled through diverse environments, learning to view the world with a scientist's sense of observation and wonder. He sees nature as an endless stretch of raw material to inform his artwork, its inherent cycles of destruction and renewal representative of the impermanence of all forms. The work presented in Secrets of the Sea explores this concept through the theme of water and tides. Derby's process breaks apart and unravels familiar images, like the sea picking away at the coast with time. His choice of medium—paint turned textural by the incorporation of sand—lends itself to this disintegration, turning an otherwise smooth line or shape into a corrugated ripple.
Secrets of the Sea was inspired by a 17th century depiction of a Dutch whaling expedition painted on ceramic tiles, reproduced in an eponymous issue of Reader's Digest. The ceramic tiles form a grid not unlike the ones Derby uses in his own work. Combined with the natural degradation of the materials, they dismantle the scene. Drawn to the intersecting lines and and luminous seascape colors, Derby used fragments of this piece as a basis for his under-drawings for the series.
The finished work is only suggestive of its source material, deconstructed through layers of paint and sand. The coarse topography of each painting is reminiscent of decomposed organic material, like mossy, mildewed wood. The apparition of a mast or hull lingers in certain lines, cracks and whorls allude to stormy skies and choppy seas. Derby leaves no surface undisturbed. The irregular planes and mottled colors give every piece the impression of perpetual motion.
Keenan Derby lives and works in Los Angeles, California. He received his MFA from Boston University and his BFA from the Maryland Institute College of Art. He has exhibited in galleries nationally, including Craig Krull Gallery in Santa Monica, CA, and Trestle Gallery in Brooklyn, NY, and at the 2017 Art Market San Francisco art fair. His work is included in a number of private collections across the country."
——————–
April Exhibitions

When: On view through April 30, 2017
Opening Reception: Friday April 07, 6-8PM
Where: Galatea Fine Art, 460 Harrison Ave, Boston, MA 02118
How: Official Website 
——————–
Darkling

When: On view through April 22, 2017
Where: Barbara Krakow Gallery, 10 Newbury Street, Boston, MA
How: Official Website 
What/Why:"Featuring works by Josef Albers, Peter Downsbrough, Sol LeWitt, Robert Mangold, Allan McCollum, Richard Serra. Darkling uses, quite simply, dark imagery as its origin point but with the goal of conceptual, formal and social conversations created through the juxtapositions.
One such example of artists' works that have not been juxtaposed before are Allan McCollum's and Peter Downsbrough's.
Allan McCollum's The Shapes Project: Shapes From Maine, Shapes Rubber Stamps consists of a collection of 144 rubber stamps, each with a different unique shape as its rubber stamp. McCollum has devised a system that allows for the possible production of 31 billion unique shapes. More "Shapes" than people, as the projected spike in the earth's population anticipates, come mid-21st century. As Charmaine Wheatley has written, "An artist rooted in process, Allan McCollum "does projects to raise questions for which he has not yet found answers." "Shapes from Maine" engages the public to share in a discussion of issues relevant to all."
On the back wall of the right alcove are eight silver gelatin photographs. The negatives were made between 1978 and 2015, while the photographic prints were made in 2014 and 2015. Each of the photographs, from the artist's "Halfs" series, consists of a black and white image where one half is a solid wall or plane with texture, grid or other visual information. The other half shows a deeper scene – train tracks receding in space or a curb curving around a street's bend, for example. The wall half prompts focus on texture, while the other half draws attention to the formal arrangements and activity in the "scene". Since each photo has both halves, the experience of comparison occurs and suddenly each half's details inform the reading of the other half. This is further enunciated by the juxtaposition of 5 photos, each using this arrangement, yet each in a different geographic location. One wall has deep texture, another has a grid. One scene seems like a grid, another looks like a study in one point perspective. Every point of view can consist of multiple comparisons.
These two artists, along with the others in the exhibition are interested not just in discrete objects but how experience, history, perception and variation play into one's experience of a work, emotionally, intellectually and physically."
Also on view..
Barbara Krakow Gallery presents:
ONE WALL, ONE WORK

Christian Marclay (March 18 – April 7)
Liliana Porter (April 8 – April 28)
Suara Welitoff (April 29 – May 18)
Julian Opie (May 20 – June 8)
(a video program over 12 weeks)
——————–
2017 James and Audrey Foster Prize 

When: On view through July 09, 2017
Where: ICA Boston, 25 Harbor Shore Drive, Boston, MA 02210
How: Official Website 
What/Why: "The James and Audrey Foster Prize is key to the ICA's efforts to nurture and recognize Boston-area artists of exceptional promise. First established in 1999, the James and Audrey Foster Prize (formerly the ICA Artist Prize) expanded its format when the museum opened its new facility in 2006. James and Audrey Foster, passionate collectors and supporters of contemporary art, endowed the prize, ensuring the ICA's ability to sustain and grow the program for years to come.
The 2017 prize and exhibition will feature the work of Sonia Almeida, Jennifer Bornstein, Lucien Castaing-Taylor and Véréna Paravel, and Lucy Kim—artists working at a national and international level whose work has received limited exposure here in Boston. In media including painting, sculpture, printmaking, film, and video, and exploring a range of themes and subjects, each of the artists engage the human body with a tactile approach to its cultural, psychological, and historical resonances. Each of the artists will present a major work, or group of works, on view for the first time in Boston.
Central to the exhibition, this iteration of the James and Audrey Foster Prize features a new program, The Foster Talks, enabling audiences to engage more deeply in the work and practice of the Prize winners. Over the course of the exhibition, each artist will present their work and invite an important writer, artist, performer, researcher, or other cultural producer who has influenced their artwork, or whose own work resonates with the artist's. The conversations will be followed by a free reception, open to the public. The Foster Talks will connect questions around contemporary art to a broad range of cultural, intellectual, and political issues, creating relationships between art and different fields."
——————–
Memory Unearthed: The Lodz Ghetto Photographs of Henryk Ross
When: On view through July 30, 2017
Where: Museum of Fine Arts, Avenue of the Arts, 465 Huntington Avenue, Boston, Massachusetts 02115
How: Official Website 
What/Why: "I buried my negatives in the ground in order that there should be some record of our tragedy." —Henryk Ross
On view in the Linde Family Wing for Contemporary Art from March 25 to July 30, 2017, "Memory Unearthed" offers an extraordinarily rare glimpse of life inside the Lodz Ghetto during its existence from 1940 to 1944, through the lens of Polish Jewish photojournalist Henryk Ross (1910–1991).
Situated in the heart of Poland, the city of Lodz (pronounced Wudz in Polish; Lodzh in Yiddish; Ludz in English) was occupied by German forces in 1939. The Germans consolidated the area's Jewish population—more than 160,000 people—into a poor industrial section of the city, sealing it off from the outside world, making the Lodz Ghetto second in Jewish population only to the Warsaw Ghetto in German-occupied Europe.
Henryk Ross was among those confined to the ghetto in 1940 and he was put to work by the Nazi regime as a bureaucratic photographer for the Jewish Administration's Statistics department. Ross took official photographs for Jewish identification cards, as well as images used as propaganda that promoted the ghetto's efficiency. Unofficially—and at great risk—Ross documented the brutal realities of life under Nazi rule, culminating in the deportation of thousands to death camps at Chelmno and Auschwitz. Hoping to preserve a historical record, Ross buried his negatives in 1944. He returned for them after Lodz's liberation, discovering that more than half of the original 6,000 survived.
"Memory Unearthed" presents more than 200 of Ross's powerful photographs, comprising a moving, intimate visual record of the Holocaust. The images are accompanied by artifacts, including Ross's own identity card, and ghetto notices. An album of contact prints, handcrafted by Ross and shown in its entirety as the centerpiece of the exhibition, serves as a summation of his memories, capturing his personal narrative.
For More on the Lodz Ghetto and a Digital Archive of Ross's Photographs
This exhibition was organized by the Art Gallery of Ontario, which houses Henryk Ross's collection. The AGO created an extensive website with information on the Lodz Ghetto and where you can browse more than 4,000 photographs from the Henryk Ross collection."
——————–
New England on Paper: Contemporary Art in the Boston Athenæum's Prints & Photographs Collections

When: On view through September 03, 2017
Where: BOSTON ATHENÆUM 10½ Beacon Street, Boston, MA 02108
How: Official Website
What/Why:"This exhibition showcases contemporary prints, drawings, and photographs from the Prints & Photographs Department of the Boston Athenæum. The Department began collecting contemporary works of art on paper in 2000 with the donation of the Frances Hovey Howe Print Fund, named in honor of Trustee Emeriti Frances Hovey Howe (1917-2001), an early childhood education specialist and collector of contemporary art. The Fund was established to support regional artists and to create a repository of artistic work on the built and natural environment and cultural life of Boston and New England. The Howe Fund has enabled the Athenæum's Prints & Photographs Department to build a twenty-first century collection that relates to and complements its existing holdings of historic graphic material documenting New England culture.
The objects in this exhibition demonstrate the wide variety of artistic responses to the urban, rural, and community life of New England. Works in many different media are on display from linocuts, lithographs, and white-line woodcuts to hand-toned silver gelatin prints and digital photographs. Representational work is juxtaposed with more abstract compositions."
————————
Beverly Comic Con 4

When: Saturday April 08, 2017 10 AM – 6 PM
Where: Studios at Porter Mill, 95 Rantoul St, Beverly, Massachusetts 01915
How: Official Website
What/Why: "Join us on Saturday, April 8th for the fourth annual Beverly Comic Con hosted at Porter Mill Studios!
Free to the public, family friendly and jam packed with local comic creators and unique vendors. Original art, posters, prints, handmade collectibles, t-shirts, graphic novels and of course comic books, will all be on hand for this one of a kind event.
Free admission with plenty of parking across the street at the garage. 
Doors open to the public at 10am."
————————
The DNA: Visual Exercises | Martin Berinstein Sofia Berinstein

When: On view through April 30, 2017
Opening Reception: Friday April 7, 6:15-8:00p
Where: 249 A Street Boston, Massachusetts
How: Official Website
What/Why: "Winter Landscapes of Northern New England. Over the years, father and daughter have been traveling around Northern New England at the peak of winter, each time viewing the same new landscapes through their own, different perspectives.
This is the selection of images collected over those journeys, visual exercises in the connection between photographer and landscape. In virtue of a constant variable, they show the differences in related eyes.
Martin Berinstein (the father) is a professional photographer who has been practicing for 40 years. His work abstractly depicts the motion of water and color, involving the audience in awe, reflection, and play. He has exhibited widely in the Boston area, including the Boston Convention Center, Northeastern University, as well as internationally. Sofia Berinstein (the daughter) practices photography and philosophy. She has exhibited at Cooper Union, MIT, and in a variety of group exhibitions in New York and Boston. Her work concerns the nature of perspectives representation and the relationship of ideas to objects.
Gallery at 249 features rotating art exhibitions and special arts events. The space is an evolving project of the 249 A Street Cooperative, one of Massachusetts's first limited-equity live/work cooperative for artists. The building, which is home to more than 45 artists and their families, has served as a model for artists' housing nationwide and was key in the growth of the Fort Point Arts Community (FPAC). Gallery At 249 A Street was the home of the FPAC Office for its first eleven years. The 249 A Street Cooperative celebrated its 30th anniversary with the opening of this new gallery space in September 2014″
————————
SOUP

When: On view April 10 – April 14, 2017
Opening Reception: April 12, 5-8:00PM
Where: Montserrat College of Art, 23 Essex Street, Beverly, MA, 01915
How: Official Website 
What/Why:"Illustration Thesis Exhibition!
Including work from:
Jennah Albone
Ashlee Beadle
Milo Cole
Kayla Dill
Sarah Downie
Mab Galatea
Linda Kenfack
Morgan LaFont
Ashleigh MacIsaac
Stephanie Noto
Andrew Shelton
Jake Ursino
At the reception there will also be a pop-up shop, with several artists selling work and handmade merchandise. Cash and card accepted!"
——————–
Belly
When: On view through April 2017
Opening Reception: Friday April 7, 6-8:30PM
Where: Lens Gallery,524 Harrison Ave, Boston, MA
What/Why: Featuring the work of Ross Normandin & Roger Buttles
——————–
Brian Keith Stephens | Party Animals
When: On view through April 2017
Where: mfinearts, 61 Thayer Street, Boston, MA
How: Official Website 
What/Why: "M FINE ARTS GALERIE is pleased to present Party Animals, a solo exhibition of new works by Brian Keith Stephens. Stephens is well known oil painter and installation artist whose work affects perception of identity through emotion. Stephen's artistic process reflects the emotions he hopes to extract from his audience. While Stephens paints seemingly simple images of animals or loved ones, upon closer observation it is clear there are multiple layers of sensitive investigation in each piece.
Growing up in Connecticut, I have always found animals as a vessel for depicting human emotion; I believe in many ways animals are capable of expressing human emotions is a way that is both understandable and mysterious and alluring. Like animals, we are all wild and fearful, but unlike animals, we have to live in this world of rules and normativity. My desires, my emotions, are not always able to fit in the place and society I live, but in my art, I can find a place for those outliers to join forces."
——————–
#disrupt
When: On view through April 23, 2017
Where: Gold Gallery, 460C Harrison Ave, Boston, MA
How: Official Website 
What/Why: "Time is our most precious resource. I'm interested in analyzing the tensions between the past and the future and the contradictions they bring. My work examines the tragedy of time's progression and grapples with questions about the nature of time, how we value it and how we can come to terms with our own futures.
In my #disrupt series, I use images of outdated technology as a visual metaphor for the passage of time.
I like to arrange objects in formal composition, creating heroic portraits of the aristocracy of the past. There aren'y quick snapshots from a cellphone or a Polaroid camera, but instead staged photographs…like old family albums or royal portraits. They are posing for the rightful place in the museum halls of royal posterity, They are both witnesses and agents of change. These paintings strive to do the impossible for their subjects…help them transcend time.
My style reflects time's eroding nature. It is a visualization of the way realism and form become deconstructed and increasingly abstract thought the passage of time. Time chips away at the present, and what was today becomes just a fuzzy memory. My objects are full of gaps and scuff marks; sometimes they are patched ip with a color that doesn't match, appearing like a displaced but well-intentioned memory. We live in a cultish age of technology. This is my tribute. –Agnieszka Pilat"
——————–
Heartwood

When: On view through May 6, 2017
Receptions: Sat 4/8, 12-4 pm: From Florist to FOREST, a collaboration with Derby Farm Flowers and Gardens, part of Capitol Square's Spring in the Square
Sat 4/22, 4-6 pm: Heart of the Matter – a conversation with Boriana Kantcheva and Andrea Tishman, the artists of Heartwood
Where: 13 Forest Gallery, 167A Massachusetts Ave, Arlington, MA 02474
How: Official Website 
What/Why: "13FOREST Gallery is pleased to present Heartwood, an exhibition featuring the work of Boriana Kantcheva and Andrea Tishman. Heartwood refers to the oldest and strongest wood at a tree's core, which supports its supple, growing outer layers. Through their disparate styles, Kantcheva and Tishman's work further expands on the contrasting character of forests.
Just as a tree contains stillness and vitality, Kantcheva's paintings express many contrary qualities. Using hybrid bodies that combine humans and animals, Kantcheva draws on the visual languages of nature and folklore to create imagery that is at once familiar and unfamiliar, humorous and unsettling. Her surreal images focus on the complex relationship between humans and the natural world.
While Kantcheva's work highlights the narratives of the forest, Tishman takes an abstracted approach that focuses on the patterns of light and shadow formed by tree trunks in the woods. Her paintings heighten reality by turning organic forms into rhythmic repetitions that welcome the viewer with their tranquil regularity, while also invoking a sense of foreboding.
Heartwood invites the viewer to explore the forest as a place of imagination and transformation through the unique aesthetics of Kantcheva and Tishman."
——————–
Elias Telles: Paintings
When: On view through April 08, 2017
Opening Reception: April 7,  6 – 8 PM
Where: Beth Urdang, 460 Harrison Ave, Boston, MA 02118
How: Official Website
——————–
Cara Kuball and Joanna Tam
When: On view April 07 through May 13, 2017APRIL 7 – MAY 13, 2017
Opening Reception: Friday April 07, 5-9PM
Where: How's Howard, 450 Harrison Ave, Suite 309c, Boston, MA 02118
How: Official Website
What/Why: "A two person exhibition featuring the work of Cara Kuball and Joanna Tam"
——————–
Conceal and Reveal

When: On view through May 07, 2017
Opening Reception: Satuday April 08, 2017 5-7P (Artists' Talk at 4P)
Where: Fountain Street Fine Art, 59 Fountain Street, Framingham, MA 01702
How: Official Website
What/Why:"Conceal and Reveal includes paintings from two longstanding investigations of the unseen and unknown. Both artists obscure fully rendered patterns and trust what lies below to re-emerge as they scrape, carve, sand, torch, incise and otherwise manipulate their materials.
Denise Driscoll layers color and mark over repeating shapes to create playful diagrams that map the relationship of part to whole across multiple perspectives. Physical experience intermingles with intangible ideas, world events, literature, memory, and dreams. Driscoll is a SOLO2017 winner at Bromfield Gallery and her paintings and collaborative projects have been shown throughout New England. She teaches at Lesley University College of Art and Design and maintains a studio in Framingham.
Kay Hartung works with microscopic imagery, creating colonies of cellular shapes that migrate, flow, and multiply. Her process builds layer upon layer of biomorphic forms, suggesting growth, development, and movement. Hartung reveals the beauty of this mysterious world, inviting us to contemplate the impact these minute forms have on our lives. Her work has been exhibited nationally and is in many private and corporate collections. She has been the recipient of grants from Somerville Arts Council, Malden Arts Council, and the Ford Foundation. Hartung's studio is at ArtSpace Maynard."
—————————
Efflorescence: Robin Reynolds
When: On view through April 29, 2017
Opening Reception: Friday, April 7th, from 5:30 PM to 7:30 PM
Where: Soprafina Gallery, 55 Thayer Street, Boston, MA
How: Official Website
——————————–
Elizabeth Awalt: Sea Change

When: April 7 – May 4, 2017
Opening Reception: Friday, April 7th, 6–8 pm
Where: Matter and Light, 63 Thayer Street, Boston, MA
How: Official Website
What/Why:"Matter & Light is delighted to announce a solo exhibition from veteran Boston painter Elizabeth Awalt. Awalt's visionary and expressive paintings draw from a lifetime of observing the natural world, seeking out oft-overlooked aspects of nature.
The paintings that comprise "Sea Change" take inspiration from the artist's close, careful studies of the subaquatic universe of Caribbean coral reefs and Maine tidal pools. The work included in this show ranges from large oil paintings on canvas to intimate round paintings on wood. This range in scale and shape reflect the artist's interest in both the macro and micro view of nature. Through a range of practices, from scuba diving to examining tiny organisms under the lens of a magnifying glass she immerses herself in both.
Awalt's painting process is an organic one and consists of pouring, wiping, sanding and applying large gestural strokes of paint until the work achieves a balance between the seen and the felt.  These new paintings invite us to enter a world of beauty, chaos, and turbulence They express awe and anxiety about our fragile environment in these worrisome times.
Elizabeth Awalt has exhibited widely, with solo shows at the Danforth Museum, Clark Gallery, Soprafina Gallery and Thomas Segal Gallery in the Boston area. Her work has been included in exhibitions at the Museum of Fine Arts, McMullen Museum, Rose Art Museum, and Decordova Museum. Awalt's work is in the collections of the Danforth, Decordova, Rose, Snite, and McMullen Art Museums and in corporate collections nationwide.
—————————
Art After Dark: Productive Disruptions

When: Thursday, April 13, 2017  5 – 9 pm
Where: Newport Art Museum, 76 Bellevue Ave, Newport, RI, 02840
How: Official Website
What/Why: "The Newport Art Museum's sparkling monthly late night affair Art After Dark is back next month on Thursday, April 13 from 5 – 9 pm. Each Art After Dark has unique programming for the whole family. This event joins the ranks of the many events and educational programs the Museum currently offers in its galleries at 76 Bellevue Avenue, Newport. And the best news. Admission is free or by donation! So, reacquaint yourself with the Newport Art Museum. Details are available at NewportArtMuseum.org.
Shake up your routine at the Newport Art Museum as we dig into the idea of Productive Disruptions. Featuring exhibiting artist talks, Nick Cave-inspired art making in the gallery led by Executive Director Norah Diedrich, delicious bites courtesy of Caleb & Broad Restaurant on Broadway, cash bar, and FREE film screening of Art21: Chicago, followed by Q&A with Alexandra Foradas, Assistant Curator of Visual Arts at MASS MoCA.
Begin the night at 5:00pm with delicious bites courtesy of Caleb & Broad Restaurant on Broadway in Newport.
At 5:30 pm, join us in the Studio gallery for informal art making. Norah Diedrich, Executive Director of the Newport Art Museum, will lead a lively creative workshop inspired by Art21: Chicago artist Nick Cave and his incredible "Soundsuit" project. We'll supply the materials, you supply the magic!
At 6 pm, join us for a gallery talk with Newport Annual Members' Juried exhibiting artists Jemison Faust, Glenn Gardiner, Emily Sorlien, Whitney Overocker and Frank Gasbarro in the Cushing Gallery. The Newport Annual Members' Juried Exhibition is one of the most popular and eclectic of the year. Enjoy the exhibition and participate in an informal conversation with several of the award-winning artists.
At 7:15 pm, join us for the FREE film screening of the acclaimed documentary program Art21: Chicago. Art21 is a non-profit global leader in art education, producing preeminent films on today's leading visual artists and education programs that inspire creativity worldwide. Like the Museum, Art21 is dedicated to engaging and educating audiences about contemporary visual art and artists. We invite you to join us for a journey into the inspiration, vision, techniques and challenges of four accomplished contemporary artists living and working in Chicago: Barbara Kasten, Nick Cave, Chris Ware and Theaster Gates. Surrounded by industry and towering architecture, these "windy city" artists are responding to and challenging their urban environment through experimentation.
Post film discussion on positive disruptions, public art and community engagement with contemporary art, led by Alexandra Foradas, Assistant Curator at MASS MoCA.
Art After Dark is free or admission by donation. Tickets to the film are FREE, but seating is limited and reservations are recommended. Visit NewportArtMuseum.org to reserve.
There is something for everyone at Art After Dark – music filling the galleries, scavenger hunts for the little (and not so little) ones, and Gallery Games to keep you puzzling. Bring your friends, bring a date, grab a drink, and and enjoy a lively night of inspired conversation and artful adventure!"
——
Small Works Salon 

When: On view through April 14, 2017
Where: Maud Morgan Arts, 20 Sacramento Street, Cambridge MA
How: Official Website
What/Why:"Howard Yezerski Juries Beautiful, Edgy 2017 Small Works Salon at the Chandler Gallery
At dusk, a figure creeps through the bushes toward the open window of a house. The legs are visible, but the figure's head and torso are hidden in a mass of white strands, like yarn or fur. Sarah Wentworth's photograph, "Rugosa Window," is one of the pieces in the Chandler Gallery's 2017 Small Works Salon. Juror and gallery owner Howard Yezerski selected "art that is well made or crafted that has some ideas behind it." In these diminutive sculptures, prints, photographs, paintings and collages, ideas abound.
Rebecca Skinner's "Dirty Film" derives its wit from confounding viewer expectations. The photograph shows a stained bathroom wall and a floor covered in crumbling plaster. A dusty roll of film spills out of a medicine cabinet, into the sink, and onto the floor. Yes, it is funny. But categorizing this photograph as "art" raises questions regarding class and the power dynamics inherent in the act of viewing. What kind of art belongs in a gallery setting? How does a label change the meaning of what we are seeing?
"I am a fan of beautiful but also like edgy and I particularly like it when it has both," says Yezerski. Of course, edginess, like beauty, is in the eye of the beholder, but "Meth Wrestling" by Aja Johnson could qualify for both. On a background of blue-lined graph paper, areas of color evoke a human head in profile. Solid red suggests a face while blurry-edged black splotches fill in the back of the head. A bundle of thick blue lines traverse the hairline, ending in bursts of pencil strokes. The piece seems to encompass aspects of brain chemistry, addiction, and the explosive energy of a high all at once.
Finally, Andrea Kadomiya's painting "It's a Start" shows a hand holding a paintbrush has made a stroke of red upon a white surface: An artist's hand, caught in the moment of creation. In order to produce this painting, the artist had to assume a pose nearly identical to the one depicted, over and over again, thus inadvertently serving as her own model. This painting is finished, but the painting within the painting will continue with another brushstroke. The image is simple, but the self-referential aspect of the work spawns many avenues of thought."
——-
Epilogues by Abbie Read and Jessica Straus

When: On view through April 14, 2017
Where: Lesley University, VanDernoot Gallery, 1815 Massachusetts Avenue, Cambridge, MA
How: Official Website
What/Why: "The pairing of Jessica Straus's and Abbie Read's sculpture has strong visual and conceptual affinity. It is immediately evident that both artists share a passion for the hand wrought, labor intensive process. Far from producing traditional craft with their artisanal techniques, each artist presents evocative abstract forms. Their shared aesthetic is a provocative marrying of the old and familiar with the new and enigmatic.
An important conversation between the work of Straus and Read exists in their use of similar raw materials. At the heart of these two bodies of work is their common use of books as raw material. Both artists remove books from their traditional role as reading and research material in the construction of new works.
Straus has integrated the Boston Yellow Pages and computer manuals, cut and splayed into hemispheres, with her carved and painted wood forms. This adds an unexpected soft and flexible element that contributes to a playfulness in the work.
Read breaks down books into their essential components, then cuts the covers into colorful strips. She then sews them back together in quilt like fashion to form large wall hung abstract collages. By using covers of the books Read gives a hardness to the surface which one does not ordinarily associate with quilts.
While it is specifically the accessibility and familiarity of discarded, newly obsolescent objects that gives these two artists a creative charge in the work presented here, the idea of recycling and re-purposing has long been at the core of their respective artistic practices.
Straus and Read ask the viewer to look anew at a familiar material by giving it whole new contexts. They stretch definitions of function, celebrate invention, and put in a plug for the quirkiness of the individual maker."
—————–
Tip of the Nose: Heather Leigh McPherson
When: On view through April 15, 2017
Where: GRIN, 60 Valley Street, Unit 3, Providence RI 02909
How: Official Website
What/Why: "GRIN is pleased to announce Tip of the Nose, a solo exhibition by Heather Leigh McPherson.
This body of work assembles two- and three-dimensional gestures into wall-hanging reliefs, paintings on canvas, and projected videos. Exploring concepts of perception and transparency, McPherson takes the surface of the painting as a metaphor for communication. What is transmissible from self to other? What can transgress the membrane of the surface, whether physically or perceptually? As the nose is too close to the eye to be seen, proximity precludes apprehension.
The exhibition is laced with imagery of faces. Another kind of boundary, the face is always in between; it is a site of contact between vision and the body, the organ that translates sense into expression. McPherson turns to the concept of faciality as a way to describe facial representations outside the language of portraiture. This framework situates the face as a surrogate for other discursive forms of meaning— a constructed field of values and coercions.
McPherson's paintings place colorful poured paint alongside shapes rendered with digital smoothness;  smoky textures seem to cross through the picture plane, unsettling the surface. Translucent, low-relief sculptures combine textiles, clear epoxy, and delicate paper drawings.  Within the drawings, iconography of the face accompanies expressive fragments—scrawls, text, and cartoons—that function as self surrogates. This collage-like grammar underscores the permissiveness of the exhibition, which spans text and image, as well as sculptural, painterly, and time-based processes. McPherson's work performs the indeterminacy that attends expression, desire, and communication as a whole."
——————–
Slow Art Day Tour
When: Saturday April 08, 2017, 11:00am – 11:50am and 3:00-3:50PM
Where: Harvard Art Museums , 32 Quincy Street, Cambridge MA
How: Official Website
What/Why: "Today, instead of offering our usual student guide tours at 11am and 3pm, we will hold special gallery sessions in honor of Slow Art Day. Annie Storr, a museum educator who has taught at Harvard Summer School and Montserrat College of Art, will guide visitors in interactive looking as they examine a few select works in the permanent collections.
Please meet in the Calderwood Courtyard, in front of the digital screens between the shop and the admissions desk.
Free with museums admission. Tours are limited to 15 people and are available on a first-come, first-served basis; no registration required."
Also at Harvard..
Doris Salcedo's Public Works

When: Friday April 7, 2017 2:00-2:30PM
What/Why:"To coincide with our special exhibition Doris Salcedo: The Materiality of Mourning (on view November 4, 2016–April 9, 2017), the Harvard Art Museums will present a monthly screening of Doris Salcedo's Public Works (2015). The film documents Salcedo's site-specific works and ephemeral public projects, which have formed a central aspect of her artistic production over the past 15 years. Salcedo's interventions in the public sphere reflect her desire to engage communities through acts of collective mourning and remembrance, exploring the shared expression of private pain.
About the film: Doris Salcedo's Public Works (2015), 25 min.; digital color video with sound, Produced by the Museum of Contemporary Art Chicago, The screening will take place in Menschel Hall, Lower Level., Free admission"
————————-
Stass Shpanin | Coltland Souvenir Shop
When: On view through April 30, 2017
Where: EBK Gallery, 218 Pearl Street, Hartford, CT
How: Official Website 
What/Why: "EBK Gallery is pleased to announce Coltland Souvenir Shop – a solo exhibition of new paintings and works by Stass Shpanin. This exhibit is a continuation of the Coltland project started by Stass Shpanin in 2015. During his most recent exhibition at Temple Contemporary in Philadelphia, Shpanin transformed the gallery/museum space into an improvised theme park dedicated to the well-known Hartford native gun manufacturer Samuel Colt. Starting as a performer and a clown, and selling laughing gas, Colt becomes the focal point character to investigate American culture, politics, and history.
This time, Stass transforms EBK Gallery space into the "Coltland Souvenir Shop", a store with the installation of Samuel Colt busts wearing clown noses, and "poster" like paintings. Shpanin says, "I am interested in creating an attractive space that welcomes viewers; however, through their participation, I want my audience to be trapped in the absurdity of juxtaposed images, ideas, surfaces, and histories." Commenting on the title of the exhibition, the artist continues, "I called it a souvenir shop, not a gift shop, because souvenirs refers to a memory of a place. There is a certain absurdity in making a souvenir shop for the place that does not physically exists. It all plays part in a larger context of "institutional critique" I am very involved with."
——————–
Say hi:
EMAIL | TWITTER | FACEBOOK | INSTAGRAM | PINTEREST
It's good to be back.
Have you visited Make and Take on the Greenway yet?
Did you know it's Museums on Us weekend for B of A customers?
What is going on April 14th – 20th? Let me know for next week's wrap-up
I think the rain has finally stopped. Now go outside and go see art. ♥