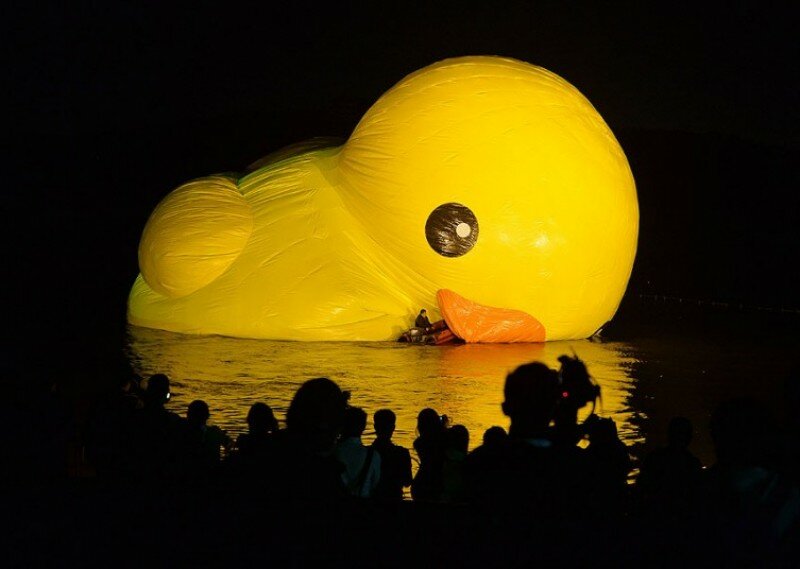 sightings x bleeding heart x explicit and implied x failure
————-
Photorama

When: Thursday October 3rd, 7-11PM
Where: The Cyclorama at the Boston Center for the Arts, 539 Tremont Street, Boston, MA
How: Official Website 
What/Why: "Photorama is a night dedicated to celebrating photography and the arts in Boston. With large scale photo projections coming to life on the walls of the Cyclorama, this promises to be a night of mixing, mingling and appreciating some of the amazing photography that this city has to offer."
————-
Play Me, I'm Yours

When: On view through October 14th, 2013
Where: All around Boston. More information here.
How: Official Website 
What/Why: "Touring internationally since 2008, 'Play Me, I'm Yours' is an artwork by British artist Luke Jerram. Reaching over three million people worldwide – more than 1,000 pianos have already been installed in 37 cities across the globe, from New York to London, bearing the simple instruction 'Play Me, I'm Yours'.
Located in public parks, bus shelters and train stations, markets and even ferries the pianos are available for any member of the public to play and enjoy. Who plays them and how long they remain on the streets is up to each community. Many pianos are personalised and decorated by artists or the local community. By creating a place of exchange 'Play Me, I'm Yours' invites the public to engage with, activate and take ownership of their urban environment.
'Play Me, I'm Yours' is currently taking place in Boston Massachusetts until 14 October 2013, where the 1000th street piano has been installed! It's also still live in Cleveland until 30 September. We are also delighted to announce that the project is going to Santiago, Chile later this year and will be presented in Melbourne in January 2014."
————-
Still Life Lives!

(Still Life with Goldfinch, Bleeding Heart and Tulip, Kimberly Witham)
When: On view through January 12th, 2014
Where: Fitchburg Art Museum, 25 Merriam Parkway, Fitchburg, MA 01420
How: Official Website
What/Why: "This exhibition celebrates the vitality of the still life tradition and its themes of beauty, bounty, darkness, fragility, and fleeting moments. Still Life Lives!features paintings from FAM's permanent collection, surrounded by striking examples of the genre by over twenty contemporary New England artists."
———————–
Karl Stevens – Failure

When: On view through October 20th, 2013
Where: Hallway Gallery, 66 South St Jamaica Plain, MA 02130
How: Official Website 
What/Why: "Stevens is an illustrator, graphic novelist, and painter known for his comic strips in the Boston Phoenix, award-winning graphic novels, and various gallery exhibitions over the past decade."
———————–
Bill Thompson

(exhibition view)
When: On view through October 19th, 2013
Where: Barbara Krakow Gallery, 10 Newbury Street Boston, MA
How: Official Website
What/Why: "Bill Thompson's 2007 exhibition, Dialects, at Barbara Krakow Gallery laid the groundwork for the next six years of work. Since that time, Thompson has developed and presented a wide variety of new sculptural forms in solo exhibitions in Australia, Germany, Korea, New York, Spain and Switzerland. The artist is thrilled to be exhibiting in his hometown once again, and Barbara Krakow Gallery is pleased to announce our fourth solo exhibition with him.
The new body of work continues Thompson's exploration of curvilinear forms coated with highly saturated automotive urethane. While he has always regarded his paintings as 'objects', it's only during the past few years that the work has migrated decisively into the realm of sculpture. Initially, the forms that Thompson carved served as activated supports for paint/color – now, his sculpted blocks dictate and inspire the color selection. Although they are drawn, sculpted, sanded and spray-coated by the artist himself, the end results reveal themselves to be independent, polished beings – self-sufficient objects that alter and enhance one's experience in an architectural space. In his most recent work, Thompson has designed the forms to appear as though they emerge from the wall or are bursting/squeezing out from a corner – the inference being that we are seeing only a small portion of a massive organic and mysterious entity. As with the earlier works, this is an interactive game – one in which the artist invites the audience into his world, and at the same time (and perhaps more forcefully), launches his creations out into our reality with the goal of instigating a lively and passionate conversation."
———————–
Hacking Arts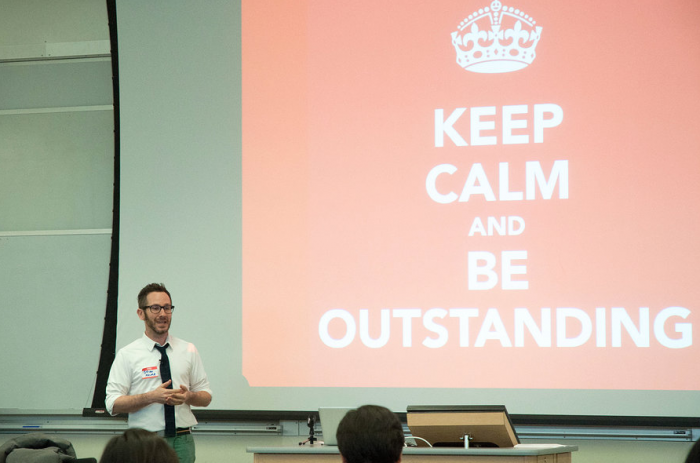 When: September 28th-September 29th, 2013 | Full schedule here
Where: MIT Media Lab, 75 Amherst St Cambridge, MA 02139
How: Official Website 
What/Why: "In a world… that increasingly values sensory experiences over physical things, interactions between the arts and technology are producing more moving,interactive, personal, and immersive experiences than ever before. To extend these capabilities and inspire new advances in the creative industries, we present… Hacking Arts."
———————–
Inventories and Other Things: Clara Wainwright

(Snake Dark Garden)
When: On view through October 11th, 2013
Where: Maud Morgan Arts, 20A Sacramento Street, Cambridge, MA 02138
How: Official Website 
What/Why: "Maud Morgan Arts, a dynamic new community arts center named in honor of the noted artist and community resident Maud Morgan (1903-1999), offers a wide range of programs for all ages. Here you can engage with some of Boston's finest artists in studios purposely designed for ceramics, printmaking, drawing and painting, and sculpture."
Also on view..
In Motion / In Progress: Gideon Weisz

(Two Orbit Trefoil Knot)
———————–
Window Arts Malden

(Enchanted Forest, Greg Cook)
When: On view through October 13th, 2013
Where: Downtown Malden, more information here.
How: Official Website 
What/Why: "Window Arts Malden matches artists with Downtown Malden locations (storefronts and other appropriate sites) where they will exhibit their work. "
———————–
Paper Chase Reception and Sale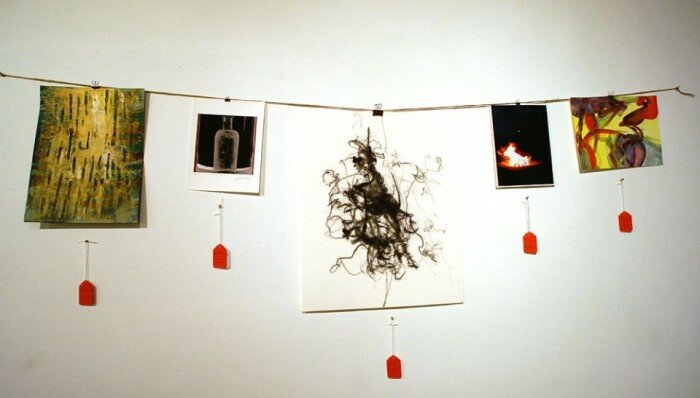 When: Friday September 27th, 5:30-8:00pm
Where: FPAC Gallery, 300 Summer Street, Boston, Massachusetts 02210
How: Official Website 
What/Why: "One hundred works on paper in all media are installed in the FPAC Gallery. Each piece is available for the special price of $100 plus tax, with proceeds to support the Fort Point Arts Community. Sales will take place at the Reception, Friday 9/27, starting at at 5:30pm. No sales can be made before that time. The Reception will be staffed from 5:30-8:00pm for sales; work will be removed as it is sold. For more information please email gallery@fortpointart.org Thanks to our member artists for their generous contributions of works on paper for this annual event."
———————–
Rick Berry–Solo Exhibition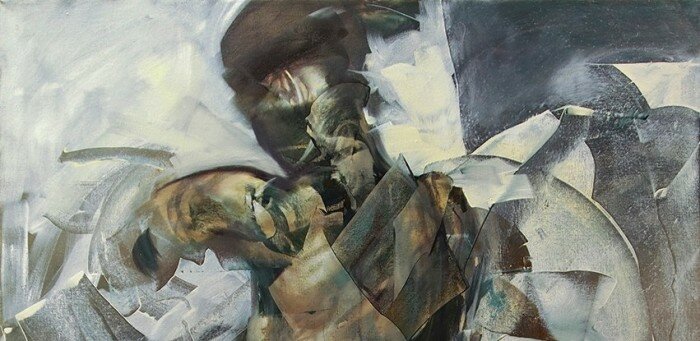 When: On view through October 2013
Opening Reception: Friday September 27th, 6:30-9:00PM
Where: Sloane Merrill Gallery, 75 Charles Street, Boston, Massachusetts 02114
How: Official Website 
What/Why: "We're excited to announce the opening of a solo exhibition of work by Boston-based artist Rick Berry! Opening on Friday, September 27th from 6:30-9pm the show will feature a collection of his newest oil paintings. Rick is a talented artist and illustrator whose work has graced the pages of novels by Neil Gaiman, Stephen King, & William Gibson. Many of you may remember that Rick was a part of our 'Back to Back' show in April with his piece 'Prototype' and after a visit to his electric studio we're eagerly waiting to see what he produces for his solo exhibition!"
———————–
Big Red Shindig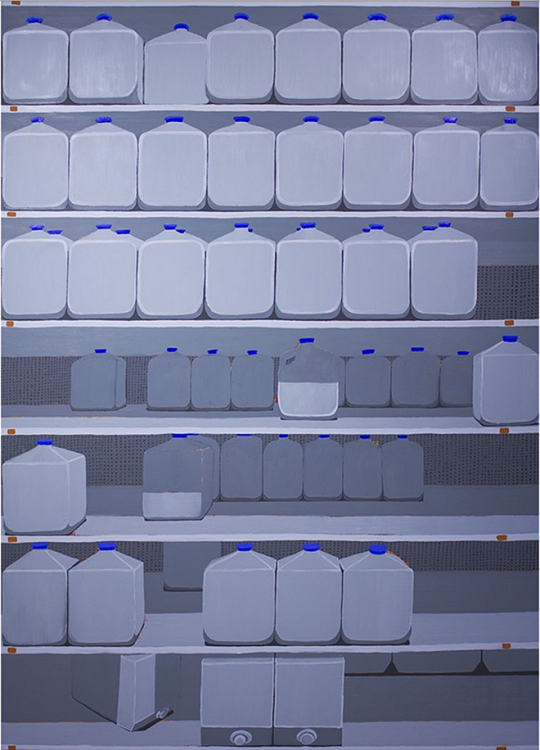 (Bottled Water, Anthony Palocci Jr.)
When: September 27th, 7-10PM
Where: Boston Center for the Arts, 539 Tremont St  Boston, MA 02116
How: Official Website 
Cost: $15
What/Why: "Because we had so much fun meeting and dancing with all of you who backed our relaunch last year, we are thrilled to announce the second annual BIG RED SHINDIG, in celebration of our first year back. Again with the support from our friends at the Boston Center for the Arts and our new friends at Panopticon Imaging, we're inviting you to another raucous evening of great art, music, and dancing at the Boston Center for the Arts' Mills Gallery on Friday, September 27 from 7-10pm."
———————–
Omer Fast: 5000 Feet Is the Best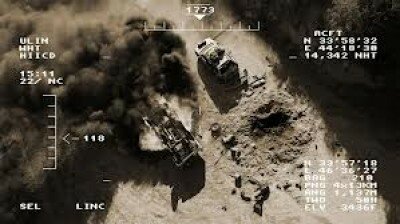 When: On view through November 3rd, 2013
Where: Rose Art Museum, 415 South Street, Waltham, MA 02453
How: Official Website
What/Why: "Omer Fast: 5000 Feet Is the Best, is a 30-minute cinematic video work that opens up a discussion about one of the most pressing issues of today—drone surveillance and warfare.  The film stems from a series of conversations the artist conducted with a former U.S. Air Force Predator Drone operator now working in Las Vegas as a casino security guard, who reflects on his daily duties and the psychological effects of live-fire missions in Pakistan and Afghanistan. The film weaves together vignettes of original footage from these interviews with their fictional re-staging.  The project's title refers to the 'optimum' firing position of the drone plane.
Through his videos, Fast, born 1972, absorbs contemporary culture; video games, slick  Hollywood narratives, government concealment, and the privatization of warfare, and creates elliptical and haunting accounts of the cost of war, while refusing to moralize or judge. "
————-
Hyde Park Open Studios

(the work of Prilla Smith Brackett)
When: Sunday, September 29, 2013, 11am – 5pm
Where: Hyde Park, MA
How: Official Website
What/Why: "Please join us as we celebrate eleven years of art and music at four locations in the culturally vibrant neighborhood of Hyde Park. You are invited to meet with artists at their studios. Discover a range of themes, media and styles. Attend demos, learn about making art and—most of all—be inspired!
Hyde Park Open Studios is free and open to all ages. Courtesy shuttles between the four venues will be running continuously. Live music will complement the afternoon and The Cupcakory Truck will be in the 65 Sprague Street parking lot. Please patronize our sponsors! We couldn't do this without them and countless volunteers."
————-
Explicit + Implied: New Paintings by Silke Schoener and Joerg Dressler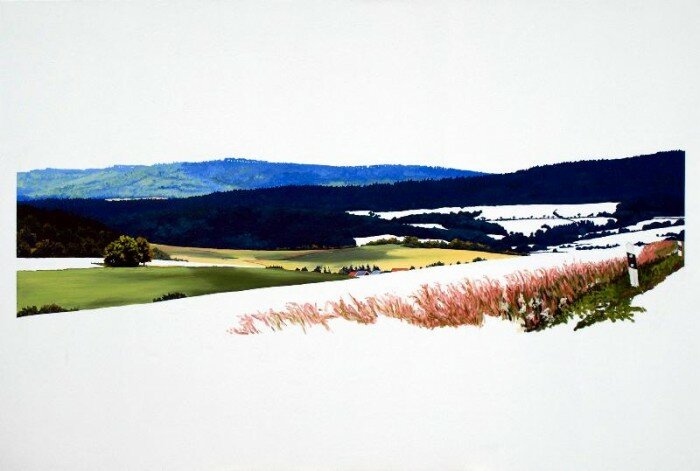 When: On view through October 31st, 2013
Where: Gold Gallery, 655 Tremont St., Boston, MA 02118
How: Official Website 
What/Why: "Please join us for our Fall exhibit featuring work by Silke Schoener and Joerg Dressler. Running from September 14 – October 31, the collection features new oil paintings that explore landscape through two distinct projects."
————-
Lot F Gallery Newton Grand Opening Reception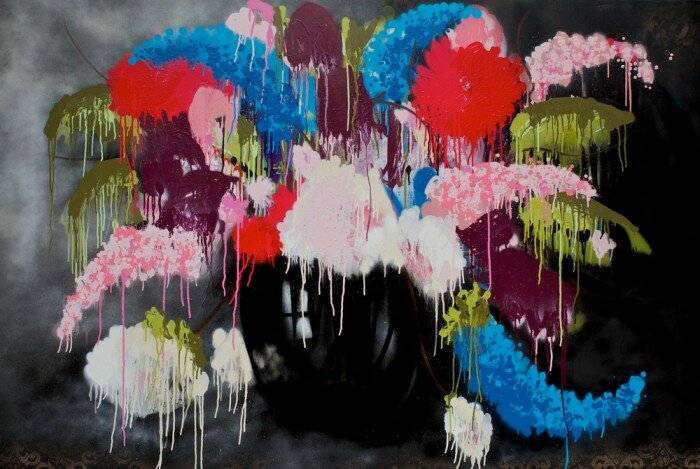 (the work of Thomas Buildmore)
When: Saturday September 28th, 7-11PM
Where: Lot F Gallery Newton, 1209 Chestnut St, Newton, Massachusetts 02464
How: Official Website
What/Why: "Lot F Gallery is excited to announce that we are bringing our strong roster of artists to the suburbs with the opening of our second gallery, in Newton, MA. The satellite location brings a taste of the downtown gallery, where we have been hosting monthly art exhibits since October 2009. Known for our monthly exhibitions bringing together, designers, entrepreneurs and tastemakers across the board, we will extend our program to host monthly receptions in the Newton space. Currently hanging is a mix of feature pieces from the last year of exhibitions. A mix of different mediums, approaches and styles give a taste of the curatorial vision of Lot F Gallery."
————-
Sightings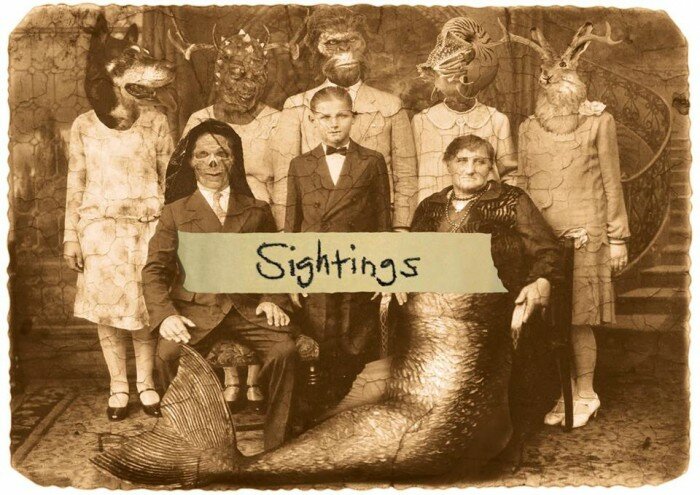 When: Friday September 27th, 6-11PM
Where: The Fourth Wall Gallery Project 132 Brookline Ave, Boston MA
How: Official Website
What/Why: "A cryptozoology themed art show presented by the artists of Harmonix"
————-
And because I didn't have a chance to be shameless last week..
Pedigree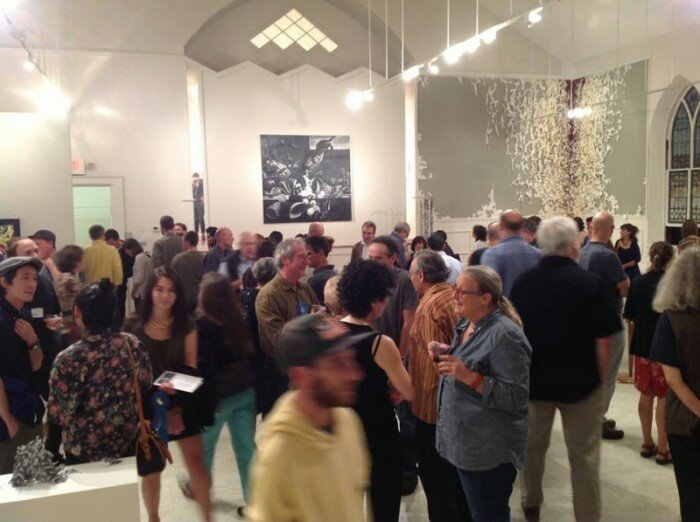 When: On view through October 14th, 2013
Where: New Art Center, 61 Washington Park, Newtonville, MA
How: Official Website
What/Why: "Prescient and nostalgic, spectacle and critical, Pedigree blurs the lines between craft and fine art, questions art historical and social hierarchies and re-conceives the work of the Masters."
The Boston Globe was OK with it.
————-
Say hi:
EMAIL | TWITTER | FACEBOOK | INSTAGRAM | PINTEREST
Is this thing on? Did a post with links and text and images actually work?
I still hate technology. But I don't hate you.
Pedigree pictures up next week! Enjoy the weekend. ♥