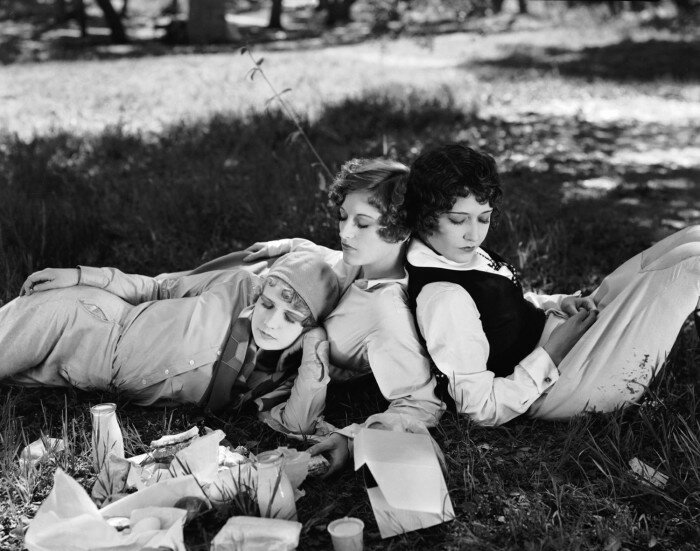 It's an Indian Summer kind of 3 day weekend.
So, what are you going to do with great weather and all this extra time on your hands?
i am a vampire x in living kolor x blooming dialogue x day tripper
——————————————–
National Figures
(Yes, I am a Vampire, Bill Carman)
When: On view through October 29th, 2011
Opening Reception: October 7th, 2011 6:00-9:00PM
Where: William Scott Gallery, 450 Harrison Ave., Boston, MA
How: Official Website
What/Why: "An exhibition that will open up a conversation about the overlap between fine art and illustration, comics and classical sensibilities, traditional and hip hop aesthetics, the religious and the vulgar. "National Figures" will indeed feature nationally known artists from both coasts and in between, as well as abroad."
———————-
A Collection Of Bostonia Collectives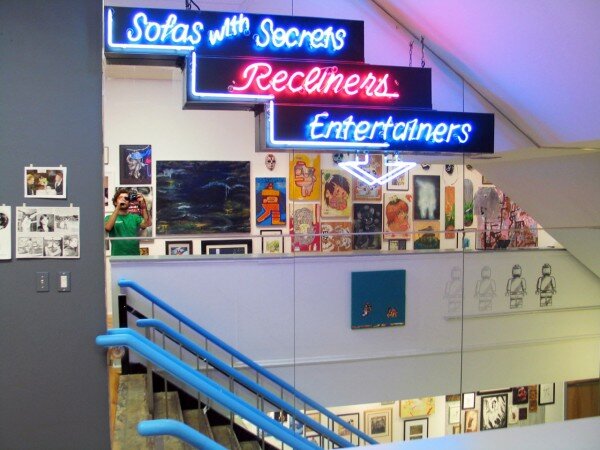 (exhibition view)
When: On view now through October 29th, 2011
Reception: Friday October 28th, 7-11PM
Where: LAP Gallery, Lincoln Arts Project, 289 Moody Street, Waltham, MA
How: Official Website
What/Why: "Those who believe artists can thrive toiling alone in their studio are living a lie. Today's success stories feature artists from many mediums coming together to create projects impossible to conceive on their own.
These collections of collectives around the world team up and tackle large scale public works of art, museum exhibitions, murals and much more.
Contemporary artists ranging from Friends With You to Jeff Koons to The Yarn Bombers to Banksy and beyond all work in concert with their teams of specialists to realize amazing projects. Nobody is going at it alone anymore especially in the Hub of the Universe, the city with the Dirty Water, The Capitol of the Commonwealth, the fair city of Boston Massachusetts.
Boston is the proud home of a collection of collectives creating an exciting body of work. Each of these crews hop over the traditional paths of gallery representation and getting work into museum collections in favor of silk screened prints and shirts, live mural painting in new arenas for art, salon style shows in restaurants and bars, knitting up and down sign posts, creating superhero personas to live out through their art and much more.
You are invited to see this array of talent for the first time collected in one spot specifically featuring collaboration amongst artists. See the ins and outs of how they work together on projects. Enjoy their personal drawings, paintings, photos and more. Get insight into the inspiring process of working with a crew of fellow artists. Start a team of your own."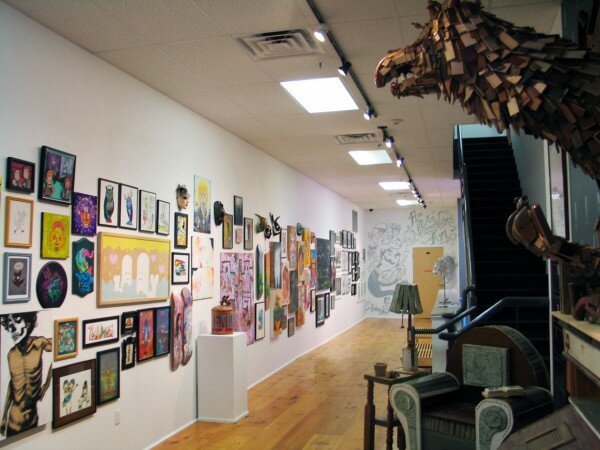 (exhibition view)

———————-
Fall Open House at MFA Boston
When: Monday October 10th, 2011 10:00-4:45PM
Where: Museum of Fine Arts, Avenue of the Arts, 465 Huntington Avenue, Boston, MA
How: Official Website
What/Why: "The Museum opens its doors for a day of celebration with free general admission for all. Don't miss the acclaimed Christian Marclay video The Clock, and other Open House highlights, including live performances by the Boston Ballet and Berklee College of Music, family art-making activities, spotlight talks, and tours."
———————-
In Living Kolor
When: Saturday October 8th, Toy and Live Painting 12:00-6:00PM, Art Reception 7:00-11:00PM
Where: Lot F Gallery, 145 Pearl Street #4, Boston, MA
How: Official Website
What/Why: "Toy Painting and Live Painting From 12:00PM to 6:00PM
Come try out the extensive line of paint Monster Kolor has to offer! Paint a toy with airbrush and/or aerosol paint for you to keep. Check out Live Demo's from Monster Kolor Artists! Toys will be provided courtesy of Max Toy Co, Onell Design and more. There will also be a custom show that coincides."
———————-
Dance/Draw
(Knitting Nation, Liz Collins)
When: Now through January 16th, 2011
Where: ICA Boston, 100 Northern Ave, Boston, MA 02210
How: Official Website
What/Why: "This fall, we celebrate the spirit of adventure that has always defined the ICA with a season of nonstop art and performance. The centerpiece of our 75th Anniversary season is Dance/Draw, a landmark exhibition exploring the dynamic exchange taking place between visual art and dance today.
Although dance and the visual arts have enjoyed a long relationship, it has traditionally been comprised of artists creating sets for performances. Recently, however, many visual artists have incorporated dance into their work, and some dancers have experimented with drawing.
Dance/Draw assembles work by nearly 40 artists and explores the multi-layered relationship between contemporary dance and the drawing of the past 40 years.
During the period after World War II, modern dance deviated from the strict codes of traditional ballet en pointe, adopting everyday gestures and natural, childlike play into its standard repertoire. So too contemporary drawing abandoned the confines of technical perfection and frequently left the picture frame altogether. In both dance and drawing the line, as an independent means of expression, was liberated from the historical ideal of perfect form, and instead appears as a mobile, open-ended element capable of exploring a wide range of ideas dealing with history and memory, as well as the expressive potential of the body."
———————-
Workshop: Stuart Dunkel Teaches 'Oil Painting for the Complete Beginner'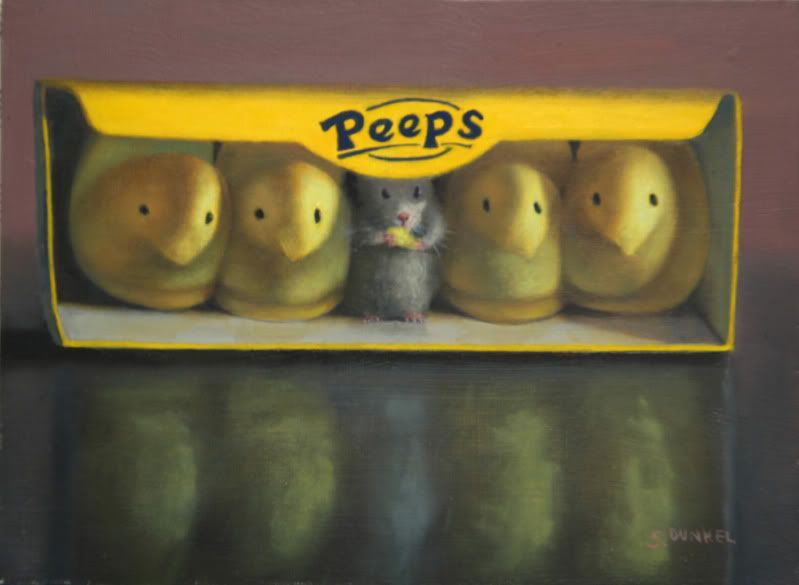 (Peeper)
When: Sunday October 16th, 2011(Next weekend)
Where: Copley Society of Art, 158 Newbury Street, Boston, MA
How: Official Website
Cost: $100
What/Why: "Stuart Dunkel will instruct 10 beginners in this one-day workshop, and each participant will leave with a finished painting. The artist will supply all of the material and props, and says "it will be a lot of fun for those who dared not tread in those oily waters before!" This workshop will be capped at 10 people, so register now!"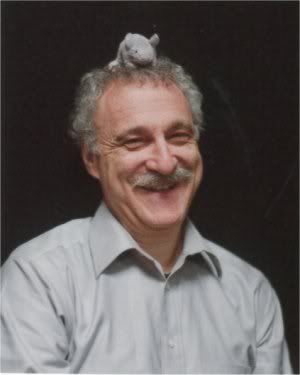 Note: I don't normally post workshops like this, but I have a clearly have a soft spot for Stuart Dunkel.  He is one of the first Artist Showcases I ever wrote(here!) and am a proud owner of one of his paintings.  If I were to learn how to oil paint, I would want to learn with him. So, even though his workshop is next weekend, I wanted to make sure you had enough time to register if interested.
———————-
From Georgian to Modern: Architecture and Landscape in Lincoln (Day Trip)
(Gropius House)
When: Saturday October 6th, 2011 – 8:30AM-5:00PM
Where: Arthur M. Sackler Museum, 485 Broadway, Cambridge, MA 02138
How: Official Website
Cost: $170 (members $135). Fee includes bus transportation, admission, lunch, and all gratuities.
What/Why: "Join us as we explore three art and architecture gems in Lincoln, Massachusetts. Our day will begin with the stately elegance of the Codman Estate, a Georgian country home filled with artwork and antiques spanning the centuries, with lush gardens in the Italian and English traditions. We will move on to Gropius House, built by Walter Gropius, Bauhaus founder and later, instructor at Harvard's Graduate School of Design. Gropius's innovative design included materials common to New England architecture but was created in the Bauhaus style, and distinguished him as one of the leading architects of the 20th century. Following lunch, we will finish the day at the deCordova Sculpture Park and Museum, with opportunities to explore modern and contemporary American art, both indoors and on the museum's 35-acre campus."
———————-
Waiting for Yves // Material Nature
(Evolution, prior work of Michelle Lougee)
When: On view through November 6th, 2011
Where: Boston Sculptors Gallery, 486 Harrison Avenue , Boston, MA 02118
How: Official Website
What/Why: Mary Sherman's work challenges the notion of art as an immutable form. Her pieces are created to adapt to different contexts, influence and be influenced by their surroundings. Thus, they can be re-configured; or, like "Le Ballet Mechanique" —using electronics, they can re-configure themselves.
Michelle Lougee's work is a collection of tactile pieces produced from a range of often-repurposed materials including plastic bags, fabric, cast-off electrical wires, fur, and clay. The work is based on organic form but often with an uncomfortable twist.
The delicate balance and struggle of nature versus human society and its technology is the focus of Lougee's art. The duality of this relationship is explored in both materials and subject matter. The combination of the two factions produces mysterious yet familiar forms. Described as "very rich" and "thought provoking", Lougee's work forces viewers to reconcile its whimsical yet simultaneously dark nature.
———————-
Lanterns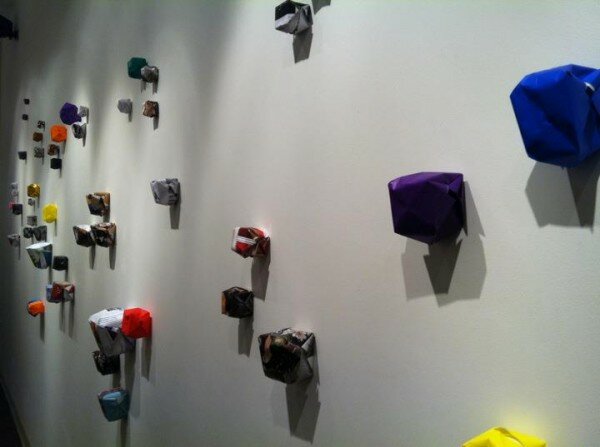 (exhibition view)

When: On view through October 30th, 2011
Where: Uforge Gallery, 767 Centre Street, Jamaica Plain, MA
How: Official Website
What/Why: "Join us for our 7th show entitled, Lanterns. Artists took the challenge to create artwork that pays homage to lanterns, a device used for centuries for both ritual and domestic use.
ARTISTS: Terry Boutelle, Mary Burgess, Maggie Carberry, Janine Croke, Rob Festa, E.C. Gower, David Hawkins, Christopher Jay, Lisa Korzec, Mary Ellen McDonough, Tatiana Roulin, Kerri Schmidt, Jon Truslow and a Community Installation."
———————-
Blooming Dialogue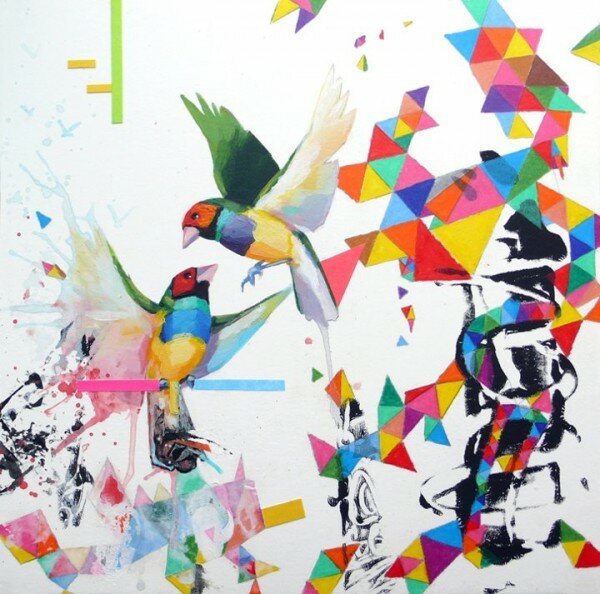 When: On view through October 30th, 2011
Opening Reception: Saturday October 8th, 2011 5:00-9:00PM
Where: Gallery at the Piano Factory, 791 Tremont St, Boston, MA
How: Official Website
What/Why: Featuring the work of Joshua Durant and Catalina Viejo Lopez de Roda. "In Viejo and Durant's collaborations, color and form take on new meaning as their styles combine, collide and explode. Birds, flowers, geometric shapes, and text are brought together to create a harmonious composition rich in color. The hand of each artist remains visible yet there is again a blurring of boundaries between the two. They manipulate the surface of the work building up layers of paper and paint and then scrape away creating expressive lines that resemble letters and words. Playing with light sources and positive and negative space, forms dissolve into a deeper exploration of abstraction."
———————-
Going Places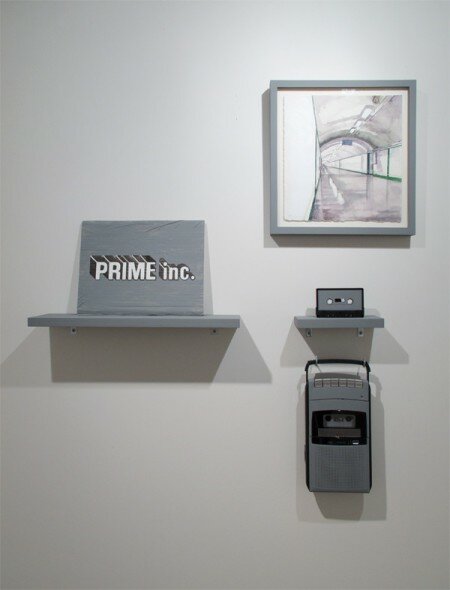 When: On view through November 6th, 2011
Where: Albright Art Gallery, 32 Main Street, Concord MA, 01742
How: Official Website
What/Why: "Albright Art Gallery is excited to announce the opening of Raphael Griswold's exhibit GOING PLACES. Raphael's work will be displayed September 12th through November 6th. Everyone is welcome to visit with Raphael at a special artist reception on Thursday September 15th from 6pm to 8pm. Come gather with friends and art enthusiasts to take a look at our world through the eyes of a witty, versatile artist.
GOING PLACES is an exhibition of varied media in which artist Raphael Griswold attempts to comment not on specific places themselves, but on the idea that the very will to create is performative, or at least a facet of the acts of living. Through painting, film and photography, Raphael creates an environment in which viewers are able to consider the specific contents of each individual artwork on display and how those objects create the environment they inhabit. Each artwork or "artobject" (as Raphael likes to call them) holds a special significance to the artist himself although the locations are less important than the fact that the "artobjects" were created by either actively or passively visiting, viewing and depicting the locations in which they were created."
———————-

Pick a pumpkin. Hug a puppy. Have a great weekend! ♥