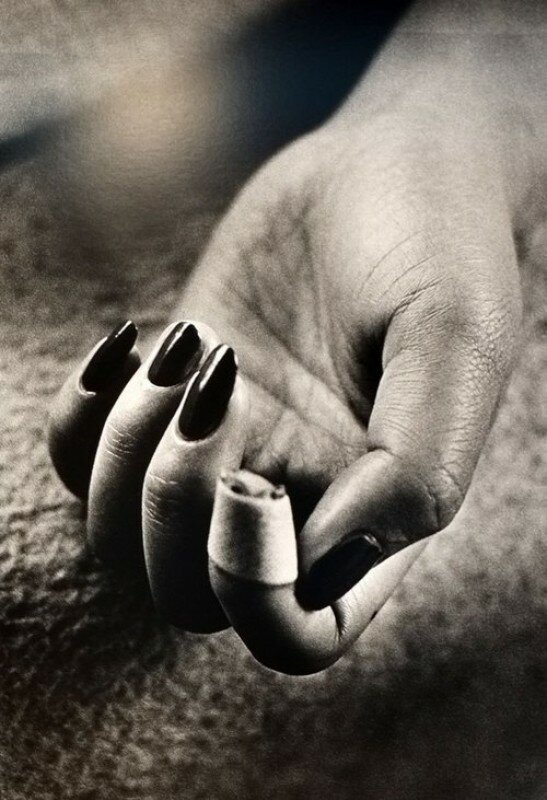 story lines x last seen x surface tension x  what is left unsaid
——————
Sophie Calle: Last Seen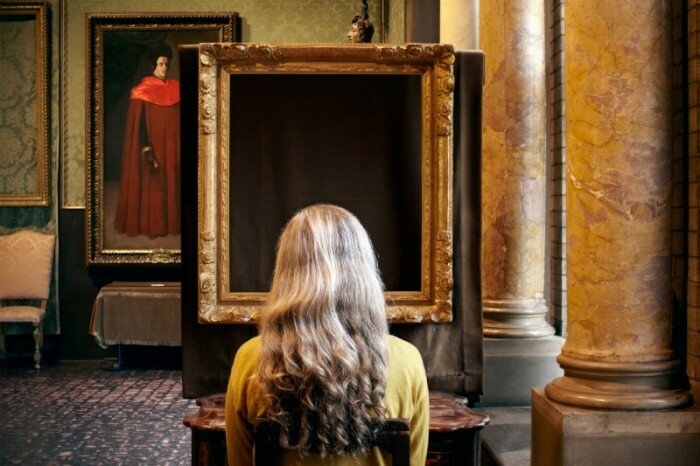 When: On view October 24th, 2013-March 3,2014
Where: Isabella Stewart Gardner Museum, 280 The Fenway, Boston MA, 02115
How: Official Website
What/Why: "Sophie Calle: Last Seen will include Calle's 1991 Gardner-inspired work on display for the first time at the Gardner, as well as new work created in 2012.
The 14 photographic and text based works in Last Seen consist of two distinct series. The first, created in 1991, titled Last Seen… is a series of photographs and texts created shortly after the 1990 theft during which 13 objects were stolen from the Museum. The second series, titled What Do You See?, includes new work which Calle made in 2012 at the Museum while revisiting the earlier project.
In 1990, during an exhibition of Calle's work at the Institute of Contemporary Art, Boston, Calle was interviewed for a Parkett magazine article by Sheena Wagstaff. At Calle's request the interview took place at the Gardner in front of Jan Vermeer's 1658–60 painting The Concert, one of Calle's favorite paintings. Later that March, the painting became one of the thirteen works stolen from the Museum. Wagstaff later jokingly hinted that perhaps Calle was responsible for the theft. This suggestion spurred Calle to consider creating a project focused on the Gardner's stolen works.
While standing in front of the empty spaces on the Museum walls where works were once hung, Calle asked curators, guards, conservators, and other Museum staff members what they remembered of the missing pieces. Calle used text from the interviews and the photographic images to create a visual meditation on absence and memory, as well as reflection on the emotional power works of art hold on their viewers."
——————-
Fort Point Open Studios
(story lines, Kate Gilbert and Elisa H. Hamilton)
When: Friday, October 18, 4-7pm | Saturday & Sunday, October 19 & 20, 12-6pm
Where: Fort Point, Boston. Official Map here.
How: Official Website
What/Why: "Explore the historic waterfront warehouses that are home to painters, sculptors, ceramicists, jewelers, performance artists, fashion designers, printmakers, book artists, photographers, and more. Meet local artists and craftspeople, and get a behind the scenes look at where Boston artists create their work. Find established artists, and discover new emerging talents. Stroll, ponder, and browse. Buy original art from the people who make it.
More than 150 studios will be open this fall–don't miss it!"
——————-
2nd Annual Quick Draw Event

(The Calm Before the Storm, Patt Kelley)
When: Saturday October 19th, 2013, 5:00-9:00PM
Where: Good Life Boston, 28 Kingston Street, Boston, Massachusetts 02111
How: Official Website
What/Why: "The Paint Pens Collective (formerly Paint Pens in Purses) is throwing their Second Annual Quick Draw event! The group is a national low brow, urban, and modern art collective that was started in Boston and has since expanded out to San Francisco. 
We have invited some of our favorite local artists to create artwork on the spot and share their newest work. Attendees can draw alongside these artists and have a chance to purchase unique items including sketches, illustrations, and paintings."
——————-
Collector's Forum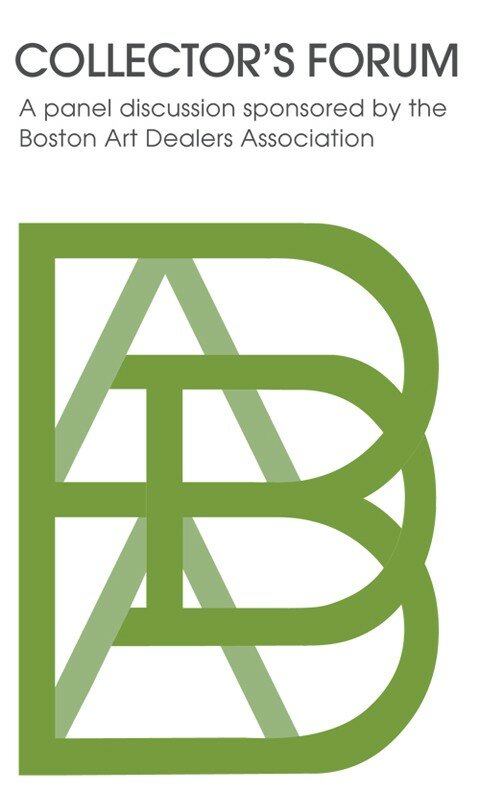 When: Sunday October 20th, 2013 3:00PM
Where: Mass College of Art, Trustee's Room, 621 Huntington Ave, Boston, MA 02115
How: Official Website
What/Why: "What inspires someone to colelct? How do you get started? Where do you find what you want? How does taste evolve? Please join us for a lively and informative discussion with Boston-area collectors, representing a variety of interests and approaches."
——————-
Ilana Manolson : Flow

When: On view through November 2nd, 2013
Opening Reception: Saturday, October 19, from 4-6pm
Where: Clark Gallery, 145 Lincoln Road, Lincoln, MA 01773
How: Official Website
What/Why: "Clark Gallery is honored to present concurrent solo exhibitions featuring paintings and monotypes of Ilana Manolson and paintings of Eleanor Miller. Please join the artists for a celebratory reception on Saturday, October 19, from 4-6pm."
Also on view..
Eleanor Miller : Transient Beauty

——————-
Escape to the World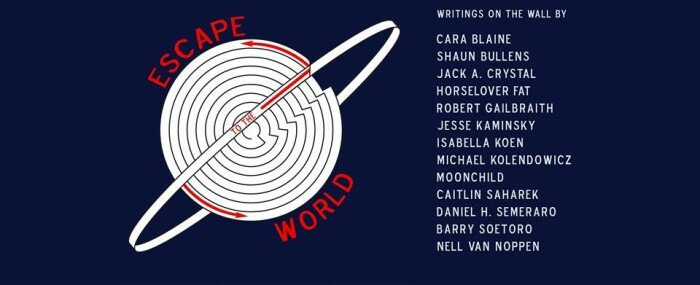 When: Friday October 18th, 2013
Where: Thirsty Gallery 104, 532 Kinsley Ave #104, Providence, Rhode Island
How: Official Website
What/Why: "A brave new transportative exhibición of fragmentary and (perhaps) entirely fictitious multiple realities. Non est ad astra mollis e terris via. There is no easy way from the earth to stars."
——————-
Alive With Paint

When: On view through
Opening Reception: Friday, October 18th from 6:30-9pm
Where: Sloane Merrill Gallery, 75 Charles Street, Boston, Massachusetts 02114
How: Official Website
What/Why: "Join us on Friday, October 18th from 6:30-9pm as we open Alive with Paint, a wonderful new exhibition of oil paintings by Thomas Torak! Tom will be in attendance to talk about the work and the accompanying article being featured in the October 2013 issue of The Artist's Magazine.
Tom received his training from the prestigious Art Students League of New York, mostly under the instruction of Frank Mason. He learned how to prepare his own canvas', mediums and varnishes — techniques he continues to use today along with grinding his own paint. Passionate about sharing his knowledge and experience with others, Tom travels down to New York City twice a week to teach at the Art Students League. "
——————-
Olitski in the XXI Century 

When: On view through December 22nd, 2013
Opening Reception: Friday October 18th, 5-8PM
Where: Adelson Gallery, 520 Harrison Ave, Boston, MA 02118
How: Official Website
What/Why: "Jules Olitski's Late Paintings reinvestigate the color, impasto, and handling found in his earlier paintings – cultivating his previous styles and influences, and delivering his final messages to the world.
Referred to as "Orb" paintings by his friend, the artist, Walter Darby Bannard, his Late Works are among the brightest and boldest within his oeuvre. The subject matter appears to transition from ethereal, earthly landscapes to cosmic playgrounds. The process includes methods that he used when creating his Spackle, Stain, and Spray paintings. To form the "Orbs", Olitski piled acrylic gel often mixed with pumice and other mediums onto the canvas, then smoothed out the emulsion with his hand in a circular motion, creating the Haute Pâte-material effect starkly evident in his Spackle paintings of the late 1950s. The "Orbs" in these Late Paintings also seem to refer back to the nebulous circles of the Stain period of the early '60s. Olitski used a portable air blower to mix paint across the surface of the canvas, recalling his experiments with unorthodox tools in his Spray paintings of the late '60s as well as brooms, mops and squeegees used in the '70s and '80s. The Late Works are often framed with a colorful outline reminiscent of the edges in many Spray paintings. The combining of these techniques, as well as the vibrant palette, culminates into something uniquely celebratory in the Late Work.
Throughout Olitski's career, naming a painting was significant and done after completion. Unlike many of his contemporaries, Olitski preferred not to give a painting a simple title or number. Instead, he would choose a specific reference to something he'd read or experienced, "something personal that maybe no one else would know." The Late titles often reference spiritual texts or articulate an attitude, often reinforcing Olitski's belief that being an artist is "… a spiritual and a moral undertaking." The titles evoke hope, introspection and optimism."
——————-
What Is Left Unsaid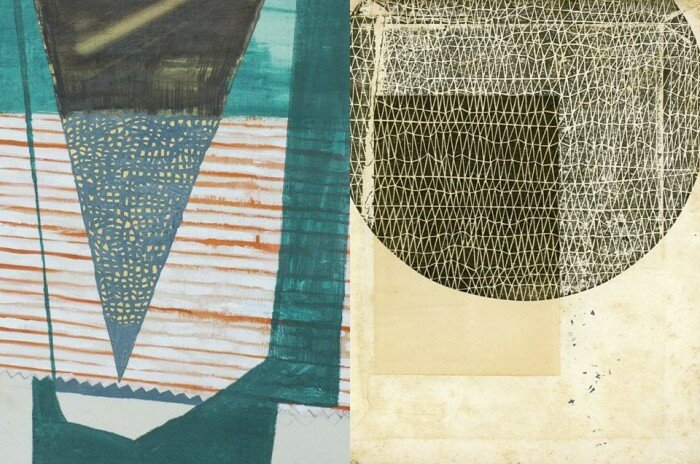 When: On view through December 1st, 2013
Where: Voltage Coffee and Art, 295 3rd Street, Cambridge, Massachusetts 02142
How: Official Website
What/Why: ""What Is Left Unsaid" showcases the works of two MFA 2013 graduates of the Museum of Fine Arts Boston: Kate Castelli and Caroline Board. 
Artists' Statement:We began as neighbors at the studio in the MFA program at the School of the Museum of Fine Arts. In the first year our paths crossed frequently in courses, lectures, and critique. Out of frustration in the studio during the summer we began to work collaboratively on a small-scale book. We both enjoyed the process and it laid the foundation to work collaboratively on books, prints, and drawings during our final year in the program. We decided to show together for our thesis not only because of the collaborative work, but also because our sensibilities and visual language compliment each other. Fragments, memory, and the duality of presence and absence are all strong elements in both our work. 
Caroline's paintings incorporate pattern, layers of mark making, and a deeply personal color palette to obscure and abstract what is said and left unsaid. The canvases weave something entirely new out of the fragments of perception and memory.
Kate's prints and drawings explore poetic and formal juxtapositions in order to connect what cannot be connected. The history and memory of paper is altered, layered, and obscured through printmaking and mark making to construct a new story out of the old.
Showing together continues the collaboration we have inside and outside of the studio. There are distinct voices in both bodies of work, but together they engage in a conversation about constructing the fragments of memory and observation into something new. "
——————-
Earth Effects

(Newcomb Hollow Cliff, Judy Motzkin)
When: On view through October 26th, 2013
Where: Nave Gallery, 155 Powderhouse Blvd, Somerville, MA
How: Official Website
What/Why: "EARTH Effects is an international collaboration between five artists: Ellen Schön, Alice Grossman, and Judith Motzkin from the United States, Karmela Berg from Israel, and Pirjo Heino from Finland.
Diverse personal backgrounds, cultures, and disciplines inform these artists explorations of the effect—both verb and noun—on and of our planet. Earth is seen from above as an orb hurtling though outer space; from below in the depths of plate tectonics; as a recognition of the rhythms of life, as homage to creation myths, and as powerful Mother Nature.
The exhibition includes ceramics, painting, photography, sculpture, and installation."
——————-
Surface Tension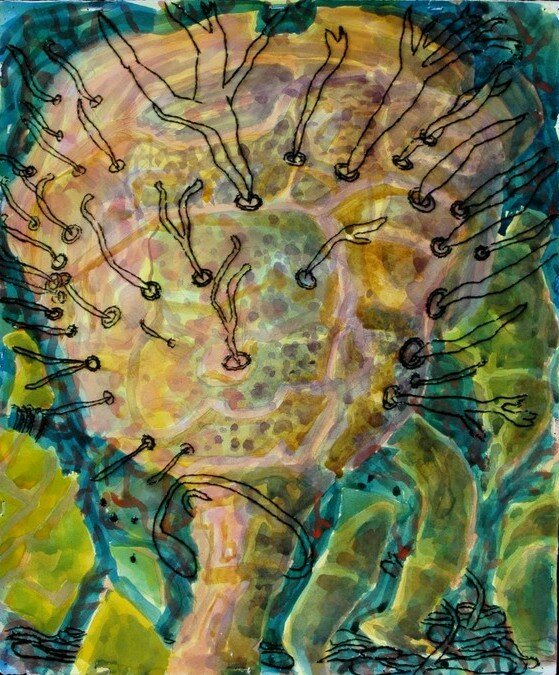 When: On view through November 7th, 2013
Where: Simmons College, Trustman Art Gallery, Main College Building, 300 the Fenway, Boston, MA
How: Official Website
What/Why: "When standing in front of an actual work of art, one of the first things one sees, whether consciously or not, is the surface texture. Susan Heideman and Sand T Kalloch are particularly interested in making us notice the surface of their images. We are drawn deeply into their work via their process. They employ unusual and diametrically opposing techniques to snare the viewer.
Susan Heideman deconstructs monotypes, ripping and then sewing or glueing the pieces together. She paints on top of these ragged surfaces making in essence, a low-relief topographic map. Her colors are by turns delicate or intense. The sutured images and the organic forms of her "Proteanna Series" are hybrids. The process is provisional – each accrual, obliteration or combination an artistic conversation, evolving by the impulses of the creator. The resulting works pulse with energy – their curling questing forms reach out to us, alchemizing two dimensions into three.
The carefully controlled, polished surfaces of Sand T Kalloch's mixed media work beckon us into an amorphous space of color, lines and light. She is concerned with repetition and geometric, reductive abstraction. Tension is introduced as she plays the line between space and surface, energy and restfulness. Her sensuous colors, thick or thin lines and illusionary droplets confuse the viewers' perspective. She likens her deliberate process to composing music, setting up resonances. The work's dense glossy surfaces, rather than stopping us, invite close study, confusing us with the "space" that is portrayed."
——————-
silent/NOISE

When: On view through November 2nd, 2013
Where: Kathryn Schultz Gallery, Cambridge Art Association, 24 Lowell Street, Cambridge, MA
How: Official Website
What/Why: "Featuring work by Noelle Fiori, Sydell Masterman, and Astrid Reischwitz, silent/NOISE explores the world of women, from the quiet isolation of domesticity to the exploitation of women's bodies by the media, and the ways in which the artwork – both in theme and execution – softly conveys bold concepts.
Noelle Fiori takes a distinctly bolder tact in her mixed media collages, composed of soft, lacey imprints and hard-edged fashion photographs. In her work, Ms. Fiori explores the ways female bodies are exploited and degraded by media outlets, and the effects this exploitation has had on generations of women.
In her beautifully wrought paintings, Sydell Masterman taps into the isolation of the modern world, where everyone is at once instantly accessible but personally distant. Her canvases allow the viewer to interpret her landscapes – both real and imagined – and the characters that inhabit them.
Photographer Astrid Reischwitz skillfully captures the most private of inner-sanctums in the photographs from her "Bedroom Series". These anonymous rooms are comfortingly familiar, providing a glimpse into the private lives of friends, neighbors, and strangers."
——————-
Create the Vote Forum with John Connolly

When: Friday October 25th, 2013 3:45-5:45PM
Where: Villa Victoria Center for the Arts, 85 W Newton St, Boston, MA 02118
How: Official Website 
What/Why: "Create the Vote will host public meetings with Boston mayoral finalists John Connolly and Marty Walsh. Joyce Kulhawik, President of the Boston Theater Critics Association and JoycesChoices.com, will moderate both meetings. This is an opportunity for the creative community to hear the candidates' positions on arts, culture and creativity and more about how they would support the sector as the next Mayor on Boston."
——————-
69th Members Prize Show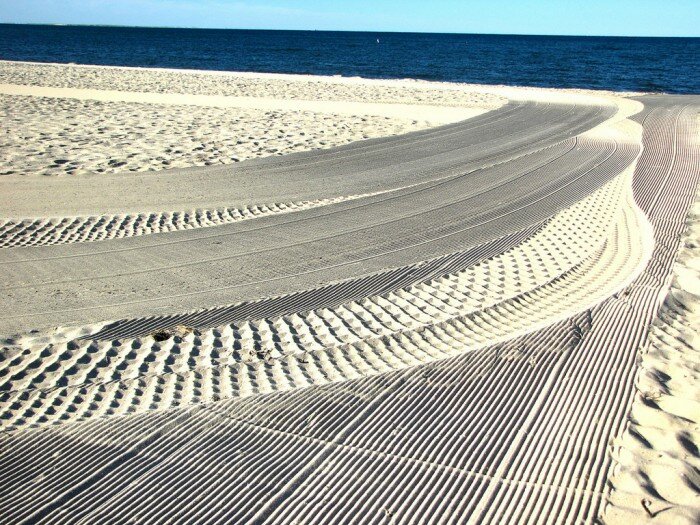 (Hardings Beach Rake, prior work of Chuck Beisch)
When: On view through November 2nd, 2013
Where:  Boston University, University Place Gallery, 124 Mount Auburn Street, Cambridge Ma, 02138
How: Official Website
——————-
Say hi:
EMAIL | TWITTER | FACEBOOK | INSTAGRAM | PINTEREST
We did it. Another week bites the dust.
Now that Pedigree is RIP, I have a few posts in the works about exciting people/places/things and I can't wait to share them with you. Soon. Soon.
Have a lovely weekend, my dears. ♥