taxonomy x unreal memories x body without a head x vis a vis
———————-
Porter Mills Open Studios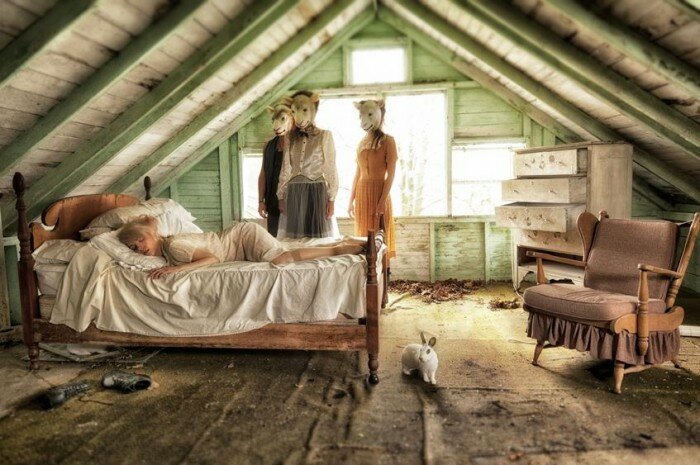 (Counting Sheep, Bob Packert)
When: Saturday December 1st, 2012 10:00am until 7:00pm
Where: Studios at Porter Mill, 95 Rantoul Street, Beverly, Massachusetts 01915
How: Official Website
What/Why: "10:00am – 4:00pm: Explore the studios of fifty ceramists, painters, photographers, jewelers, musicians, printmakers and more! Meet the artists, ask questions, and purchase unique works of art for everyone on your holiday shopping list from the people who make it, where they make it. 
4:00pm – 7:00pm: Join us in the gallery this evening for a holiday celebration and the opening reception of the 2nd Annual Holiday Small Works Exhibition, featuring artists from across the region. Enjoy the art, festive drinks, food and music while mingling with the artists."
——————
ARTROX! Holiday Pop Up Shop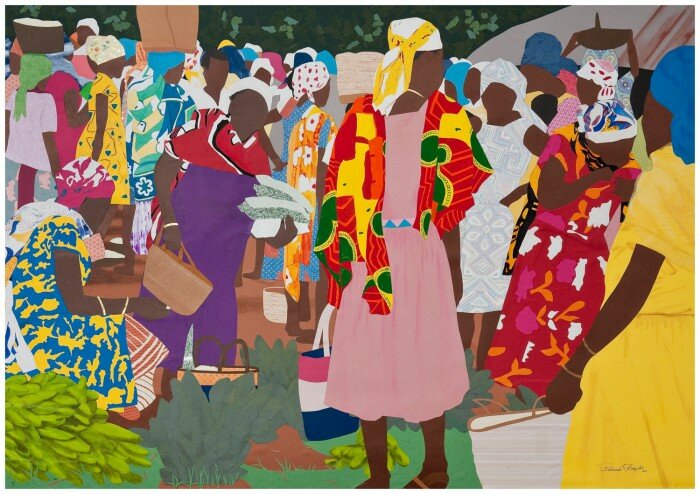 (African Market, Pat Thaxton)
When: Through December 24th, 2012
Where: 2201 Washington Street, Dudley Square, Roxbury, Boston
How: Official Website
What/Why: "Buy in the 'Bury and support local artists and craftspeople at the ArtROX! Holiday Pop-up Shop. This unique holiday market features vendors from Greater Roxbury and beyond selling fine art, crafts, and designs fitting a variety of budgets, sizes, and tastes."
List of participating vendors here.
——————
Vernon Street Open Studios

(Body Without a Head #3, Jessica Liggero)
When: Saturday & Sunday, December 1 & 2, 2012, 12 – 6pm
Where: 6 & 20 Vernon Street, Somerville, MA 02145
How: Official Website
What/Why: "On December 1 & 2, Vernon Street Studios will host their fall open studios (which has become a much anticipated annual event). Each year, the artists of 6 & 20 Vernon Street welcome the public into their work spaces, a community well known throughout the area for the quality of their work. During this showcase for the arts, mid-career and emerging artists working across a broad spectrum of fine art styles and craft media – including painting, photography, print-making, sculpture, glass, fiber, jewelry, furniture, and ceramics – will exhibit and sell their work..just in time for the holiday season.
Located in an historic 19th century brick industrial building, Vernon Street was one of the first group of artists in the Greater Boston area to open their studios to the public in 1974. The Open Studios event allows attendees to learn about the creative process, interact with artists in the spaces where they create, purchase original artwork, and discover new talent.
The studios are located in the Rogers Foam facility, which is comprised of two buildings on the corner of Central and Vernon Streets. Parking is available in the large lot behind the buildings."
——————
Quick Draw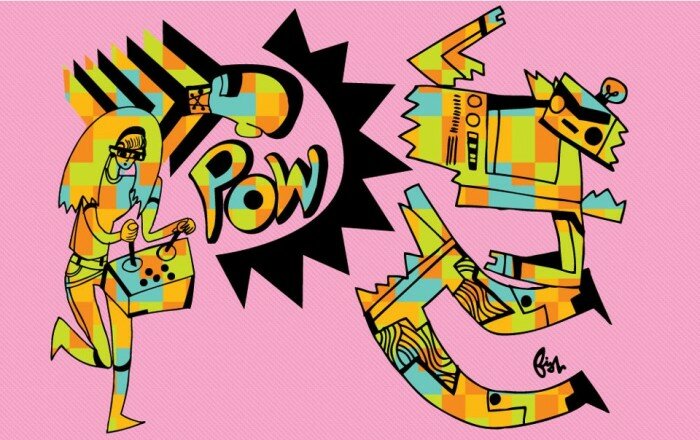 (prior work by Fish McGill)
When: Saturday December 1st, 5:00-9:00PM
Where: The Goodlife Lounge, 28 Kingston Street, Boston, Massachusetts 02111
How: Official Website
What/Why: "PAINT PENS IN PURSES is throwing its first SKETCH ART EVENT!!!  Ten top local artists have been brought together to create artwork on the spot. Attendees are invited to bring their sketch books and come draw alongside these great artists. Unique sketches, illustrations, paintings will be available for purchase."
——————
A Sense of Place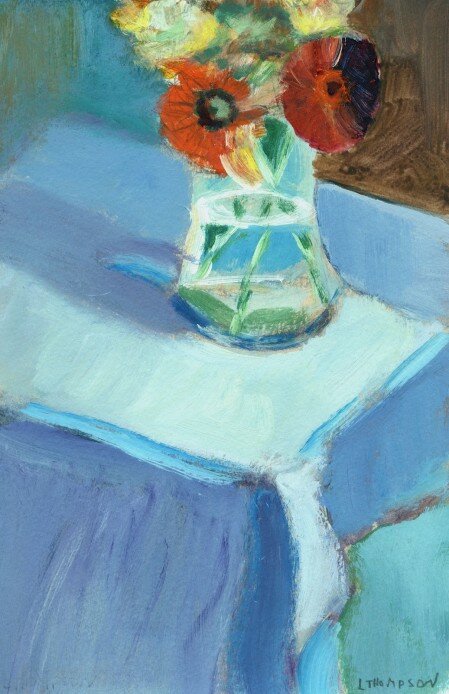 (Vintage Flowers, Lisa Breslow Thompson, part of Small Works show)
When: On view through December 16th, 2012
Where: Fountain Street Fine Art Gallery, 59 Fountain Street, Framingham, MA
How: Official Website
What/Why:  Group show of Core and Associate Artists -the experience of place through the eyes of our member artists.
Also on view..
Small Works Showcase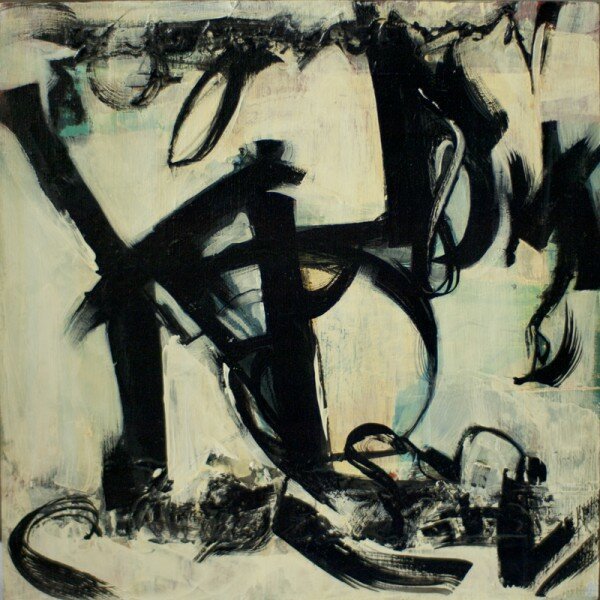 (The work of Deborah Drummond)
What/Why: "Work in all media, under 16"x16" & under $500
Group show including Artist Friends, as well as Core and Associate Artists." 
List of participating artists here.
——————
Unreal Memories

When: On view December 4, 2012–May 29, 2013
Special Sound Event and reception with the artist: Thursday, December 6, 5-7pm
Where: Carpenter Center for the Visual Arts, Harvard University, 24 Quincy Street, Cambridge, MA 02138
How: Official Website
What/Why: "Specially conceived for the rooftop of the Carpenter Center of the Visual Arts in celebration of the
50th anniversary of the building, Unreal Memories is composed of transformed voices of many different cultures. Original recordings served as models for computer transformations to create an imaginary intercultural journey, where voices from elsewhere come together. They call us, they celebrate, they open
a short sonic window into our busy everyday lives.
In a note on February 2, 1960, Le Corbusier imagined for the building:
"Electric ringing sounds will be composed and emitted once, twice, three times a day, at fixed times, emission of a formidable nature of softness and of power."
When I read those notes, I imagined that the installation of sounding elements to the building would enhance our awareness of passed times and our relationship to other cultures. It was not my intention to create a historic realization of Le Corbusier's exact intentions. I took the idea as a springboard for my own artistic dreams. Particularly in light of the Harvard Art Museum construction site next door, I did not want to pick up on the idea of "formidable power" to compete with jackhammers. The softness of the voices will hopefully turn the site, for three short moments daily, into a place of imagined harmony.– Hans Tutschku"
——————
Western Avenue Holiday Open Studios

(The work of Elizabeth Alexander)
When: Holiday Open Studios – December 1-2 & 8-9, 2012, from 12-5PM.
Where: Western Avenue Studios, 122 Western Avenue, Lowell, MA 01851
How: Official Website
What/Why: "Here you will find 2 buildings, six floors and 143 studios filled with artists working in all disciplines, media and styles. The studios are located in a brick mill building at 122 Western Avenue in Lowell, Massachusetts, near the heart of downtown. 
On the first Saturday of every month, Western Avenue Studios opens its doors to the public. Come browse the latest works by our artists! This is a free event."
——————
The Annual AIDS Benefit Exhibition 2012

When: On view December 1, 2012 – December 8, 2012
Where: Barbara Krakow Gallery, 10 Newbury Street, Boston, Massachusetts 02116
How: Official Website
What/Why: "All works available for a $350 donation to the Boston Pediatric Aids Project or The African Aids Initiative"
Also on view..
Blues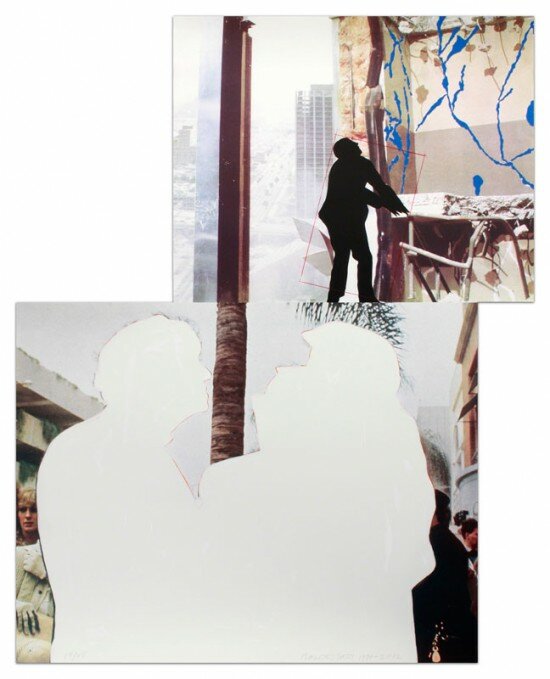 (One and Three Persons (with Two context-One Chaotic), John Baldessari)
When: On view through January 13th, 2013
What/Why: "Featuring works by John Baldessari , Mel Bochner, Frank Egloff,  Robert Mangold, Kay Rosen, Kate Shepherd, Suara Welitoff"
——————
World AIDs Day

(Still from United in Anger: A History of Act Up)
When: Saturday December 1st, 2012
12:00 PM: Documentary
2:00 PM: Spotlight Talks
3:00 PM: Documentary
Where: ICA Boston, 100 Northern Avenue  Boston, MA 02210
How: Official Website
What/Why: "Since the late 1980s, December 1st unites individuals around the globe in the fight against HIV through AIDS awareness, supporting loved ones, and remembering the deceased. Join us to honor World AIDS Day with spotlight talks in the galleries that commemorate works on view in This Will Have Been: Art, Love & Politics in the 1980s, and in the Barbara Lee Family Foundation Theater, we present two award-winning films held in collaboration with the Boston LGBT Festival."
——————
Karen Aqua Studio Show & Sale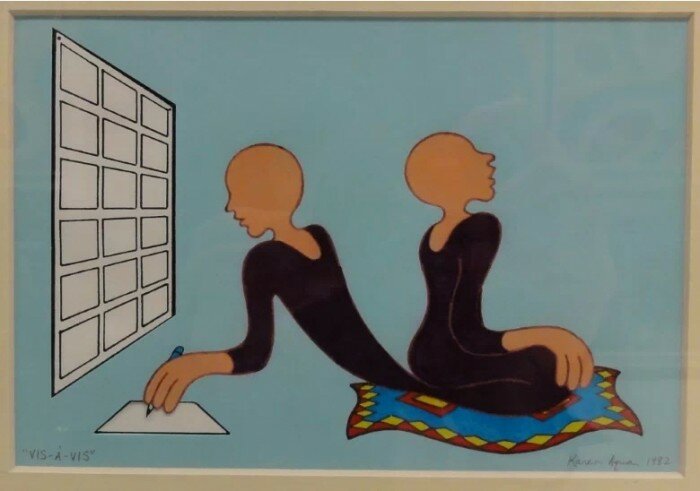 (Vis a Vis)
When: December 2nd, 2012 Noon-6:00PM
Where: 11 Miller Street Studios, Somerville, MA 02145
How: Official Website
What/Why: "Despite her passing over a year and a half ago, animator Karen Aqua's legacy lives on through her wonderful films and artwork. Over 120 of Karen's color pastel drawings have been lovingly framed and displayed, and will be available for viewing and for sale on Sunday December 2nd from noon-6pm at Miller Street Studios in Somerville. This work includes artwork originally created for Sesame Street and for her independent animated films, as well as several larger works that Karen created during breaks between films, and about a dozen beautiful pieces from her final film "Taxonomy"."
——————

♥