It may be Friday the 13th, but don't be scurred.. the weekend is here!
Let's wrap it up!
——————————
150 x 150
When: May 14th, 2011 , 12:00PM
Where: Laconia Gallery, 433 Harrison Ave, Boston, 02118
How: Official Website
What/Why: "Please come to the public previews first to get a good look at all the amazing artwork by well-known local artists. The Saturday event is a race for art, and artwork can be purchased by being the first one to grab the tag beside the work of art that you choose – if the tag is gone move on to your NEXT choice! (Artwork can be purchased by cash or check only – sorry, no Credit or Debit cards. Payment is made at time of purchase.) Doors open at Noon on May 14 – be there on time for the best selection."
———————————
Barbara Moody-Nature: An Intimate Gaze
When: On view through July 10th, 2011
Where: Albright Art Gallery, Downstairs @ 32 Main St. Concord, MA 0174
How: Official Website
————————-
All Senior Show 2011
(The work of Jake Cassevoy)
When: On view through May 27th, 2011
Where: Montserrat Gallery, 23 Essex Street, Beverly, MA 01915
How: Official Website
What/Why: "Montserrat College of Art Gallery presents innovative exhibitions of contemporary art that feature regional, national and international artists ranging from emerging to established. Our core mission is to cultivate learning, celebrate artistic excellence, and to inspire a lifelong involvement in art and design."
———————————
Adding to the Mix

(Untitled, Robert Gober)
When: May 14th, 2011, 11:00AM-12:00PM
Where: Arthur M. Sackler Museum, 485 Broadway, Cambridge, MA 02138
How: Official Website
What/Why:"Adding to the Mix: New Acquisitions and Perspectives on Modern and Contemporary Art at the Harvard Art Museums. Mary Schneider Enriquez, Houghton Associate Curator of Modern and Contemporary Art, Harvard Art Museums. This talk will focus on the recent installations of provocative, newly acquired pieces by Robert Gober, Felix Gonzalez-Torres, and Doris Salcedo, among others, as well as extraordinary works by artists such as Josef Albers, Hans Arp, and Robert Rauschenberg that have not been shown for years. We will discuss the visual and thematic dialogues created by the juxtapositions of these works, exploring surrealism, the languages of abstraction, notions of the body, and the means by which art confronts the sociopolitical issues of its time. Free with the price of admission. Open to the public. Limited to 25 participants; please arrive early. Gallery talks are informal and include discussion."
———————————
Dress Code
When: On View May 15 – July 2, 2011
Where: Voltage Coffee & Art, 295 3rd St. Kendall Square Cambridge, MA
How: Official Website
What/Why: "We are constantly judging the people around us, whether we are aware of it or not. My paintings are a critique, not of my subjects, but of the rest of us
that cannot look past their clothing. We have become so separate and isolated in this fast paced world that we are often left only with visual information to size others up. In turn; as we get dressed each morning, we are putting on the fabric that will determine our character.
In my works I choose to express this habit by combining traditional portraiture with the non-traditional element of fabric. I attempt to recreate the first impression others may have of these subjects by forcing the viewer to come to terms with the focal point: the unavoidable conflict of the fabric juxtaposed with the paint. The addition of these non-typical elements stimulate a reaction in viewers that is meant to punctuate my statement. The fabric is there to mimic the obstruction of reality their judgment creates."-Danielle Festa
————————————
Artists Reception for Plastic + Film: An Exhibition of Toy Camera Photography
When: On view through May 21st, 2011
Artist Reception: Sunday May 15th 3-5 pm
Where: Nave Gallery, Clarendon Hill Presbyterian Church, 155 Powderhouse Blvd., Somerville, MA
How: Official Website
What/Why: "A myriad of cameras, films, development processes, and finally, printing methods and papers are employed by the 22 artists in Plastic + Film. The subject matter ranges from the intimate to the majestic, the whimsical to the contemplative. Photographs shown comprise of images taken in New Zealand, Hong Kong, England, California and many places in between, including Somerville, MA. The artists' seemingly playful choice of equipment (Holga, Diana, Lomo or whatever model of toy camera used) belies their very serious results. Plastic + Film is a celebration of the creative spirit and the concept of chance. Its unique and individual images are a refreshing change to the increasingly homogenized world of digital images we encounter in everyday life."
————————————
Newton Open Studios

When: May 14th-15th, 2011, 11:00AM-5:00PM
Where: List of Participating Artists
How: Official Website
What/Why: "Newton Open Studios produces community arts events that bring together the artists and residents of Newton. It is a non-profit, funded by artists registration fees and donations from generous individuals and businesses, and in part by the Massachusetts Cultural Council as administered by the Newton Cultural Council. Newton Open Studios is an affiliate of Newton Community Pride."
————————————
Torn in Two: The 150th Anniversary of the Civil War
When: On view now through December 31st, 2011
Where: Boston Public Library, 700 Boylston St., Boston MA 02116
How: Official Website
What/Why: "The American Civil War is one of the defining events in American history. Beginning in May 2011, the Boston Public Library will commemorate the 150th anniversary of the Civil War with eight months of system-wide programming, including exhibitions, guided tours, lectures, film series, family events, educational outreach, and more."
————–
Doors Open Lowell
(Tremont Yard's subterranean waterpower under Jeanne D'Arc)
When: Now through May 14th, 2011
Where: 2011 Schedule
How: Official Website
What/Why: "Doors Open Lowell offers an insider's look into the preservation of many of Lowell's magnificent historic buildings.  It's a free annual event held during National Preservation Month to celebrate Lowell's architectural heritage and urban living and culture.  Together these have made Lowell a creative and exciting place to live and work."
——————–
SoWa Art Walk
When: Sunday May 15th, 11:00AM-6:00PM
Where: Participating Studio Buildings
How: Official Website
What/Why:"The SoWa Art Walk is held every spring in the SoWa (South of Washington Street) neighborhood in Boston's South End. A former mill building district where pianos, canned goods, shoes and other merchandise were made in the 19th century, the district has been home to artists' studios carved out of the old factories for the last fifty years. Today, the artists have been joined by art galleries, creative businesses, cutting edge restaurants and residential loft buildings.
The SoWa Art Walk takes place in late May each year and is a weekend-long standing invitation to visit the artists in their studios. This year, the SoWa Art Walk will occur onSunday May 15, 2011 from 11:00am to 6:00pm. Creative stores, cafes, boutiques and some of the city's finest restaurants take part in the SoWa Art Walk by opening their doors all weekend, hosting artists who display on their walls and offering special event discounts."
———
Cambridge Open Studios (Central)
(Lion 1, Margaret Angelo)
When: May 14th-15th, 2011, 12:00PM-6:00PM
Where: Participating Artists
How: Official Website
What/Why: "Artists throughout Cambridge open their doors to the public for the third annual city-wide Cambridge Open Studios (COS) during three weekends in May. Meet local artists and discover unique paintings, jewelry, fiber arts, ceramics, film, mixed-media, literary works, and more!"
———————————–
Performing on Paper
When: Sunday May 15th, 12:00PM-5:00PM
Where: Mobius, 725 Harrison Avenue, South End, Boston
How: Official Website
What/Why: "RESPOND to live performance art by drawing what you see. Share the energy! All levels of ability welcome."
————————
Discoveries
(The photography of Eva Koleva)
When: On view through June 6th, 2011
Where: Panopticon Gallery, 502c Commonwealth Ave, Boston, MA 02215
How: Official Website
What/Why: "When a discovery is made or uncovered, it is often front-page news. With the invention of photography in the 19th century, it forever changed the way we see and remember the world and ourselves. Panopticon Gallery is please to be exhibiting work by photographers Eva Timothy, Jesseca Ferguson and Fran Forman, three women revisiting history through the assemblage of imagery and objects and the act of rediscovery."
—————-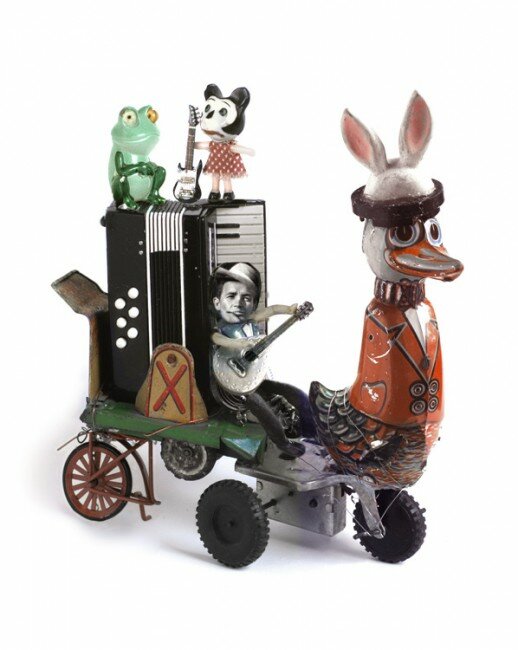 Did I miss something? Tell me. Tweet me. Write it on the wall. ♥