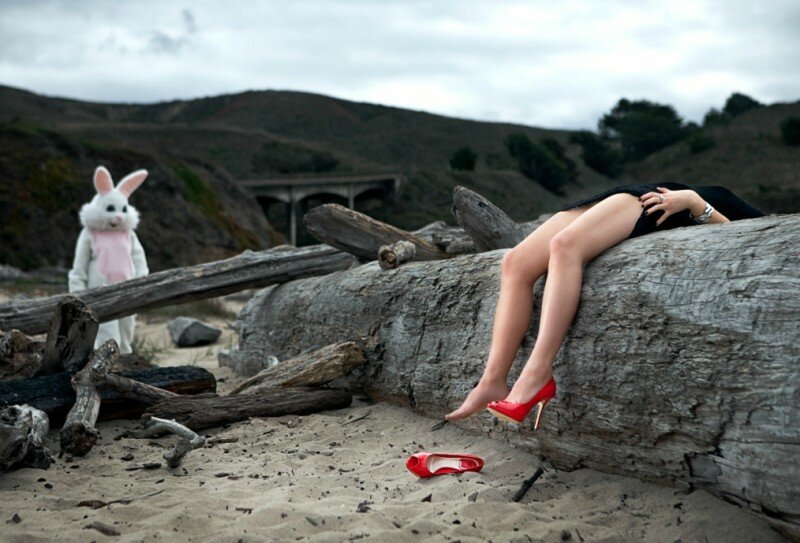 just when you thought it was safe x nursery rhymes x radiant child x practice makes perfect 
—————————————-
Contemporary Cocktail: Making it Work

(The Radiant Child, MR NVR)
When: Friday March 29th, 7-9PM
Where: Montserrat Galleries, 23 Essex Street, Beverly, Massachusetts 01915
How: Official Website
What/Why:  "Today more than ever, artists are working well beyond the boundaries of just one discipline. But the pressure to 'define' yourself as an artist can be daunting. We are excited to welcome the founders of Lot F Gallery, James Wormser & Kate Ostreicher, as well as interdisciplinary artist MR NVR and illustration faculty Allison Cole for a discussion on identifying your aesthetic niche and making it work personally and professionally. 
Contemporary Cocktail is an informal event hosted in the student lounge, that pairs a recognized visiting artists and arts professionals in conversation with one of our faculty. Wine and delicious italian treats from Gloria's will be provided!"
———————-
Just When You Thought It Was – Safe to Look at Art Again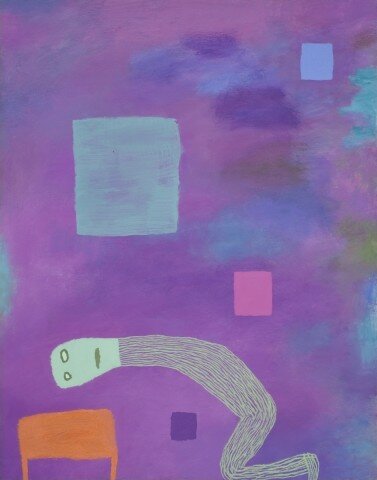 (Practice Makes Perfect, Todd McKie)
When: On view through April 20th, 2013
Opening Reception: Friday March 29th, 6-8PM
Where: Gallery NAGA, 67 Newbury Street, Boston, MA 02116
How: Official Website
What/Why:  "Our primary focus is painting, and we represent many of the most highly regarded painters working in Boston and New England. In addition, exceptional contemporary photographers, printmakers, and sculptors exhibit with us, as well as the international doyenne of holography, Harriet Casdin-Silver."
———————-
Luminous Terrain: The Art of the White Mountains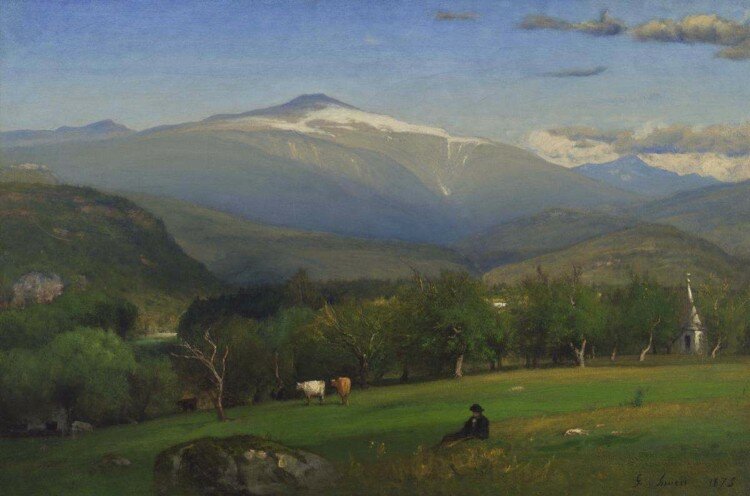 When: On view through May 4th, 2013
Opening Reception: Friday March 29th, 6:30-8PM
Where: Lamont Gallery, Phillips Exeter Academy, 20 Main St., Exeter, NH
How: Official Website
What/Why:  "This exhibition features over 40 paintings of White Mountain landscapes from Hudson River School artists. Drawn from the collections of several Phillips Exeter Academy alumni (Classes of 1943, 1951 and 1965), the paintings depict the emerging connections between the landscape, culture, and the development of national identity. The natural world, for artists such as Thomas Cole (1801-1848), Benjamin Champney (1817-1901), and Alfred Thompson Bricher (1837-1908), symbolized moral fortitude as well as spiritual renewal. The art of the White Mountains was also intimately bound up with the growth of tourism in the region, and profoundly shaped the intrepid visitor's understanding of landscape as destination, genre, and state-of-mind. The paintings on view in Luminous Terrain offer a glimpse into a fascinating period of American history, as well as provide an opportunity to reflect on what the landscape means for us today."
———————-
Weather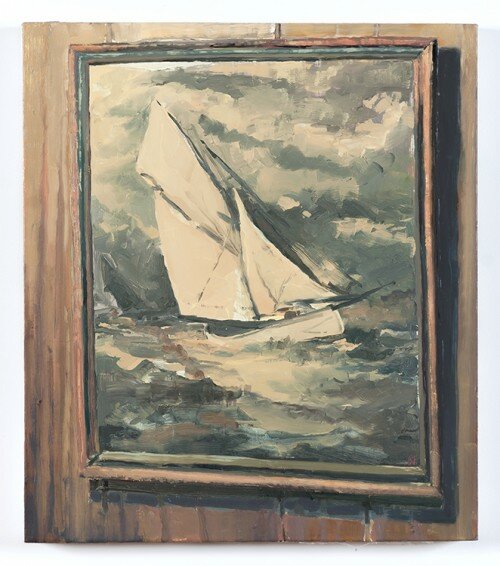 When: On view April 4th – April 26th, 2013
Opening Reception: Thursday April 4th 6-9PM
Where: Aviary Gallery, 48 South Street, Jamaica Plain, MA 02130
How: Official Website
What/Why:  "In his paintings Zeidman takes on the familiar: non-descript interiors, unremarkable household items and the suburbs that contain them. The paintings are quiet and physical in an era where most experiences are neither. Fellow artist and colleague Lex Brown has written:[Nathan] paints extremely beautiful and intimate scenes of suburbia that recall the tenderness, melancholy, and premature stoicism of adolescence. When I look at his work, I feel connected to my childhood and teenage years growing up in northern Virginia, around architecture and landscapes similar to that of Zeidman's New Jersey, marked by the same nondescript mid-Atlantic shrubbery and ranch style homes. It's a ubiquitous east-of-the-Mississippi look, but for me feels very particular to the small space of country between New Jersey and Virginia. Moreover, his work rouses in me a very distinct feeling of sustained desire – of potentiality – to leave that landscape of aluminum-sided split levels, neocolonial mini mansions, and strip malls, and seek a place with a real sense of place. Where I'm from is charming, and beautiful, and it does have a personality but it has no character. Whereas, I find his paintings charming, beautiful, and full of character, but quietly; they are full of that patient and sad and hopeful energy of potentiality. When I look at these paintings, I see the beauty in a place that can create that yearning, and it makes me feel like I am from somewhere."
———————-
Neal Rantoul and Brian Kaplan: Views from Cape Cod and the Massachusetts Islands

(Seashore Park Inn (Outdoor Pool), Brian Kaplan)
When: On view April 3rd through May 13th, 2013
Opening Reception: Wednesday April 3rd, 5:30-7:30PM
Where: Panopticon Gallery, 502c Commonwealth Ave, Boston, MA
How: Official Website
What/Why:  "Panopticon Gallery's upcoming exhibition Neal Rantoul and Brian Kaplan: Views from Cape Cod and the Massachusetts Islands will be on display from April 3 through May 13th. The exhibition will include new aerial photographic works by Neal Rantoul of images of Martha's Vineyard and some Massachusetts islands alongside photographs from Brian Kaplan's ongoing project I'm Not On Your Vacation."
———————-
Field of Dreams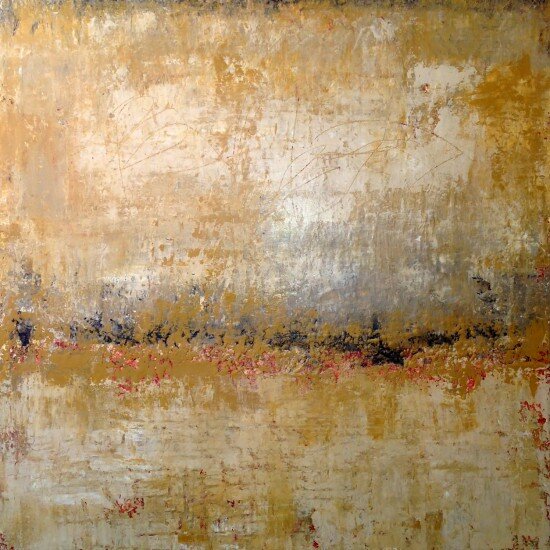 (Letters in Sand)
When: On view April 3rd through April 28th, 2013
Opening Reception: Thursday, April 4th from 6:00pm – 8:00pm
Where: The Gallery at Porter Mill, 95 Rantoul Street, Beverly MA 01915
How: Official Website
What/Why:  "The Gallery at Porter Mill is pleased to present it's April exhibition Field of Dreams, featuring the paintings of Boston based artist Maria Malatesta and Beverly based artist Christine O'Brien. Both Malatesta and O'Brien create  paintings that boast bold use of color and texture and warmly display the subtleties of nature. While the artists employ methods that evoke the natural world, they also utilize fuzzy detail and dissolved shapes to whisk away any tangible or fully recognizable form. This ambiguity allows the viewer to bring their own associations and memories to the works."
———————-
Screening – 16 Photographs At Ohrdruf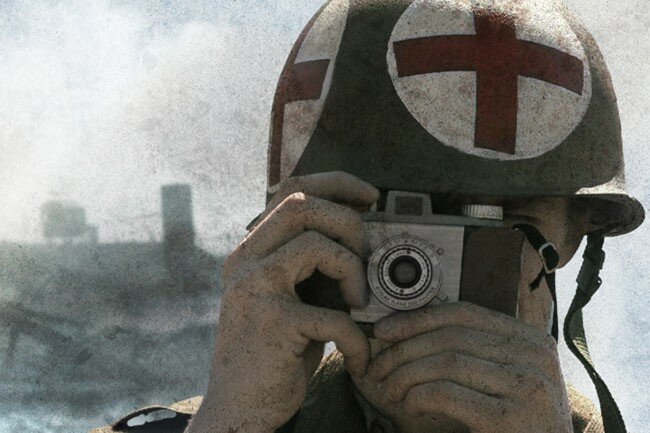 When: Thursday April 4th, 6-8:30PM
Where: Lesley University, 29 Everett St., Cambridge, Massachusetts 02138
How: Official Website
What/Why:  "Join us for a special screening of the new documentary film "16 Photographs At Ohrdruf"
April 4th at Lesley University's Marran Theater
beginning at 6pm with a presentation by Dr. Geoffrey Megargee of the U.S. Holocaust Memorial Museum
When a loved one dies we mourn their absence, and we regret all the things we might have known of them and shared with them with more time. In 1991, Donald Johnson succumbed to cancer. He was a family man, a grandfather, a veteran, and a medic. Among his possessions were sixteen photographs taken while he was at war. These pictures were a family secret, mentioned only in whispers.
Twenty years later his grandson, filmmaker and Lesley Professor Matthew Nash, set out to find the photos and understand their story. Beginning in a quiet Vermont town, he dug into the darker corners of his family history, eventually uncovering the pictures. These photos of horrible scenes, taken by a soldier entering the first of the concentration camps liberated by Allies during World War II, were each marked with one word: Ohrdruf.
Nash's investigation of the photographs leads him to historians who reveal a side of the Holocaust that he had never imagined, and to survivors with heartbreaking stories. In trying to understand his pictures, he turns his focus to the soldiers who liberated the camps. Nash finds Ralph Rush and hears the amazing and shocking story of the liberation of Ohrdruf concentration camp, the first camp liberated by the Allies. His attempt to understand his grandfather's pictures has brought him face to face with the anger, the horror and the guilt that those first young soldiers felt when they encountered the atrocities of the Nazis.
16 Photographs At Ohrdruf is the journey of one grandson, trying to understand the brutal and terrible scenes preserved in sixteen forgotten pictures. In his investigation, Nash offers a voice for anyone who has ever wondered what is hidden from us, and what history might be uncovered in our families if we would only ask."
———————-
Thrown Together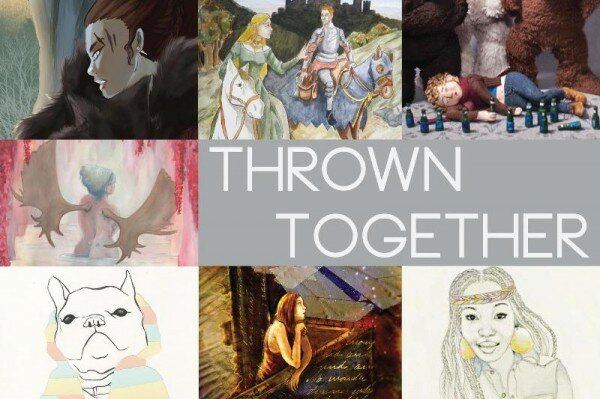 When: Wednesday April 3rd, 2013 5-8PM
Where: 301 Gallery, 301 Cabot Street, Beverly, MA 01915
How: Official Website
What/Why:  "Every Wednesday night from 5 to 8 pm through early May, Montserrat's 301 Cabot Street Gallery in Beverly, features artist receptions for each spring Senior Thesis Exhibition. The public is welcome to see the work of these emerging young artists and hear their stories. The next Senior Thesis Exhibition is Thrown Together, a collaboration of seven unique and diverse illustrators covering every medium"
———————-
LAP 2 Year Birthday Party || Paint Job & Hush Closing Reception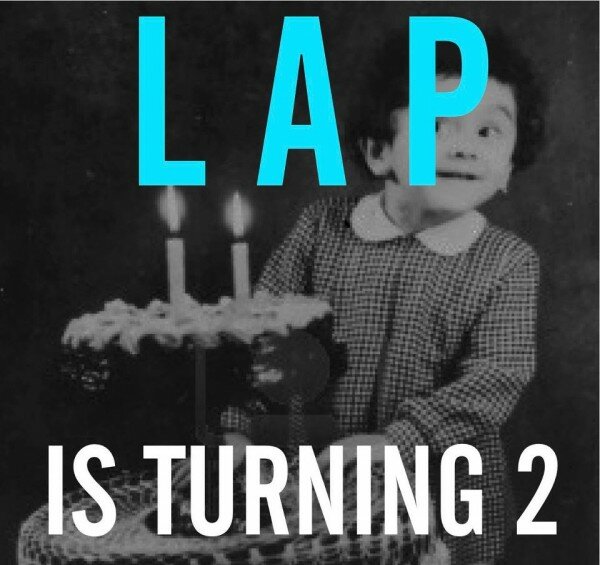 When: Saturday March 30th, 7-11PM
Where: Lincoln Arts Project, 289 Moody St., Waltham, Massachusetts 02453
How: Official Website
What/Why:  "Lincoln Arts Project is turning 2! It's been an awesome first 2 years, help us celebrate this fun occasion along with the closing receptions for "Paint Job" and "Hush". There will be CAKE, and beer from Narragansett and Watch City Brewery. And probably other things!"
———————-
Sean Flood – A View from St. Boltoph Club

(Boylston)
When: On view through May 6th, 2013
Where: St. Boltoph Club, 199 Commonwealth Ave, Boston, MA
How: Official Website
What/Why:  Featuring a solo exhibition of work by Sean Flood.
———————-
ArtisTalk: Ann Hamilton

(Indigo Blue(composite image), prior work by Ann Hamilton)
When: Wednesday April 3rd, 2013 6:00pm – 8:00pm
Where: Arthur M. Sackler Museum, 485 Broadway, Cambridge, MA 02138
How: Official Website
What/Why:  "Ann Hamilton, in conversation with Mary Schneider Enriquez, Houghton Associate Curator of Modern and Contemporary Art, Division of Modern and Contemporary Art, Harvard Art Museums
Ann Hamilton is a visual artist internationally recognized for the sensory surrounds of her large-scale multimedia installations. Noted for their dense accumulation of materials, her liminal environments create immersive experiences that poetically respond to the architectural presence and social history of their sites. Her talk will focus on her early 1990s installations at the Dia Art Foundation in New York and the Spoleto Festival in Charleston, South Carolina, as well as her most recent performance and public works, including a major new work in a public installation titled the event of a thread, at the Park Avenue Armory, New York, from December 7, 2012, through January 6, 2013.
The ArtisTalk lecture series for 2012–13 focuses on Art in Public Space—a timely subject as the Harvard Art Museums consider the reinstallation of the enhanced 32 Quincy Street building. Speakers include contemporary artists from Latin America, Europe, and the United States whose work engages viewers in public settings of varying scale and conditions—enclosed or open, vast or intimate—and in visual practices of various means—from performance to painting, sculpture, installation, printmaking, and film. The lectures will include conversations with the artists, who will discuss issues of place, scale, and performative aspects of their work, among other ideas.
A reception and open galleries will follow."
——————————-
Nursery Rhymes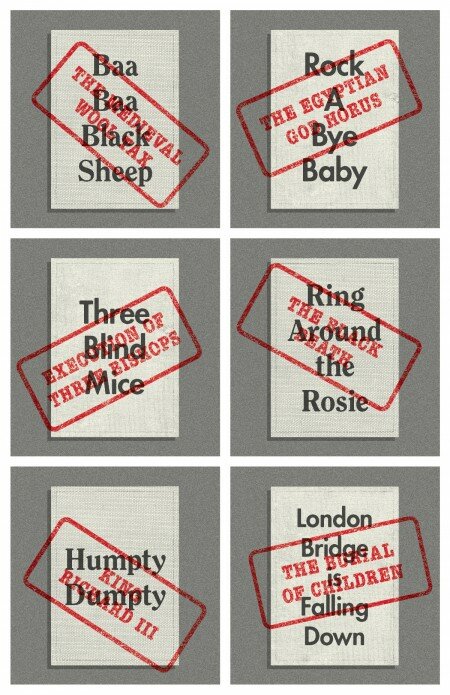 (Nursery Rhyme Conspiracy Theories, Matt Hunsberg)
Where: On the world wide web.
How: Official Website
What/Why:  "For our latest show, Nursery Rhymes, artists were asked to create works of art inspired by their memory of nursery rhymes. The result is a group show featuring 14 illustration-heavy pieces. As always, the way the inspiration struck is eclectic with artists drawing inspiration from their favorite nursery rhymes, the dark history behind nursery rhymes and what they're really about, and, well, strippers with nurseryrhyme-like names."
———————
Please FedEx all leftover mini-eggs to me here:
Has Spring finally sprung? Enjoy the sunny weekend and go see art! ♥