safe haven x fleeting moments x dystopia x to a land beyond
—————–
Spirited Magazine Dystopia Live Installation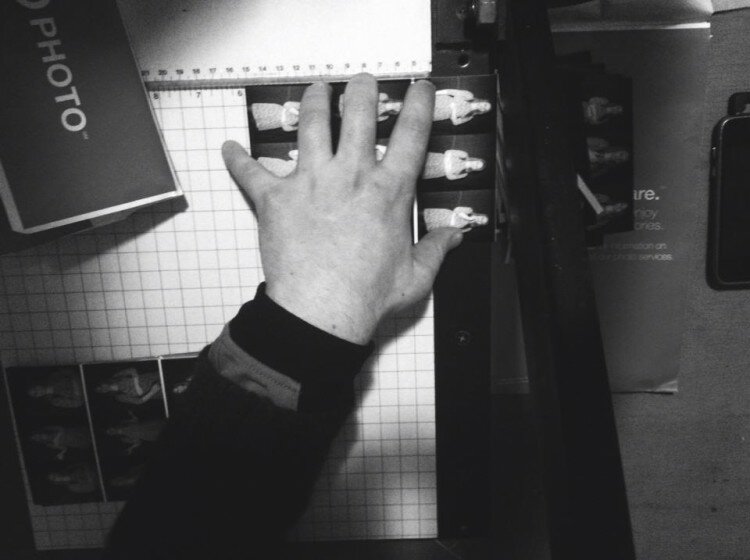 When: Saturday, March 16th, 8:00pm – 12:00am
Where: Make Shift Boston, 549 Columbus Avenue, Boston, Massachusetts
How: Official Website
What/Why: "We are pleased to announce the seventh issue with a live installation that will feature artists and collaborators whose works are included in the "Dystopia" Issue, Winter 2013. 
THE ISSUE: We've assembled a long-form and picturesque collection comprised of and by our heroes and friends who have visually explored losing track of the moment. That moment in which every human's strength becomes his weakness, on which his weakness becomes his strength. They all made a contribution for you. Every contribution has its own story, independent from the others, and still it seems as if an invisible thread connects them all.
In Exhibition Brian Roach, Katie O'brien, Brendan Coyne, Anthony Palocci, Amanda Dugay Forrester
Film Screening "All the World's a Stage" by Celia Rowlson Hall
Sound Performance Bobb Trimble's Flying Spiders
Dance Party with DJ Brizgnar
Event Photo Coverage Covetous Creatures
$FREE, but PLEASE bring bucks to help us raise FUNds at the bar for our continued projects."
————————
AD 20/21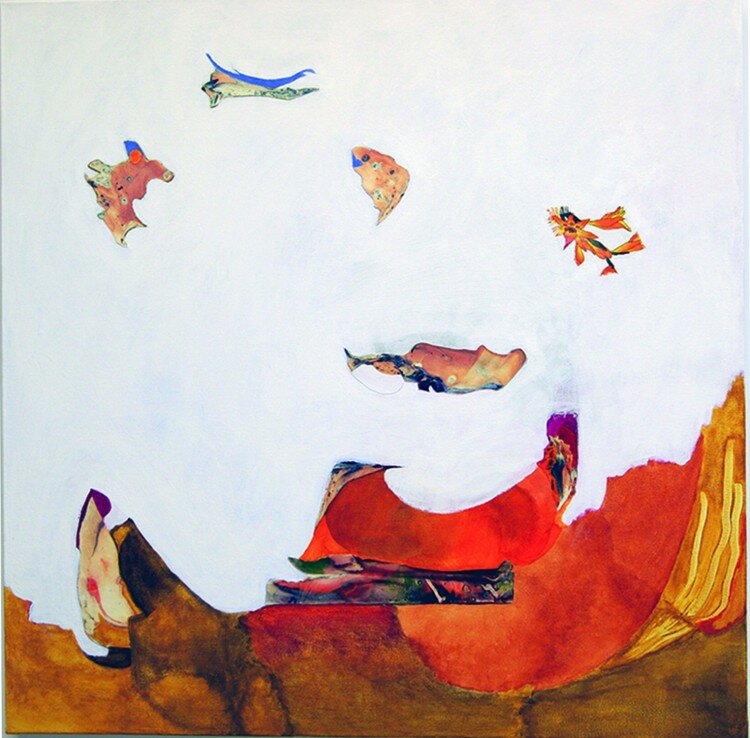 (To a Land Beyond, Joyce Pommer)
When: On view March 21st-24th, 2013
Where: Cyclorama, The Boston Center for The Arts, 539 Tremont Street, in the South End
How: Official Website
What/Why: "50 Select Exhibitors offering modern to contemporary fine art, photography, jewelry, Mid-Century furnishings and contemporary studio furniture, decorative arts, sculpture, fine prints, drawings and more at the only show and sale of its kind in New England… affordable works to museum-quality masterpieces!"
————————
Barnacles & Blossoms

When: On view through April 13th, 2013
Opening Reception: Friday, March 15, 2013 7-9 pm
Where: Voltage Coffee, 295 3rd Street, Cambridge, Massachusetts 02142
How: Official Website
What/Why: "We are so thrilled to welcome in the early spring with the ethereal and delicate work by Jenny Brown in her solo show at Voltage, which, by the way, has the cutest darn name: BARNACLES & BLOSSOMS.
Jenny's technique to collage antique and vintage paper finds with her overlay of ink lines and gauche dots creates these bright underwater-esque creatures that would belong in a remake of Alice in Wonderland meets Disney's Ariel set under-the-sea.
Please check out the smart write up on Jenny Brown in Atwood Magazine.
"…I'm fearful and shy of nature, I am constantly trying to make sense of it. …I have a deep interest in trying to create entities that exist in a harmonious natural world."
————————
Fresh Media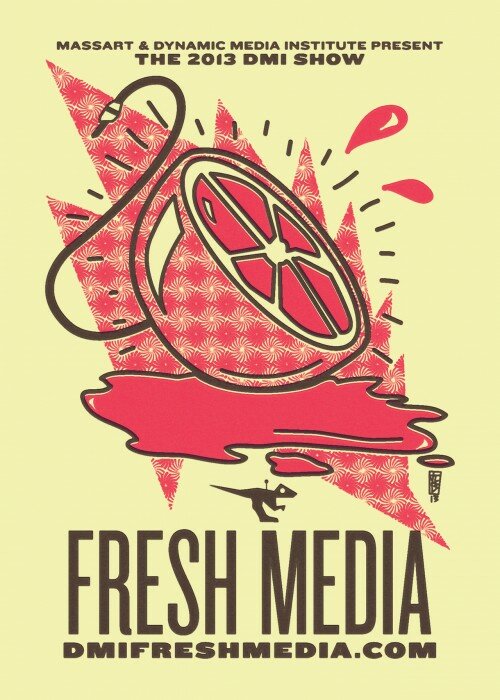 When: On view through March 22nd, 2013
Reception: Wednesday March 20th, 2013
Where: President's Gallery, Mass Art Tower Building, 11th Floor, Boston, MA
How: Official Website
What/Why: "Fresh Media 2013 is an exhibition of interactive media by the graduate students in the Dynamic Media Institute at MassArt. The show runs from Thursday, March 7, through Friday, March 22, 2013. The exhibition takes place in the President's Gallery, which is open from 9am to 5pm, Monday through Friday. There will be a reception at 6pm on Wednesday, March 20, 2013, in the President's Gallery. The exhibition space is located on the 11th floor of Mass Art's Tower Building.
Artists include Alexander Reben, Ceren Paydas, Cindy Sherman Bishop, Fish McGill, Gabi Schaffzin, Jeff Bartell, Jeremy Sherman, John Howrey, Kim Maroon, Martha Rettig, Qazi Fazli Azeem, Saul Baizman, Sky Huang, Sofie Hodara, Stephanie Dudzic, and Yael Alkalay."
————————
Aliyah, The Rebirth of Israel Featuring Original Prints by Salvador Dali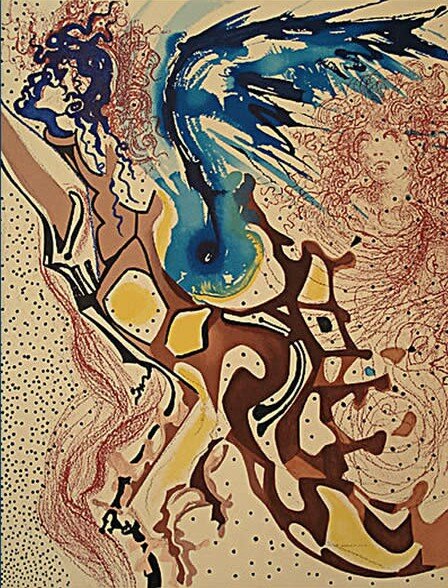 When: On view through July 30th, 2013
Where: Rubin Frankel Gallery, 213 Bay State Rd, Boston, MA 02215
How: Official Website
What/Why: "Salvador Dalí (1904 – 1989) is one of the most famous artists of the twentieth century.  Until recently, most critics and art historians considered only a small portion of his work – done between 1929 and 1939, when he was in direct contact with the Paris Surrealists – to be worthy of serious study.  Over the past decade, however, there has been a revitalization of interest in Dalí's art and writing of the 1940's through the 1980's, including his "Nuclear Mysticism," Pop Art paintings and films.  His enormous body of limited-edition graphic suites, in contrast, continues to await its due recognition.  The Exhibit Aliyah, The Rebirth of Israel (1968) leads that effort, buttressing the growing critical awareness and appreciation of Dalí's later work through its reconsideration of what is surely one of the artist's most visually appealing – and historically significant – graphic commissions.
Published in 1968 in honor of Israel's 20th anniversary, Dalí's Aliyah portrays the history of the Jewish people's return to their homeland. This exhibit is a complete collection of the 25 signed, colored lithographic reproductions of original mixed-media paintings by Salvador Dalí. The collection also includes a guide and podcast (availble to visitors in the gallery during the exhibition) by Professor Blumenthal, which explains the context within the oeuvre of Dalí as well as the Zionist background of each lithograph. The prints are accompanied by a large-format book with the test written by Gerson D. Cohen and the introduction written and signed by David Ben Gurion, the first prime minister of Israel."
————————
The Modernist Manicure
When: Through March 30th, 2013
Where: Howard Art Project, 1486 Dorchester Ave, Dorchester, MA
How: Official Website
What/Why: "Come prime and paint your nails at The Modernist Manicure, a pop-up nail spa hosted by the Howard Art Project space in Dorchester. Each manicure is an opportunity to meditate over the Modernist legacy while sprawling canvasses of the early 20th century are recreated in miniature on your hands. Choose treatments on site from a catalogue of canonical Modernist paintings. The treatments range from Pollock's frenetically splashed action paintings performed at the height of the Abstract Expressionist era to Kasimir Malevich's austere monochromes for a more resigned and aloof effect. A nail professional will be present from March 13th to the 30th to provide esthetic and aesthetic services free of charge. Each manicure lasts between 45-60 minutes."
————————
Howardena Pindell: Video Drawings, 1973 – 2007

(Video Drawings: Baseball, 1973-76, Howardena Pindell)
When: On view through April 16th, 2013
Opening Reception: Friday March 15th, 2013 6-8PM
Where: Howard Yezerski Gallery, 450 Harrison Ave, Boston, MA 02118
How: Official Website
What/Why: "Howard Yezerski Gallery is pleased to present Howardena Pindell: Video Drawings, 1973 – 2007. The exhibition brings together three bodies of work in the same medium completed throughout Pindell's career. The medium is an invented collision between drawing and photography – photographs taken of a television screen through an ink drawing on acetate. The resulting image layers her dark pen with the pixels of the TV. Associations between the drawing and the image are fleeting and abstract; marks draw the space within forward and flatten it onto the surface of the print.
The video drawing series was begun in 1973 just as mass media took hold as a tool for artists to address popular culture. This first series captures and abstracts moments of televised athletic events. Pindell's use of the glowing screen provides insight into a pivotal growing period for the collision between mass media and art. She took the medium up again in the late 1980s, utilizing words on the acetate to call attention to the politics of her television screen. These works are dark and political – statements made by an artist known for sticking to her guns. "
————————
Gregory Prestegord: Safe Haven

(Untitled)
When: On view through April 10th, 2013
Opening Reception: Friday March 15th, 2013 6:30-9:00PM
Where: Sloane Merrill Gallery, 75 Charles Street, Boston, MA
How: Official Website
What/Why: "Sloane Merrill Gallery will open a solo exhibition for Philadelphia-based painter Gregory Prestegord on Friday, March 15th, 2013.  The exhibition,Safe Haven, focuses on time spent in Boston and New York City and consists of fifteen oil paintings produced over the past several months.  Born in Philadelphia in 1983, Gregory trained at the prestigious Pennsylvania Academy of the Fine Arts and during his time there he was highly influenced by Murray Dessner, Sidney Goodman, and Scott Noel. 
Safe Haven marks a strong progression for Gregory's work, as he delves into capturing the energy of these two iconic cities and their powerful, yet different architecture.  Gregory's passion for cityscapes extends from his interest in urban culture and the ability that a city has to nurture its inhabitants.  The fifteen oils present a visual narrative of life in Boston and New York City.
Gregory's work can be found in many private collections throughout the US and Canada."
————————
Transformation, New Works by Adam O'Day

When: On view through May 2013
Opening: Friday, March 15th, 6:00pm until 8:00pm
Where: Exclusive Jewels, 121 Charles Street, Boston, MA
How: Official Website
————————
BFA Alumni Invitational

(Faldum, Stephanie Pierce)
When: On view through April 14th, 2013
Opening: Thursday, March 21st, 5:00pm – 7:00pm
Where: AIB, 700 Beacon Street, Kenmore Sq, Boston, MA
How: Official Website
What/Why: "The exhibition features works in all media: animation, video, painting, collage, mixed media, printmaking, photography and sculpture.
Each chair of the five departments at Lesley's Art Institute of Boston – Animation and Motion Media, Design, Fine Arts, Illustration and Photography – selected alumni to represent the talent and achievement of their graduates from the Bachelor of Fine Arts programs."
————————
The Game's Afoot
When: On view through April 14th, 2013
Opening Reception: Friday March 15th, 2013 6-9PM
Where: Boston Cyberarts Gallery, 141 Green Street, Jamaica Plain, MA 02130
How: Official Website
What/Why: "The Boston Cyberarts Gallery is pleased to present The Game's Afoot: Video Game Art. Featuring work by Rob Gonsalves, Victor Liu and Anthony Montuori, The Game's Afoot investigates the nature of video games both as games and as art. This exhibition coincides with the PAX East Convention at the Boston Convention Center, at which Boston Cyberarts is also programming the 80 foot LED Marquee with art by Massachusetts Video Game designers and teachers."
————————–
Miriam, Nora Chipaumire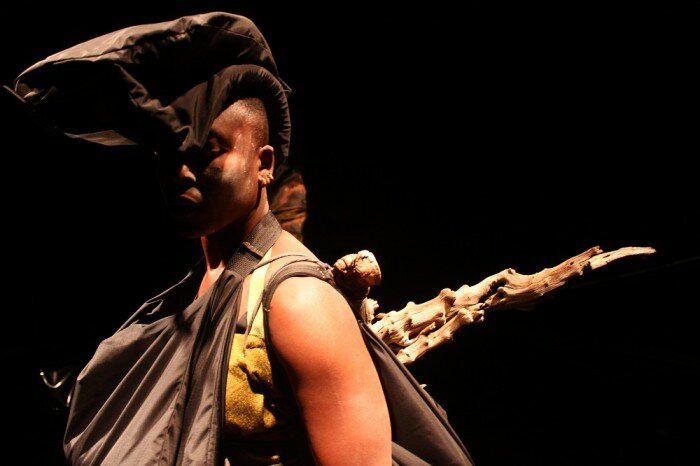 When: March 15 and 16 Pre-show talk at 7:00 pm | Performance at 7:30 pm
Where: ICA Boston, 100 Northern Avenue, Boston, MA 02210
How: Official Website
Cost: $10 members and students | $20 nonmembers
What/Why: "From a pile of rocks, cloaked in darkness, a woman slowly emerges. Thus begins Miriam, choreographer Nora Chipaumire's latest exploration of "otherness" born from her own journey out of her native Zimbabwe. 
This dance/theater work plunges the viewer into a dreamlike world of presence and absence, lightness and darkness, earthly materials and alien sounds. Chipaumire's immersive installation and hallucinatory performance challenges us to confront the difficulty of approaching the world as an outsider.
Her efforts are abetted and haunted by an otherworldly character, both angel and devil, performed by actor/dancer Okwui Okpokwasili. In their interplay, Miriam renders in vivid images the intensity of women who fight to create new realities for themselves despite the dual legacies of strict cultural traditions and imperialist views that have defined female beauty and power.
The inspiration for Miriam springs from the cultural and political milieu of Chipaumire's southern African girlhood, her self-exile to Europe and the U.S., and her self-discovery as an artist. But Miriam also reverberates with other literary and legendary influences: the writings of Joseph Conrad and Chenjerai Hove; the life of South African singer and activist MiriamMakeba; and the Christian iconography of Mary.
Miriam is conceived, written and choreographed by Nora Chipaumire, and directed by Eric Ting with an original soundscore by composer and pianist Omar Sosa; lighting and visual environment by Olivier Clausse, costume design by Naoko Nagata, and sound design by Lucas Indelicato.  For more information about this production, please click here."
————————
EquinoxX
When: On view through March 31st, 2013
Where: Gallery X, 169 William Street, New Bedford MA. 02740
How: Official Website
What/Why: "Open show. Spring, Rebirth, a new season or any representation of that. We are open to all art forms as long as it relates to the theme."
————————
Artopia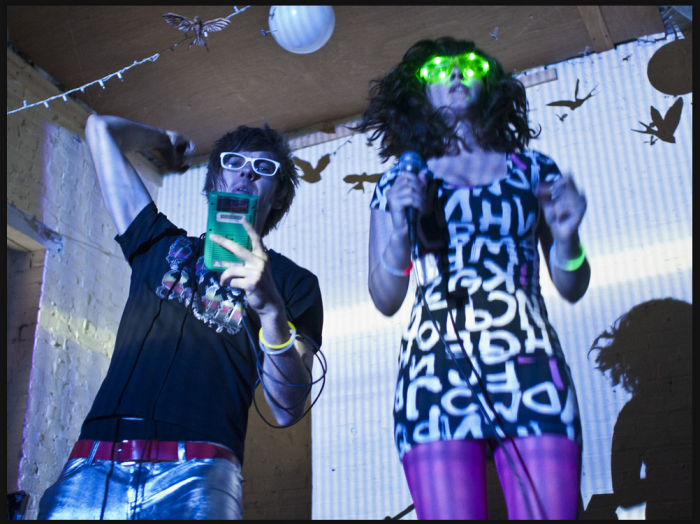 When: Thursday March 21st, 6:30-9:30PM
Where: Peabody Essex Museum, 161 Essex St Salem, Massachusetts
How: Official Website
What/Why: "Step into the future of the region's arts scene with an evening of cutting-edge creativity. This month, we join forces with local economic initiative Creative Salem as they celebrate their first year with dynamic future-focused activities, hosted by their members and friends. The evening includes a performance by Br1ght Pr1mate with their "danceable electro-pop" on hacked videogame components, and the Eternal Lotus Dancers will light the night with LED in motion.
Kevin Letourneau of Creative Salem reflects on how this shared workspace for creative professionals has made so much progress in their first year. Located above the Salem Chamber of Commerce, Creative Salem currently provides private work space and collaborative opportunities for individuals working in publishing, the music industry, political campaigns, event planning, non-profits and various business upstarts.
"Creative Salem has been home to many of the city's headline-makers. In just 12 months, original productions debuted, numerous parties and events were planned, newspapers were launched, international business was conducted, local elections were won, new businesses were launched and continue to grow. It's amazing how much a centrally located workspace can ignite productivity, collaboration and success."
Also at the event, social media experts will be on hand to help artists and creative types better manage their online footprint. Attendees are encouraged to Tweet and watch their messages appear on a big screen. A blacklight photobooth will make for futuristic photo ops.
Additionally, PEM welcomes a new generation of local artists. The Studio Art program at Beverly High School hosts a pop-up exhibition of photographs, paintings, sculptures and multimedia inspired by recent exhibitions at PEM, while students from the ArtLink program share the new Salem Public Art walking tour and lead an interactive mosaic project."
————————–
Tory Fair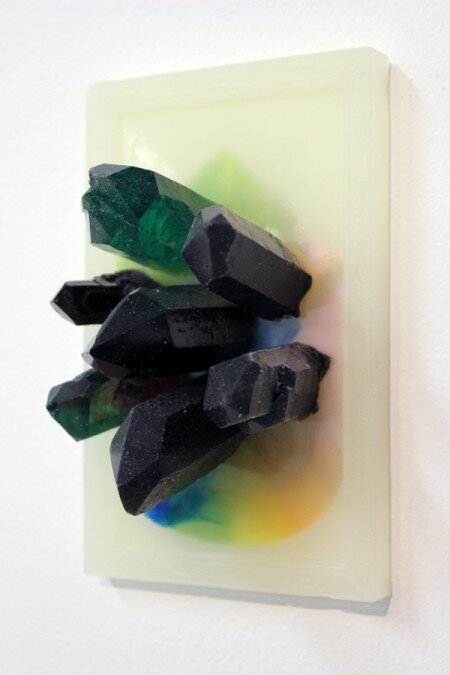 (Study with Crystals #3)
When: On view through April 20th, 2013
Where: LaMontagne Gallery, 555 East 2nd Street, Boston, MA
How: Official Website
What/Why: "Tory Fair's new body of work represents her ongoing interest in depicting those fleeting moments lost in thought or as experienced in a dream state, glimpses where the subconscious surfaces within the daily rigors of the mundane. Far from being latent or passive, Fair views these ambiguous moments as significant, loaded with meaning and inspiration, an essential byproduct of the mind that signifies our highly-developed thought processes making often incomprehensible connections.Whereas Fair's previous sculptures captured her own body in moments of contemplation while walking, driving, sleeping, her new body of work strives to capture common interactions we have with everyday objects –reading, gazing into a mirror, watching TV – and how such daily routines are rife with opportunities for unexpected moments of utter clarity and inspiration.In addition to past materials of resin and aluminum, Fair introduces sage leaves, the rainbow motif, and crystal gems to her sculpture-making process, in turn appropriating the fanciful and mystical association commonly held with these materials. To Fair, crystals convey a sense of desired transformation, elevating the mundane identity of the common object to a possible portal or vortex for the incalculable."
Also on view..
Hooper Turner – Typeforms

(#112)
What/Why: "Continuing his exploration of our relationship with advertising, Turner goes beyond his previous pursuit of referential painting by applying paint directly on images of heightened wants and desires we consumers are commonly subjected to. Turner's painted gestures begin recognizably as alphanumeric characters in Helvetica font, but quickly morph in varying degrees beyond the familiar to the abstract. Along the way, the gestures shed their utility to become pleasing shapes and forms and, much like the advertisements they're painted on, stray from their original purpose to communicate."
————————
Say hi:
This owl:
Have a great weekend! ♥