fluxus x transcending nature x exceptional holiness x i have so much to tell you
————————
Fluxus Micro Fest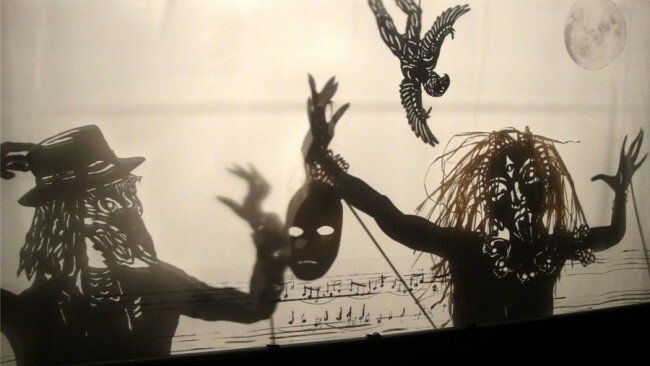 (prior performance by William Evertson)
When: Saturday June 16th, 2012, 2-6PM
Where: Mobius, 55 Norfolk Street, Cambridge, MA 02139
How: Official Website
What/Why:"Bibiana Padilla Maltos (Los Angeles)a one day series of outdoor (weather permitting) or indoor (weather not permitting) performances with Reed Altemus, Oscar Diaz, William Evertson, Bibiana Padilla Maltos,Melissa McCarthy, Jane Wang–plus a collaborative exhibition @mobius curated by Bibiana Padilla Maltos
————————–
Pop Up Exhibition at the W Residences

(The work of Juan Travieso)
When: June 18th-19th, 2012, 5:30-8:30PM
Where: W Hotel Boston, 110 Stuart Street, Boston, MA
How: Official Website
What/Why: "Please join us for the Pop Up Art Exhibition at the W Boston Residences! Just two nights,  June 18 & 19 from 5:30 – 8:30.Be contemporary and spontaneous. Everyone is welcome! Gallery Kayafas, along with several other Boston galleries, will be exhibiting work.A fun event and a great collaboration! RSVP to Chantelle at cconti@otisahearn.com or 617.227.2228."
————————–
Street

When: On view through October 28th, 2012
Where: Wadsworth Atheneum Museum of Art, 600 Main Street, Hartford, CT
How: Official Website
What/Why: "Street is an unscripted 61-minute high definition video filmed by artist James Nares over one week in September 2011. The final video is a mesmerizing experiment in the nuance and beauty of everyday people and people-watching; providing a global view that extends beyond the streets of New York where it was filmed: from Battery Park to the furthest reaches of Upper Broadway, and West Side to East Side in Nares' personal homage to actualité films.
In Nares' words, "I wanted the film to be about people. All it needed were magical moments, and there are enough of those happening every moment of any given day."
The soundtrack for the film was composed and performed by Sonic Youth's Thurston Moore."
————————–
Freeze/Frame

(Magic Moments: The Screen and the Eye)
When: Thursday June 21st, 2012 7:00PM
Where: Isabella Stewart Gardner Museum, 280 The Fenway, Boston, MA 02115
How: Official Website
Cost: $5-$15
What/Why: "A night of images and sound–explore the new exhibition Magic Moments: The Screen and the Eye, then see one of two screenings of David Wilson's 3-D film The Book of Wisdom and Lies. (Tickets to the film are sold separately, but include admission toAfter Hours.) Galleries open for exploring, art-making, and conversation."
————————–
Open Studios at Porter Mill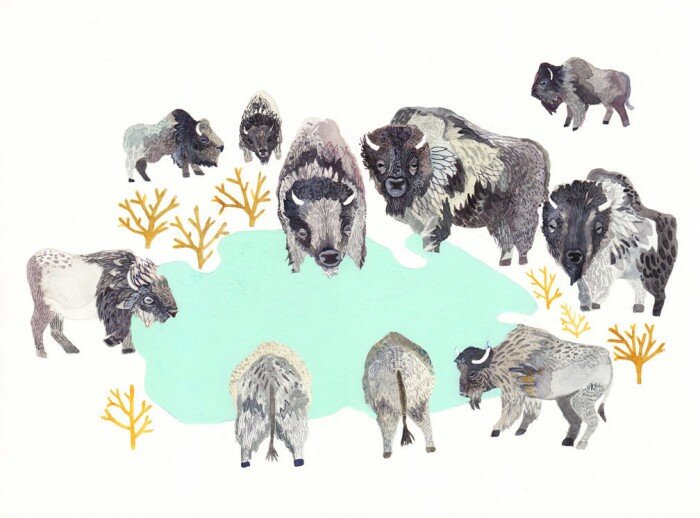 When: Saturday June 16th, 2012, 10AM-7PM
Where: Studios at Porter Mill, 95 Rantoul Street, Beverly, MA 01915
How: Official Website
What/Why: "Explore the studios of fifty ceramists, painters, photographers, jewelers, musicians, printmakers, and more! Meet the artists, ask questions, and purchase original works of art. A free trolley will be running all day to take you between Porter Mill and Beverly Arts Fest on Cabot Street.
5:00pm – 7:00pm: Join us in the Gallery at Porter Mill for an evening celebration filled with art, food, drinks and live music provided by Ali Manion and Friends. 
This program is supported in part by a grant from the Beverly Cultural Council, a local agency which is supported by the Massachusetts Cultural Council, a state agency. 
Open Studios at Porter Mill is also proud to be working in collaboration with Arts Fest Beverly and the Endicott College Center for the Arts. Visit ArtsFest Beverly, an outside art fair with 100 artists booths, on the same day and during the same hours located on Cabot Street in Beverly. A free trolley will be running between ArtsFest and Porter Mill so you can visit both events."
————————–
Transcending Nature

(Ice Field, Eric Aho)
When: On view through September 9th, 2012
Where: Currier Museum of Art, 150 Ash Street, Manchester, NH 03104
How: Official Website
What/Why: "This summer the Currier Museum of Art will be the first American museum to present a survey exhibition of New England landscape painter Eric Aho (born 1966.) With more than 30 major paintings, the exhibition follows Aho on his artistic journey from dramatic images of the New England landscape to energetic, freely brushed abstract compositions inspired by his responses to nature.
Aho grew up in Hudson, NH and now lives just across the border in Saxtons River, Vermont. In the tradition of English painters like John Constable and the French Impressionists, Aho began sketching and painting out of doors using New England's mountain vistas and rural valleys as his subjects. His early paintings capture dramatic effects of weather and sunlight in a muted pallet, while his more recent paintings are monumental in scale and employ bold colors. Aho will lead a Master Class at the Currier Art Center (June 9-10), which will be a two-day intensive studio class for professional and vocational artists looking to advance their skills."
————————–
The Space in Between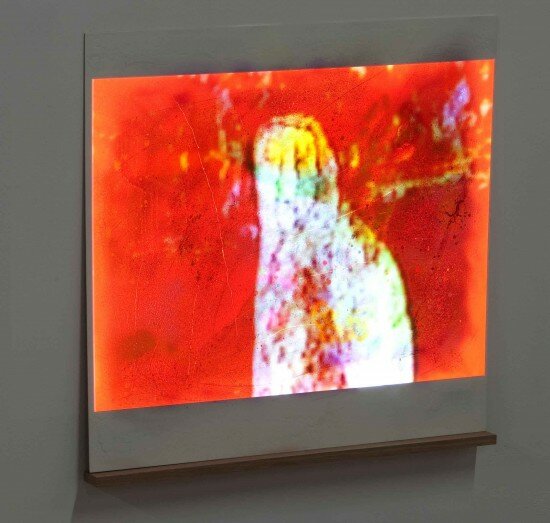 (A Figure's Strange Triggered Change, Dave Miko and Tom Thayer)
When: On view through August 18th, 2012
Reception: Friday, July 6th, 2012 5:30pm
Where: Steven Zevitas Gallery, 450 Harrison Avenue, Boston, MA 02118
How: Official Website
What/Why: "Featuring the work of Tamar Halpern, Miko + Thayer, Sam Moyer, Mariah Robertson, Colin Snapp, and Ned Vena"
————————–
New England Perceived

(Ann and Otis, Katleen Weber)
When: On view through August 22nd, 2012
Where: Copley Society, 158 Newbury Street, Boston, MA 02115
How: Official Website
What/Why: "The Copley Society of Art, Co|So, is the oldest non-profit art association in the United States, with a history dating back to 1879. We currently represent over 500 living artist members, ranging in experience from students to nationally-recognized artists and in style from traditional and academic realists to contemporary and abstract painters, photographers, and sculptors. "
————————–
Seductive Surfaces

(Despair, Nancy Morgan)
When: On view through July 21st, 2012
Reception: Saturday June 16th, 2012 7-9PM
Where: Gallery Seven, 7 Nason Street, Maynard, Massachusetts 01754
How: Official Website
What/Why: "For centuries, artists have used fiber and a variety of techniques to produce artwork. In Europe, between the fourteenth and seventeenth centuries woven tapestries would hang on the wall in place of paintings, while in the Middle East artists were creating beautifully woven rugs that depicted symbols and intricate designs. Today, besides the traditional fiber materials like cotton, linen or wool there are also synthetic materials such as plastic that are incorporated into the artwork.
In this exhibition, "Seductive Surfaces", the work transcends the literal meaning of the materials themselves. In Nancy Morgan's "Despair", we see a beautifully crafted image portraying a woman draped over a piece of furniture holding a leaf. Using fabric, tulle and thread Morgan has created a delicate and sad composition. Kay Hartung's work is colorful and fluid. She combines fabric, netting, interfacing, metallic foil, glass balls and encaustic on panel to create what appear to be cells playfully floating in their own unique universe.
The 8 New England artists that were juried into the show by Erica Licea-Kane, Assistant Professor in the Art Department and Director of the Towne Art Gallery at Wheelock College are: Sandy Gregg, Kay Hartung, Sharon McCartney, Nancy Morgan, Stacey Piwinski, Marjorie Durko Puryear, Wen Redmond and Mara Taylor."
———————————
I Have So Much To Tell You..
When: On view through July 28th, 2012
Opening Reception: Friday June 15th, 2012, 7-10PM
Where: Voltage Coffee, 295 3rd Street, Cambridge, MA 02142
How: Official Website
What/Why: "We officially say hello to summer and are so happy to welcome our solstice artist Aimee Belanger to the Voltage Gallery. As a practice in discipline and exploration, Ms. Belanger committed to creating 100 drawings over the course of one month, a project that soon took on a life and a schedule all its own. 
Now over 6 months and over 130 drawings later, the work has evolved into a true timeline of a creative mind. Come join us for our artist reception on June 15th to celebrate with Ms. Belanger as she continues along on this journey. 
See Aimee's work develop here."
————————–
Barry Cronin: Water and Fog
When: On view through June 30th, 2012
Where:Made in Fort Point,12 Farnsworth St. , Boston, MA 02210
How: Official Website
What/Why: "Water and Fog represents two new series. Water, was taken along the Contookook River in New Hampshire. Fog was taken in Marion, on the south coast of Massachusetts. While these images show a serene and melancholy view of nature, they are far from "quiet" pictures. As you look at them you can hear the murmer of the rocky stream and the enveloping silence of the coastal fog. Those "sounds" playback every time I look at the images."-Barry Cronin
Barry Jay Cronin has been a film and television producer, but has always been passionate about still photography. After careers in public television, education, and Internet publishing, Barry is now following his bucket list; turning his photography into a full-time vocation.
Barry's works are on display here at Made In Fort Point. "Dewdrops," shown in this series, has also been selected by the Danforth Museum of Art's (Framingham, MA) Annual Juried Exhibition, "Community of Artists." The Danforth exhibit runs from June 3 through August 5."
————————–
Destitute Rascals-New Work By Adam O'Day & Scott Murry

 (prior work of Adam O'Day)
When: On view through August 22nd, 2012
Opening Reception: Thursday June 21st, 2012 6-8PM
Where: Lord Hobo, 92 Hampshire Street, Cambridge, MA 02139
How: Official Website
What/Why: "Find out what happens when illustration, fine art painting, total annihilation, booze hounds and AIB alumni come together in a rousing show that will be up from 6.20 to 8.22. 
Wine and Apps provided by chef Matt Ralph and Lord Hobo. Event brought to you by Tallboy Productions and Lord Hobo. Opening reception: 6.21.12 6-8pm"
————————–
Festival on the Town

When: June 15th-17th, 2012 times and schedule of events listed here.
Where: South Shore Arts Center, 119 Ripley Road, Cohasset, MA 02025
How: Official Website
What/Why: "South Shore Art Center Arts Festival mixes the best of small town New England summerfestivals with an uncommon attention to detail and commitment to presenting quality art and handmade craft."
South Shore Art Center Arts Festival celebrates its 57th year and showcases craft and fine artists from New England and beyond. In addition to almost one hundred juried exhibitor booths, the Arts Festival features a juried art exhibition and members' show, live music performances, artist demonstrations, children's art activities and a young artist exhibition. 
The Arts Festival draws over 9,000 visitors from the Greater Boston region to historic, oceanside Cohasset Common. "
————————–
Off the Wall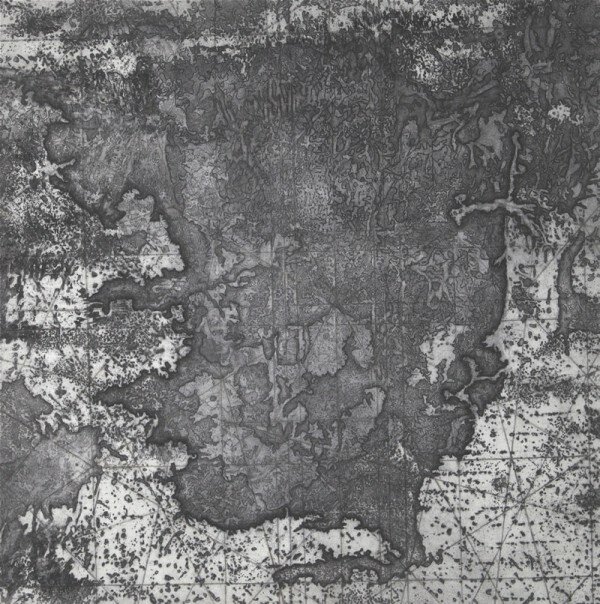 (Carbon Hyptostases 59, Thaddeus Beal)
When: On view through August 5th, 2012
Where: Danforth Museum of Art, 123 Union Avenue, Framingham, MA 01702
How: Official Website
What/Why: "The Danforth's Annual Juried Shows, Off the Wall and Community of Artists provide an opportunity for well-established New England artists to exhibit new works. Mary Armstrong, Thaddeus Beal, Deborah Cornell, Robert Freeman, Stephan Haley, Nan Tull, and Yu-Wen Wu are just a few of the professional artists whose works will be on exhibition June 3 through August 5."
————————–
Boston Young Contemporaries

(When the Shit Hits the Fan, prior work of Austin Ballard)
When: On view through August 17th, 2012
Where: BU 808 Gallery, 808 Commonwealth Avenue, Boston, MA 02215
How: Official Website
What/Why: "The Boston Young Contemporaries is an exhibition that was first conceptualized and developed by a group of  graduate students in painting at  Boston University in 2006 and was the first ever of its kind and scope in  Boston. The show has included artist works in painting, sculpture, photography, video, printmaking and installation art.  The goal of the show is to provide an arena for New England MFA candidates to display their work and promote themselves within Boston and greater art  community. "    
————————–
Exceptional Holiness

When: On view through July 16th, 2012
Opening Reception: Saturday June 16th, 8:00-11:00 PM
Where: Extension Gallery at Orchard Skateshop, 156 Harvard Ave, Allston, Boston, MA
How: Official Website
What/Why: "Join us for the next art exhibit opening in the Extension Gallery on the second level of the store on Saturday June 16th from 8:00-11:00 PM.
The show is entitled Exceptional Holiness and it is a solo exhibition of photo collage work by recent New England School Of Photography graduate Eileen Clynes. The work is a modern take on traditional Roman Catholic Saint cards, drawing inspiration from tchotchke style religious art such as hologram last suppers and light-up Virgin Marys.
Alongside the collection of 17 large size photo prints, the show will also have assorted styles of knick-knacks such as prayer candles, varnished wooden clocks and plaques, and hologram cards that all have these original photo collages printed on them."
————————–
Did I leave something out? Let me know..
Exciting developments for FLUX. this month, hoping to share the anti-climactic big reveal before the end of June.
I better get to work!

Enjoy these warmer weathers and don't forget to give your dad a hug this weekend. ♥