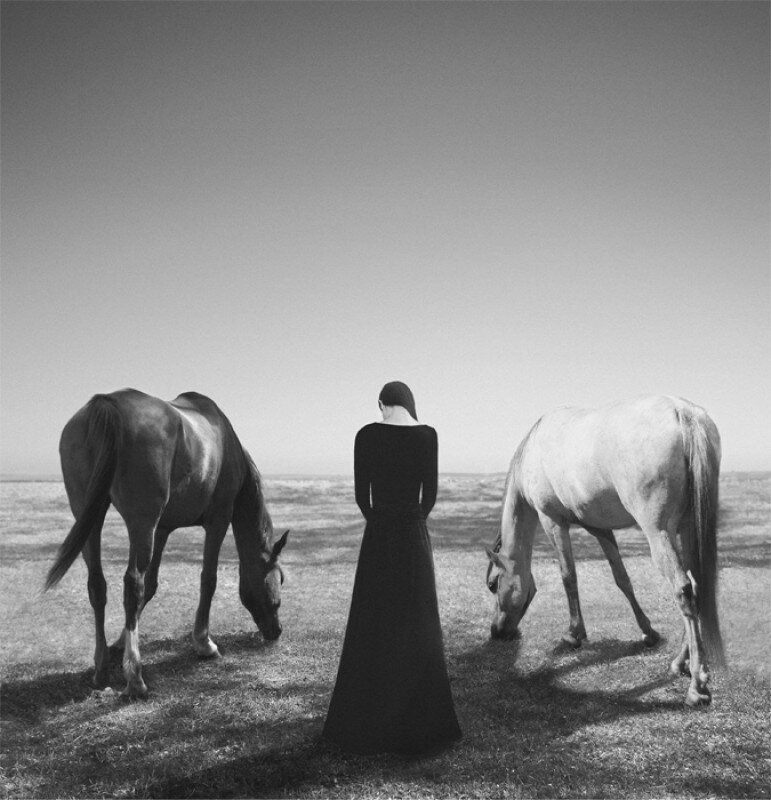 juxtaposed realities x figment x secondary gaze x visual odyssey
——————————————–
Highland Street Free Fun Fridays

(Higgins Armory)
"Free fun fridays invites Massachusetts residents and tourists to visit designated cultural attractions every Friday this summer with free admission. No registration or tickets required. Visit and enjoy!"
Free attractions for July 26th, 2013:
COMMONWEALTH SHAKESPEARE COMPANY
NEW ENGLAND HISTORIC GENEALOGICAL SOCIETY
AMERICAN TEXTILE HISTORY MUSEUM
CHILDREN'S MUSEUM IN EASTON
AMELIA PARK CHILDREN'S MUSEUM
HIGGINS ARMORY MUSEUM
—————
Figment

When: Saturday July 27th at 11:00am until Sunday July 28th at 6:00pm
Where: Rose Kennedy Greenway, Boston, MA
How: Official Website
What/Why: "Saturday, July 27, 11 a.m. to 11 p.m. AND Sunday, July 28, 12 p.m. to 6 p.m., FIGMENT Boston returns to the Rose Kennedy Greenway bringing interactive art projects, dance performances, and music to inspire your creativity!
FIGMENT is a free, annual participatory arts festival that brings together the community and inspires all ages in the creation and celebration of art and a culture where everything is possible. Over the past 4 years, FIGMENT Boston has helped bring hundreds of interactive art projects to downtown Boston, inspiring thousands of people to broaden their definition of art by breaking down the wall between spectator and artist and encouraging everyone to participate."
——————
Re: Present Me

When: Friday July 26th, 2013, 6:00PM
Where: Anthony Greaney, 450 Harrison Ave ., No. 1, Boston, MA
How: Official Website
What/Why: "Dear Artists and Friends, I am proud to announce the first edition of Re: Present Me to be held at Anthony Greaney in Boston's South End. This exhibition will offer an evening of performances by six New England artists who have experience with art modeling by posing for drawings, paintings, photos, and videos. Performers include Creighton Baxter, Sandrine Schaefer, Alyssa Hennessy, Madge of Honor, Lucy Watson, Venus Alba, and Maria Molteni. Each artist was selected for the ways in which they push the boundaries of action art as it relates to their sexuality, spirituality and definitions of the genre.
Re: Present Me will be a rare examination of art from the perspective of the often anonymous subject. It is the nude beauty stepping off the wall and out of the painting to speak directly to the viewer. Their presence is no longer mediated or altered by the lens of the artist. They take full responsibility for their own representation and construct their own identity.
In 2012, feminist collective Guerrilla Girls drove a truck around the city that read: "Do women have to be naked to get into Boston museums?" The artists in this exhibition have all experienced the dynamic power of a secondary gaze by being subject to it. Each performer brings their own perspective to this topic: be it oppressed or empowered by continued traditions of re-presenting the human form.
Where does the self exist? Is it in art? In the body? In the the minds of others we effect? Is self self-contained?"
——————
Spacetime
(Bouquet, prior work of Catherine Howe)
When: On view through July 29th, 2013
Where: Farm Project Space & Gallery, 15 Com­mer­cial Street, Well­fleet, Mass­a­chu­setts 02667
How: Official Website
What/Why: "The more the rela­tion­ship between the two jux­ta­posed real­i­ties is dis­tant and true, the stronger the [Exquis­ite Corpse] will be — the greater its emo­tional power and poetic real­ity…– Pierre Reverdy, Nord-Sud, March 1918
Farm Project Space + Gallery is pleased to present Space­time, a group exhi­bi­tion curated by Katie Albert and Susie Nielsen. The open­ing will be Sat­ur­day, July 13, from 6 to 8pm and the exhi­bi­tion will remain on view through July 29.
Works fea­tured in the exhi­bi­tion present a wide range of artis­tic styles, imagery, and influences, andinclude a vari­ety of media rang­ing from paint­ings and draw­ings to pieces cre­ated with ele­ments of pho­tog­ra­phy, col­lage, metal, and encaus­tic. Rather than employ­ing a sin­gle theme, the uni­fy­ing char­ac­ter­is­tic of the selected pieces is rooted in the cura­to­r­ial process itself, which came by way of the sur­re­al­ist game, the Exquis­ite Corpse. From there, the cura­tors devel­oped an "exquis­ite cor­re­spon­dence," col­lab­o­rat­ing for the first time — and get­ting to know each other — by build­ing the show using artists as words, each seek­ing out and select­ing art­works one week at a time, in suc­ces­sion. The only rule to the game was that selec­tions were to be made out of intu­ition and reac­tion, as opposed to pulling from a pre-determined bag of tricks. Ulti­mately what devel­oped was a visual conver­sa­tion that explored their diver­gent back­grounds, inter­ests, and perceptions.
The title of the exhi­bi­tion, Space­time, is derived from the math­e­mat­i­cal model in physics that sug­gests the con­tin­uum of the uni­verse is com­prised of dimen­sions of both space and time. Sim­i­larly, the exhi­bi­tion is a visual odyssey that blends two unique brain maps into one per­pet­u­ally evolv­ing entity.
Fea­tur­ing artists from Boston, New York City, San Fran­cisco, Hous­ton, South Car­olina, Alaska, Ger­many, and Japan, this col­lab­o­ra­tion promises to intro­duce a refresh­ing selec­tion of new and estab­lished tal­ent into the gallery's ambi­tious con­tem­po­rary pro­gram. Artists include: John Hundt (Jack Fis­cher Gallery), Mitra Wal­ter, Tim Youd (Coag­ula Cura­to­r­ial), Panni Malekzadeh (Freight + Vol­ume), Kylie Man­ning, Wayne Stokes, Cather­ine Howe (Von Lin­tel Gallery), Wes­ley Kalloch, William Bolton, Justin Berry (Inter­state Projects), Diet­mar Busse (Steven Kasher Gallery), Tat Ito, Eliz­a­beth Glaess­ner, Jason Hoelscher, and Wal­ter Schrank."
——————
Opus Affair – The Big Party

When: Sunday July 28th, 1:00PM
Where: Eastern Standard, 528 Commonwealth Avenue, Boston, MA
How: Official Website 
Cost: Purchase tickets here.
What/Why: "The Big Party is back. Back at Eastern Standard. Back in the 20s garden party style. Back with food, cocktails, music, friends…and so many surprises. "
——————
Caleb Charland: From the Basement to the Backyard

(Battery Still Life with Hanging Apples)
When: On view through September 22nd, 2013
Opening Reception: Saturday, July 27, 4 to 6pm
Where: CMCA, 162 Russell Ave., Rockport, ME
How: Official Website
What/Why: "The most beautiful thing we can experience is the mysterious. It is the source of all true art and all science. He to whom this emotion is a stranger, who can no longer pause to wonder and stand rapt in awe, is as good as dead: his eyes are closed."    –Albert Einstein
Caleb Charland's photography springs from a place of wonder, from "somewhere between knowledge and uncertainty," resulting in images that are at once familiar yet strange. All of his images are created in-camera, on a flatbed scanner, or in the darkroom. No content is created or added digitally.
"Each piece," he says, "begins as a question of visual possibilities and develops in tandem with the natural laws of the world. Serendipitously, this process often yields unexpected results measurable only through photographic processes. The human presence and artifacts of the process provide a clue to the creation of the photograph while adding to the mysterious nature of the image. My hope is that this work affirms that even within the well-tested laws of science there are, and must always be, pathways to reinterpretation and discovery."
Growing up in rural Maine, Charland spent much of his childhood helping his father remodel their family home. Exploring the world at hand—from the basement to the backyard—instilled in him an awareness of the potential for the creative use of materials, and the ability to fabricate his visions. "Maine, for me, is a spirit of individuality, self-reliance, a love and knowledge of nature, and a dedication to one's life work—the Yankee work ethic, if you will."
——————
The Space Between

(The work of Jill Pabich)
When: On view through September 1st, 2013
Opening Reception: Thursday August 1st, 2013 6:00-8:00PM
Where: Studios at Porter Mill, 95 Rantoul Street Beverly MA 01915
How: Official Website
What/Why: "The Gallery at Porter Mill is pleased to present our August exhibition The Space Between, featuring the paintings of Sandy Belock-Phippen and Jill Pabich. 
Beverly based artists Sandy Belock-Phippen and Jill Pabich create paintings that are compelling and iconic in their imagery and technique. The works shown here share a sense of immediacy and spontaneity and a highly individualized sense of color and spatial relationships.
Belock-Phippen's current work focuses on the constantly changing, nuanced landscapes of New England and beyond, which serve as springboards to explorations of the ephemeral: light, color and the emotive quality of place. A fluent, tactile handling of the medium is striking in all the pieces. 
This passionate commitment to the medium is a strong visual link to Jill Pabich's work. Her photorealistic renderings of people and places, combined with surrealist compositions, create dynamic tension between the painting and the viewer. 
Please join the artists for an opening celebration and refreshments during Beverly's First Thursday Art Walk on Thursday, August 1st from 6:00pm – 8:00pm. The exhibition runs from July 31st – September 1st. All are welcome, this event is free and open to the public! "
——————
Fail Better: A Salon of Works in Progress

When:  Friday, July 26, 6-8 pm
Where: Nave Gallery, 155 Powder House Blvd, Somerville, MA
How: Official Website
What/Why: "Join Joanne Desmond, Kirsten Reynolds and Leika Akiyama for a discussion about artistic experimentation and the role of process and failure in artmaking. How do artists conduct research and development? Can the idea of the temporary, the half-baked, or the "why not" be used as productive strategies for both making and viewing art? Artists are welcome to bring an experiment, work-in-progress or failure along to share their own perspective. This panel discussion is part of the first residency program at the Nave."
——————
With a Little Help From Our Friends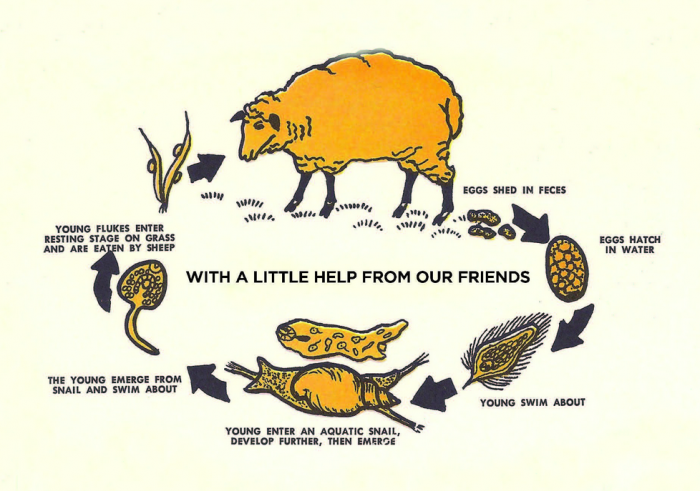 When: On view through August 17th, 2013
Where: Atlantic Works Gallery, 80 Border St., Boston, MA, 02062
How: Official Website
What/Why: "This time, it's not all about us. We at Atlantic Works are about community, and we're inclusive. We're welcoming. Your ideas stimulate our ideas, and the exchange goes both ways. It is the dialog between the messages of friends, family, culture, and our own internal dictates that makes art relevant. In our annual FRIENDS show, we Atlantic Works artists invite friends whose input matters to us, whose work should be seen. We ask our artist friends with the most interesting ideas to contribute, to strut their stuff, to contribute to the dialog, to keep our gallery vital and fresh. We at Atlantic Works don't go stale. Our FRIENDS show is part of the reason why. It will delight and ravish you with something that maybe you've never seen before."
——————
Surfaces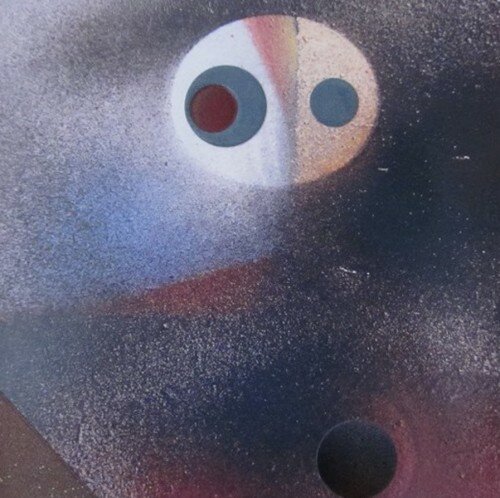 When: On view through August 18th, 2013
Opening Reception: Thursday August 1st, 2013, 6-8pm
Where: Uforge Gallery, 767 Centre Street, Jamaica Plain, MA
How: Official Website
What/Why: "Surfaces is an exhibition of digital monotypes created in 2012 and 2013. Each begins as a painting made on a wood table top that is photographed and printed on premium photo paper or acid free cover stock and mounted on wood panel. Each is then over-painted by hand and/or embellished with collage elements, making each unique.
Jeff Roberts is, first, a poet. He writes, and creates visual "poem objects" that, he hopes, convey messages or feelings with visual poetics: analogy, metaphor, rhyme and alliteration of color and shape, juxtaposition, and things left unsaid.
The artist believes that art either affects us or it doesn't. Our reaction to art needs no defense or explanation. Not liking a work of art is perfectly acceptable. We explore. We discover. We winnow. A poem or a piece of art needs to hit us somehow. To make us windmill an arm like Pete Townshend. It's what drives us to create and to collect.
Jeff believes that any form of art is only successful if the work turns a common item or idea into an uncommon one—creating not only the poem or poem-object, but some form of emotional power chord. Or sometimes just the sense—or possibility—of that kind of alchemy."
——————
Immigrant Hostel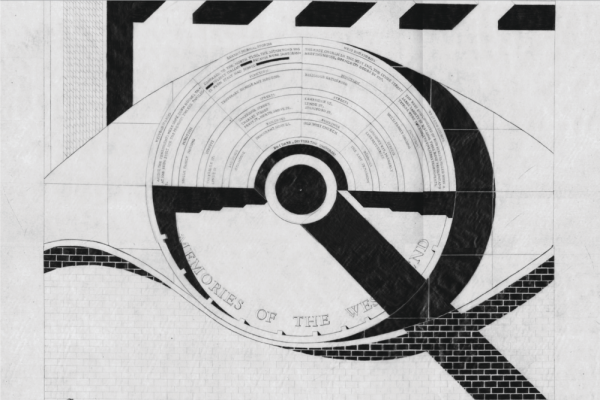 When: On view through August 10th, 2013
Where: West End Museum, The West End Museum, 150 Staniford Street, Suite 7, Boston, MA 02114
How: Official Website
What/Why: "Immigrant Hostel focuses on Samuel Walusimbi's architectural work and studies, specifically the architecture of Boston's Old West End. Mr. Walusimbi's work demonstrates the strongly bonded relationship between a city's architecture and its memories. When the Old West End was torn down due to Urban Renewal, many of the city's memories were lost, as was the identity of the West End. This new exhibit attempts to depict not only the void and empty characteristic of new West End but also offer potential alternatives to how the current void could be filled with voices and memories from the old West End. "The aim of the Immigrant Hostel project is really to show how new architecture could actually help to preserve the old architecture and spaces it replaces" says Samuel Walusimbi."
——————
NetWorks 2011/2012

(The High Castle, Brian Chippendale)
When: On view through September 15th, 2013
Where: Newport Art Museum, 76 Bellevue Ave  Newport, RI 02840
How: Official Website
What/Why: "Rhode Island artist-educators feature prominently in the "NetWorks 2011/2012″ exhibition opening June 1 at the Newport Art Museum. An opening reception will be held May 31 from 5-7pm at the Museum. Professors from Brown, Rhode Island School of Design, Wellesley College, Roger Williams University, Connecticut College and the San Francisco Art institute are represented, as are secondary school educators from Hope High, other Providence public schools, and AS220. The exhibition coincides with the Newport Art Museum's celebration of its 100th year of offering art education."
—————-
Second Goeteman Artist in Residence : Mollie Goldstrom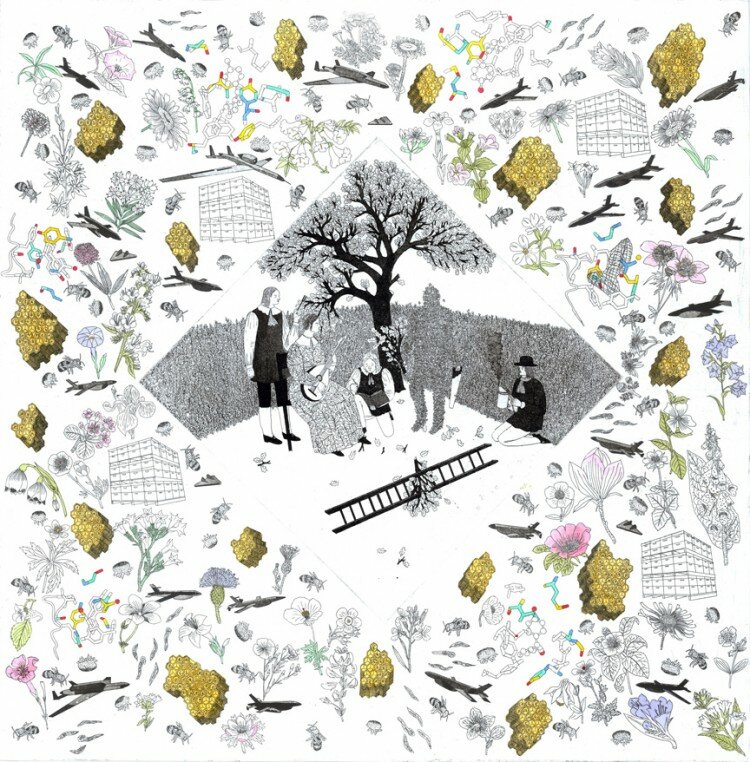 When: Wednesday, July 31, 7pm : Studio conversation with the artist
Where: Rocky Neck Art Colony, 6 Wonson Street, Gloucester, MA 01931
How: Official Website
What/Why: "Mollie Goldstrom grew up in Swampscott, MA. She received a BFA in printmaking from the Maryland Institute College of Art in Baltimore, and just completed her MFA in printmaking at the University of Iowa in Iowa City. Her work has been exhibited in Boston, Baltimore, NYC, San Francisco, Columbus, Des Moines, and Iowa City, where she currently resides."
——————
What am I forgetting? 
EMAIL | TWITTER | FACEBOOK | INSTAGRAM | PINTEREST
Dza da dza! Exciting news is on its way..
Enjoy the weekend. ♥