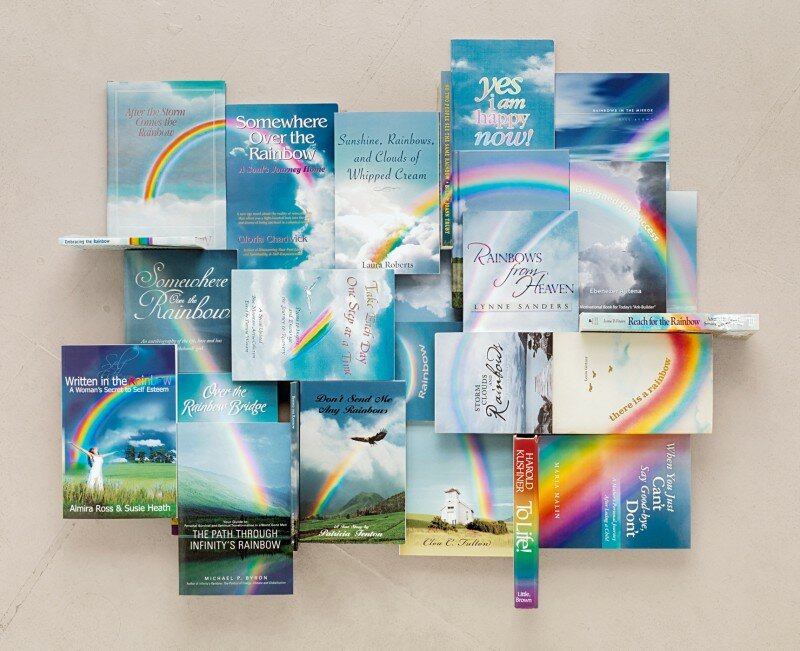 which came first x spring of life x art and alchemy x connections
———-
Post War Works on Paper

(Nude, Tom Wesselmann)
When: On view through January 30th, 2013
Where: Adelson Galleries, 520 Harrison Ave, Boston, MA 02118
How: Official Website
What/Why: "Our second exhibition, POST WAR WORKS ON PAPER, opens on Friday, December 14th and continues through  January 30th.Included are "Modern Masters" Fernando Botero, Roy Lichtenstein, James Rosenquist, Tom Wesselmann, and others next to contemporary artists, Marcus Reichert, Stephen Scott Young, Donald Sultan, and more. The show features over 25 diverse artists united by commonality of media"
———————-
Connections – Work in Paper by Nikki Rosato

When: On view through February 15th, 2013
Opening Reception: Friday January 11th, 5-7PM
Where: Essex Art Center, 56 Island Street, Lawrence, Massachusetts
How: Official Website
What/Why: "Come see my very first solo show featuring work from my cut map series! Artist Talk at 5 PM" 
———————-
Here

When: On view through March 16th, 2013
Opening Reception: Saturday January 12th, 2013
Where: Medicine Wheel Productions, 110 K Street-2nd Floor, Boston, Ma
How: Official Website
What/Why: "Featuring the work of Ahmed Abdalla, Genara Banzon, L'Merchie Frazier, Dell M. Hamilton, Josphine Pergola, Dan McCole, Courtney Moy, Mario Quiroz. Note there is a performance by Dell M. Hamilton on Jan 24th and a Film screening in March!"
———————-
Kim Ki-Chang – From Nature:  The Spring of Life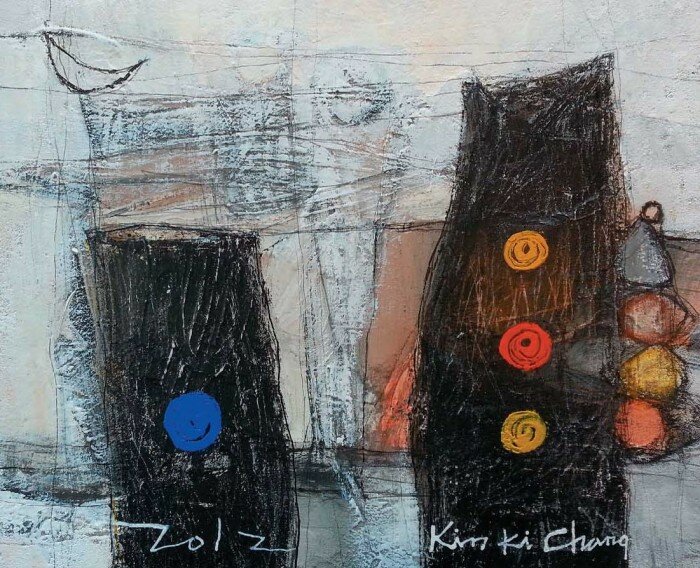 When: On view through January 2013
Where: Blanc Gallery, 110 Brookline Street, Cambridge, MA
How: Official Website
What/Why: "Entering the atelier, I see paintings
tinged with ocher colour.
And at twilight I sometimes think of my hometown
with beautiful memories of my childhood.
The field of ever-green pine trees
and the smell of fresh earth,
my precious childhood was surrounded by those.
Climbing the hill,
I heard the sound of numerous crickets,
saw the bright starlight,
pouring down on my feet.
I spent my boyhood with the wonder about Mother Nature
and the fear of the unknown world.
My work has begun with these momories of my hometown.
In my paintings, simplified forms of men and nature are shown.
They sometimes are scattered, dismantled, arranged in an order, and finally
all completed in one whole world.
They do not have dependent relations.
Yet, standing on their parallel stance.
Their forms are free individual objects. 
The human is only a part of nature, too.
Everything about nature is as valuable as men.
That is the law of Nature.
Today I try to relate my inner world
with the outer world, Nature.
Through these various ways I express myself.
And I would like to hear
the harmonious sound of men and nature.
-Kim Ki-Chang"
———————-
Transformation: 20 Years In the Making of a Man Named Mac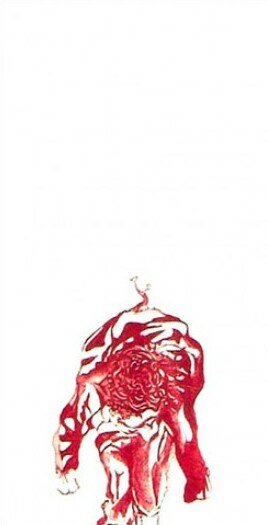 (The Struggle)
When: On view through March 1st, 2013
Opening Reception: Thursday January 17th, 2013
Where: Peregrine Gallery, 150 Waterman St. #6, Providence, RI 02906
How: Official Website
What/Why: ""These self portraits set me free.  They allowed me to abandon the notion that I was someone who I truly was not, and held my hand while I let go of all that others in the world said I was. Transformation: 20 years in the making of a man named Mac  is about  the process of shedding an identity that was placed upon me to become who I am.  I think everyone can relate to this." – Mac MacDougall
 MacDougall's journey of gender transformation is poignantly explored through self portraits that showcase the artists emotional journey as much as his physical one. The portraits move in and out of focus, a collapsed and tangled bundle of red lines, a body simply defined by a few brush strokes, and in the final and most recent portrait an expectant looking face finally looking directly at the viewer.  This artistic journal invites the viewer to see gender surgery as a process that we can all relate to – the innate desire to been seen and responded to as who we truly believe ourselves to be."
———————-
City of Work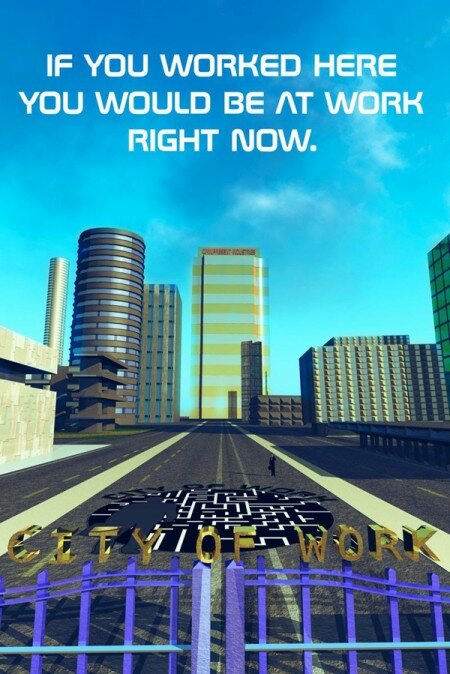 When: On view through February 17th, 2013
Opening Reception: Friday January 11th, 6-9PM
Where: Boston Cyberarts Gallery – 141 Green Street, Jamaica Plain, MA 02130
How: Official Website
What/Why: "The Boston Cyberarts Gallery is pleased to present City of Work, by Michael Lewy. This dystopian view of a city filled with cubicles reflects the ideas of the author of The Overworked American, Juliet Schor, who wrote that in 1990, Americans worked an average of nearly one month more per year than in 1970. Using photography, video, computer graphics and the Internet, Lewy has constructed an entire society where vacations are given by lottery, jobs are determined by the Human Potential Institute and it is illegal to be unemployed.
Marcus Sterling L'amour, founder and CEO of Omnipresent Industries says about the exhibition, "While we at Omnipresent Industries disapprove of art, as it represents a loss of those precious hours we have available to make ourselves better workers, this exhibition does reflect the strong values that Omnipresent Industries stands for, our core principles that guide our decisions and actions, ensuring everything we do is beneficial to our way of life. Remember our motto "if you worked here, you would be at work right now.""
This exhibition will include a computer based introductory orientation about your new work environment, an opportunity to take a Human Potential Institute test and find out exactly what job you will be assigned to and further inspirational quotes of Marcus Sterling L'amour."
———————-
Rated G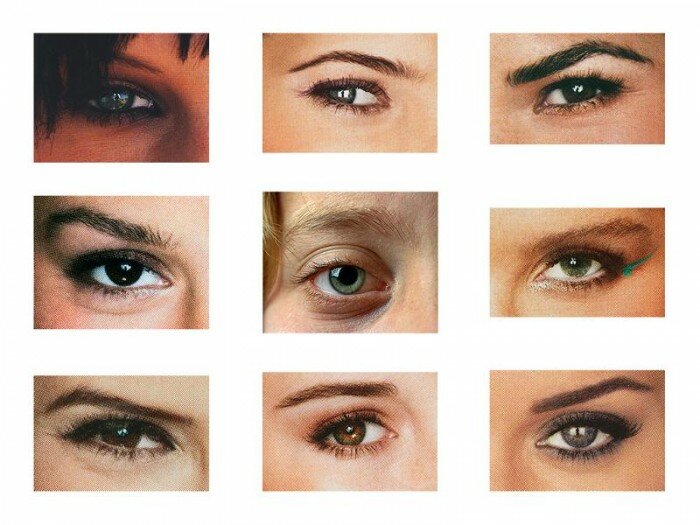 (Seventeen Eyes)
When: On view through February 16th, 2013
Opening Reception: January 11 from 5:30 – 8:00 PM
Where: Gallery Kayafas, 450 Harrison Ave, Boston, MA 02118
How: Official Website
What/Why: "Gallery Kayafas is pleased to present Robert Knight's Rated G. Using personal photographs, images from children's books and films, teen magazines, iPad applications, and photographs of toys, Knight constructs an exhibition that examines societal expectations. The illustrations from children's books of the 50s explore an idealization of dress and roles that differ for boys and girls — compare these images to those of today and the difference is extraordinary. Contemporary images can convey an unmet desire for equality between the sexes, and reveal pressure on children to become adult in dress and manner.  The perception of girls as women and women as sexual objects has become pervasive. 
One work, "Seventeen Eyes", incorporates images of eyes appropriated fromSeventeen magazines. Centered amongst the Photoshopped oculi is the unmasked eye of his daughter. Juxtaposing this photograph with those of models initiates a conversation — what are the perceived expectations of our children?  And the learned expectations of the children of themselves? Do we rush our young girls and boys to take on the roles and appearances of adults?  
"Children are exposed to an average of 5,000 images each day, up from 2,000 per day as recently as the early 1980s," cites Knight. "In my own life, my six year old daughter has begun commenting on how certain clothing (a winter coat, for example) "makes [her] look fat," despite a concerted effort in our home to avoid commentary about appearance"."
Also on view..
Greer Muldowney – 6,426 per km2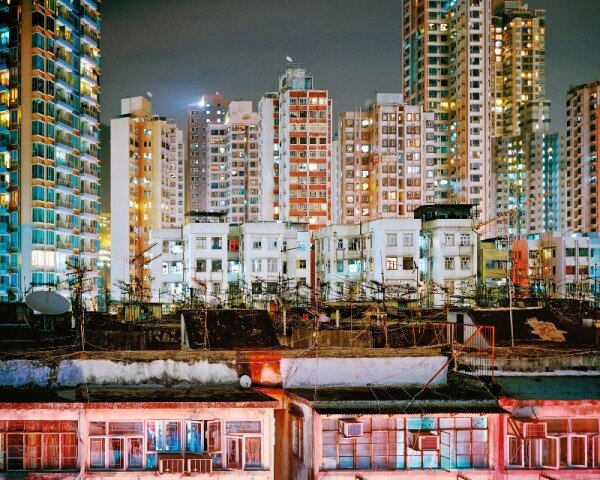 (Cheung Sha Wan)
What/Why: "Greer Muldowney's journey to Hong Kong, China led her to this series; 6,426 per km2. With 6,426 people per square kilometer, Hong Kong is the most densely populated urban center in the world. With a colorful,  Disney-like quality, these buildings appear to have been built to make a cheerful impression. They possess a theatrical quality, as if encountering an incredibly detailed architectural model city. The large format description invites close looking; an inventory of old and new, details like exterior AC units in high-rise buildings and the ultra chic next to detritus leave one to question the quality of progress.
"The reality of sustainable practices, depletion of resources and a shifting global power paradigm pervade media involving China, and its Western syndicate territory, Hong Kong," says Muldowney. "By making imagery here, I ask viewers to contemplate these issues, but to also see these places as homes; not statistics"."
———————-
All Visual Boston Slideshow

(Eric Ruby)
When: Friday, January 11th from 8pm-11pm
Where: Spectacle, 128 Brookside Ave., Jamaica Plain, MA
How: Official Website
What/Why: "All Visual Boston Slideshow  is a one-night only, digitally projected group show featuring the recent work of local and international artists.  It is curated and hosted by Aviary Gallery with a rotating guest curator."
———————-
Patrick Pierce – Fresh Sculpture

When: On view through January 29th, 2013
Where: Movimiento, 450 Harrison Ave, # 61, Boston, Ma 02118
How: Official Website
What/Why: "I have worked for years from an early insight concerning the tension between the organic flowing forms expressive of growth, life, expansion, against the geometric, analytic forms of the mind, and the unity arising from their interplay. 
The results are both sophisticated and brutish. I work directly with the materials. Hammering, carving, bending and shaping it to my will. I am following a script that unfolds as I read it. The work itself is the script. As improvisational as a jazz riff. 
The practice of Art opens the path to wholeness, unified being, integrating thought, reflection, feeling, action, essence. It's not embellishment, not decoration, but the very energy of the life force itself manifest, the natural and spontaneous expression of being."
———————-
Bradford Washburn and Vittorio Sella – A View From The Top

When: On view through February 25th, 2013
Opening Reception: Friday January 11th, 5:30 – 7:30pm
Where: Panopticon Gallery, 502c Commonwealth Ave, Boston, MA 02215
How: Official Website
What/Why: "Panopticon Gallery in conjunction with the Decaneas Archive are excited to be exhibiting photographs by Bradford Washburn and Vittorio Sella. The opening reception will be held on Friday, January 11th from 5:30-7:30pm. As climbers and photographers, Washburn and Sella had a love for the land, but there were a few things that were visibly different in many of the images that they captured.
First, Sella's photographs were taken from a stable position on the ground, while Washburn was high above, photographing snow covered peeks through the vantage point of an open aircraft door. Second, besides capturing the majestic images of the Alps, Sella often times included people, whether they were fellow climbers or porters who carried his photography equipment up the mountainsides – Washburn rarely included people in his visas."
———————-
RIPavone

(The Queens Perspective, prior work by Destroy & Rebuild)
When: On view through January 30th, 2013
Opening Reception: Friday, January 11th, 2013 7:00pm to 11:00pm
Where: Lot F Gallery,1 45 Pearl Street, Boston, MA
How: Official Website
What/Why: "We are proud to open this new year, with an impressive body of work from New York artist, Destroy Rebuild. "RIPavone" will feature a collection of paintings in various mediums, relating to urban decay. Many of these pieces are created in the style that the artist is most known for, in which he layers silk-screened and wheat-pasted city imagery, with a strong focal point often achieved through a half clothed woman or bold text based message. This exhibit will also feature a selection of pieces from a new series of works that the artist is currently exploring.
AVone has often made changes to his name as an artist.  Originally known as AVone, then forming a collective titled Destroy Rebuild, and now transitioning to Anthony Vasquez.  Working under the title Destroy Rebuild, this exhibit marks the last time that this name will be formally tied to these works. 
Anthony is not just dedicated to his craft, he is married to it and really lives it every day. His pieces are based around his life, as he documents his surroundings, interests and feelings. He creates his art in a screen-filled studio in Brooklyn. His mixed media pieces involve a process where he selects and layers images onto the canvas, using various paints and mediums to achieve the desired effect.  Silk Screen mixed with other mediums, including acrylics, sprays and collage, Destroy Rebuild creates a re-imagined urban environment.   His repetitive use of images compose a distinctive and gritty vision of urban decay.
In the past year, Anthony has been particularly busy, crafting a new body of work as well as working on commissions and gallery exhibitions around the world.  He had a solo show at Pulsmacher Gallery in Germany titled "Exploitation of Mistake".   As well as a duo show with artist TMNK in Norway titled "Bastard of the Streets".  He has created and continued to release editioned prints through 1xRUN.  Then, in September, the Brooklyn Nets and NBA TV's "The Association" commissioned him to create a large installation in the Barclays Center in Brooklyn, New York.
"RIPavone" explores a new body of work while celebrating a masterful command of his iconic New York cityscapes.  Lot F Gallery welcomes the return of Destroy Rebuild in an exhibition not to be missed."
———————-
Art and Alchemy

(Which Came First?, Barney Levitt)
When: On view through February 8th, 2013
Opening Reception: Friday January 11th, 2013 6-8PM
Where: Gold Gallery, 655 Tremont Street, Boston, MA 02118
How: Official Website
What/Why: "Please join us for our first annual juried show with the United South End Artists. Gold Gallery has carefully selected eleven artists living and/or practicing in the South End to exhibit with us for one month. Come experience the enormous talent this group has to offer and help support the arts in our neighborhood!"
———————-
Graphic Advocacy: International Posters for the Digital Age 2001-2012

When: On view January 15 – March 2, 2013
Where: Mass Art, Stephen D. Paine Gallery, 621 Huntington Ave Boston, MA 02115
How: Official Website
What/Why: "The third exhibition in a trilogy focusing on socially conscious posters,Graphic Advocacy features 120 works from 32 countries including Bolivia, Bulgaria, Hungary, Israel, Kuwait, Russia, and Singapore. As a medium for social change, posters record our struggles for peace, social justice, environmental defense, and liberation from oppression. From the confrontational and political, to the promotional, persuasive and educational, the poster in all its forms has persisted as a vehicle for the public dissemination of ideas, information, and opinion. Ready access to broadband and mobile communications and to digital production technologies has expanded the poster's role beyond the printed surface, creating a contemporary tool for support and protest that is still a cornerstone of 21st century advocacy. "
——————
Boston Does Boston Six

(Darkened Chamber / Room, prior work of Susan Metrican)
When: On view through February 23rd, 2013
Opening Reception: Saturday January 12, 2013 6-8pm
Where: Proof Gallery, 516 East 2nd Street, Boston, MA
How: Official Website
What/Why: "Proof Gallery is pleased to present Boston Does Boston Six, an exhibition of 6 local artists.
Now in its sixth installment, Proof Gallery asked three Boston artists to each choose another local artist to exhibit with. The result is an exciting cross section of the Boston arts community. Spanning a range of media, the participants in Boston Does Boston Six represent the vanguard of contemporary approaches and concerns."
———————-
Upsodown

When: On view through February 22nd, 2013
Opening Reception: Thursday January 18th, 2013
Where: New Art Center, 61 Washington Park, Newtonville, MA 02460
How: Official Website
What/Why: "Curated by AJ Liberto and Kate True | Including the work of: Seth Alverson, Nick Cave, Robert Colescott, Marcus Kenney, Eli Kessler, AJ Liberto, Clifford Owens, Joyce Pensato, Tara Sellios, Summer Wheat
Upsodown celebrates the transformative power of the carnival. People have always sought respite from the hierarchies of caste, race, and gender. Social convention, mass media, urban planning, and religious and political power structures reinforce restrictions on our behavior and attitudes. The carnival turns these restrictions inside out and upside down, encouraging rebirth and reinvention. Constricting forces are temporarily thrown over in a time of raucous celebration.
In the Middle English of Chaucer's Canterbury tales, up so doun is a phrase used by the parson to describe the results of a sensuality gone wild. Up so doun, one of the oldest idioms of the English language, has equally ancient parallels in many languages, such as sottosopra in Italian. The cultural relevance of this period of topsy-turvy transformation is palpable. The word carnival derives from the phrase carne vale, a farewell to the flesh. Culturally we yearn for this time out of time, to shed our burdens, to remind us to rejoice in the carnality of life. 
Carnival uses direct language in place of euphemism, the vernacular in place of the pompous. We can mock without fear, laugh at ourselves and others. We re-imagine ourselves as kings and queens, and bring the lofty down to earth. Ritual, stripped of belief, stands revealed as words and props, while the mundane and the mad are made sacred. The unscripted carnival is timeless and transformative, embracing change and liberation. From Medieval Europe to the cultural chaos of the Americas, up through the swamps of Louisiana, the tenebrous spirit of carnival blossoms and extends through contemporary art. 
The artists of Upsodown employ the forces of playful mayhem, dark humor, grotesque exaggeration, and bright compassion to subvert the dynamics of power. Subversion, however, is only the beginning of the carnival rites. Fed by laughter, a new order and beauty, unimaginable in previous schemes, emerges and flourishes. Upsodown refers to that fleeting place where, by external situation or sheer will, we are boundless, timeless, and selfless."
———————-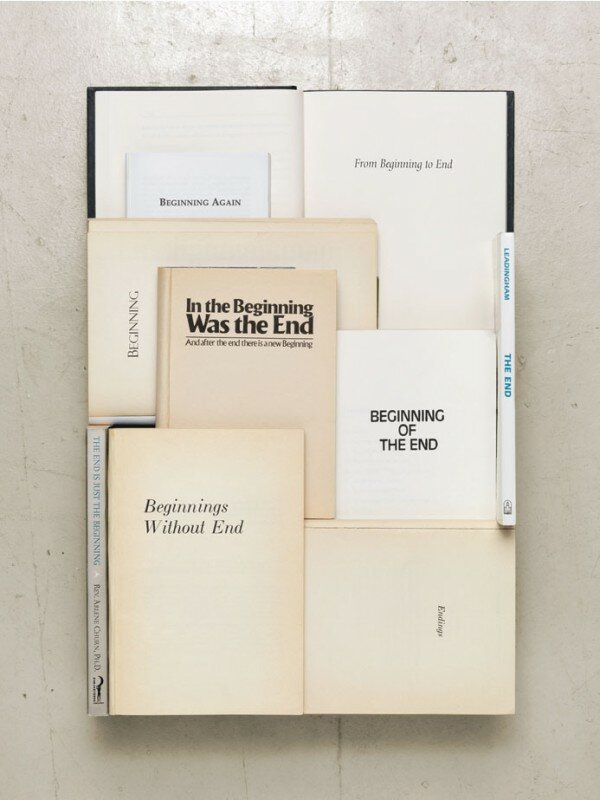 (Beginnings without end, Kent Rogowski)
Be good. ♥