Nothing to see here.
recovery x stories we tell ourselves x tomorrow everything will be alright
—————————————-
Tomorrow Everything Will Be Alright

(still from Tomorrow Everything Will Be Alright)
When: On view through April 8th, 2012
Where: MIT List Center, 20 Ames Street  Cambridge, MA 02142
How: Official Website
What/Why: "The work of Akram Zaatari (b. 1966, Saida, Lebanon) explores the role of images, memory, and desire in situations of war. Describing his artistic practice as "field work," the artist addresses the cultural and political conditions of postwar Lebanon and the Middle East.  Along with the events of the Lebanese Civil War (1975–1990) and the history of conflict and resistance in the region, Zaatari's work also focuses on representations of sexuality and intimacy.
In Tomorrow Everything Will Be Alright (2010), two men separated ten years before express their desire to meet again. A story of longing and reunion, it revisits the legend of Jules Verne's "green ray," a flash of light said to occur after sunset or before sunrise, and thought to be a sign of fortune and love for those who see it.  Nature Morte (Tabiaah Samitah) (2008) is what Zaatari calls a "poetic document that is not a fiction, but not a documentary either."  In the film, two men sit in a darkened room as one methodically assembles an explosive device. Red Chewing Gum (Al Ilka al-Hamra) (2000) takes the form of a "video-letter," in which a narrator revisits an incident that occurred years earlier on Hamra Street, a commercial and tourist center of Beirut. With the sound of gunshots behind them, he and his lover meet a young street vendor in an alley who sits chewing the gum he is supposed to be selling—a single red piece frozen in memory among the white ones."
————————
The Ideal of Everyday in Greek Art

 (Red-figure Nolan Amphora: Man Talking to Seated Woman Holding Wreath)
When: On view through May 12th, 2012
Where: Arthur M. Sackler Museum, 32 Quincy Street, Cambridge, MA 02138
How: Official Website
What/Why: "This installation, which accompanies a seminar taught by Ruth Bielfeldt, Assistant Professor of History of Art and Architecture, and Susanne Ebbinghaus, George M. A. Hanfmann Curator of Ancient Art and Head, Division of Asian and Mediterranean Art, presents Greek painted pottery as a direct window onto ancient Greek society and how this society visually constructed its ideal self. The vases included in this installation bear images of banqueting, domestic activities, athletic and poetic performances, cult practice, war, and death."
Also on view..
Cold War Photography

(Beverly Boulevard & La Brea Avenue, Los Angeles, California, Stephen Shore)
What/Why: "Complementing a Harvard University seminar taught by Robin Kelsey, Shirley Carter Burden Professor of Photography, this installation provides students with an opportunity to examine firsthand important photographs of the Cold War era. The installation closely examines American photography, and in particular the practices of such artists as Diane Arbus, Roy DeCarava, Robert Frank, and Garry Winogrand."
————————
Figuring Color

(More Plenty, Kathy Butterly)
When: On view through May 20th, 2012
Where: ICA Boston, 100 Northern Ave  Boston, MA 02210
How: Official Website
What/Why: "Color is a daily experience, from the colors we wear, the subway lines we
ride, the food we eat, and the flags we fly. We use colors to describe our
emotions: we are green with envy, turn crimson with shame, and on a sad day,
we feel blue. Color produces a nonverbal form of communication as we
clothe ourselves in colors that convey our mood, our profession, our cultural
status, and our team affiliations. These gestures both form the basis of
and help us to express our emotional lives.
Figuring Color: Kathy Butterly, Felix Gonzalez-Torres, Roy McMakin, Sue Williams presents approximately 65 works, all of which employ color and form to represent a metaphorical body. When we stand in front of the paintings and sculptures in Figuring Color, we are compelled to consider the body in space, as a shape and an emotion. The body is rendered as vessel, as pure color, as abstraction, as line, as field, as allegory, as exceedingly tactile, and as surface.
For instance, Roy McMakin's sculpture of a chair is at once a body and an implication of an absent body, where two tables intertwined suggest bodies nestled together. Kathy Butterly's ceramic sculptures, with their evocative use of glaze, are miniature bodies, or portraits, whose sensuality amplifies clay's potential for delightful form. In Felix Gonzalez-Torres's sculptures, piles of wrapped candy and plastic-bead curtains are experienced through touch, privileging the sensory experience of a physical body while still evoking a metaphorical body. Sue Williams's riotously colorful paintings explore the body abstracted, one composed of many surfaces—both interior and exterior—represented entirely through color. Figuring Color is a sensuous exploration of color to be experienced visually, tactilely, and emotionally."
————————
Wrapped Intention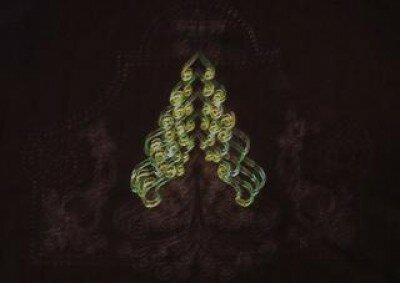 When: On view through June 21st, 2012
Where: Mobius, 55 Norfolk Street, Cambridge, MA 02139
How: Official Website
What/Why: "Interactive window performance & blog series by Catherine Tutter." 
————————
Dan Dailey: Working Method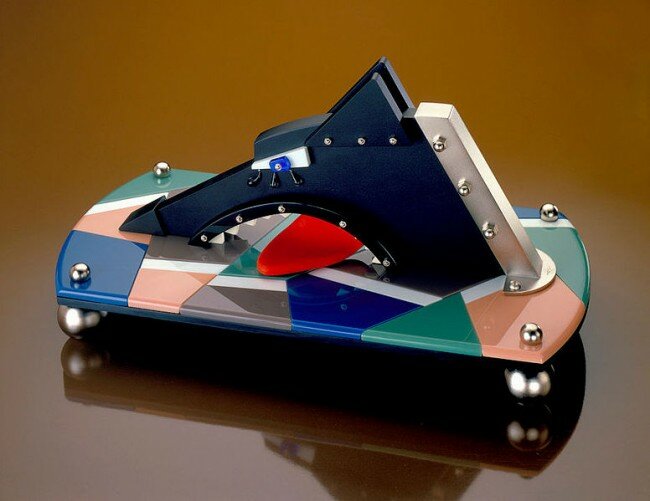 (Sick as a Dog)
When: On view February 18, 2012 – September 3, 2012
Where: Fuller Craft Museum, 455 Oak Street, Brockton, MA 02301
How: Official Website
What/Why: "Dan Dailey: Working Method is a retrospective exhibition with a particular focus on the various methods and techniques employed by glass artist Dan Dailey over his 40-year career. Dailey, the first graduate student of Dale Chihuly, has pursued his own unique voice in glass, from his singular work in antique Vitrolite sheet glass to complex constructions of blown glass and metal.  By pairing each work with the very drawings and models used in planning and production, as well as images and video of Dailey and his team at work, this exhibition endeavors to pull back the curtain on the incredible choreography of technique and vision that make contemporary glass one of the most demanding, exciting, and unparalleled art forms today."
————————
2012 Academy Award-Nominated Short Films

("The Fantastic Flying Books of Mr. Morris Lessmore" )
When: February 20th, 2012
Where: ICA Boston, 100 Northern Ave  Boston, MA 02210
How: Official Website
Cost: $10
What/Why: "Join us for a selection of Oscar-worthy, family friendly short films in animation, live action, and documentary."
————————
Between the Sheets

When: On view through March 22nd, 2012
Where: The Distillery Gallery, 516 E 2nd St, South Boston, MA 02127
How: Official Website
What/Why: "Sketching is fundamental to the artist's process. It is used for recording ideas, marking observations, or developing visual plans. Regardless of the medium in which an artist may work, the sketchbook is generally a basic first step of creation.
With "Between the Sheets", The Distillery Gallery has invited artists to display work that was not quite intended for exhibition. Entire sketchbooks, loose sheets of paper, scribbles on bar napkins, even printouts of digital renderings will be exhibited in this unique show of working concepts, visual studies, and rough ideas. Sketches will surely range from what appear to be finished works of art to seemingly meaningless doodles. This intimate look into the work behind the work aims to reveal that sketches and sketching techniques can vary just as much as finished works. The show will simultaneously highlight a moment in their processes that the artists are on the same page."
————————
The 1st Annual Somerville Pinewood Derby Championship

(I can't.)
When: Saturday February 18th, 7-10PM
Where: Process / Grand, 374 Somerville Avenue, Somerville, MA
How: Official Website
What/Why: "Its your chance to relive childhood glory/reinforce childhood shame/prove to little Timmy Johnson that your car would have smoked his if you had actually been in cub scouts." Read all of the details here.
————————
Robert Moeller: Sounds Like a Bus..

When: On view through March 10th, 2012
Where: Hallspace, 950 Dorchester Avenue, Boston, MA 02125
How: Official Website
What/Why: "Sounds like a bus? There is a certain dread in the air, a rumbling off in the distance. The noise, if you can call it that, sounds like a bus. What it is depends on who you are, how you think, and what you chose to see. This odd formulation, freighting an everyday sound with foreboding, seems apt given that the evidence is clear: Things are about to change.
In this new body of work, both humans and animals are distressed. Figures are marred and scraped across. Birds, an early warning-system of approaching danger, are troubled and alert. They are articulate in form but clearly destabilized. Circles run through many of the paintings, suggesting momentum shifts, emotional turmoil, and the planet itself. Lines buttress the action and increase the tension in the work. The lines are like prison bars for both the human and animal figures. No one has done anything, and perhaps that is the point. Some circles imply an empty, thoughtless, spinning. Some provide no movement at all, in essence, altogether the same thing. In one painting, a penguin-like bird appears to be clutching a surfboard, it's implied he's leaving, and the ramifications of this act are unsettling. Yes, it sounds like a bus…"
————————
William Traub: Recovery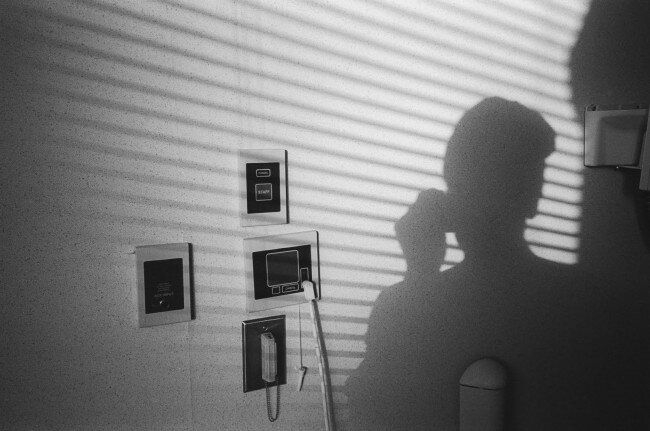 (Recovery 1, Willard Traub)
When: On view through March 24th, 2012
Reception: Wednesday, March 7, 7:30 – 9 pm
Where: PRC Gallery, 832 Commonwealth Avenue, Boston, MA
How: Official Website
What/Why: "Recovery is a photographic meditation on affliction and rehabilitation by Willard Traub. The work reflects the artist's own experiences battling a rare form of blood cancer, drawing on the strength of his talents as a photographer. Recovery began when Traub was diagnosed with cancer in 2005, and examines his treatment, hospitalization, and recovery process. The images, combined with personal prose and poetry, provide an intimate and hopeful commentary on a disease that signifies much larger life issues.
Willard Traub is a Massachusetts based photographer whose interests range from the commercial photography of architecture to teaching to fine art photography. Recipient of numerous grants and awards, including a Photography Fellowship from the Massachusetts Cultural Council and a Polaroid Foundation Grant, his work is represented in private, museum and corporate collections, both nationally and abroad."
————————
Movin'
(Movin' Right Along)
When: On view through March 11th, 2012
Where: Uforge Gallery, 767 Centre Street, Jamaica Plain, MA 02130
How: Official Website
What/Why: "Movin' features recent works by Boston-based abstract painter Julia Berkman. Berkman's paintings catch the viewer's attention with their vibrant colors and playful forms.  In Movin' Right Along (attached image), multi-colored curvaceous rectangles jostle against one another amidst a rich brown background. The shapes take on an animated anthropomorphic quality with their bulging contours and irregular edges. These awkward geometric forms are a recurring motif in Berkman's work. Another constant throughout the paintings is Berkman's expressive brushwork and energetic paint-handling. Each piece has a textured tactile quality, giving further intensity and depth to the colors and shapes on the surface."
————————
Robin Bowman: It's Complicated: The American Teenager
(Patrick Roberts Age 19)
When: On view through Februayr 25th, 2012
Where: Arts at the Armory, 191 Highland Avenue, Suite 1-A, Somerville, MA 02143
How: Official Website
What/Why: "Robin Bowman, an award winning Brooklyn, NY based artist will show her black and white photographs at the Arts at the Armory Gallery this month. This series, "It's Complicated: The American Teenager," reflects Bowman's 5-year journey traveling across the country photographing teenage America. During this time she photographed over 400 teens using a Polaroid camera that gave her both a positive and a negative. She used the positive to show the teens and gain their trust. These powerful photographs give us a glimpse into their daily lives."
————————
When: Monday February 20th, 2012 8pm
Where: Brattle Theatre, 40 Brattle St Cambridge, MA 02138
How: Official Website
Cost: $10 General, $8 Students and Seniors
What/Why: Q&A with Filmmaker Kazuhiro Soda. In Japanese with English subtitles. 120 min. "This is democracy — Japanese style. Campaign provides a startling insider's view of Japanese electoral politics in this portrait of a man plucked from obscurity by the ruling Liberal Democratic Party (LDP) to run for a critical seat on a suburban city council. Kazuhiko "Yama-san" Yamauchi's LDP handlers are unconcerned that he has zero political experience, no charisma, no supporters and no time to prepare. What he does have is the institutional power of Japan's modern version of Tammany Hall pushing him forward. Yama-san allows his life to be turned upside down as he pursues the rituals of Japanese electioneering — with both tragic and comic results"
————————
Passions of the Soul: Stories We Tell Ourselves

When: On view through March 22nd, 2012
Where: Trustman Art Gallery at Simmons College, 300 The Fenway, Boston, MA
How: Official Website
What/Why: "When it is dark and cold, the flickering fire beckons us to sit and listen to a story. Four artists: Kathleen Bitetti, Rene Lynch, Michelle Muhlbaum, and Tabitha Vevers all exploit the currency of narrative in this exhibit, employing myth, fairytales, and visions of utopia and dystopia to weave new and reconfigured meaning. Through their work, the four artists ask questions, metamorphosing familiar stories to project new ideals and act as foils for societal values. They are by turns poetic, grotesque, transformative and conceptual. Their art remakes the familiar into something most wonderful."
————————
What I Eat: Around the World in 25 Diets
(The Lock and Dam Operator, John McQuiston)
When: On view through February 26th, 2012
Where: Museum of Science, 1 Science Park  Boston, Massachusetts 02114
How: Official Website
What/Why: "This thought-provoking collection of portraits shines light on the similarities and the differences in the ways we approach and consume food. Each of the 25 photo essays in the exhibit includes a comprehensive list of every item that individual consumed during one particular — though not necessarily average — day, along with the total calorie count. Profiles are laid out in order of increasing caloric intake, from a low of 800 calories a day for a Maasai herder in Kenya, to a high of 12,300 one day for a binge eater in England."
————————
Cheyney Thompson: metric, pedestal, landlord, cabengo, recit

(Chronochrome I)
When: On view through April 8th, 2012
Where:MIT List Center, 20 Ames Street Building E15, Atrium Level, Cambridge, MA
How: Official Website
What/Why: "Cheyney Thompson (b. 1975, Baton Rouge, LA) has made the technology, production, and distribution of painting the subject of his work for over a decade. Thompson employs rational structures, technological processes, and generative devices as part of "thinking through problems that organize themselves around the terms of painting."  With such a rigorous approach to the medium, Thompson produces work that addresses varieties of abstraction, including pictorial, economic, and technological.
The first U.S. museum survey of the artist's work, the exhibition includes Thompson's Chronochromes(2009-2011), which are composed using the color system devised by Albert H. Munsell in the early 1900s. Thompson grafts this system onto a calendar: each day is assigned a complementary hue pair, with every hour changing the value, and every month changing the saturation, of each brushstroke. Thompson's Chromachromes (2009), depict motifs drawn from a scan of the underlying canvas, merging digital reproduction with the materiality of painting. Thompson's use of a typology of canvas formats—including the Renaissance tondo—continues his engagement with the history of painting, from still life to the chromatic variation on a single motif. The artist's interest in the circulation of painting, and the artwork as commodity, is evident in works that comment on the historical relations—artist and market, labor and value—of artistic production, and the distribution of commodities and information. Other works reframe or reiterate motifs from previous paintings, reflecting his interest in the conceptual and material conditions of image production. Recent pedestal sculptures turn sculptural volumes into surfaces. Evading the convention of presenting artworks, these sculptures self-reflexively address their function by presenting information and supplemental materials related to the exhibition."
————————————–
Painting Borges: Art Interpreting Literature

When: On view through March 21st, 2012
Where: Cantor Art Gallery, 1 College Street, Worcester, MA 01610
How: Official Website
What/Why: "Painting Borges: Art Interpreting Literature, will be on view from Jan. 31 – March 21, curated by Jorge J.E. Gracia, the Samuel P. Capen Chair of Philosophy at the University at Buffalo and organized by the UB Galleries at Buffalo New York. Cuban Artists' Books and Prints, 1985 – 2008, curated by Linda S. Howe, director of the Wake Forest Cuba Project, will be on display from Jan. 31 – April 13 in the newly- named Iris and B. Gerald Cantor Foundation Resource Gallery, located adjacent to the main gallery in O'Kane Hall. An opening reception for both exhibitions is planned for Tuesday, Jan. 31, 5 -6:30 p.m.
Painting Borges is a collection of paintings, drawings, etchings and mixed media works created by 16 artists in response to stories by Argentinean writer Jorge Luis Borges. According to Gracia, who teaches philosophy at the University of Buffalo, "Jorge Luis Borges is one of the most prominent literary figures whose work is also profoundly philosophical… his stories are filled with conceptual puzzles that prompt the reader to face the most fundamental questions concerning human existence."
In consultation with the artists, Gracia chose 12 stories by Borges, which he organized according to three topics: identity and memory, freedom and destiny, and faith and divinity. Two visual interpretations by different artists are given of each story."
————————
And you know what? 
This is one of those mornings where I had completely forgotten it's a