Love is in the air.
sight lines x elite of the obscure x memory as medicine x i made these for you
————————————————
Asco: Elite of the Obscure, A Retrospective, 1972–1987

When: On view through July 29th, 2012
Where: Williams College Museum of Art, 15 Lawrence Hall Drive, Williamstown, MA 01267
How: Official Website
What/Why: "Asco: Elite of the Obscure, A Retrospective, 1972–1987 is the first retrospective to present the wide-ranging work of the Chicano performance and conceptual art group Asco. Asco began as a tight-knit core group of artists from East Los Angeles composed of Harry Gamboa, Jr., Gronk, Willie F. Herrón III, and Patssi Valdez. Taking their name from the forceful Spanish word for disgust and nausea, Asco used performance, public art, and multimedia to respond to social and political turbulence in Los Angeles and beyond. Asco remained active until the mid-1980s, contracting and expanding to include Diane Gamboa, Sean Carrillo, Humberto Sandoval, Teresa Covarrubias, and Teddy Sandoval, among others."
————————
MATCH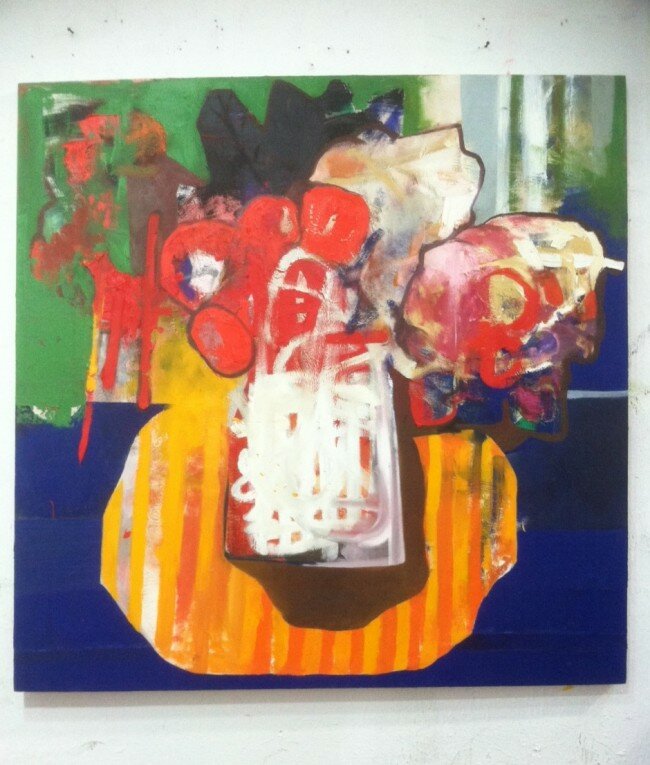 (I Made These for You, Anthony Palocci)
When: On view through March 10th, 2012
Opening Reception: Friday February 10th, 7-10PM
Where: LAP Gallery, 289 Moody Street, Waltham MA
How: Official Website
What/Why: "This week, Waltham's Lincoln Arts Project (LAP) opens MATCH, a new exhibition featuring painting, sculpture and mixed-media artwork by nearly 20 artist pairs—all of whom happen to be couples." List of participating artists here.
————————
Nancy Holt: Sight Lines

When: On view through April 1st, 2012
Where: Tufts University, Tisch Gallery, Medford, MA 02155
How: Official Website
What/Why: "Nancy Holt: Sightlines is a thematic exhibition offering an in-depth look at the early projects of this important American artist whose pioneering works falls at the intersection of art, architecture and time-based media.
Since the late 1960s, Nancy Holt (Tufts Class of 1960) has created a far-reaching body of work, including Land Art, films, videos, site-specific installations, artist's books, concrete poetry and major sculpture commissions. Nancy Holt: Sightlines showcases the artist's transformation from the perception of the landscape through the use of different observational modes in her early films, videos, and related works from 1966-1980. "
————————
William Cordova, This One's 4U(pa' nosotros)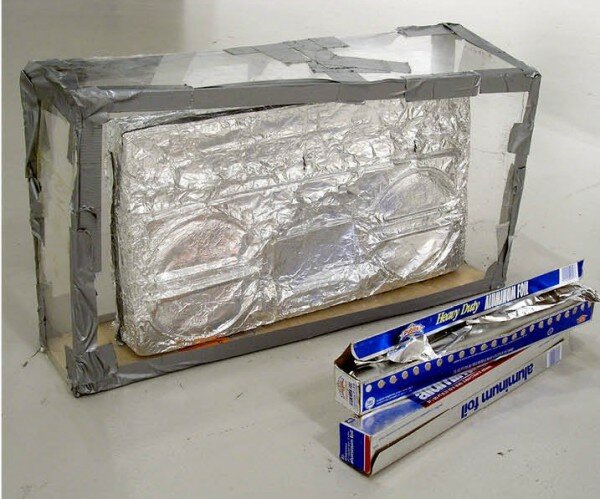 When: On view through April 15th, 2012
Opening Reception: February 10th, 6pm
Where: Mills Gallery, BCA, 539 Tremont Street, Boston, MA
How: Official Website
What/Why: "For his first solo exhibition in Boston, William Cordova (b. 1971, Lima, Peru) brings together new and recent works in sculpture, installation, video and works on paper by the Miami/New York-based artist, unmasking and remixing seemingly disparate and repressed histories through thoughtful and subtle juxtapositions of familiar detritus."
———————–
Mens Et Manus

(Erik and Martin Demaine, Green Waterfall)
When: On view through April 29th, 2012
Where: Fuller Craft Museum, 455 Oak Street  Brockton, MA
How: Official Website
What/Why: "Mens et Manus is an introduction to the work of MIT students, alumni, and faculty who have made the school a hub for a stimulating community of artists in folded paper. Paper folding—or origami as it is also popularly known—is the practice of transforming paper into complex representational and abstract three-dimensional sculpture through a series of complex folds. Abstract or geometric expressions in paper folding may be used to explore mathematical questions or problems, and often result in new patterns, new forms, and new ideas. For these artists, folded paper serves as the nexus between mathematical and aesthetic inquiry, uniting mind and hand,mens et manus."
————————
Rural Ireland: The Inside Story

(Her Family Treasures, Michael Power O'Malley)

When: On view February 11th through June 3rd, 2012
Where: The McMullen Museum of Art, Boston College, 140 Commonwealth Avenue, MA
How: Official Website
What/Why: "The McMullen Museum of Art presents Rural Ireland: The Inside Story, an exclusive exhibition that introduces American viewers to many recently discovered genre paintings of nineteenth-century rural interiors. The exhibition is on display February 11 through June 3, 2012.
In depicting how Irish country people worshipped, mourned, conducted business, arranged their homes, and educated and entertained themselves, the exhibition offers new visual evidence about the varied lives of a politically marginalized population.
Inspired by recent scholarship, it reveals that contrary to earlier assumptions, artists working in Ireland during the nineteenth and early twentieth centuries frequently turned to the lives of the country's rural poor for subject matter. The exhibition also challenges assumptions that artists working in Ireland painted only the "big houses" and landscapes of an Anglo-Irish elite society.
Although the works on display reveal poverty and deprivation during the Famine era, they convey aesthetic pleasures, spiritual satisfactions, and tenants' negotiations with a growing consumer economy."
————————
The Mind's Eye: 50 Years of Photography by Jerry Uelsmann

(Bloomington, Indiana)
When: On view February 11, 2012 to June 30, 2012
Where: Peabody Essex Museum, 161 Essex Street, Salem, MA 01970
How: Official Website
What/Why: "Surreal, funny and provocative, Jerry Uelsmann's photographs are icons of American photo history. His most famous technique — seamlessly fabricating photographs from unrelated negatives to create imaginary scenes — cemented his standing as a leading light of non-literal photography. The exhibition combines Uelsmann's most celebrated works with many never-before-seen pieces for his first retrospective in 40 years."
————————
John Marin: Modernism at Midcentury

(Top of Radio City)
When: On view through April 1st, 2012
Where: Addison Gallery of American Art, Phillips Academy, Andover, Massachusetts
How: Official Website 
What/Why: "John Marin: Modernism at Midcentury brings together nearly sixty paintings in oil and watercolor from the 1930s through 1953 that draw their inspiration from the coast of Maine and the architecture of Manhattan. Recognized as one of America's foremost watercolorists since his early work was first championed by Alfred Stieglitz, John Marin (1870-1953) also took up oil painting during the last two decades of his career after a long hiatus. This re-engagement with oil was liberating, eventually yielding a more fluid, linear, and calligraphic style in his work in both media. Marin's dynamic, evocative abstractions from this period were noted for their invention, singularity, and authority, and forecast aspects of Abstract Expressionism. More than half a century later, Marin's work from his late phase emerges as his most daring, adventuresome period."
————————
Liz Shepherd: Up and Out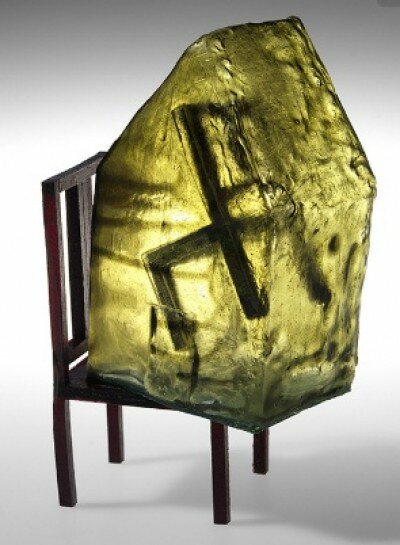 (Green House)
When: On view through March 11th, 2012
Opening Reception: Saturday February 11th, 2012, 1-4PM
Where: Boston Sculptors Gallery, 486 Harrison Avenue, Boston, MA
How: Official Website
What/Why: Liz Shepherd makes sculpture from found objects selected for their iconic simplicity, working directly with the object, (like a piece of furniture) or making molds of the object and casting multiples in resin or rubber. The simple informality of these objects suggests that they are cultural symbols of the American family. Shepherd received her MFA from the School of the Museum of Fine Arts, Boston. She divides her time between making sculpture and printmaking.
Also on view…
Kim Bernard- Stuff Moves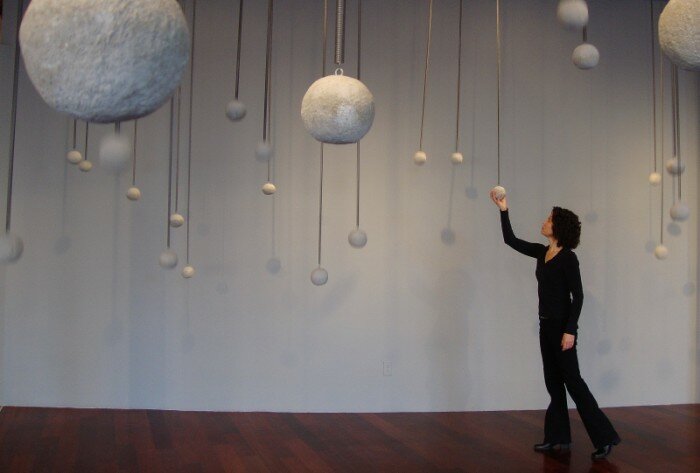 (Bardo State (installation shot))
What/Why: "Fascinated with movement, kinesthetics and the basic laws of motion, Bernard's new sculpture, drawings and video synthesize movement and materials, informing works that are both experiential and interactive. Well known for her 2 dimensional encaustics, a recent review by Joanne Silver in Art News states "[Bernard], who is also a dancer, draws on the movement of her whole body to create fluid marks she burns and slices into waxy surfaces placed flat on the floor of her studio."  Working from the premise that the understanding of movement can be revealed through repetition, her recent sculptural works combine concrete, wax, steel and lead.  "A mathematical equivalent to my process would be summarized by the equation, movement + materials = form."
————————
Memory as Medicine

When: On view February 15th- May 6th, 2012
Where: The Davis Museum, 106 Central Street, Wellesley, MA, 02481
How: Official Website 
What/Why: "The most comprehensive examination of the art of Radcliffe Bailey (b. 1968) to date, this exhibition highlights the artist's ceaseless experimentation with diverse forms as it looks at the influence of African art on his work. It features floor and wall sculptures, paintings, works-on-paper, and modified found objects— all created since 1993. Bailey's art, informed by a strong social and historical consciousness and solidly grounded in family and community, combines a rich, narrative content with a high-level of abstraction and poetic resonance to explore questions of history and memory.
The exhibition includes Bailey's monumental Windward Coast, a sculptural installation that shapes wooden piano keys from more than 400 pianos into undulating waves. The piece, which the New York Timescalls "a star attraction" among the thirty-some pieces presented,  layers references to the African slave trade, to water, bodies and blood, and evokes musicality, human transcendence and survival."
————————
Joseph McGurl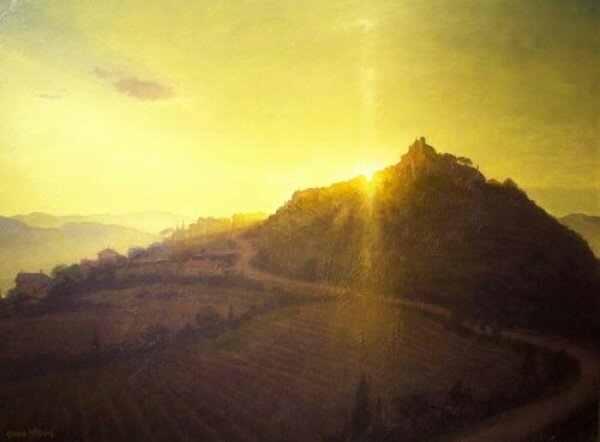 (Grace)
When: On view through February 29th, 2012
Where: The Guild of Boston Artists, 162 Newbury Street,Boston, MA 02116
How: Official Website
What/Why: "One of America's most respected and sought-after painters Joseph McGurl is the Guild's featured artist. The exhibition includes New England coastal and Hudson River landscapes as well as works done while the artist was visiting Tuscany recently. "
————————
Michael Lewy- City of Work: Office

When: On view through February 18th, 2012
Where: Carroll and Sons, 450 Harrison Avenue, Boston, MA 02118
How: Official Website
What/Why: "Carroll and Sons supports contemporary artists who work in painting, photography, sculpture, video and works on paper. The gallery focuses on building the careers of lesser-known artists and promoting ones who are under recognized."
————————
I Am Curious – Red

When: On view through March 4th, 2012
Opening Reception: Saturday February 11th, 2012, 7-10PM
Where: Gallery X, 169 William Street, New Bedford, MA
How: Official Website
What/Why: "Join us for Gallery X's inaugural exhibition of  the 2012 season for a celebration of the most primal of the primary colors!
Scarlet, crimson, rose, pink, cherry, brick, maroon, ruby, blood, rust, burgundy, vermilion, garnet, cerise, garnet, rhodamine, and garnet are but some of shades of red. 
Passion, rage, love, birth, death, adultery, war, volatility, danger, heat, violence, and lust are but some of the concepts alluded to by red. Drink red! Eat red! Wear red! CELEBRATE RED!"
————————
Paper Zoo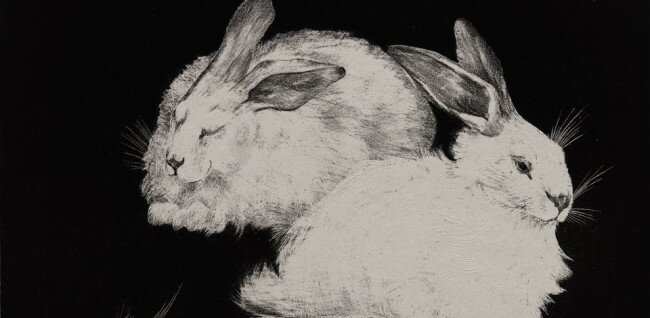 When: On view through August 19th, 2012
Where: MFA Boston, 465 Huntington Avenue  Boston, MA 02115
How: Official Website
What/Why: "Paper Zoo" brings together prints, drawings, and photographs of the animal kingdom (including birds and marine creatures) dating from about 1500 to the present. Featuring some 30–40 works by Rembrandt, Audubon, Picasso, and others, this delightful exhibition highlights different artistic approaches to the same creatures and will appeal to children and adults alike."
————————
Gardner After Hours – Carnevale

When: Thursday February 16th, 5PM
Where: Isabella Stewart Gardner Museum, 280 The Fenway, Boston, MA
How: Official Website
Cost: $15
What/Why: "Venice is our inspiration tonight–as it was for Isabella Gardner when she created the museum over one hundred years ago. Transport yourself to Venezia at the Gardner!
Jazz at the Gardner is also part of Gardner After Hours, and the Ron Savage Berklee Trio performs tonight. Tickets to Jazz at the Gardner concerts are sold separately, but include admission to Gardner After Hours. Visit the concert's page to learn more and purchase tickets."
————————
Kathy Kissik: Qualia

(Celluloid Cowboys)
When: On view through February 29th, 2012
Where: Alpha Gallery, 37 Newbury Street, Boston, MA
How: Official Website
What/Why: "Alpha Gallery was founded in 1967 with a mission to represent the best of contemporary art in the Boston area. Over the years, the gallery repertoire has expanded to include artists from other areas of the country, as well as modern master prints and American masters of the 20th century.    
The gallery exhibits work ranging from representation to pure abstraction. It is our belief that an artist's work should be judged on its own terms and that one can have strong responses to a variety of aesthetic approaches. Although the primary focus is on painting, we carry works on paper and mixed media, and sculpture as well.   "
————————
Nostalgia Machines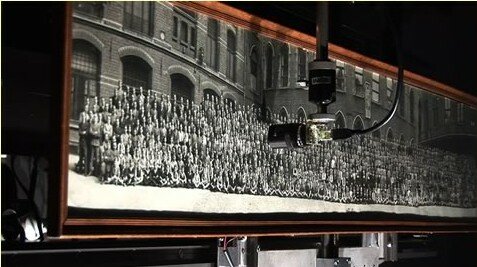 (Outnumbered, Jasper Rigole)
When: On view through February 19th, 2012
Where: David Winton Bell Gallery, Brown University, 64 College Street, Providence, RI
How: Official Website
What/Why: "Nostalgia Machines explores the intersection of nostalgia and technology in contemporary sculpture. Rather than the longing for specific lost moments of time, these artworks draw on aesthetic tropes associated with nostalgia. They capture abstract, often visceral registers of the sentiment, whether a sense memory (of rain, or of skin crawling), a personal history (moments of key decisions), or a "remembering" aesthetic (such as historical documentary).
The five artists presented here incorporate very simple machinery in works that evoke aspects of nostalgia. Each artist allows the mechanics of their sculpture to be visible, effecting an atmosphere of reflection or reminiscence, rather than the forward-looking quality associated with technology. Their texture—simple gears, wires—are key to the works' evocative power. The markedly un-mysterious technology feels familiar, worthy of nostalgia for a time before the computer screen veiled its technology."
————————
Ordo Naturalis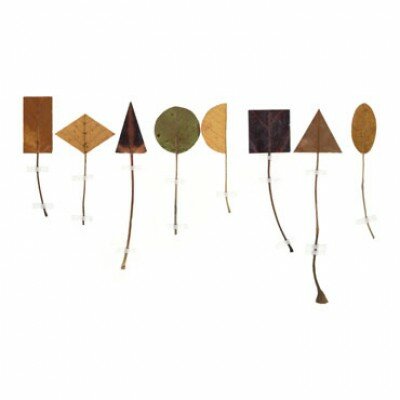 (New work from the Lab 1,  prior work of Kyle Larabee)
When: On view through March 24th, 2012
Opening Reception: Friday February 10th, 7-9PM
Where: 13 Forest Gallery, 167A Mass Ave, Arlington, MA
How: Official Website
What/Why: Featuring the work of Kyle Larabee and Anne Cavanaugh"We search New England for outstanding artists – established and emerging – to offer original art and contemporary craft in a welcoming setting. Our constantly evolving selection includes pieces in many genres and media, unified by our desire to share work that is fresh, interesting and inspiring."
————————
Selected Water Color Artists from New England

(Easton Eggs, Laura Wilk)
When: On view through March 25th, 2012
Artists' Reception: Saturday, February 11th, 6 – 8pm
Where: Zullo Gallery, 456A Main St., Medfield, MA 02052
How: Official Website
What/Why: "The Zullo Gallery is a nonprofit, volunteer-run organization originally created by the Medfield Council on the Arts to support and promote the arts through the exhibition of a wide range of fine artwork. It is a place for art exhibition, art education and live music performances. When the renovation is complete, it will also include a cafe. The gallery began in 1988 as a volunteer project of the Medfield Council on the Arts as a way to bring a wide variety of professional art into town for exhibition. "
————————
In Form: Communicating Boston

When: Opening February 10th, 2012
Where: BSA Space, 290 Congress Street, Boston, MA
How: Official Website
What/Why: "The experience of the city is never static. Our sense of the urban environment and our ability to navigate its terrain are constantly negotiated, subject to the hidden processes that influence the forms we see. Design plays an instrumental role in this translation. Physical interventions can help or hinder our understanding of a city's spaces, clarify or obscure its systems of movement and enable or deny the participation of its various publics. By framing the means through which we interpret and engage with our surroundings, designers can reveal the changing aspects of a city's present, tell stories about its past and speculate on its future.
IN FORM presents a legacy of projects in Boston over the past 50 years envisioned to increase access to the city. Three themes—Legible City, New/Public and Futures—explore how design can shape our understanding of the urban realm, expand its cultural sphere and propose new possibilities for its development. Combining architecture and urban planning with the design of information, exhibitions and events, each of these built and unbuilt projects embodies a particular vision of what Boston is and what it could be."
————————
You're welcome. ♥