in response x fight or buy bonds x fair people x to each his home
————————
Inflect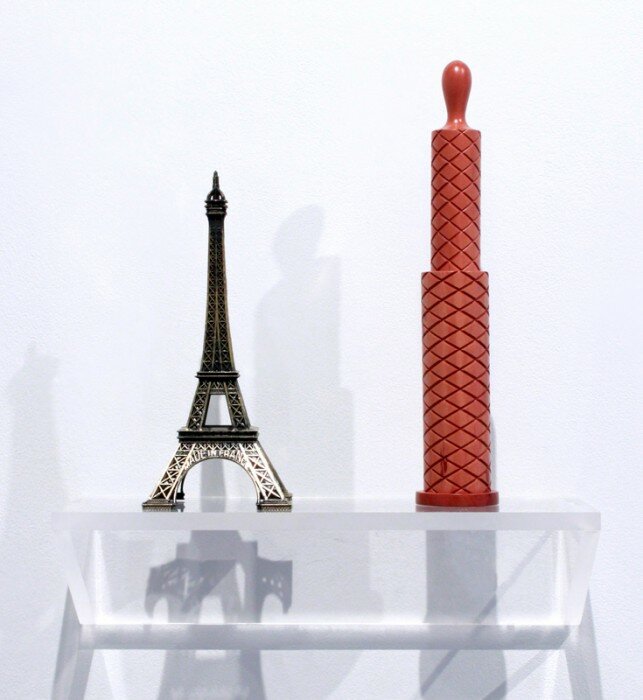 (Untitled (Eiffel Tower, Pepper Mill), Haim Steinbach)
When: On view through June 1st, 2013
Where: Barbara Krakow, 10 Newbury Street, Boston, Massachusetts 02116
How: Official Website
What/Why: "Featuring the work of Richard Artschwager, John Baldessari, Tara Donovan, Annette Lemieux, Robert Rauschenberg and Haim Steinbach"
Also on view..
Scott Hadfield: New Paintings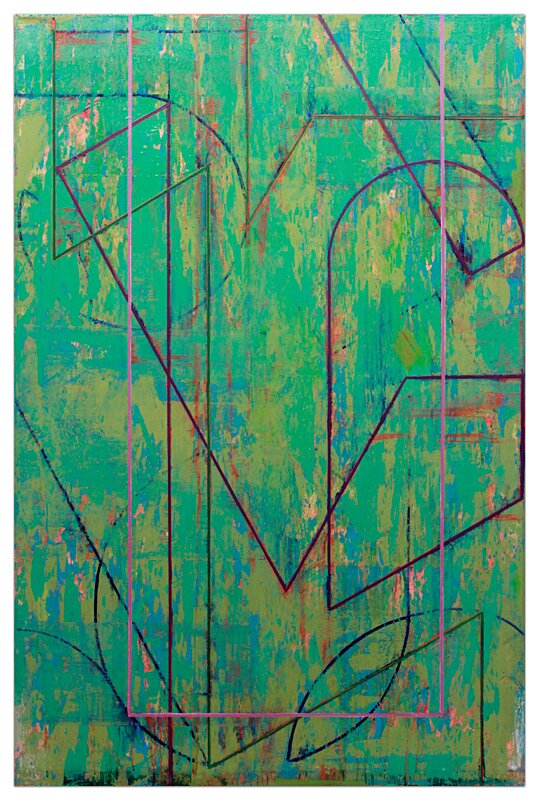 (5455FS)
Opening Reception(with the artist): Saturday April 27th, 3-5pm
——————————————-
The Knit Art House in Crochetville

(Animals with Crocheted Sweaters, Ritsuko Hirai)
When: On view through May 5th, 2013
Where: The Nave Annex, 53 Chester St., Somerville, MA
How: Official Website
What/Why: "The Nave Gallery Annex (Somerville, MA) is covered in yarn from the inside out. Building upon last year's successful Perry Park yarnstorm, participants in The Knit Art house in Crochetville have gone yarn wild, knitting, crocheting, and glue gunning their way in transforming the everyday ordinary into the extraordinary in this apartment-style installation.
This slightly surreal experience begins with knitted and crocheted flowers in the hedges on The Annex lawn. Bright and cheery, the flowers inspire smiles from those walking past and invite the community to add their own crafted flowers with the hopes that warmth and sunshine will come with collective flower power.
The outside continues inside with a tree installation of yarn and knitted patches. Walking through the hall of The Annex, one wonders what comes next. A psychedelic bathroom continues the flower power theme while a red and black living room promises the ultimate in sophistication. A dining room table beckons with a buffet of sumptuous desserts, while color emanates from a rock-themed teen room guarded by an adorable army of tiny animals with sweaters. And not to be ignored—a pantry with canned goods that look too good to eat.
But of course, what is an "art house" without art? Intermingled with yarn covered objects are spectacular pieces of visual art ranging from black and white photos of rock legends taken by photographer Charles Daniels to a wall-sized installation from well-known fiber artist Merill Comeau.
The art anchors the show as a gallery space while the yarnstorming keeps to the spirit of the exhibition. In its early years, The Nave Gallery Annex was a rooming house, welcoming strangers from near and far and providing affordable shelter for those in need of warmth and community. The Knit Art House in Crochetville is an attempt to recreate this home space. Over 30 artists and yarnstormers participate in the show.
The exhibition is also part of The Wrap Around Project, The Nave's yearlong campaign to support and promote the work of the Somerville Homeless Coalition (SHC). The show invites attendees to "fill its pantry" with canned goods and toiletries that will be donated to SHC's Project Soup."
——————————————-
International Poster Gallery's New Collectors Night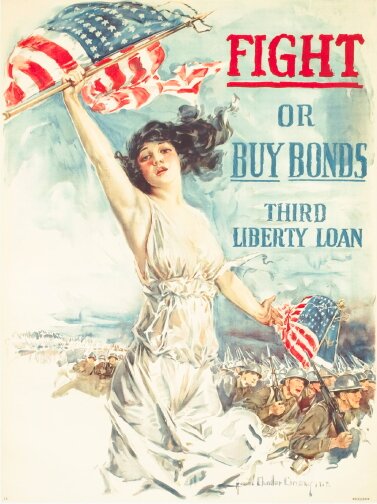 (Fight or Buy Bonds, Howard Chandler Christy)
When: Thursday, April 25th from 6pm-8pm
Where: International Poster Gallery, 205 Newbury Street , Boston, MA 02116
How: Official Website
What/Why: "As part of International Poster Gallery's (IPG) newest exhibition, "Getting Started: Affordable Poster Classics for the New Collector", the gallery is presenting a special program on April 25, 2013 from 6-8pm designed to introduce new collectors to the world of poster collecting. As part of New Collectors Night, gallery owner and poster expert Jim Lapides will present a special program covering a brief history of posters and a crash course on the dos and don'ts of collecting.  Refreshments will be served and attendees will have special access to the gallery's collection of over 5,000 original vintage posters. "
——————————————-
In Response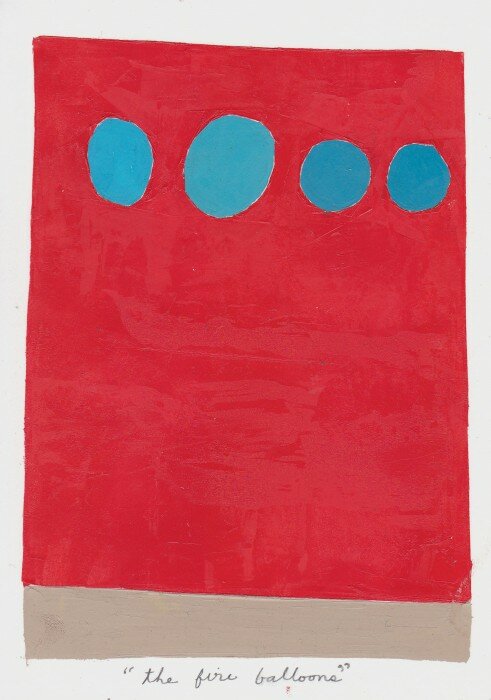 (The Fire Balloons, Kristin Texeira)
In Response pairs local emerging artists and musicians together for a series of events that celebrates the artistic process; to share their work and sources of inspiration and to in turn, to become sources of inspiration for one another. This unique collaboration captures the creative process, and illuminates the path that ideas take as they come into fruition. By sharing existing works, notebook sketches and demo recordings, these artists and musicians will gain insights on another's method of working, and engage in a new process together. In Response culminates in a series of Sunday afternoon exhibitions and performances starting April 21 and running through May 12, showcasing new works guided by the lyrics, colors, sounds, textures, and shapes of their partner's endeavors.
When: Sundays, 4/21, 4/28, 5/5, and 5/12 | Doors open at 3:00 PM, performance at 3:30 PM
Schedule:
4/21 – Kelly Burgess + Ari & Mia Friedman
4/28 – Kristin Texeira + talk.listen.door
5/5 – Andrea Santos + Beautiful Weekend
5/12 – Corey Corcoran + Kim Mayo
Where: Lilypad, 1353 Cambridge St., Cambridge, MA 02139
How: Official Website
Cost: Suggested donation $5-$10, sliding scale
——————————————-
The Traffic Cone Occasional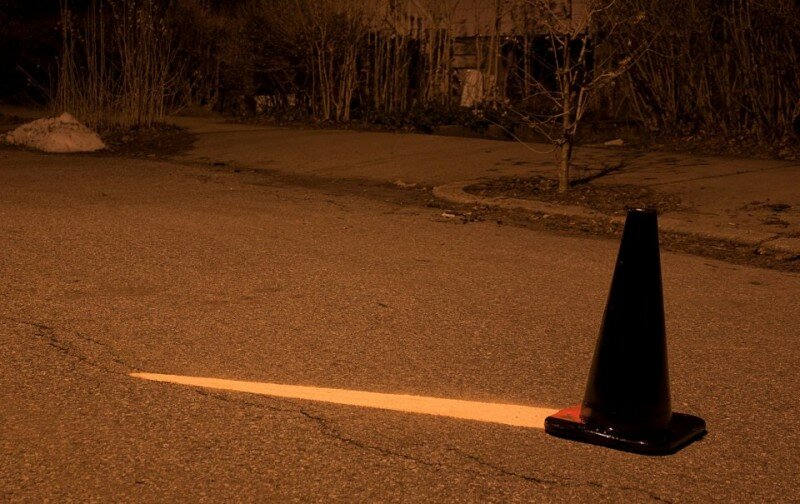 When: On view through May 4th, 2013
Where: Mobius, 55 Norfolk St, Cambridge, Massachusetts 02139
How: Official Website
What/Why: "Mobius presents The Traffic Cone Occasional, a multi-media group exhibition featuring traffic cones variously as subject, muse and medium."
——————————————-
Samurai!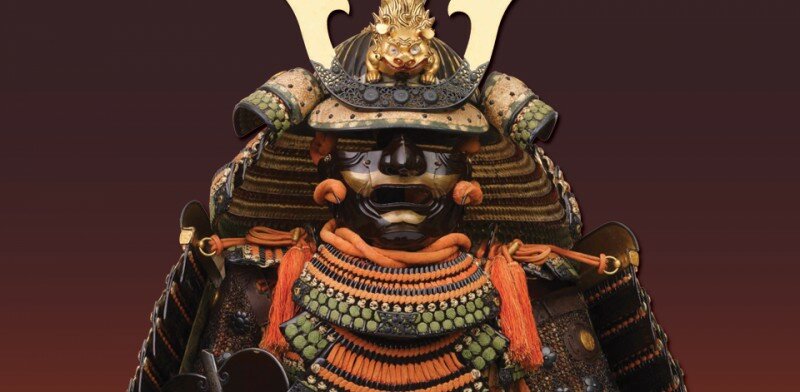 When: On view through August 4th, 2013
Where: Museum of Fine Arts, 465 Huntington Ave  Boston, MA 02115
How: Official Website
What/Why: "Travel back in time and discover remarkable objects that illuminate the life, culture, and pageantry of these revered and feared Japanese warriors—from one of the best and largest collections in the world. "Samurai! Armor from the Ann and Gabriel Barbier-Mueller Collection" features the extraordinary artistry of the armor used by samurai—the military elite led by the shoguns, or warlords, of Japan from the 12th through 19th centuries. The exhibition illustrates the evolution of the distinctive appearance and equipment of the samurai warrior through the centuries and examines their history.
The exhibition features more than 140 objects from the Ann and Gabriel Barbier-Mueller collection, including armored horses carrying combat-ready samurai in full regalia. Highlights include helmets of lacquered metal adorned with emblems often inspired by nature—which signaled the status of the wearer, differentiated samurai from each other, and also frightened the enemy on the battlefield—and full suits of exquisitely crafted armor, weapons, horse armor, and accoutrements used for both battle and ceremonies."
——————————————-
VizPO: Artworks In Which We Use Words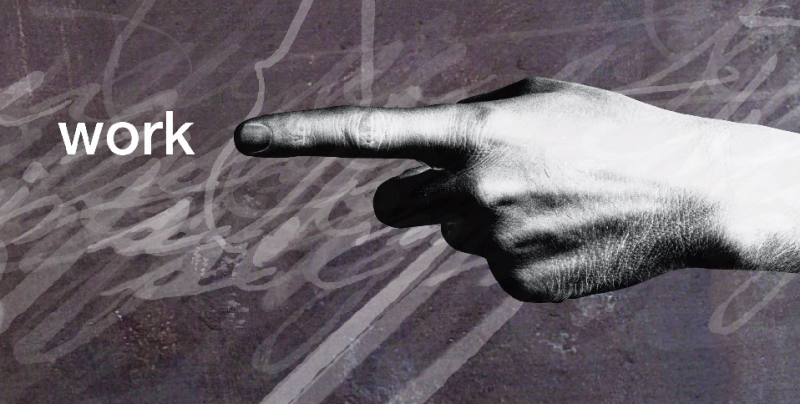 When: On view through April 27th, 2013
Where: Atlantic Works Gallery, 80 Border Street, East Boston, MA
How: Official Website
What/Why: "It started with the Russian Futurists a hundred years ago, and now it's everywhere—words in visual art. Or visual art made of words. Despite long taboos in both the art world and the literary world about mixing pictures and speech, the two cannot keep away from each other. The left brain and the right brain refuse to stay apart. You see the convergence in video, painting, sculpture, poetry, everywhere.
We at Atlantic Works are no exception. When this idea for a show was suggested we were surprised to realize how many of our artists were incorporating language in their work. It seems to come naturally. Sometimes words and images, like peanut butter and jelly, just go together."
——————————————-
Jonathan Bonner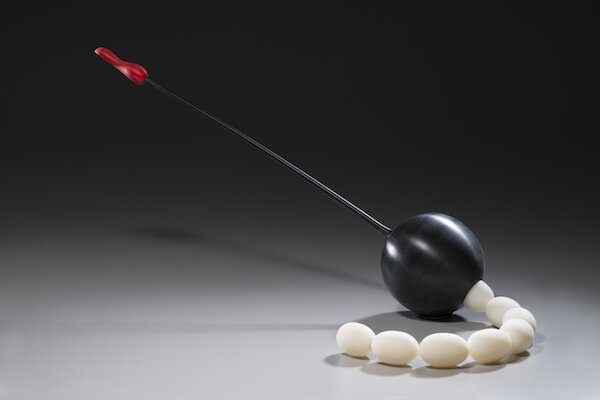 When: On view through May 28th, 2013
Where: Emily Miller Gallery, 38 Newbury Street, Boston, MA
How: Official Website
——————————————-
Fair People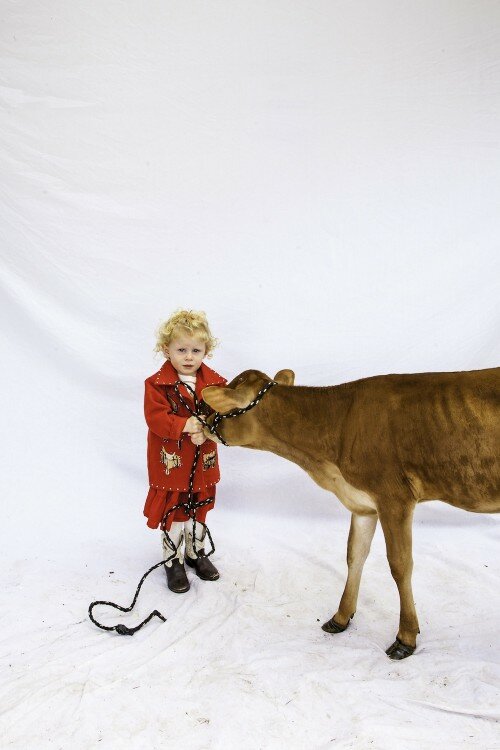 When: On view through May 4th, 2013
Where: Howard Art Project, 1486 Dorchester Ave, Dorchester, MA
How: Official Website
What/Why: "In the far corner of California, surrounded by redwood forests on three sides and the Pacific ocean on the other, the first weekend of each August brings a small rural community together in a celebration called the Del Norte County Fair. Here are some of the sights and the faces of that fair, collected over several years, and presented with appreciation for the wide variety of personalities that make small-town fairs such a remarkable prism with which to view the full spectrum of the human condition.
John Tynes is a physician who can't resist his artistic bent, or an artist addicted to the scientific method, depending on which day of the week you catch him. He has been photographing people and places for more than thirty years, and feels like he's just now starting to get the hang of it."
——————————————-
Anna Von Mertens: Gold! And Other Fallen Empires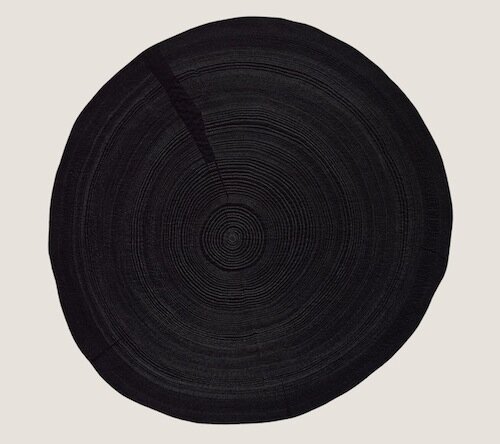 (Anasazi 12th century migration)
When: On view through June 16th, 2013
Where: Mills Gallery at the BCA, 539 Tremont Street, Boston, MA 02116
How: Official Website
What/Why: "The Boston Center for the Arts is pleased to present a survey of Anna Von Mertens' recent work, GOLD! AND OTHER FALLEN EMPIRES, curated by Kirsten Swenson. Typical of Von Mertens' process, each of the three distinct series represented in the exhibition explores an avenue of history, taking a set of data that the artist then interprets into the subjective through the format of hand-stitching."
——————————————-
Robert Chamberlain: Fill Me Up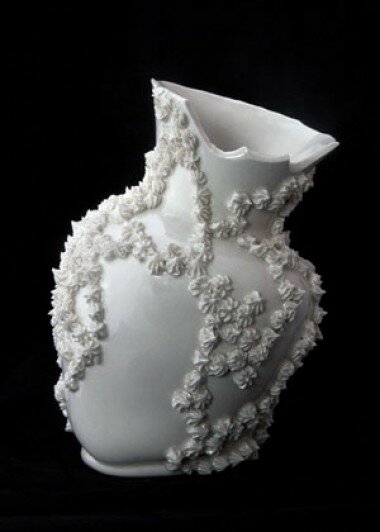 (Ian)
When: On view through April 30th, 2013
Where: Howard Yezerski Gallery, 450 Harrison Ave, Boston, MA 02118
How: Official Website
What/Why: "In Fill Me Up, Robert Chamberlin's vessels are both dangerous and beautiful. The forms were slip-cast from vessels purchased from a large floral wholesaler and embellished with the tools of a cake decorator. The result twists the individuality of a birthday cake into mass production. The dramatic flourishes evoke Sevres pottery of the time of Versailles and Marie Antoinette. The white emptiness becomes space for projection and desire. Each vase is both hollow and personified."
also on view..
Huaiyu Chou: White Terror
Untitled (White Terror 6)
What/Why: "In White Terror, Huaiyu Chou explores loss, memory, image and a suppressed history through miniature watercolor portraits. Each tiny impression is based on a photograph of a victim of the "228 massacre" of 1947 and the white terror period in Taiwan. The visages fade in and out of focus, embodying a nation's beleaguered memory."
——————————————-
Life in the West End 1947-1953: the Photography of Jules Aarons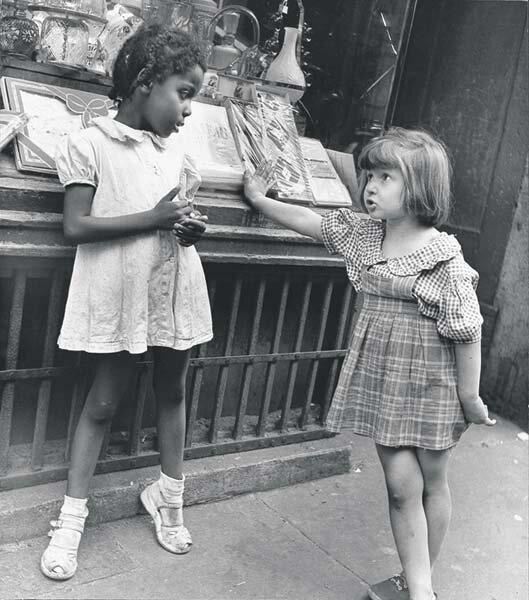 (Conversation Piece)
When: On view through August 3rd, 2013
Where: West End Museum, 150 Staniford Street, Boston, MA 02114
How: Official Website
What/Why: "Jules Aarons is an important figure in documenting the West End of Boston before the ravages of Urban Renewal. His photography bears witness to the vibrant, close-knit old neighborhood—the people, their lives and their relationships. Where city planners saw the West End as a candidate for modernization, Jules Aarons saw something else: "I knew that the dynamics of people whose social relationships involved their neighbors and the streets could be a source of creativity," he wrote. The photographs in this exhibition capture a West End far removed from today's — streets with remarkably few cars; political posters; adults chatting outside doorways; children showing off for the camera or so deep in conversation they don't notice it at all"
——————————————-
Stacy Scibelli: Vowels

When: April 27th, 2013 6-8PM
Where: Proof Gallery, 516 E. Second St. South Boston, MA 02127
How: Official Website
———————————–
To Each His Home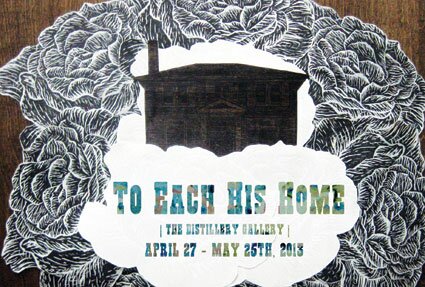 When: On view through May 25th, 2013
Opening Reception: Saturday April 27th, 2013 7-9PM
Where: Distillery Gallery, 516 E 2nd St, Boston, Massachusetts 02127
How: Official Website
What/Why: "The Distillery Gallery is pleased to announce a group exhibit curated by exhibiting artist, Courtney Moy.
"To Each His Home" explores the spaces and ideas of what we call home. The artists in the show share a common affinity for narrative, evoking themes of nostalgia, youth, and familiarity that define who they are individually but collectively explore something deeper and distinctly universal.
Exhibiting artists: Jes Hughes, Veronica Wells, Caitie Moore, Ian Deleon & Kara Stokowski, Molly Landman, Roland Jackson, Katharena Rentumis, Fionn McCabe, and Courtney Moy"
———————————–
Innovation & Inspiration: Advertising in the Golden Age of Travel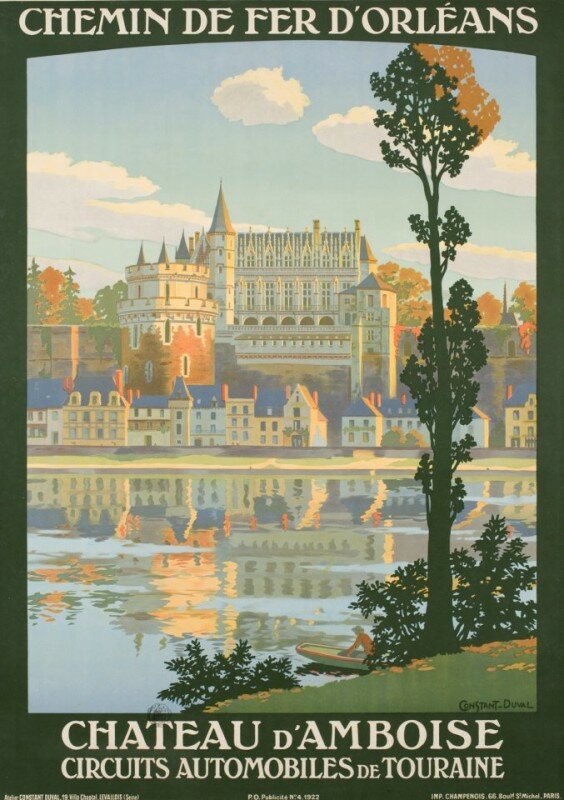 When: On view through June 15th, 2013
Where: Grand Circle Gallery, 347 Congress St. Boston, MA 02210
How: Official Website
What/Why: "Grand Circle Gallery presents Innovation & Inspiration: Advertising in the Golden Age of Travel. An exhibit of vintage posters exploring how innovations in printing and the dawn of the advertising poster inspired travelers to see the world in the early 20th century."
———————————–
Street Seats Opening Reception
When: Saturday April 27th, 2013 1:00 – 3:00pm
Where: Boston Harborwalk, Gillette Public Dock – near 36-98 Necco Ct Boston, MA 02210
How: Official Website
What/Why: "Join Design Museum Boston as we celebrate the unveiling of 20 Semi-Finalist benches and the selection of 3 finalists in the culmination of our international design competition, Street Seats. Presented by Red Thread and hosted by P&G/Gillette: You're welcome to take a seat, enjoy the view, and walk Boston's beautiful Fort Point Channel to see first-hand how design can impact public spaces. You can participate too, by voting for your favorite bench in the People's Choice $2,000 cash prize category. Our all-star panel of judges will review, test, deliberate, and choose one Grand Prize and one Runner-Up winner, who will be awarded $5,000 and $2,000 respectively. All 20 Semi-Finalists and all 170+ entries are on view here.
This event is free and open to the public and there is free public parking on A Street thanks to P&G/Gillette. Designers, design enthusiasts, non-designers, and people of all ages, and families are welcome. We'll have food trucks, music, and tours, so make it a day to remember on the Boston waterfront."
———————————–
Adam Parker Smith: ANGELYNE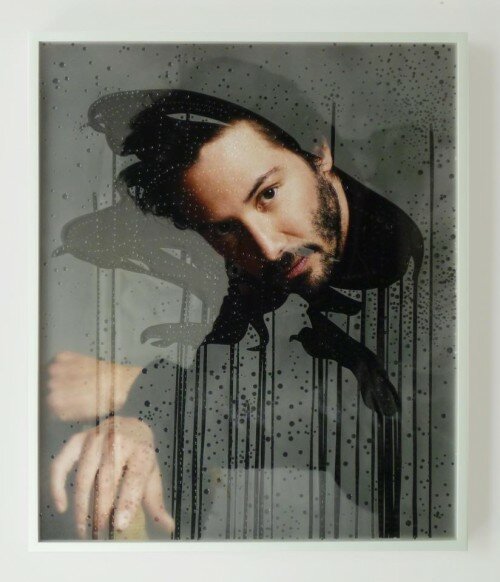 (Untitled (Keanu Reeves))
When: On view through June 15th, 2013
Opening Reception: Thursday April 25th, 6 – 8PM
Where: LaMontagne Gallery, 555 East Second St., Boston, Massachusetts 02127
How: Official Website
What/Why: Read the pretty amazing press release(that won't format properly in wordpress) here.
——————————————-
Hi:
"I am too preoccupied by L'hermitte this evening to be able to talk of other things." -Vincent Van Gogh
Apologies for the lack of Friday FLUX. love to those who had openings over the weekend. With all the strangeness of last week, it didn't seem appropriate to post a Wrap-Up when we were on lockdown.
Hopefully that's all behind us now.
Here's to sunnier days. Rest easy. Stay sweet. ♥