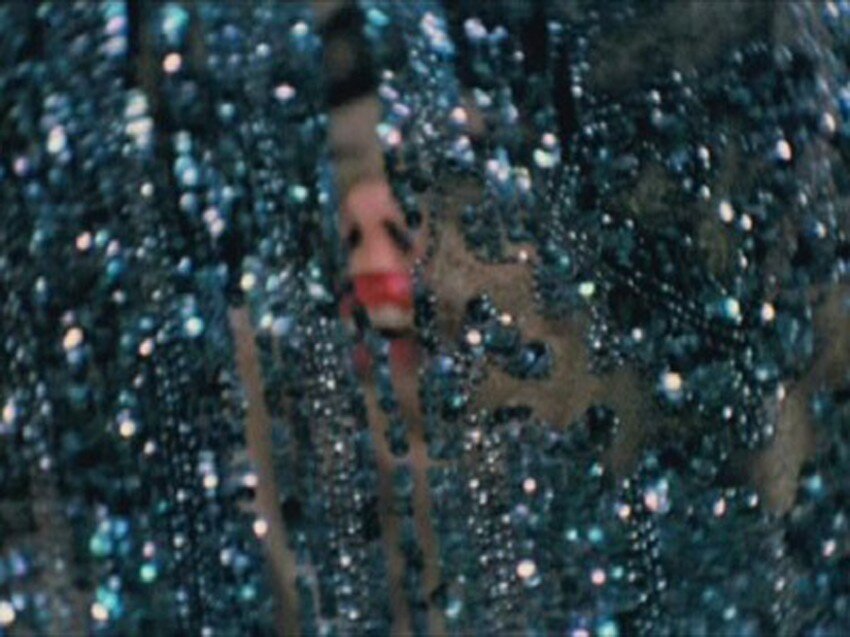 intimate performances x the country between us x all our tomorrows & yesterdays
—————
The Country Between Us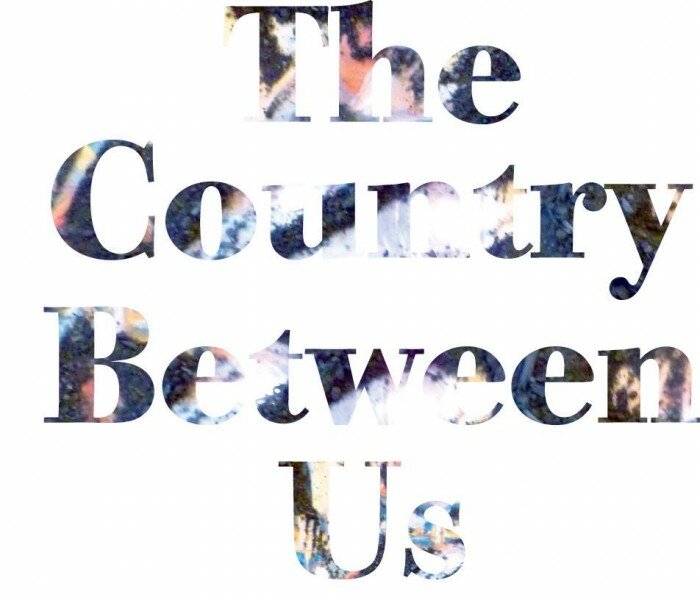 When: On view through December 20th, 2013
Opening Reception: Friday November 15th, 2013 6:00-8:00PM
Where: New Art Center, 61 Washington Park, Newton, Massachusetts 02460
How: Official Website
What/Why: "The Country Between Us curated by Ariel Freiberg is an exhibition of four Boston area artists: Resa Blatman, Ariel Freiberg, Susan Still Scott and Zsuzsanna Varga Szegedi. Each artist fragments and deconstructs the boundaries of painting. Painting is a kind of communication between maker and audience based on certain, canonical expectations. The Country Between Us disrupts this relationship and subverts the history of painting as a metaphor for the fleeting, disembodied, inherently political nature of communication. 
Julie Gorn and Irwin Thompson, an exhibition of non-objective painting in the Holzwasser Gallery, will run concurrent."
Related Programming..
The Way is Made by Walking: Forging New Paths Through Poetry and the Visual Arts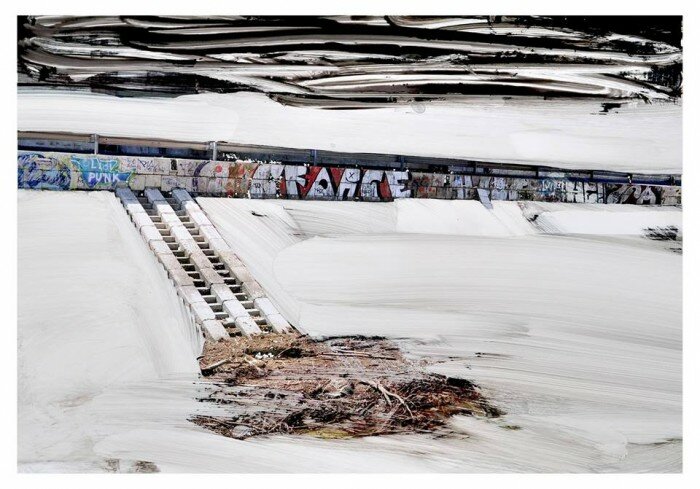 When: Wednesday November 20th, 7:00-9:00PM
How: Official Website
What/Why: "Interactive panel Discussion moderated by The Country Between Us curator Ariel Freiberg with:
Nuit Banai, PhD, Professor of Art History, SMFA
Anna Deeny, PhD, Lecturer in History and Literature at Harvard 
Lynne Cooney, Exhibitions Director, BU School of Visual Arts
The panel will discuss the ways in which The Country Between Us uses poetry and the visual arts to underscore the social, personal and political messages of the exhibition. In the particular, the panel will focus on how the artists in the exhibition, which conscious of the history of painting, forge their own path. 
In Crolyne Forche's book of poems, "The Country Between Us" she begins the section entitled, "In El Salvador, 1978-80" with the epigraph by Antonio Machado, "Caminante, no hay camino/Se hace camino al andar. " This quote translates to:"Traveler, there is no way. The way is made by walking." This quote, articulates the distant hope of futility coupled with hope—the idea that no one has carved a path previously, that each individual holds the responsibility for taking action and shaping the world. "
—————————-
Natural Habitat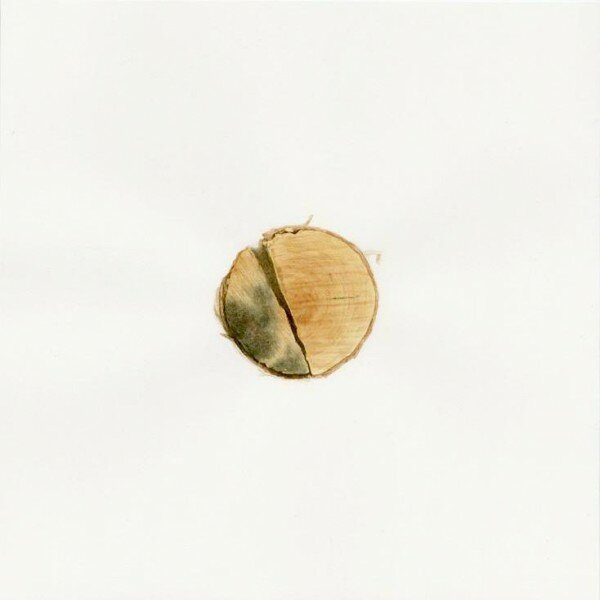 When: On view through November 23rd, 2013
Opening Reception: Friday November 15th, 7:00-10:00PM
Where: Lincoln Arts Project , 289 Moody Street, Waltham MA
How: Official Website
What/Why: "New And Recent Works By Cortney Leigh Cox , Andrea Sherrill Evans , Helen Popinchalk. Curated by Thomas Young Studio"
—————————-
Fall Photo Lecture Series: Teresa Hubbard & Alexander Birchler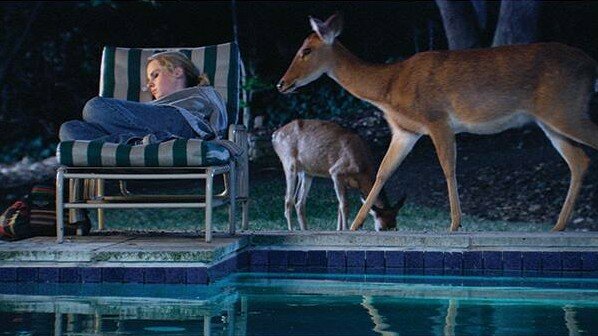 When: Tuesday November 19th, 2:00-3:00PM
Where: Mass Art, Auditorium, 621 Huntington Avenue, Boston, Massachusetts
How: Official Website
What/Why: "The photography department, along with the graduate programs at Massachusetts College of Art and Design, are proud to present a lecture by Teresa Hubbard and Alexander Birchler.
Teresa Hubbard and Alexander Birchler work in expanded fields of video and photography. Their work invites open-ended reflections on memory, place and cinema. Their exhibition project history includes the Venice Biennial; the Tate Museum Liverpool; Whitney Museum of American Art, New York; Museum of Contemporary Art Chicago; National Portrait Gallery London; Hamburger Bahnhof-Museum für Gegenwart, Berlin; Reina Sofia Museum Madrid; Kunsthaus Graz and the Mori Museum Tokyo."
—————————-
All Our Tomorrows and Yesterdays

When: On view through December 14th, 2013
Where: Proof Gallery, The Distillery, 516 E 2nd Street, South Boston, MA, 02127
How: Official Website
What/Why: Featuring the work of Sean Downey, Mary Mattingly, Eric Petitti,
More information here.
—————————-
RISD Graduate Open Studios

When: Friday November 15th, 7:00-11:00PM
Where: RISD, The Fletcher Building, 212 Union Street, Providence, RI
How: Official Website
What/Why: "Back by popular demand…Scratch n' Sniff Graduate Open Studios
Join the RISD grads in our natural habitats and see all the secrets of art and design making revealed! Come one come all!"
—————————-
Abstract Landscape: Michele Lauriat & Sand T Kalloch

(Michele Lauriat)
When: On view through January 31st, 2014
Opening Reception: November 19th, 2013 5:30-7:30
Where: McCladrey Art Gallery, 80 City Square, Charlestown, MA
How: Official Website
What/Why: "The Sunne Savage Gallery and McGladrey present Abstract Landscape, an exhibition of two local female artists whose artwork vary stylistically, but yet share a common theme. Michele Lauriat's complex large scale compositions are inspired by specific locations, such as Phil's Hill, NH and Spot Pond, MA. Sand T Kalloch's minimal landscapes, although not site specific, evoke strangely familiar scenes of quiet coasts, ponds and mountainsides. Both artists play with grounds in their work, with foregrounds melting into backgrounds, reflection and atmosphere. In addition to abstracting the composition, the artists share a complimentary color palate and linear detail that unites the work. Abstract Landscape is an exhibition not to be missed by contemporary art lovers and nature enthusiasts alike. The exhibition runs October 7th, 2013 to January 31st, 2014."
—————————-
This Land

When: On view November 18-November 22nd, 2013
Opening Reception: November 18th, 6–8 pm
Where: Fourth Wall Project, 132 Brookline Ave, Boston 02215
How: Official Website 
What/Why: "New work from SMFA students in Mary Ellen Strom's video class: Danica Arimany, Esther Zabronsky, Gianna Stewart, Rachel Levian, Marguerite Mooradian, Stefanie Hijazi, Rebecca Williams, Wesley Simon, Nick Koppenhagen, Suje Garcia."
—————————-
Follow In Turn

When: On view November 21st through December 27th, 2013
Opening Reception: Thursday November 21st, 5PM – 9PM
Where: GRIN, 60 Valley St Unit #3, Providence, RI 02909
How: Official Website
What/Why: "GRIN is pleased to announce Follow in Turn, a debut installation of two and three-dimensional works by the Might & Main Collective.
The Might & Main Collective is a cast of rotating, decentralized artists who create multimedia installations across various settings. Follow in Turn is the realization of a collaboration between four artists living and working in various locations throughout New England.
The exhibition consists of works that describe notions of change through a variety of different channels including senescence, catalyst, time, and force. Employing these processes to alter  naturally occurring materials, such as wood or copper, the artists have created allegorical works that reference human experience- specifically the changeability of relationships.  The works denote significant personal connotation to the artists that created them while maintaining a universal recognizance that allow the viewer to relate the show to their unique understanding.
Because change takes place over a period of time, whether gradual or sudden, the works of Follow in Turn provide either a snapshot of a given process, or a product of that process. These gradual adjustments are typically missed in real time, and can only be understood in hindsight. 
By acknowledging how we, as humans, are unable to control the constant, inhuman subjugations that change us moment-to-moment, progress is possible."
—————————-
Intimate Performances by Allison Wyper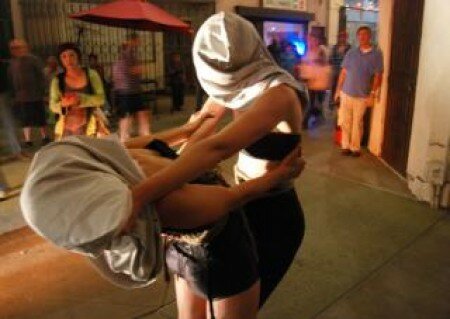 When: Friday Nov 15, 2013 & Sat Nov 16, 2013 8:00PM
Where: mobius, 55 Norfolk Street, Cambridge, MA 02139
How: Official Website
What/Why: "Intimate Performances by Allison Wyper with special guest Alissa Cardone. Los Angeles-based interdisciplinary performance artist Allison Wyper vitalizes the performance space as a site of critical investigation, with focus on  collaboration, intimacy, endurance and sustainability within extreme body-based performance practices.  Allison situates herself in a transnational community that nurtures the artist and art praxis as fundamental to a critically self-aware and just society. 
Allison has performed, taught and collaborated with performance and dance artists from around the world, including Guillermo Gómez-Peña, Tim Miller, Micha Cárdenas, Maria Gillespie, Michael Sakamoto, Kinodance Company, and Katsura Kan, among others.  She has been an Associate Artist of the infamous international performance group La Pocha Nostra since 2004, and a collaborator with Western Australian media/performance company Hydra Poesis since 2011."
—————————-
Fenway Open Studios
(Oren Sherman)
When: November 16th-17th, 2013 11:00AM-5:00PM
Where: Fenway Studios, 30 Ipswich Street | Boston, MA 02215
How: Official Website
What/Why: "Fenway Studios is a limited-equity artists' cooperative located at 30 Ipswich Street in Boston.  The building is owned and run by the resident artists.The Arts and Crafts style building was built in 1905 with north light and 12-foot windows for all 46 studios.
Fenway Studios is the oldest continuous artist building in the country and was designated a National Historic Landmark in the late 1990s. Contemporary artists continue to carry on the artistic tradition while being stewards of this unique building."
————————
Make Shift Fundraiser

When: Saturday November 16th, 8:00PM
Where: Make Shift Boston, 549 Columbus Avenue, Boston, MA
How: Official Website
What/Why: "Make Shift Boston invites you to our South End home this Saturday night for a throw down. Fueled by the dance jams of DJs Li'l Mermaid and Ultratumba (of Picó Picante), and by a nice selection of libations, the party is free to all. 
We'll be raising fundz for Make Shift with donations for drinks at the bar. Bring yer particular gab, garb, style, swagger, sway and spirit for an evening of good times with a bunch of creative folks. We're not waiting around for this thing to start, so come EARLY. All are welcome—invite your loves, tell them to bring their dancing shooz."
—————————-
Human Impact and the Environment: Eve Andrée Laramée and Ronald Eastman

When: Monday November 18, 2013 6:00 pm-7:00PM
Where: MIT List Visual Arts Center, Bartos Theater, Cambridge, MA
How: Official Website
What/Why: "In her recent work, Eve Andrée Laramée speculates on how human beings use and misuse the natural environment. Her artwork investigates the environmental and health impacts of atomic legacy sites. Through tracking the invisible traces left behind by the nuclear weapons complex and its "peaceful" dopplegänger, the nuclear energy industry, her work archives our shared atomic legacy.
Ronald Eastman is compelled by the search for patterns in Earth observation data. Geographic Information Science can be defined as the field of study concerned with the process of acquiring information from data that are arrayed in space and time. Traditionally, geographers have relied on simple analogues – maps that mimic the physical manifestation of phenomena, but which provide a scale and selective portrayal that facilitates the search for pattern. Current computational and graphical technology, however, allows enormous flexibility in exploring new avenues in the search for pattern."
—————————-
Documentary Tactics

(Route 3, video still, Patty Chang and David Kelley)
When: Saturday, November 16, 2:00PM
Where: deCordova Sculpture Park and Museum, 51 Sandy Pond Road, Lincoln, MA 01773
How: Official Website
What/Why: "Join The 2013 deCordova Biennial artists Hamra Abbas, Jonathan Calm, and Patty Chang and David Kelley as they discuss the varied ways in which documentation is explored within their work.
Each of the artists uniquely reference and utilize cultural histories while calling into question the language and assumptions of documentation. Abbas investigates the Indo-Persian religious miniatures housed in the Kaaba. Calm investigates the history of U.S. urban public housing initiatives. Chang and Kelley examine a large road building project connecting China, Laos, and Thailand. This shared conversation unravels deeply complex historical material and the artists' respective approaches to it that will guarantee an interesting discussion."
—————————-
Say hi:
EMAIL | TWITTER | FACEBOOK | INSTAGRAM | PINTEREST
Time to hit the road!
I hope you have a lovely weekend. ♥