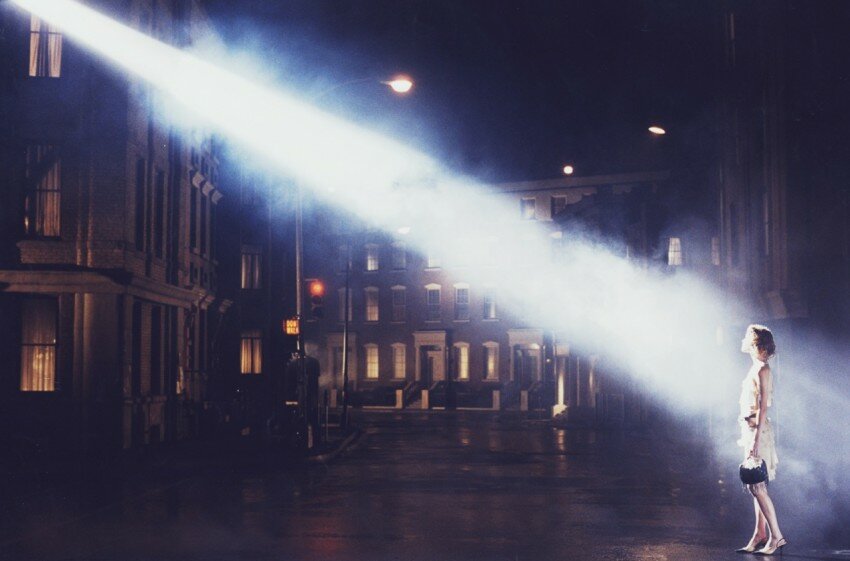 inaugural address x we see each other all the time x nostalgia
——————————————-
We See Each Other All The Time: A Study in Ubiquitous Communication

When: On view through April 20, 2014
Opening Reception: Opening Friday April 11, 6 to 8pm
Where: Boston Cyberarts Gallery, 141 Green Street, Jamaica Plain, MA 02130
How: Official Website
What/Why: "Boston Cyberarts Gallery announces today its opening of We See Each Other All The Time: A Study in Ubiquitous Communication by Dana Moser and Nita Sturiale on April 10, 2014.  The installation features the two artist-colleagues as they embark on a month long daily ritual of information exchange using various methods of analog and digital communication.  The exhibition's opening reception is Thursday, April 10, 6:00 – 9:00 p.m. at Boston Cyberarts Gallery, 141 Green Street, Jamaica Plain, MA.
"We're thrilled that Boston Cyberarts Gallery is hosting our show. Dana and I have been colleagues and friends for over 20 years and this is the first time that we've collaborated on an artwork," says Nita Sturiale. "As co-teachers in the Studio for Interrelated Media at MassArt, we've witnessed the changing communication methods and attitudes of our students which inspired us to explore our own relationship to each other through the lens of our mediated conversation."
As their transactions move from Portland, OR to Boston, MA to Agrigento, Italy and Berlin, Germany, Moser and Sturiale recorded a poetic journal of reflections on space, time, friendship, technology and communication.  The show is comprised of a combination of work in 2D, audio/video installation, and digital, generative artwork.
Dana Moser adds, "We committed to creating a communication of some sort every day for a month as a way of thinking about not only how the nature of our technologies have changed over the past 2 decades, but also how the technologies that we use every day have changed us."
—————————–
PEM/PM: Retro Dance Party Celebrates 1960's Sitcoms

When: Thursday April 17, 6:00-9:00PM
Where: Peabody Essex Museum, Peabody Essex Museum, East India Square, Salem, MA 01970
How: Official Website
What/Why:"On Thursday, April 17, the Peabody Essex Museum is open late for PEM/PM, the monthly evening party series free for members and Salem residents.
This month, in collaboration with Go Out Loud, Salem's LGBT & modern equality organization, PEM is throwing a high-energy dance party featuring DJ Gay Jim Clerkin (KISS 108, Matty in the Morning).  PEM is dialing in pop culture and paying tribute to beloved and over-the-top TV icons. Channel your inner Lucy, Gilligan or The Beaver and come dressed up as your favorite character. Creative costuming is encouraged.
Other activities include a chance to show off your '60s sitcom knowledge in a trivia contest, a drag performance by Joslyn Fox ofRuPaul's Drag Race, an appearance from The Boston Sisters of Perpetual Indulgence and a photo booth with fashion photographer Corey Banda. Enjoy cocktails and small plates from the Hawthorne Hotel, try your hand at making far-out paper dolls and tour PEM's newest exhibition, California Design, 1930-1965: Living in a Modern Way.Upcoming PEM/PM nights include May 15, Free Wheeling: Bike Night, and June 19, British Pub Night.Members and Salem residents FREE | Nonmembers $10 at the door Cash bar | Special small plates menu from the Hawthorne Hotel"
—————————–
99.99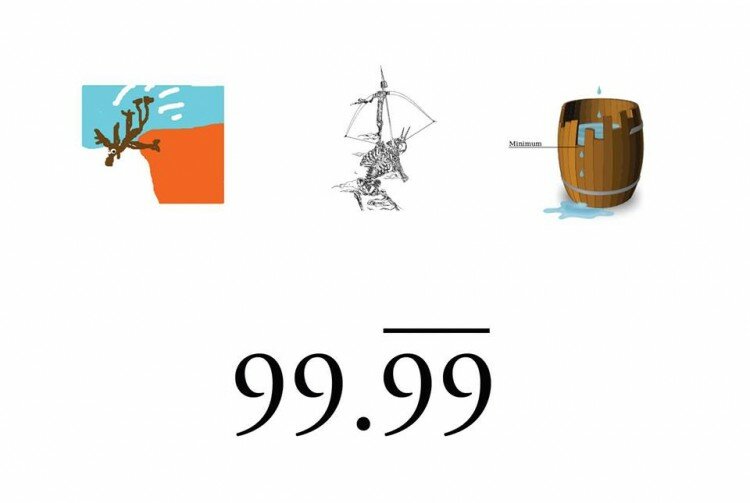 When: On view through April 2014
Opening Reception: Thursday April 17th, 7:00-9:00PM
Where: Distillery Gallery, 516 E 2nd Street Boston
How: Official Website
What/Why: "99.99 playfully explores the art object in the absence of Art's mythical piety.
Initially assembled and inspired by the essay Frivolity and Unction by the art critic Dave Hickey, the works featured in the exhibition build from and respond to Hickey's idea of Art as a more or less frivolous human act. Hickey builds his claim from the idea that Art, as a cultural movement, assumes a sense of "inherent goodness" through coded aesthetics, that other expressions of creative media do not so fallaciously assume. Do pop music and prime time TV strive toward the same sense of cultural significance as Art? Does a fellow frivolous act like sport aim to contextualize and articulate the human spirit as Art might? Hickey argues no. So where is the shame in letting Art become art?
This group of seven presents a body of work that espouses the perfectly ineffectual poetry of art and humbly re-presents the pataphysical objects of creative labors as just that. Together, they incite the imaginary and leisurely walk toward the asymptotic horizon of understanding through Art, while taking the time to stop and smell the roses. "We wont find sense by cutting deep into something, though I suppose we might actually release it."
exhibiting artists include: Charlie Crowell, Garrett Gould, Gordon Holden , Molly Landman, Tyler Murphy, Alicia Riccio, Sena Wataya"
—————————–
Meghan Calhoun :: Shared Nails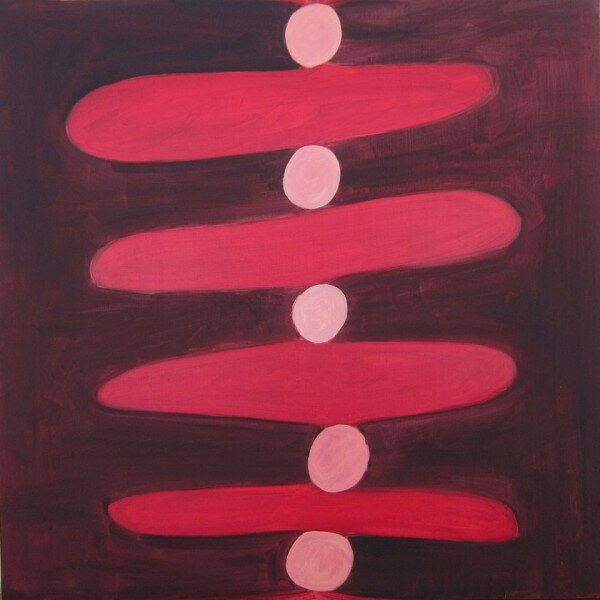 When: On view through April 2014
Opening Reception: Saturday April 12, 6:00PM
Where: Proof Gallery, 516 E. 2nd Street, Boston, MA 02127
How: Official Website
What/Why: "Proof Gallery is pleased to present Shared Nails an exhibition of new work by Meghan Calhoun.
Working through an iterative process of a multitude of studies Calhoun's thinking is visual, physical and apparent. She works economically: recycling and tweaking forms and colors, nudging compositional shifts and "reshuffling possibilities". In Shared Nails the act of holding her hands in front of her eyes yields shapes and views which she reexamines and works into liminal abstractions. Images teeter in and out of focus as does the relationship of figure to ground. On view is the anatomy of Calhoun's thoughts, an involution of persistent almost nagging momentum yielding moments of sublime resolution.
Meghan Calhoun is an artist and educator based in New York. She has exhibited widely, most recently at the Milton J. Weil Art Gallery in New York City and the Barclays Center in Brooklyn. She was recently an artist-in-residence at Atlantic Center for the Arts. She received her MFA from the Rhode Island School of Design and her BFA from the University of Oregon. This is her first solo exhibition in Boston."
—————————–
Face. Space. Place. 

When:  Saturday April 12th from 6-9pm
Where: visionspace gallery, 16 City Hall Sq. Lynn, MA
How: Official Website
What/Why: "Visionspace Gallery Presents: "Face. Space. Place" featuring the artwork of Michael Crockett, Scott Listfield and Josh Morrissette. 
This exhibit will showcase the unique visions of three of Massachusetts' most imaginative and diverse artists. Explore complex and surreal narrative through bold colors, sophisticated line work and polished technique.
Who? Where? Why? 
Come find out for yourself on what is sure to be an amazing night of art displayed by some of the finest creatives that New England has to offer. 
Please help spread the word. Feel free to invite anyone from anywhere, this event is open to the public and welcome to all. The more the merrier."
—————————–
Sean Downey: Hunker Hawser | Jordan Eagles

When: On view through April 2014
Opening Reception: April 12th, 6:00-8:00PM
Where: LaMontagne Gallery, 555 E 2nd Street, Boston, MA 02127
How: Official Website
What/Why: "LaMontagne Gallery is proud to present new work by artists Sean Downey and Jordan Eagles." More information on the exhibition here.
—————————–
Marlena Hewitt – Spring Art Sale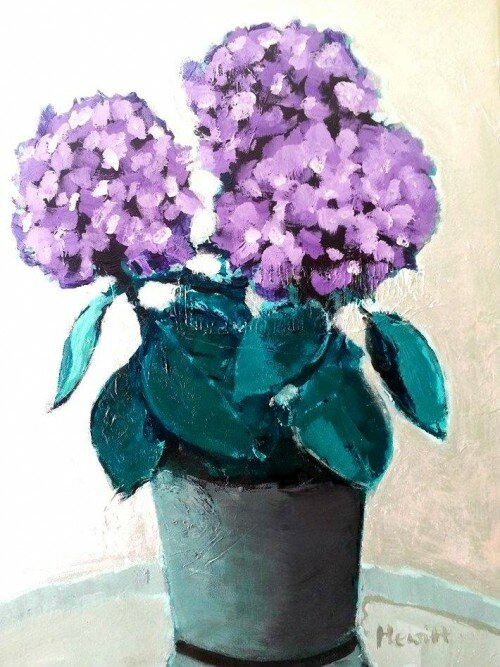 When: Sunday April 13, 2-5PM
Where: Centre Pieces Design, 425 Washington street, Brighton, MA 02135
How: Official Website
What/Why: "Many monochromatic landscapes for sale. Meet the artist!"
—————————–
Sign Painting Demo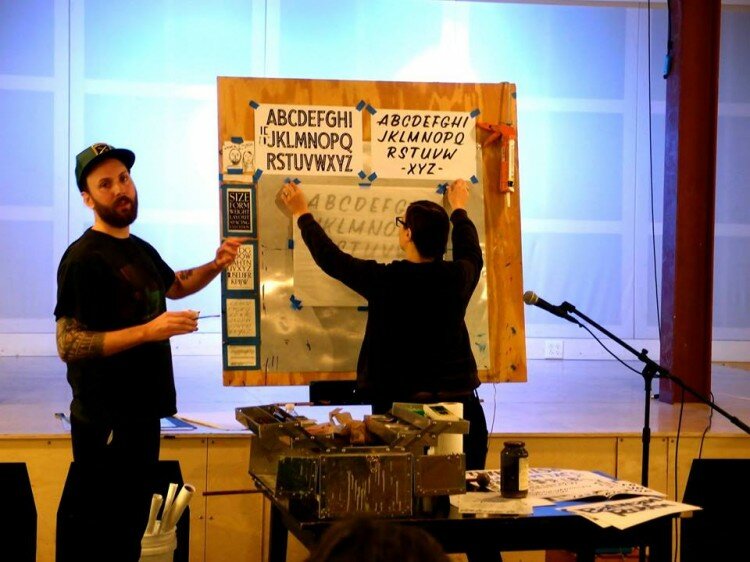 When: Saturday April 12, 1:00-3:00PM
Where: Lot F Gallery, 145 Pearl Street, Boston, MA 02110
How: Official Website
What/Why: "Join Best Dressed Signs and Lot F Gallery for a sign painting demonstration and gallery talk on Saturday, April 12th from 1:00 to 3:00pm. Curator Meredith Kasabian will discuss the show's concept and artists Josh Luke and Kenji Nakayama will demonstrate some of the materials and techniques of sign painting, including how to form the script alphabet using a lettering quill. The gallery is regularly open on Saturdays from noon to 4 pm and by appointment. The demonstration is free and open to the public."
—————————–
Nostalgia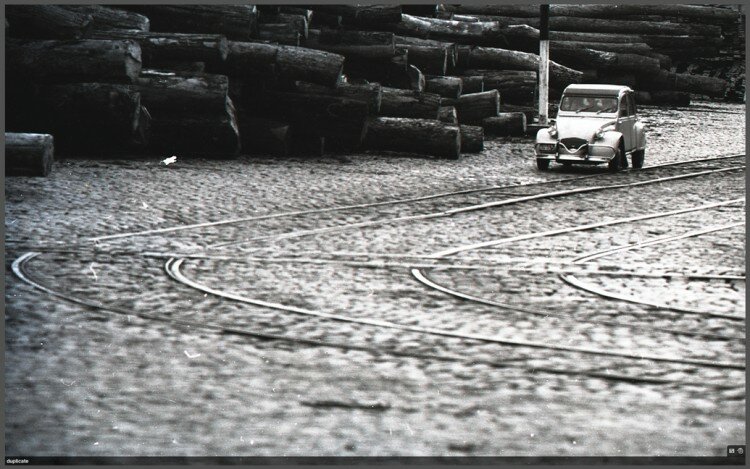 When: On view April 14-July 06, 2014
Where: Atlantic Wharf Gallery, 290 Congress Street, Boston MA 02210
How: Official Website
What/Why: "This FPAC show explores the theme of nostalgia. Participating artists: Martin Berinstein, Jamie Bowman, Jessica Burko, Laura Davidson, Leslie Feagley. Jesseca Ferguson, Sharon Freed, Kate Gilbert, Todd Gieg, Kippy Goldfarb, Joanne Kaliontzis, Ian Kennelly, Lisa Knox, Claudia Ravaschiere, Adrienne Schlow, Sylvia Stagg-Giuliano, Daniel J. van Ackere, Mike Ware"
—————————–
Inaugural Address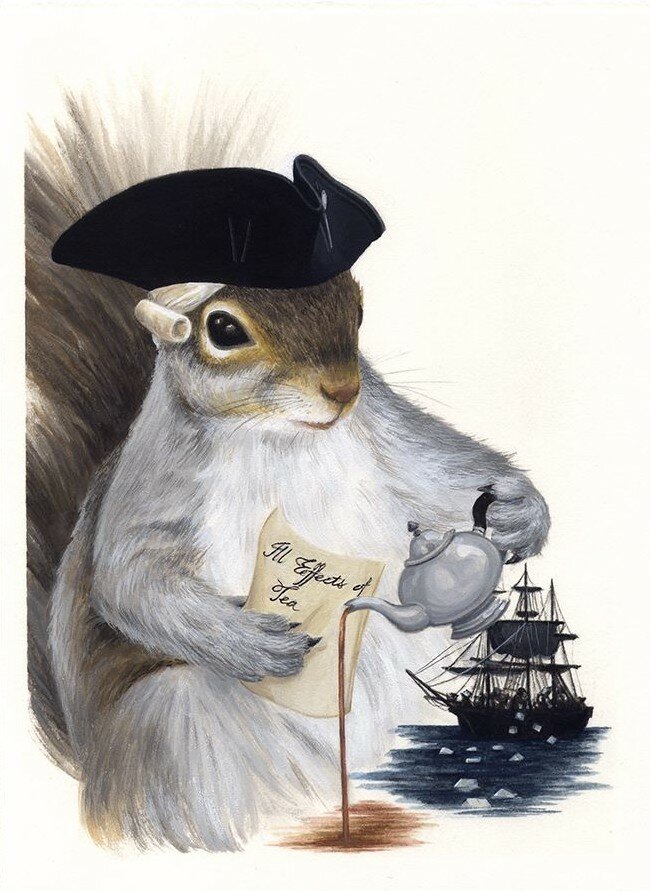 When: On view through May 10, 2014
Opening Reception: Thursday, April 17th, 2014, 7pm to 9pm
Where: Thomas Young Gallery,  516 E. Second St. #405, Boston, MA 02127
How: Official Website
What/Why: "Thomas Young Gallery presents the inaugural exhibition at their new location, 516 E. Second St. #405 inside The Distillery in South Boston.  
The exhibition features commissioned portraits of the gallery's namesake Dr. Thomas Young (1731-1777) an early physician and advocate of social, political and religious freedom in colonial America. A strong supporter of the American Revolution, Dr. Young was an active member of the Continental Congress and accomplice to the Boston Tea Party."
—————————–
Say hi:
EMAIL | TWITTER | FACEBOOK | INSTAGRAM | PINTEREST
Did I forget anything?
TGIF. I think we really earned this one.
Have a great weekend! Stay sweet. ♥