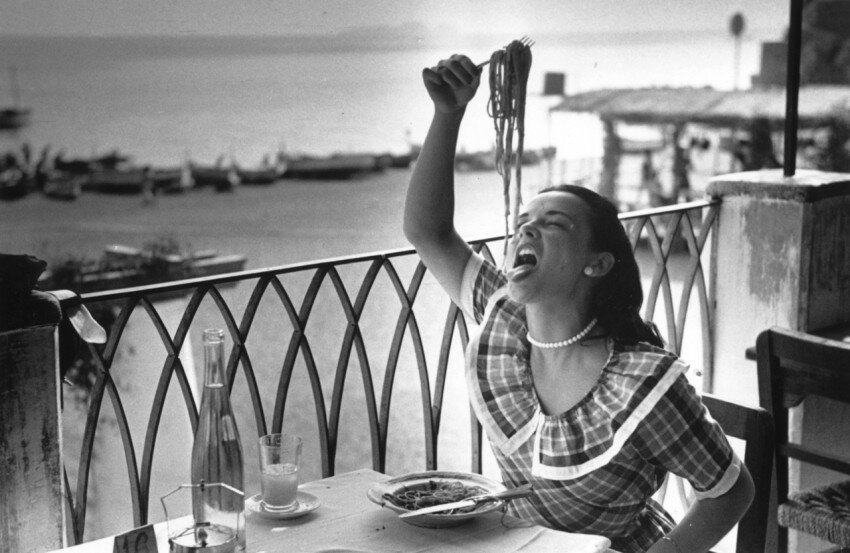 decadence x confluence x sumptuous x lethe
————–
The Great Season

(prior work of Nicole Duennebier)
When: On view through March 14, 2014
Opening Reception: Friday January 24th, 2014 7:00-9:00PM
Where: 13 Forest Gallery, 167A Massachusetts Avenue, Arlington, MA 02474
How: Official Website 
What/Why: "On Friday, January 24, 13FOREST Gallery will open The Great Season, an exhibition of new and recent acrylic work by painter Nicole Duennebier. Dark and sumptuous, The Great Season highlights a fantastical six-panel painting that associates the random beauty of nature with an elaborate 19th-century parlor game. 
Set against black backgrounds, Duennebier's complex forms strongly refer to Baroque still-life paintings in which fruits and vegetables simultaneously emerge and pass into different stages of maturity. A key difference in Duennebier's work is that, rather than render images of everyday objects, she bases them on her fascination with biology, particularly bacteria, fungi and other objects hidden from view. Referring to her use of darkness, the artist states that her inky backgrounds are "like a primordial soup, a pool of black that springs forth a decadent and sometimes horrible growth." 
Each of the paintings in the show is associated with lush proliferation. In Bright Beast After Nature, for instance, a black background gives rise to a nebula of unfolding, biomorphic forms that seem to divide and overtake one another. Painted in thin, translucent layers, the work suggests a still life captured in only one of many stages it will eventually pass through. WithBright Beast Dissected View Duennebier gives an equally fantastic image of the engine behind such proliferation. Similar to vivisections seen in science textbooks, the painting shows the surface of a soft, woolly plant and the interior, biological source of its existence. In content the "engine" plays with the idea of a still life, but one made of flowers, vegetables and animal viscera. 
Duennebier's centerpiece in The Great Season is a vast, six-panel painting titled, Hydenellum Myriorama. Its title refers to a type of fungus found in nature and to a Victorian card game – myriorama – in which children could arrange a series of illustrated cards to form hundreds of different landscapes. In Duennebier's six panels are hybrid images that resemble Baroque still lifes, coral, fur, crystals and close-ups of microscopic fauna. Each of the forms emerges from nothing and stands bathed in a common light source. Despite the panels' differing environments, Duennebier negates their importance by enabling viewers to arrange the panels into aesthetic experiences of their own choice. With Hydenellum Myriorama, the random potential of generation and decline in nature is given its parallel in art. 
Of her own work Duennebier states: "My interests in natural phenomenon (dermoid cysts, fungus, invasive flora/fauna) and my love of candied Old Master opulence always seem to be present in my painting… Painting with attention to detail, I've become accustomed to the fact that nature in itself, or anything living really, never totally allows you to have a perfectly idealized experience. Everything is always spewing, dripping, rotting a little." 
————————–
Remi Thornton: Jesus Coming Soon

(Car Wash)
When: On view through March 01, 2014
Where: Gallery Kayafas, 450 Harrison Ave, Boston, MA 02118
How: Official Website 
What/Why: "The title photograph from Jesus Coming Soon sums up the entire body of work. Every image in the series conveys a sense of anticipation: something doesn't seem right; something's about to happen. Together, we're on the cusp of witnessing an event, which could be odd, frightening or even supernatural. I hope that the structures and shadows in these depopulated scenes inspire the viewer's imagination. It's what's lurking in the darkness and in the corners that give these images their mysterious power. The next, missing frame becomes as relevant as the photograph itself, and it's up to you to complete the story.
All of the works in a Jesus Coming Soon were shot using "natural" street lighting. As with my other works, I didn't stage these scenes. I am less concerned with constructing a mood and more interested in capturing it accurately. For me, a successful image conveys the same uneasiness that I felt while taking the photograph, standing alone in the dark, wondering what would happen next."
Also on view..
Geoff Hargadon: Warhol Coming Soon

————————–
Notations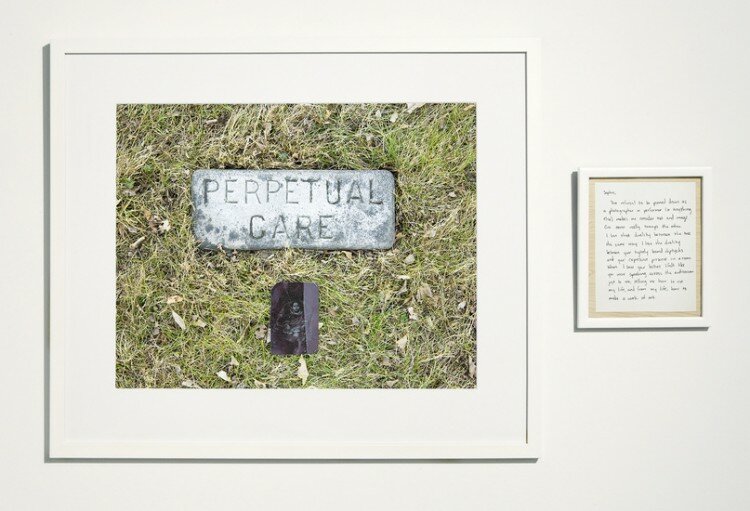 (After Sophie Calle)
When: On view through January 31, 2014
Reception: Friday January 24, 6:00-9:00PM
Where: Howard Art Project, 2nd Floor, 1486 Dorchester Ave, Dorchester, MA 02122
How: Official Website
What/Why: "The Howard Art Project is pleased to present Sarah Pollman: Notations.Notations distills a photographic history formed through personal experiences, chance encounters and archives purchased on eBay. Looking beyond the historical chronology learned in classroom settings, the show reconsiders learnt assumptions through installations comprised of photography, text and painting."
————————-
Onto Objects: Performances by Patty Chang & Jeffrey Gibson

When: Wednesday January 29, 2014 7:00-8:30PM
Where: Museum of Fine Arts, 465 Huntington Avenue, Boston, Massachusetts
How: Official Website
What/Why: "Onto Objects is a one-day exhibition featuring new performance artworks by Patty Chang and Jeffrey Gibson. In their performances, each artist engages with objects they selected from the MFA's encyclopedic collection. They project their personal experiences and associations onto art historical research and dialogues they shared with curators. Together, these performances emphasize individual narrative over institutional voice, the fluidity of history over singular interpretations, and the animation of objects over static presentations. By layering their own readings and relationships onto the Museum context, Chang and Gibson recast objects and images as receptacles for individuals' stories. "
————————-
ACCUMULATION (phase 2)
When: On view through March 30, 2014
Where: 808 Gallery, Boston University, 808 Commonwealth Avenue Boston, MA 02215
How: Official Website
What/Why:  Featured Artists and Schedule:
January 29: Sandrine Schaefer 12pm-8pm
February 5: Philip Fryer
February 12: Kelly Hunter & Dan DeRosato
February 19: Shannon Cochrane & Márcio Carvalho
February 26: Shannon Cochrane & Márcio Carvalho
March 5: Mehdi-Georges Lahlou
March 19: Jeffery Byrd
March 26: Creighton Baxter
Wednesday March 26th- Artist Talk with Sandrine Schaefer will follow final performance
ACCUMULATION (phase 2) provides an environment to witness the evolution of a space activated by accumulated creative actions. Over the duration of this exhibition, participating artists are given 1 day to create a live-art piece. All evidence from their actions are left behind, challenging the following artists to incorporate these remnants into their own work. Any materials that come into the space must remain until the exhibition closes.
ACCUMULATION (2005-present) is intended to happen in phases. Each phase includes a different grouping of artists in a different space. ACCUMULATION (phase 2) challenges ideas about artist collaboration, and simultaneously creates an innovative exhibition of experiential art documentation.
————————-
The Wheels Project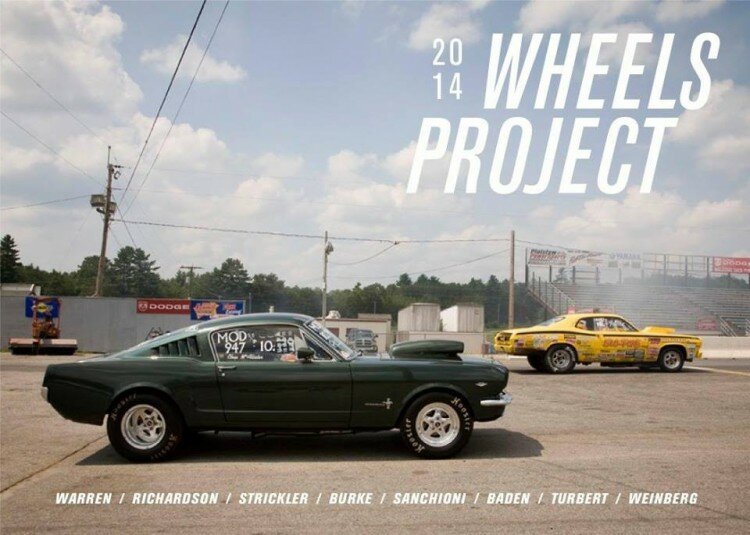 When: On view through February 22, 2014
Opening Reception: Friday January 24, 2014 7:00-10:00PM
Where: LAP Gallery, 289 Moody Street, Waltham MA
How: Official Website
What/Why: "The Wheels Project is a visual synthesis of individual approaches to omnipresent elements of our wheels-based culture, emphasizing style, personality, community, decay, and/or elements of the absurd. Subjects range from a group of awkward automotive self-portraits, to a grid covering an epic cross-country trip in a pounded 1977 Ford Rally Wagon, to punk rockers checking the oil and coolant in their car on Mission Hill.
Featuring photographs and screen prints from:
Karl Baden
Bill Burke
Ken Richardson
Todd Sanchioni
Jasen Strickler 
Jim Turbert
Andrew M.K. Warren 
James Weinberg "
————————-
Pixels Showcase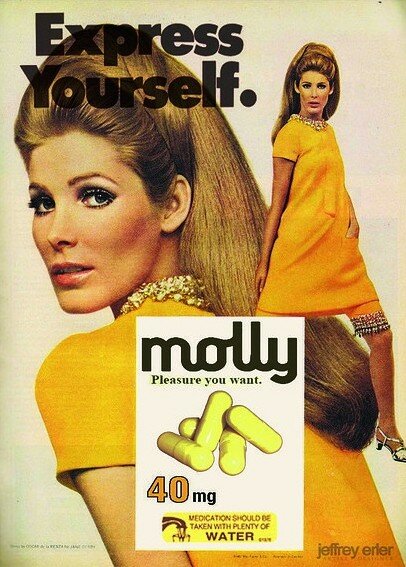 (prior work by Jeffrey Erler)
When: Sunday January 26, 2014 7:00-11:00PM
Where: Rumor, 100 Warrenton St. Boston, MA
How: Official Website
Cost: $15 online, $20 at the door
What/Why: "An artistic showcase with over 40 artists"
————————-
Artist Talk by Kambui Olujimi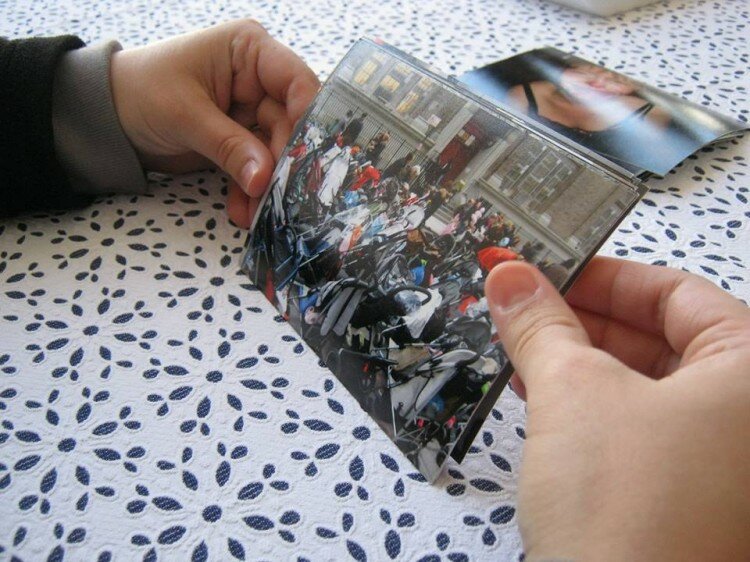 When: Friday January 24, 6:00PM
Where: MIT List Center, 20 Ames Street Building E15, Atrium Level, Cambridge, MA
How: Official Website
What/Why: "Kambui Olujimi works in a variety of media, ranging from film to installation to photography. His past projects have often included viewer participation in projects that explore social practices such as dream interpretation, penny wishing, and photo sharing. List Projects: Kambui Olujimi features A Life in Pictures, an interactive installation functioning as a social space where visitors will be invited to exchange their own photos with selections from the artist's photo archive.
Join artist Kambui Olujimi as he discusses his current exhibition, List Projects: Kambui Olujimi, which features the project A Life in Pictures. Olujimi will consider this work in context, and explore his interest in shaping experiences in relation to art and social engagement that inform his practice. The talk will be followed by a question-and-answer session with the artist.
FREE and open to all."
————————-
Six Artists showing at the Griffin Museum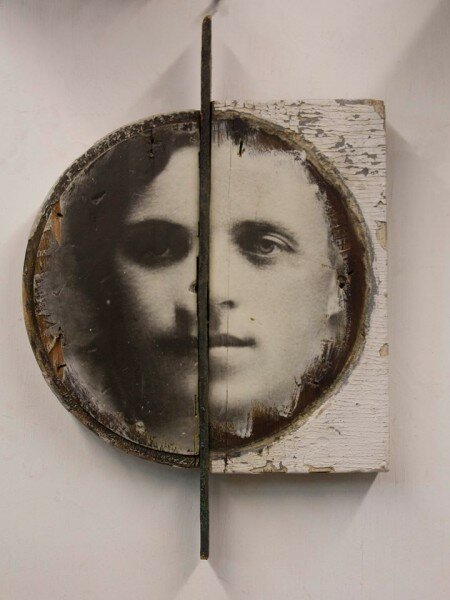 When: On view through March 2, 2014
Where: Griffin Museum of Photography, 67 Shore Road, Winchester, Massachusetts 01890
How: Official Website
What/Why: "PRIFTI: Drawn by Light 
CONFLUENCE
Photographs by Denyse Murphy 
CONVERSATIONS WITH HISTORY
Photographs by David Emitt Adams 
DISAPPEARANCE
Photographs by S. Gayle Stevens 
LETHE
Photographs by Michelle Rogers Pritzl Photography 
PEACHES AND PENUMBRAS
Photographs by Barbara Ford Doyle "
————————-
The Leopold Godowsky, Jr. Color Photography Awards

(The Turquoise Room, Bastienne Schmidt)
When: On view through March 22, 2014
Where: Photographic Resource Center, 832 Commonwealth Ave, Boston, MA 02215
How: Official Website
What/Why: "The Leopold Godowsky, Jr. Color Photography Awards honor Leopold Godowsky, Jr., the co-inventor of Kodachrome film. Established by the Godowsky family in 1987 and held every four years, the awards recognize "achieved excellence in color photography." For the 2014 awards, the PRC sought nominations from hundreds of photography experts around the world, including directors, gallery owners, curators, educators, and critics. Over one hundred and fifty artists submitted work for consideration by the jury.
Focusing on emerging and under-recognized artists and new approaches to color photography, the 2014 Godowsky Color Awards were granted on the basis of the strength and originality of the photographic work. The 2014 awards were international and open to artists working in any form of color photography. In addition to cash prizes, the four award winners will have their work featured in an exhibition at the PRC gallery, January 21 – March 22, 2014."
————————-
Say hi:
EMAIL | TWITTER | FACEBOOK | INSTAGRAM | PINTEREST
TGIF
Thank you to everyone who came out last night for the opening of Drawn to Water, it was a great time!
If you missed it-no worries. The show will be on view through March 28th at the Atlantic Wharf Gallery(290 Congress Street, Boston).
Bundle up. See some art. And have a great weekend!
♥