last call x small treasures x fertile solitude x not even a mouse
FERTILE SOLITUDE: THE FINAL TEN DAYS

WHEN: On view through December 18, 2016
WHERE: Mills Gallery at Boston Center for the Arts, 539 Tremont St, Boston, MA 02116
HOW: OFFICIAL WEBSITE
PARTICIPATING ARTISTS: Piper Brett, Caleb Cole, Emily Eveleth, Dana Filibert, Cig Harvey, Kyle Hittmeier, Annette Lemieux, Megan and Murray McMillan, Noritaka Minami, Hao Ni, Steven Pestana, Shelley Reed, Erin M. Riley and Sarah Wentworth
WHAT/WHY: "In the rush of everyday life, we occasionally need to hit pause (and reset), but even a moment's peace can be hard to come by. This frenzy is often furthered by our mutually enabling relationship with technology and a self-inflicted state of constant connectivity. Unwilling to put down our phones to see a sunset, sharing our daily comings and goings with the ghosts in the machine, we self-sabotage our peaceful pursuits and further separate ourselves from ourselves.
Fertile Solitude hopes to offer a reprieve from the madding crowd, an oasis that coaxes us to look inward and take steps towards overcoming our widespread aversion to introspection.
Within the physical framework of a maze, exhibition visitors are left to go their own ways. Their journeys will take them through the works of 15 artists whose histories and visual languages tell their own stories. The exhibition has no singular origin. Rather, its narrative is a compilation of external observations of human behavior, the curator's ongoing personal quest to achieve homeostasis, the notebooks of French philosopher Albert Camus, the musings of British psychoanalytical writer Adam Phillips, and even a recent study finding that, to an overwhelming degree, people would rather shock themselves with an electrical current than sit in quiet contemplation for even 15 minutes.
With an emphasis on the individual, Fertile Solitude presents art in an unexpected environment that encourages wanderlust, rewards curiosity and contemplates the restorative properties of simply being alone with your own thoughts."
You won't want to miss my last curated show before retirement*!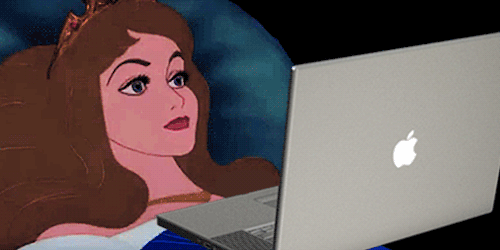 *"retirement"="until 2018″**
**maybe.
——————
Paper Chase
When: The works will be on sale December 12th-23rd.
Opening Reception: Reception and Silent Auction: Wednesday, December 14, 6-8 pm
Where: FPAC Gallery, 300 Summer Street M1 Boston MA 02210
What/Why: "FPAC Exhibit and Silent Auction: All drawings are only $100.00 and proceeds help support FPAC! The event is accompanied by a silent auction."
————————–
David Curcio Studio Sale / Fundraiser
When: Saturday and Sunday Dec.10th and 11th, 1-4PM
Where: 81 Spring St., Watertown, MA
How: Official Website 
What/Why: "David Curcio's STUDIO SALE/FUNDRAISER will feature TONS of my work – old and new – with 50% of proceeds to be divided between THE GIFFORD CAT SHELTER and BOSTON CHILDREN'S HOSPITAL TOY AND BOOK DONATION PROGRAM, because quality of life is what matters right now, for all of us.
N.B. While most of the work is family friendly, an occasional breast or bum might show up. Just a heads up."
———————-
LandForms Richard Farrell, Anna Kristina Goransson, and Katherine Miller

 
Opening Reception: Friday, December 9 at 6 PM – 8 PM
Where: New Art Center, 61 Washington Park, Newtonville 02460
How: Official Website 
What/Why: "Join us as we celebrate two new exhibitions opening at NAC!
In the Holzwasser Gallery, three artists working in a variety of media harness the pervasive power of the landscape. For NAC faculty member Katherine Downey Miller, vistas near and far inspire bright gestural oil paintings. Kristina Goransson, also an NAC faculty member, takes a different approach creating 2- and 3-dimensional hand-dyed felted pieces that explore the horizon line. Similarly, NAC student Richard Farrell straddles the line between sculpture and painting, creating functional ceramic works burnished with jade and ochre mountainscapes.
In the Main Gallery, the Newton Art Association's James King Bonnar awards show features over 100 local artists. Awards will be presented by juror Katherine French at the reception"
—————————
Apathie
When: On view December 9 – January 15
Opening Reception: Friday, December 9, 2016
How: Official Website 
What/Why: 'APATHiE' is a group exhibition showcasing the work of Marissa Malik, Sarah Gay O'Neill, Jennifer Murphy, Olivia Portegello (Flatline Zines), and Dael Mundy.
The artworks in 'APATHiE' consider the constructs of femme identity through methods of coping with anger and outrage resulting from western patriarchy. How do femmes maintain their motivation to combat oppression in the wake of constant exhaustion due to stagnant societal progress?
The artists in this show are in constant dialogue with this question; each addressing it through the context of their personal narratives. The range of topics discussed include trauma, rape culture, feminism, and biracial identity. Together, 'APATHiE' creates a body of work displaying these intersectional feminist issues. "
———————–
CASTLEDRONE & FRIENDS PRESENT: HOLIDAY STUDIO SALE!
When: Saturday December 10th, 2016 10:00AM-5:00PM
Where: CASTLEDRONE, 1476 River Street, Hyde Park, MA 02136
How: Official Website 
What/Why: "WITH AVAILABLE WORKS BY:
ANTHONY PALOCCI JR SAMANTHA FIELDS JESSE KAMINSKY SUE MURAD
DEVON CLAPP ISABELLA KOEN SUSAN METRICAN WILLIAM CHAMBERS NABEELA VEGA TOM MAIO MARIA MOLTENI  EBEN KLING  ADAM PALADINO AND MORE!
PHOTOGRAPHY, PAINTING, SCULPTURE, COMICS, ZINES, PRINTS, BOOKS, BAKED GOODS AND MORE! WORKS PRICED 2 SELL ~ COME CELEBRATE THE HOLIDAZE WITH YOUR FRIENDS IN HYDE PARK AND FIND THE PERFECT GIFT FOR YOUR LOVED ONES ~
WE WILL ALSO BE COLLECTING DONATED GOODS FOR THE WATER PROTECTORS AT STANDING ROCK, NORTH DAKOTA."
List of requested items here.
—-
Small Treasures
When: On view through December 25, 2016
Opening Reception: Friday December 9, 6-9PM
Where: Lincoln Arts Gallery, 289 Moody St, Waltham, Massachusetts 02453
How: Official Website 
What/Why: "You're invited to our first annual small works show and holiday celebration, Small Treasures: an affordable art show. All work displayed is $200 or less! Join us to mix, mingle, and discover unique items for your holiday shopping list.
Over 25 artists have contributed to the exhibit in honor of Lincoln Arts Gallery's initial year. Both the Lincoln Arts Gallery and the Monique Rancourt Artisan Gallery will be open with a generous selection of treasures. We will groove to blues from Session450 and be sipping drinks sponsored generously by Premier Bartending Services. Loads of parking behind building.
The Monique Rancourt Artisan Gallery will feature two special exibits, "Ornaments for the Ear," an exhibit of earrings created by 20 of the top jewelry artists in the country as well as "The Great Wall of Mugs," Showcasing the wild range of handmade ceramic design.
Stay tuned for our list of artists and glimpses of the work on view."
—————————
Not Even a Mouse
When: On view through December 2016
Where: the world wide web
How: Official Website 
What/Why: "Not Even A Mouse is an online exhibition showcasing work about winter, the holiday season and home. Curated by Skye Del Viscio and Katerina Michelakis."
——————–
New Works
When: On view through January 22, 2017
Where: Gold Gallery, 460C Harrison Ave, #18, Boston, MA 02118
How: Official Website 
What/Why: "Gold Gallery is pleased to announce our newest exhibition, featuring work by gallery newcomers Michael Azgour and Bryan Grose."
——————–
Last Weekend of Fall Exhibitions at Rose Art Museum
When: On view through December 11, 2016
Where: Rose Art Museum, Brandeis University, 415 South St, Waltham, MA 02453
How: Official Website 
What/Why: Learn more about the exhibitions here.
——————————–
Fred Sandback: Editioned Sculptures and Related Works on Paper

When: On view December 10, 2016 – January 21, 2017
Where: Barbara Krakow Gallery, 10 Newbury Street, Boston, MA
How: Official Website 
——————–
Samuel Morse : Gallery of the Louvre
When: On view through January 08, 2017
Where: Peabody Essex Museum, East India Square (161 Essex St) Salem, Massachusetts 01970
How: Official Website 
What/Why: "Struggling to secure his reputation as a great American artist, Samuel F. B. Morse sailed to Europe in 1829, and embarked on a period of intense study and prodigious copying of great works of art that culminated in his grand painting Gallery of the Louvre (1831–33). Measuring approximately six by nine feet, the painting depicts an imagined installation of forty artworks in the Salon Carré at the Musée du Louvre in Paris. In the scene, individuals study, sketch and copy from great works of art, just as Morse did in order to complete the painting. With its emphasis on copying as a technology of transmission and creation, this ambitious work anticipates Morse's later experiments with photography, the electromagnetic telegraph and the invention of Morse code. PEM's presentation ofSamuel F. B. Morse's Gallery of the Louvre and the Art of Invention is accompanied by an installation of over sixty-five works drawn from PEM's collection of nineteenth- and twentieth-century American, Asian, and maritime photography. Inspired by Morse's role as the "father of American photography," the selection of these images reflects the strengths of PEM photographic holdings, while echoing the spirit of curation, storytelling, and cross-cultural affinities embodied in Gallery of the Louvre."
——————–
Artist's Museum
When: On view through March 26, 2017
Where: ICA Boston, 25 Harbor Shore Drive, Boston, MA 02210
How: Official Website
What/Why: "The desire to collect objects and images of personal significance, and to make connections between them, is a nearly universal human experience. For centuries, artists have collected artworks, along with diverse cultural artifacts and natural materials, as vital sources of inspiration and to create highly individualized models of their world. The Artist's Museum begins with this impulse to collect and connect, bringing together large-scale installations, photography, film, and videos that employ artworks from the past as material in the present, animating existing artworks, images, and histories to reveal art's unexpected relationships and affinities. Each of the artists in The Artist's Museum reimagines the lives of artworks and charts recurring forms and themes across cultures and history. They tweak the language of museum display and organization to engage a variety of disciplines and subjects, from dance, music, and design to gender, sexuality, and technology."
—————————- 
Out of Order
When: On view through December 18, 2016
Where: South Shore Art Center, 119 Ripley Road, Cohasset, MA 02025
How: Official Website 
What/Why: "Exhibition Juried by Nick Capasso, Director Fitchburg Art Museum" 
——————————- 
Sarah Wentworth | The Fishline Creature

When: December 09, 2016- January 13, 2017
Where: St. Botolph Club, 199 Commonwealth Ave, Boston, MA
How: Official Website 
What/Why: "Sarah Wentworth (MFA Tufts/Museum School, BFA MassArt) is a Cambridge artist whose work has been exhibited at the Mills Gallery, Trustman Gallery, Danforth Museum, Brattleboro Museum, and has been included in The Curated Fridge and White Columns' Artist Registry. She is best known for her Postcard Project: Surreptitious Installations, in which she appropriated the use of museum shops as exhibition space to humorously subvert the sequence of art marketing in the creation of artists' reputations. Recent projects include Passport Pictures and Tourist Pictures which used performed photos of the artist as various personae, exploring image and identity.
Untitled (fishline) is a series of performed photos centered on a costume made of knit fishing line. The fishline creature is an 'unknown being' reminiscent of the mythological selkie, a creature living along the water's edge, having emerged from the ocean. The fishline creature may also have come from the sea, spawned from trashed plastics swirling in the ocean – as if abandoned fishing nets came to life as they washed ashore. Like other wild creatures, the fishline creature appears fleetingly at the periphery of human habitation, often at dawn or dusk.
Costume (as disguise) may seem at odds with the revelatory tradition of self-portraiture, but in this project it serves as a neutralizer by presenting the artist as a naïf in the natural landscape. The photos, made on Deer Isle, Maine, also celebrate the exquisite light and changing weather that formed the artist's visual memories growing up along Penobscot Bay."
——————-
Perspectives of Power

When: December 9th from 5-8PM
Where: Castle Square Community Center, 464 Tremont Street, Boston, MA
How: Official Website
What/Why: Castle Square Tenants Organization Presents Perspectives of Power
Boston, MA- Castle Square Tenants Organization (CSTO) is pleased to announce the upcoming youth art show, Perspectives of Power, which will take place on December 9th from 5-8 PM at the Castle Square Community Center. This public event will begin with performances and a showcase of young artists from across Boston.This event will premiere the teen-made original podcast, Castle Speaks, and will conclude with a live podcast recording and panel discussion. In addition, there will be performances from Yulian Rodriguez, the A-WAY Slam Team, and youth from Inquilinos Boricuas en Acción (IBA.) Perspectives of Power is a youth-lead and organized pop-up art show that will highlight youth voices and their complicated relationships with power. It is a chance for them to perform spoken word poems, premiere video pieces, and showcase their digital illustrations and photography work in addition to their collaborative art workshops with CSTO's Square Roots youth. "Creating work about power made me realize that a normal person like me is capable of making a change in society. I learned that you do not have to wait for power to be given to you, you can start making change by taking immediate action," said Angela Chiu, Teen Program participant.This event is free and open to the public. Refreshments will be provided. This event will take place on the 2nd Floor of the Castle Square Community Center located at 464 Tremont Street on December 9th from 5-8PM."
———————-
Holiday Pop-Up
When: December 11, 2016, 4:00-6:00PM
Where: Row 34, 383 Congress Street, Boston, MA 02210
How: Official Website
What/Why: "The Row 34 holiday pop-up shopping event is back and open for business on Dec. 11 from 4 – 6 pm. Food and drink from Row 34. Urban landscape paintings, prints, and painted skulls by Jodie Baehre, photos by Leah Martingano, holiday ornaments and wire-wrapped jewelry creations by Dawna Davis, pottery by Linda Huey, Cashmere accessories for men and women by Hilary Law, and original paintings by Mike Hammecker."
———————————————
Ice Creammmmm

When: On view through December 2016
Where: Gracie's Ice Cream at 22 Union Square in Somerville, MA
How: Official Website 
What/Why: "Ice Creammmmm, an art show all about ice cream from Super Precious Art Gallery, has been hanging Gracie's Ice Cream right outside of Boston since late summer. We've been remiss in not sending out a note about the show until now!
The illustration-heavy show features 14 pieces from 13 artists including Chris Piascik, Shauna Lynn Panczyszyn, Josh LaFayette, and Sarah Gay-O'Neill. There's Kanye eating ice cream of course, a great survey of different kinds of ice cream snacks, and we're super psyched about featuring our first lapel pin!
The show will hang at Gracie's Ice Cream at 22 Union Square in Somerville, MA for the indefinite future. Thanks for checking out the Ice Creammmm show and considering it for coverage. "
—————————–
Third Thursdays: Cozy Up
When: Thursday December 15, 2016
Where: Isabella Stewart Gardner Museum, 25 Evans Way, Boston MA, 02115
How: Official Website 
What/Why: "As the nights get longer, cuddle in with friends, fireplaces, spend time with loved ones, and experience the enchanting atmosphere of the Gardner at night.
Cash bar around the Courtyard. Café G open for snacks, dinner, and drinks."
———————
Sarah Meyers Brent: Plant Monster
When: On view through January 1, 2017
Where: Kingston Gallery, 450 Harrison Ave, Boston, MA
How: Official Website 
What/Why: "Pushing the boundaries of the landscape as we know it, Sarah Meyers Brent presents works on paper and three-dimensional assemblage paintings that explode into the gallery space and creep along the wall. In studies on paper, the decaying forms—curly twists, hairs and protruding sticks—have a life-like quality even as they waste away. Assemblage paintings apply dirt, sand, dried leaves and flowers to surfaces built up with heavily impastoed paint and polyurethane foam. A flower explodes from the canvas and dirt oozes down the wall. Organic forms grow as they fall apart. Brent presents a landscape at once growing and decomposing, abject and beautiful.
Brent's works on paper are studies for larger paintings that will be presented during her inaugural exhibit at the Kingston main gallery in June."
———————
Dor Guez, (Sa)Mira, 2009
When: On view through December 11th, 2016
Where: Rosebud, 683 Main Street, Waltham, MA
How: Official Website
What/Why: "Rosebud revived an underutilized property in the heart of Waltham, engaging the public with contemporary art through a series of free video exhibitions. After an exciting year of programs – which included drawing sessions led by the Waltham Mills Artists Association, a filmmaking workshop by the AgX Film Collective, a new video by artist JJ PEET made in collaboration with Brandeis students, and the U.S. premiere of Theaster Gates' "Gone are the Days of Shelter and Martyr", it is time to introduce the idea of Rosebud to a new neighborhood. Keep your eyes out for the next iteration of the Rose's satellite gallery! " 
———————
MFA Overnight: Last Call

When: Friday December 09 – Saturday December 10, 9PM – 9AM
Where: Museum of Fine Arts, 465 Huntington Ave, Boston, MA
How: Official Website
What/Why: "Join us for this fall for four all-night parties taking place in the Linde Family Wing for Contemporary Art as part of #mfaNOW, a season of contemporary exhibitions and events. The bold art of LA-based artist Frances Stark, rarely seen after-hours footage of Christian Marclay's 24-hour video collage The Clock, abstract prints by Terry Winters, provocative works from the MFA's collection, and an unexpected line-up of programming inside and outside the building connect visitors to art, culture, and community.
Food and drink available for purchase. Enjoy food trucks and lawn games, live music and DJs, lectures, artist demonstrations, performance art, and more. Dance all night, stargaze in the courtyard, or lace up your kicks for a late-night run outside the Museum. Late nights not your thing? Stop by early for coffee and conversation, kids' art making and story hour, or yoga in the galleries.
On social media, #mfaNOW and live streaming onsite encourage followers to share their experiences and get the word out about what's happening in real time NOW—from film and food to talks with artists, activists and change makers."
———————
Pat Oleszko: Fool for Thought

When: On view through March 3, 2017
Special Event: Thursday, December 8, 2:00-3:00 pm
Exercises for the Quiet Eye with Annie Storr: WSRC Scholar, art historian and museum educator, Annie Storr will lead art experiencing exercises through the Kniznick Gallery exhibition Pat Oleszko | Fool for Thought. Storr developed Exercises for the Quiet Eye (EQE) to encourage patient reflection, appreciation, and an attempt to avoid the rush to understand, or determine a set interpretation for what we see.
Where: Brandeis University, Women's Studies Research Center, Epstein Building, MS 079, 515 South Street, Waltham, MA
How: Official Website
What/Why: "Performance artist Pat Oleszko makes a spectacle of herself—and doesn't mind if you laugh. With elaborate handmade costumes and props, she utilizes the body as armature for ideas in an array of lampoons that call her audience to action. From the personal to the political, her performances and installations ceremoniously exorcize through humor. Hoisting an enormous burning bra on the exterior of the Women's Studies Research Center, the exhibition Fool for Thought highlights costumes and performances from a wild variety of events including Hello Folly: The Floes & Cons of Arctic Drilling, Oldilocks and the Bewares, Stalking Walking Topiary and The Pat and the Hats. Oleszko, self-identified as the Fool in question and the questioning Fool, fans the flames with rousing absurdity and maintains that she who laughs, lasts."
———————
The Prettiest Star

When: On view through December 2016
Where: VERY, 59 Wareham Street, Boston, MA
How: Official Website 
What/Why: "The Prettiest Star is the new group show at VERY! Featuring John Axon, Juliann Cydylo, Pat Falco, Arthur Henderson, Isabel Riley, Phil Knoll, and Ellen Rich. Please stop by for the opening. This show is big and juicy and could cause orgasm! Just sayin. VERY will be open on Saturdays from 12-5 throughout December and by appointment."
——————-
FLUX. Picturing Change

When: On view through December 10th, 2016
Where: World Wide Web & Cambridge Art Association, Kathryn Schultz Gallery, 25 Lowell St. Cambridge MA 02138
How: Official Website
What/Why:"Introducing the Cambridge Art Association's FLUX: Picturing Change. Juried by Liz Devlin, curator and creator of Flux Boston. FLUX: Picturing Change is an exhibition featured exclusively online. In order to see artwork fully expanded, please click each image.
Coming this November the exhibition will be featured on a monitor mounted in the Kathryn Schultz Gallery Small Wall. Artists selected for this exhibition include the following:
Clare Asch, Emily Brodrick , Jane Coder, Peter Cohen , Don Cooper, Warren Croce, Remmi Franklin, Wilson Hunt, Shona Keir, Robin MacDonald-Foley, Laurie Miles, Ted Ollier, Robert Olshansky, Daniela Pasqualini, Michael Seif, Jane Sherrill, Janet Smith, Gin Stone, Aria Tudanger, Timothy Wilson"
———————
Say hi:
EMAIL | TWITTER | FACEBOOK | INSTAGRAM | PINTEREST

 FROM THE DESK OF FLUX.: 
-Writing a lunchtime post tomorrow (Friday 12/9) to introduce an end of year mini series for the site. I'm excited, check back.
-Next week's 12/15 wrap-up will be the last for 2016, so let me know every little #bosarts happening that is taking place between 12/15/16 – 1/5/17.
-Planning content for 2017, tell me if there are topics I should cover, resources I should create, questions you need answered, or notable cat videos that I should present without commentary.
And that's about it! Enjoy your weekend, stay sweet, go see art. ♥