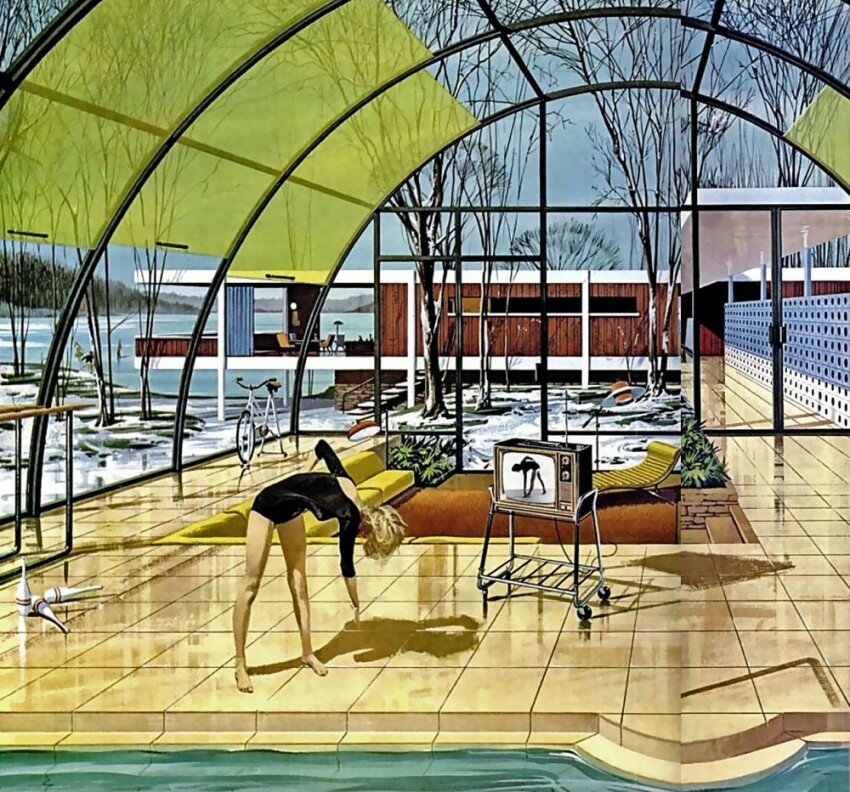 i'm fine x memory city x reflection of x into the woods
——————
Into the Wood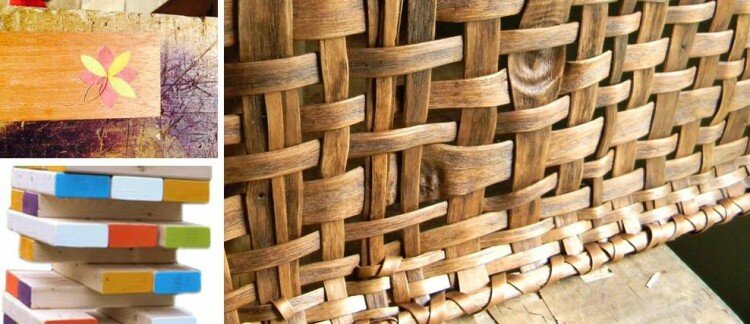 When: September 27, 2014 | 10:00 AM – 2:00 PM
Where: BSA Space, 290 Congress Street, Boston, MA
How: Official Website 
What/Why: "Inspired by the exhibition 'Urban Timber: From Seed to City,' BSA Space opens its doors in celebration of all things wood. From paper, to baskets, to furniture, to buildings, wood is an integral part of our daily lives. Experience wood in all its forms through ongoing demonstrations, hands-on activities for the whole family, and jumbo Jenga.  A special curator tour with exhibition curator Yugon Kim will take place at 12:00 pm."
———————-
Jay Kelly

(Reflection Of)
When: On view through October 17th, 2014
Opening Reception: Opening Reception, Friday September 26, 6 – 8 PM
Where: Gold Gallery, 655 Tremont Street, Boston, MA 02118
How: Official Website
What/Why: "For his first solo exhibition at Gold Gallery, Jay Kelly has created a new body of collage works with resin. In "Continued on the Next Page…," Kelly draws inspiration from imagery and advertisements found in vintage fashion magazines. His process is meticulous, as he assembles each piece entirely from tiny torn papers sourced from magazines, books and photographs, His subjects are timeless, yet the resin pour gives the work a contemporary edge."
———————-
Memory City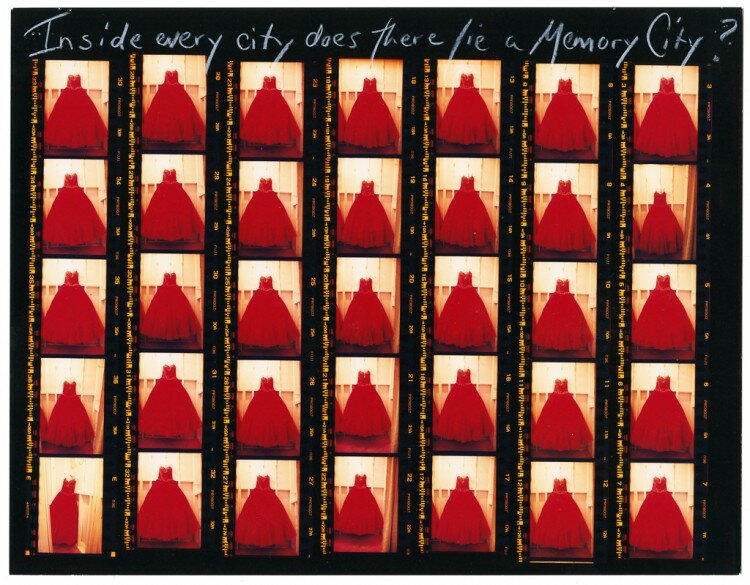 (Rebecca Norris Webb | South Wedge (Marianne's Dressing Room))
When: September 27th-October 31st, 2014
Opening Reception: Saturday, September 27, 2 to 5 PM; artist's talk at 3:30 PM
Where: Robert Klein Gallery, 38 Newbury Street, Boston, MA
How: Official Website
What/Why: "Following Kodak's declaration of bankruptcy in January 2012, Alex Webb and Rebecca Norris Webb took five trips to Rochester, New York, from April 2012 to April 2013. The resulting photographs, compiled in Memory City (Radius Books, 2014), have been heralded as "both melancholy and charming" (New Statesman) and a "recognition of embodied looking" (Fraction Magazine)."
———————-
Made in Fort Point Grand Opening

When: Thursday October 2nd, 2014 5:00-7:00PM
Where: Made In Fort Point, 315 A St, Boston, Massachusetts 02210
How: Official Website
What/Why: "Come celebrate the re-opening of the Made in Fort Point store at 315 on A! 
Wear Your Art on Your Sleeve: A presentation of wearable pieces will be ongoing. Fort Point artists, Margaret DeBruin, Jen Mecca, Amy Nguyen, Anh and Philip Sawyer, and Jen Stark show their locally made, one of a kind clothing pieces as a preview of Boston Fashion Week.
Join us at 6pm for an artist talk from Liliana Folta, in celebration of her public art installation "Flower Blanket The Farewell to Summer". 
Refreshments generously provided by Row 34.
Thanks to our sponsors Gerding Edlin and the Barking Crab.
Please additionally RSVP via EventBrite"
———————-
New Faces & Old Friends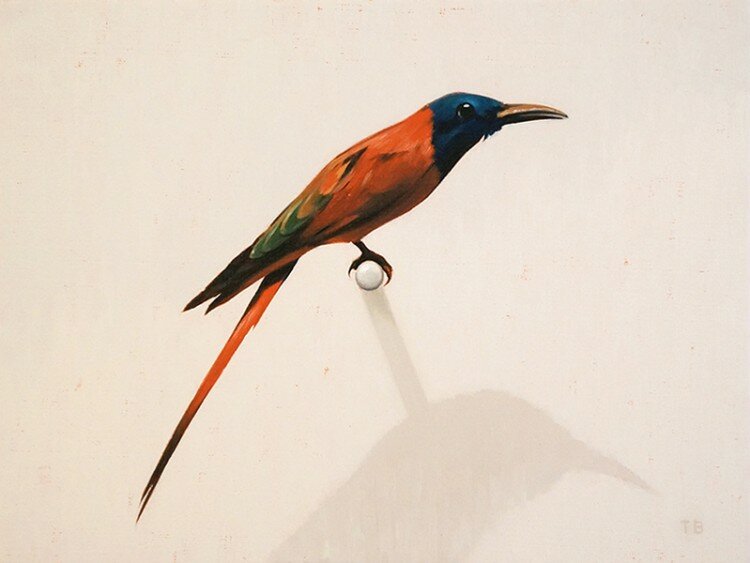 (Bee Eater, Tony Bevilacqua)
When: On view through October 2014
Where: Sloane Merrill Gallery, 75 Charles Street  Boston MA 02114
How: Official Website
———————-
The House in the Enchanted Forest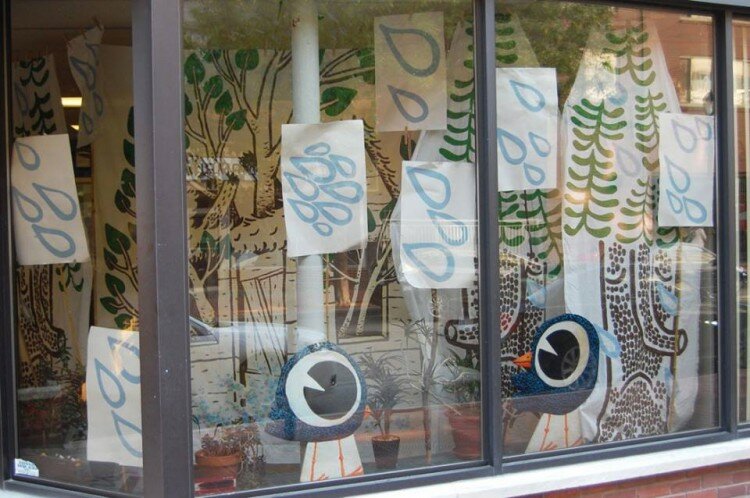 When: On view through October 14th, 2014
Where: MATV at 145 Pleasant St. in Malden, Massachusetts
How: Official Website
What/Why: "Tree House," my new installation of paintings of the Enchanted Forest will be on view at MATV at 145 Pleasant St. in Malden, Massachusetts, from Sept. 21 to Oct. 14, 2014, as part of the annual Window Arts Malden storefront art exhibition in the city. Pictured above is the centerpiece painting, a 7-foot-tall banner. Pictured below is the window installation.
The organizer, Malden Arts, reports that "26 businesses on Pleasant, Main, Centre and Ferry Streets will be giving over their windows to 23 local artists, turning the square into a public outdoor gallery. … Malden Arts is … hosting an 'Art Stroll' which will take place between 4:30 and 7 pm on Thursday, Sept.25, starting at City Hall. Mayor Christenson will make opening remarks, followed by live music up and down the streets. Artists will be available near their window displays at various times throughout the evening to meet the public and talk about their installations."
———————-
The Family Vernacular

When: On view through October 31st, 2014
Opening Reception: Saturday September 27th, 2-5PM
Where: Panopticon Imaging Street, 540 Union St Rockland, MA
How: Official Website
What/Why: Exhibition featuring the work of Nick Schietromo
———————-
TAKE20:The Highest Closet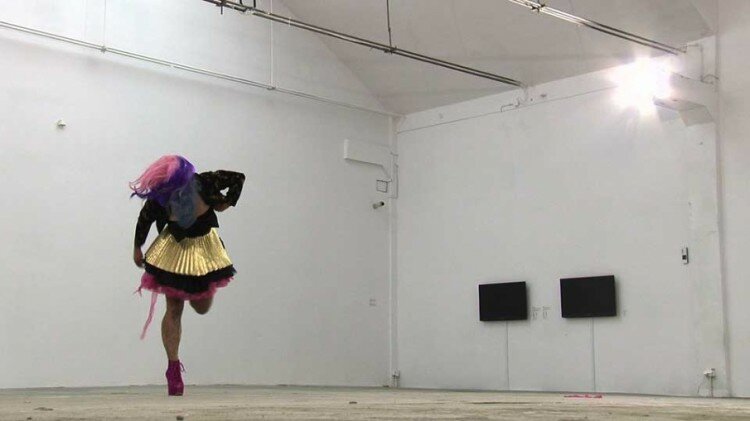 (Sarah Hill, I'm Fine(still))
When: Monday September 29th, 12:00PM
Where: 301 Gallery, 301 Cabot Street, Beverly, MA 01915
How: Official Website
What/Why: "Monday, September 29, TAKE20 with Maggie Cavallo, 12-12:20p (301 Gallery): Please join Montserrat Galleries' Curator of Education, Maggie Cavallo, for the FIRST TAKE20 of the Fall Semester, where Maggie will lead a 20 minute conversation in The Highest Closet exhibition. 
The Highest Closet is more than a collective, it is a reconstructed queer family creating work with, through and for one another. A sense of kinship, a focus on research and collaboration, amount to a transdisciplinary collection of works- now on view in the 301 Gallery through October 18th."
———————-
Aura/Ground: Photographs by Sarah Pollman

When: On view through November 9th, 2014
Where: Danforth Art, 123 Union Avenue, Framingham, MA 01702
How: Official Website
What/Why: "This exhibition focuses on two of Sarah Pollman's photographic projects—separated by shifts in philosophy and technique, but united in close observation of the tenuous relationship between the past and present, and the meaning we seek in identity. The spectral and uncanny are evidenced in Pollman's nightscapes—figures hover on stairs and outside of houses, and the past is forced into the present with solemn monumentality in her depictions of grave markers. Works explore text as a signifier, and ask if an object or a place can adequately represent the ephemeral, as Pollman explores the ghostly traces we leave behind."
———————-
Say Hi:
EMAIL  | TWITTER | FACEBOOK | INSTAGRAM | PINTEREST
Going home to NY next week to visit my folks..
..and eat Ghostbuster Krispy Kremes.
Wrap-Up will go live on Wednesday 10/1 so be sure to keep me in the loop with #bosarts happenings 10/3-10/9!
You say goodbye and I say ello. ♥