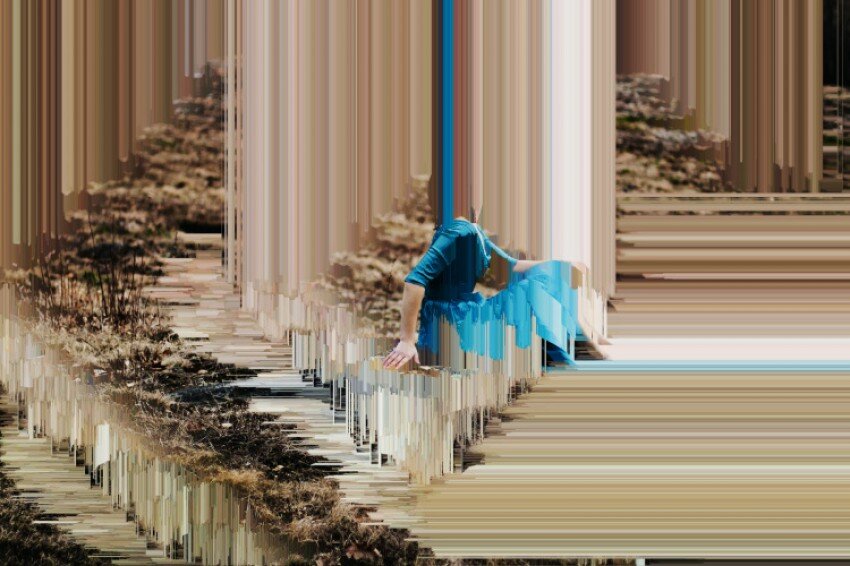 out of thin air x going inward x never enough
——————————-
One Language is Never Enough

(Raul Gonzalez III and Elaine Bay, El Espejo)
When: On view September 21st – January 4th, 2015
Opening Reception: Sunday September 21st, 2014 4:00-7:00PM
Where: Fitchburg Art Museum, 25 Merriam Parkway, Fitchburg, MA 01420
How: Official Website
What/Why: "ONE LANGUAGE IS NEVER ENOUGH: Latino Artists in Southern New England is a group exhibition featuring twenty-four contemporary artists who currently live and work in Connecticut, Massachusetts, and Rhode Island. Each of these artists can trace personal roots to specific cultures and countries in Latin America, including: Argentina, Brazil, Chile, Colombia, Cuba, Dominican Republic, Ecuador, Mexico, Peru, Puerto Rico, and Venezuela. Some are emerging artists at the beginning of their careers, while others are seasoned professionals with rigorous academic training and international exhibition histories.
The artists included in this show address themes of identity, hybridity, environmentalism, social responsibility, memory, language, stereotype, and spirituality, and have mined traditions of portraiture, printmaking, photography, sculpture, illustration, magic realism, landscape painting, and abstraction to do so.
As a result, this exhibition is not about any one theme, culture, style or language. It's about plurality and community.  It's about acknowledging that in a global society, being fluent in just one language – English, Spanish, Portuguese, Art, Science, or Love – is never enough."
————————
Fragments of Engagement
(Residuum (Part 2 of 3))
When: On view through October 11th, 2014
Opening Reception: Friday September 19, 7-9pm
Where: Gallery 263, 263 Pearl Street, Cambridge, MA
How: Official Website
What/Why: "Gallery 263 is pleased to present Fragments of Engagement, a solo exhibition featuring Sean Thomas Foulkes.
The complexity of representing conflict is a very personal subject for me. This ongoing body of work is an appropriation of imagery recorded by those who participate. Taken from personal footage recorded by both US Soldiers and members of Islamic terrorist factions, each image appears only a few frames from a catastrophic event. The resulting abstractions are symbolic of the mediation that is intrinsic to documenting war. -Sean Thomas Foulkes
Sean Thomas Foulkes is a visual artist from Bozeman, Montana.  He received his B.A. in Film & Photography from Montana State University, and spent six years with the Montana National Guard, including a twelve-month deployment to Iraq in support of Operation New Dawn.  Much of Sean's work revolves around the complex relationships created by war, both outwardly and internally. 
Photography is the modern tool through which we understand and record conflict. Through earnest deconstruction of the media that connects us to war, Foulkes attempts to expand the discussion beyond held opinions and ideologies.  By apolitically presenting moments of conflict, Foulkes highlights the tension between visual content and expectation. Hence, Fragments of Engagement gives us new ways to investigate our understanding of war; both by disorienting our reaction to conflict imagery, and by pulling us closer to an unsettling level of intimacy.
Fragments of Engagement features video stills curated from handheld footage recorded by U.S. soldiers and members of various Islamic terror organizations. Additionally, the exhibition includes a video installation that offers an intense vignette of modern combat from a first-person viewpoint."
—————————–
Goin Inward
When: On view through October 31st, 2014
Opening Reception: Friday September 19th, 7:00pm – 11:00pm
Where: Lot F Gallery, 145 Pearl St, Boston, Massachusetts 02110
How: Official Website
What/Why: "This September, Enamel Kingdom will debut a new body of his signature works at Lot F Gallery. His iconic representation of Animals and signature clean brush strokes will remain prevalent in what will be his second solo exhibition at the financial district gallery, "Goin Inward" opens Friday, September 19th. Using imagery familiar to the artist's past pieces, the exhibit will serve as almost a retrospective, though with new works. Enamel Kingdom is known for his organically crafted work on found objects, and this showing will feature explorations of new methods and technique.
Rusted, salvaged metal objects and smooth glossed wood panels serve as backdrops for his paintings. Powerful animals stare back at the viewer. Fluid, black paint strokes are laid down using 1 Shot enamel with intense control and confidence, leaving no room for error. This pristine selection of hand treated wood allows their natural beauty to inspire the artist. Paying special attention to surfaces, materials and colors the artist creates a dynamic reaction with light using metal leaf, metallic, fluorescent, gloss and matte finishes."
—————————–
Exhibit 005: Challenging the law without infringing the law

When: Saturday September 20th, 5:00-9:00PM
Where: Glitch Gallery, 7 Sherman Street, Suite 2G, Charlestown, MA
How: Official Website
What/Why: "This exhibition is aimed at exploring the boundaries between what's legal or illegal through the artistic practice. Is the law capable of understanding contemporary artistic practices, or can art operate beyond the boundaries of the law ? Does the law support contemporary artistic practices or does it actually hinder them ? And, most importantly, can "art" be used to justify some creative practices that would otherwise be regarded as illegitimate or illegal in another context ?
This exhibition will showcase the work of different artists whose artistic practice is oriented mostly towards "challenging the law, without infringing the law" – in order to better understand the delicate interplay between the art world and the legal realm" – PRIMAVERA DE FILIPPI
—————————–
Labor in a Single Shot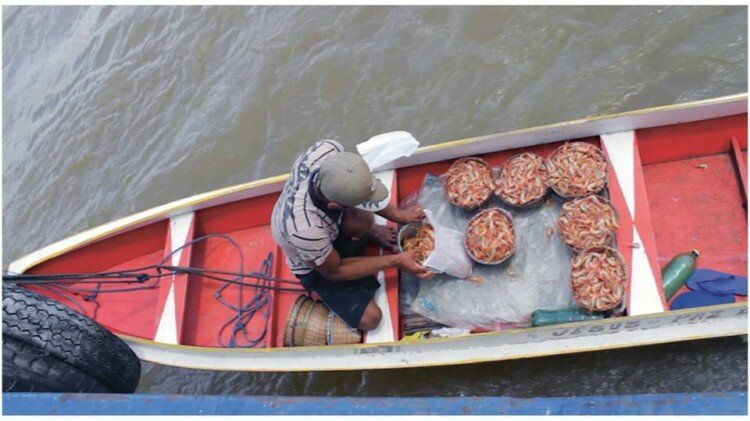 When: On view September 19-November 30, 2014
Opening Reception: Friday, September 19, 6-8pm
Where: Boston Center for the Arts, 539 Tremont St, Boston, Massachusetts 02116″
How: Official Website
What/Why: "Please join us on Friday evening, September 19, 6-8pm, when we kick off the fall season at the BCA's Mills Gallery with the opening reception of Labor in a Single Shot. This exhibition, organized at the BCA in partnership with Goethe-Institut Boston, is the sole United States presentation of Antje Ehmann and Harun Farocki's international project on the subject of what "work" looks like around the world. Through these artists' eyes, viewers connect with the many ways that work is undertaken, from ticket scalpers at Fenway Park to shrimpers in Brazil to a dentist in Poland. Ehmann and Farocki involved Boston-area emerging filmmakers and film students in this project during his October 2013 workshop at MIT. "
—————————–
Out of Thin Air

When: On view through October 17th, 2014
Opening Reception: Friday September 19th, 7:00pm – 8:00pm
Where: 13Forest Gallery, 167A Massachusetts Ave, Arlington, Massachusetts 02474
How: Official Website
What/Why: "An artist reveals a certain element of magic by pulling lines and forms from the mind. The process evades words and the results create action in the world.
CW Roelle is a master illusionist. His black steel wire sculptures float vertically like highly detailed line drawings of people, objects and events. When exposed to the play of stationary light or sunlight, they cast shadows that double their images and create the sensation of depth.
13FOREST Gallery is pleased to present Out of Thin Air, an exhibition of new sculptures by CW Roelle that playfully explores how that realm of thought is made tangible through the creative process and the environment. The subjects will include sleight of hand, levitation, and other tricks of the magician's trade."
—————————–
Jamaica Plain Open Studios

(Jenn Houle, Wolf Pack Rear Wolf)
When: September 20th-21st, 11:00-6:00PM
Where: Jamaica Plain, Boston, MA | Map of locations here
How: Official Website
What/Why: Learn more about JP Open Studios here.
—————————–
Bookshelf Pop-Up at Gallery Kayafas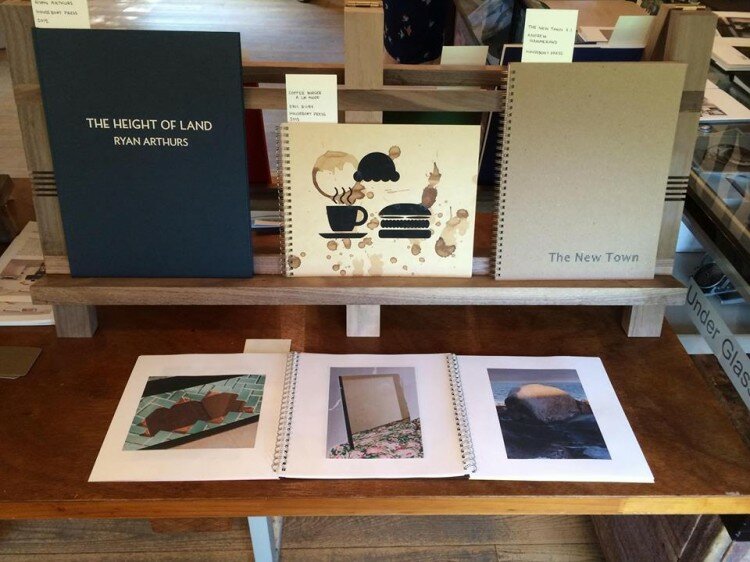 When: Saturday September 20th, 11:00am – 5:30pm
Where: Gallery Kayafas, 450 Harrison Ave Suite 37, Boston, Massachusetts 02118
How: Official Website
What/Why: "Join us during South End Open Studios for a display of independently published and self published photography books. 
Bookshelf is to host a one-day pop up bookstore at Gallery Kayafas during South End Open Studios, Saturday September 20 from 11-5:30pm. Come browse a collection of self-published and independently published books by contemporary artists. Discover new artists and appreciate a variety of printing and binding techniques being used today. 
Featuring works by Houseboat Press, Lavalette, Empty Stretch, Oranbeg,Joshua Edwards, Matthew Peterson, Ice Plant and more
Bookshelf is a nomadic photography bookstore currently based out of Boston, MA. Existing through a series of pop-up shops, Bookshelf specializes in independently made and produced photography books." 
——————
Paul Pescador: Pink, Gray, Navy and Cream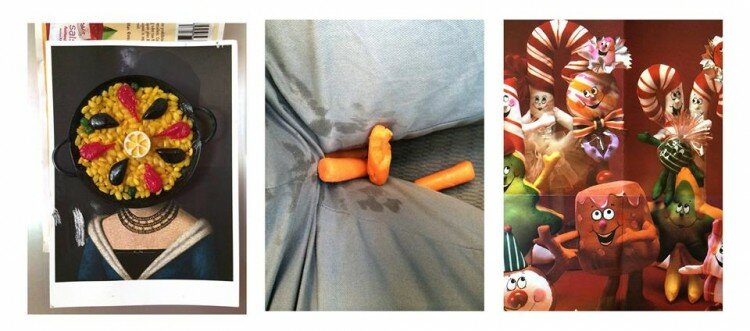 When: Saturday September 20th, 8:00pm
Where: Sweety's, 59 Wareham St, Boston, Massachusetts 02118
How: Official Website
What/Why: "Join us this September 20th for our Fall Reopening featuring a performance presented by the pyramid and Anthony Greaney. Paul Pescador (LA) will be filling and transforming Sweety's for one night, with his colorful materials as well as evocative texts. // As usual this event is free and open to the public. 
-.-.-.-.-.
They sit at the table with pasta in front of them made up of cheap fabric he had collected in the fashion district years ago. It is a soft pink and it sits in a white porcelain bowl with a black swirl painted along the rim. He fills their plates with food and hand feeds them. A phone chimes, maybe a text message, maybe an email, maybe an app.
"Whose is it?"
Pink, Gray, Navy and Cream is the fifth performance in a larger series titled Color/d. Colorful objects, fabrics, and detritus are continuously shuttled between different locations while humorous and melancholic stanzas based on daily experience play in the background. A complex network of moving images materializes through installation, performance, and video that explore artifice via personal narrative."
—————————
making/unmaking by Charlie Smith

When: On view through October 11th, 2014
Opening Reception: Saturday September 20th, 5:00pm – 9:00pm
Where: GRIN, 60 Valley St Apt 3, Providence, Rhode Island 02909
How: Official Website
What/Why: "GRIN is pleased to present a new collection of work by Charlie Smith."
—————————
Viewpoints: 20 Years of Adderley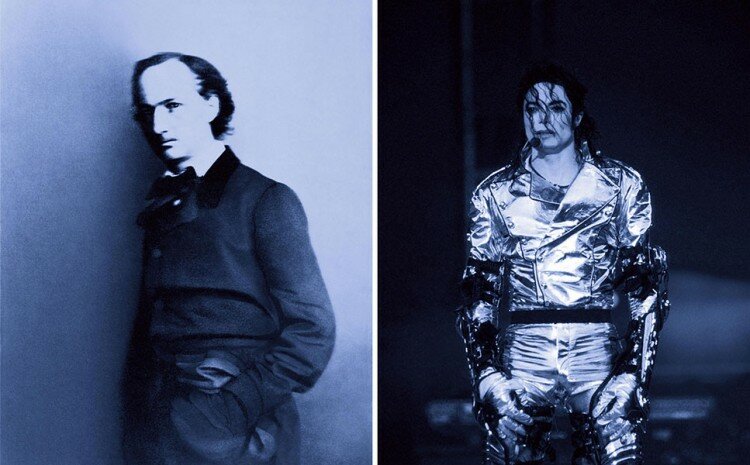 (Lorraine O'Grady)
When: On view September 22nd-December 6th, 2014
Where: MassArt's Bakalar & Paine Galleries, 621 Huntington Ave, Boston, MA
How: Official Website
What/Why: "Massachusetts College of Art and Design, the nation's first and only public college of art in the country, will present Viewpoints: 20 Years of Adderley from September 22-December 6, 2014 in the Bakalar & Paine Galleries (621 Huntington Avenue, Boston; an opening reception will be held on Tuesday, October 8th from 6-8 pm). This commemorative exhibition features artists who have given the esteemed Adderley Lecture over the past two decades. Established in memory of MassArt painting student Tyrone Maurice Adderley, the lecture series recognizes the achievements of outstanding artists and educators from underrepresented groups. This exhibition will run concurrently with EXCELLENT SWISS DESIGN, a presentation of contemporary Swiss design in the areas of fashion, product, furniture, and interior design."
—————————
South End Open Studios

(Deborah van Auten)
When: Saturday & Sunday, September 20th & 21st, 2014 11AM to 6PM
Where: South End, Boston, MA | Map of locations here
How: Official Website
What/Why: "South End Open Studios is celebrating its 28th anniversary this year.  The event, begun by a small group of artists, has grown to encompass 12 major buildings and numerous smaller spaces throughout the South End. Over the last few years, some of Boston's most noted galleries have also made the South End their home.
The free event showcases the works of more than 200 established and emerging artists creating art in a wide variety of media including painting, sculpture, photography, ceramics, glass and fiber.  The public is welcomed into their studios and galleries to meet the artists, talk about the art and purchase art directly from the artists.  A number of artists will also be doing In-Studio demonstrations throughout the event including photography, paper quilts, and letterpress printing.
While some of the studios in the South End are open to the public at other times during the year, South End Open Studios is the only time when all of the major art buildings in the South End are open to the public.  South End Open Studios is your unique chance to explore the roots of the modern South End and to salute the artists who moved to the neighborhood long before the warehouses were renovated, the lofts were built and the brownstones were gentrified.  In many ways it was the energy of the artists that has created what today is one of the most vibrant neighborhoods in the city.
Printed guides featuring details on the artists and a map with all studio locations included will be available at the two South End Open Studios Information Tables located at the Boston Center For The Arts, 539 Tremont Street and at the corner of Wareham and Harrison."
—————————–
Say Hi:
EMAIL  | TWITTER | FACEBOOK | INSTAGRAM | PINTEREST
"I used to think I was the strangest person in the world but then I thought there are so many people in the world, there must be someone just like me who feels bizarre and flawed in the same ways I do. I would imagine her, and imagine that she must be out there thinking of me too. Well, I hope that if you are out there and read this and know that, yes, it's true I'm here, and I'm just as strange as you."― Frida Kahlo
♥