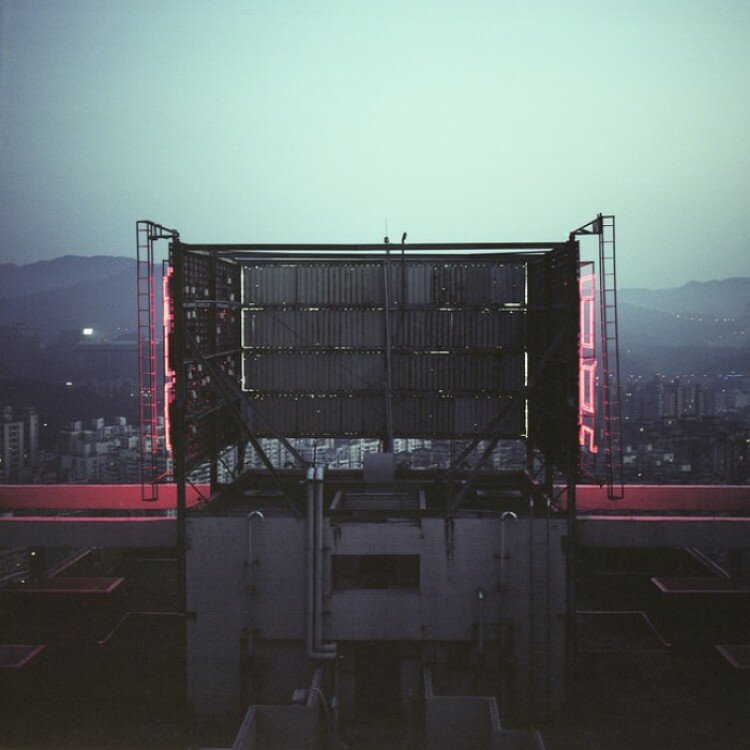 reflections x minotaur x scavenged x bounce
——————————————–
Highland Street Free Fun Fridays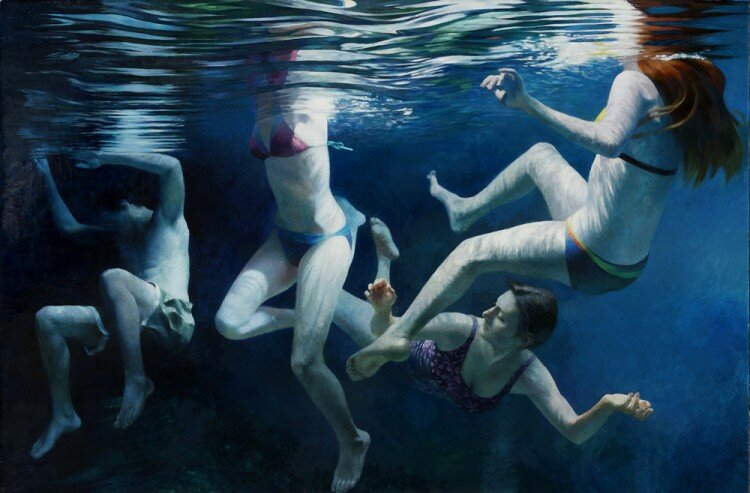 (Anne Leone at Danforth Art)
When: Every Friday this summer (June 27th-August 29th)
How: Official Website
What/Why: "The Highland Street Foundation is a charitable organization established in 1989 by David J. McGrath, Jr., the founder of TAD Resources International, Inc., the famous employment agency. Highland generously supports local non-profit institutions and sponsors a summer program called Free Fun Fridays. There is free admission, with very few restrictions, at many museums, historic sites, theaters, art centers, and many attractions."
Listings for Friday July 25th:
THE FREEDOM TRAIL FOUNDATION
BATTLESHIP COVE
CHILDREN'S MUSEUM IN EASTON
TOWER HILL BOTANIC GARDEN
ARNOLD ARBORETUM OF HARVARD UNIVERSITY
CAPE COD MUSEUM OF ART
DANFORTH ART
——————————–
Lauren Cotton

When: On view through July 26, 2014
Reception: Saturday, July 26 6:00pm – 8:30pm
Where: EBK Gallery, EBK Gallery [small works], 218 Pearl St, Hartford, CT
How: Official Website 
What/Why: "The sculptural pieces I create are made from wood scavenged from local building sites.  Chopped, painted and screen printed the separate sections are then joined together to create relief-style wall mounted works.  This three-dimensional format pushes color into a realm where its materiality exemplifies an otherwise undisclosed taciturn expression. The geometric patterns are products of my need to keep things exact. In my work I like a tight, controlled edge. I am a big fan of systems, meaning smaller pieces or ideas that work harmoniously toward a common end or goal, and geometric shapes adhere well to this construct."
———————
Sally O. Lee: Reflections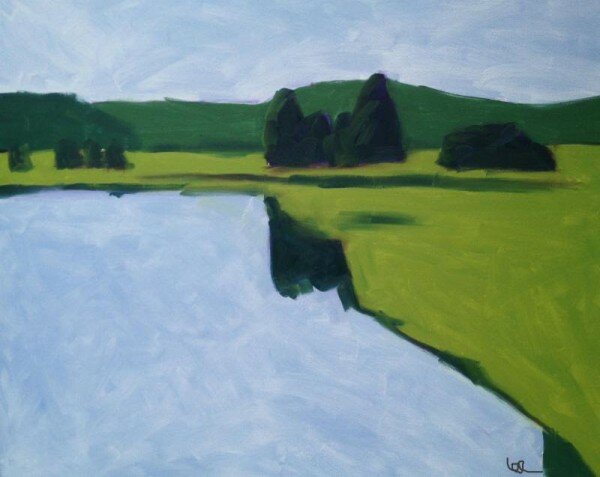 When: On view July 29th-August 21st, 2014
Opening Reception: Thursday July 31, 2014 4:00-6:00PM
Where: Montserrat College of Art Galleries,23 Essex St., Beverly, MA l 01915
How: Official Website
What/Why: "Reflections showcases Sally O. Lee's diverse breadth of subject matter ranging from landscape, figure and abstract paintings to watercolor illustrations. Reflectionsdemonstrates Lee's genuine affection for traditional subjects and her joy of exploring the imaginary. Lee explores subject matter that can be interpreted both on a personal and familiar level. She projects liveliness in each work, choosing subject matter and color that delight. Lee writes, "My paintings are about form, space, joy, light and freedom of expression. I work with the figure, objects, landscapes and abstraction to produce paintings that reflect my vision and nature's integrity."
—————————
FIGMENT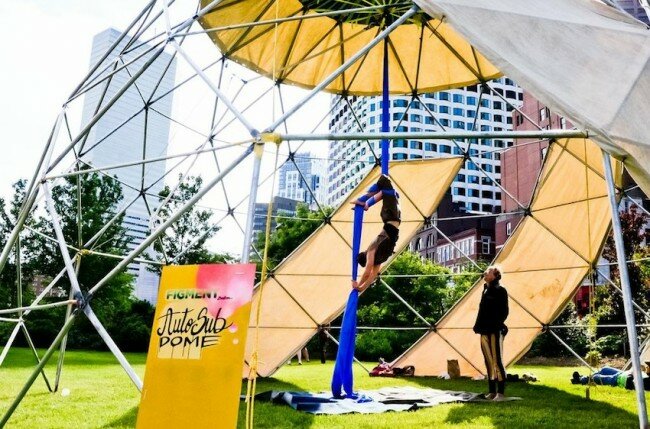 When: Saturday, July 26 — 11AM – 11PM | Sunday, July 27 — 11AM – 6PM
Where: Dewey Sq, The Rose Kennedy Greenway, Boston, MA
How: Official Website
What/Why: "FIGMENT Boston catalyzes and celebrates an abundance of creativity and passion, challenging artists and our communities to find new ways to create, share, think, and dream."
—————————
Bounce by Liz Nofziger

When: On view through October 14, 2014
Where: BCA Plaza, 539 Tremont Street, 02116, Boston, MA
How: Official Website
What/Why: "BCA Artist Resident Liz Nofziger brings free community ping pong to the BCA's Plaza this summer with Bounce, a colorful, interactive outdoor installation made up of three conjoined, regulation-sized ping pong tables, custom-engineered to form an oversized Community Ping Pong Court. This unique configuration encourages participants — from the proficient to the amateur — to try their skills, make new friends and make up their own rules. All are encouraged to stop and play – paddles and balls will be available at no charge around the clock. Each bounce of the ball will be captured by microphone and amplified, processed and played back in real time, adding another element of recreation to the work. 
Bounce opens to the public on July 24th and remains active on the Plaza through October 14th."
—————————
Perma-F(r)ail: Personae Documents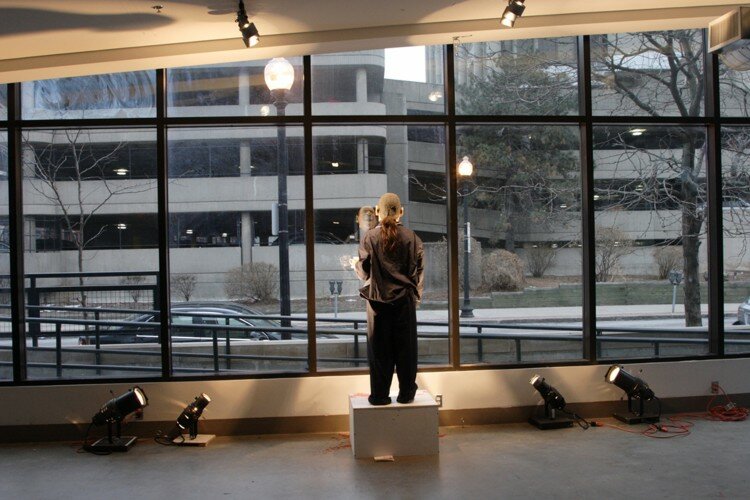 When:  On view July 25th – August 15th, 2014
Gallery Talk and Performances: July 25th 7:00PM – Dell Hamilton, Maggie Cavallo, and Nabeela Vega
Opening Reception: July 25TH 6:00PM – 9:00PM
Where: Howard Art Project, 1486 Dorchester Ave, Dorchester, MA
How: Official Website
What/Why: "Persona within art can be understood as a lens by which to view or understand art making; meaning, what is the physical body behind the work produced and shown, and how is that generating particular affect(s) for the viewer? Or, it can be seen as an artistic endeavor in and of itself; meaning, how does one observe and understand performativity of self, the flux and presentation of identity-making, within real-time, and then extrapolate that experience for viewers outside of the originally designated site of construction?"
Perma-F(r)ail: Personae Documents brings together work by artists from around the country who use video, writing, performance, photography, and changing installation strategies to explore personae in new, provocative, and ultimately, ephemeral ways."
—————————
Play Date: Harborwalk Art Festooning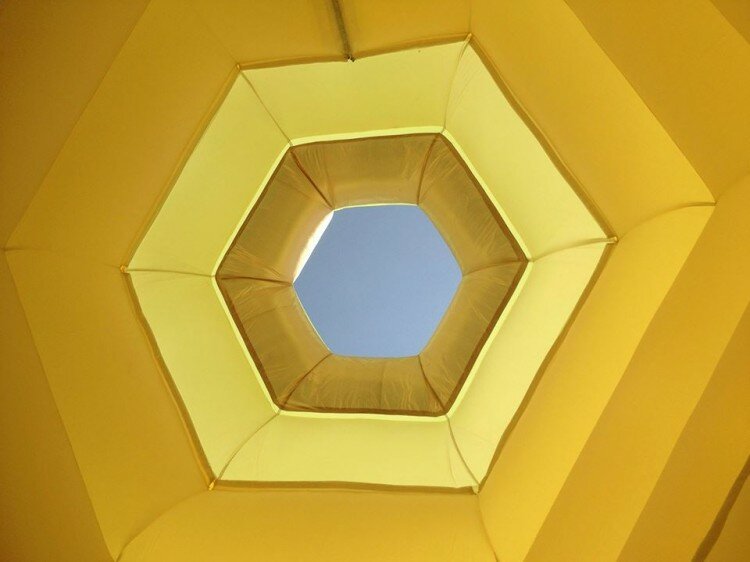 When: Saturday, July 26, 10 am – 4 pm
Where: ICA Boston, 100 Northern Ave, Boston, MA 02210
How: Official Website
What/Why: "Take in the array of contemporary art in our galleries, make your own sketchbook, and shake it up in the Barbara Lee Family Foundation Theater with Rainbow Tribe. Ready for more action? Step inside a giant, hand-sewn inflatable beehive! Play "buzz words" with beekeeping artists, learn waggle dancing and add to our drawing festoon. Families may also donate unopened, non-toxic arts and crafts materials to be distributed locally via Cradles to Crayons."
—————————
79th Regional Exhibition of Arts and Craft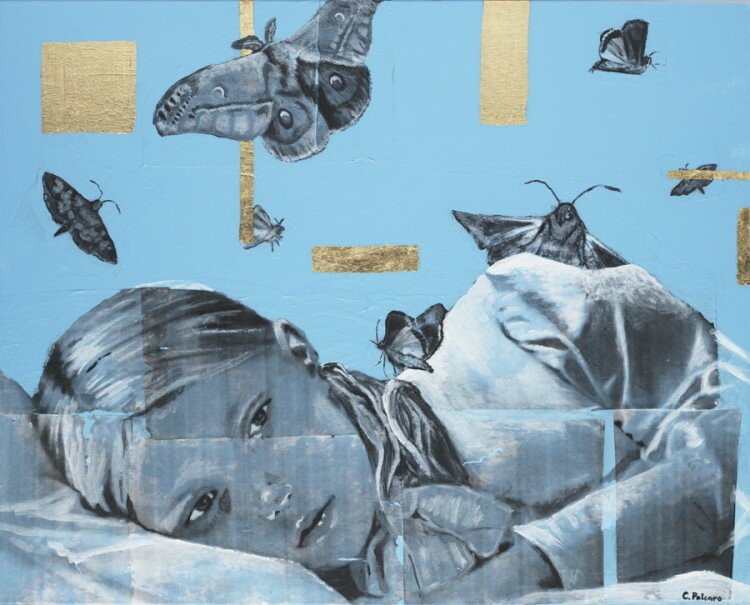 When: On view through September 01, 2014
Where: Fitchburg Art Museum, 25 Merriam Parkway, Fitchburg, MA 01420
How: Official Website
What/Why: "The 79th Regional Exhibition of Art & Craft, also known simply as The Regional Show, is one of the oldest juried exhibitions of its kind in New England. This annual, summer tradition at the Fitchburg Art Museum strives to discover, encourage, and recognize the talents of artists and crafters from our region (defined as those communities within approximately 30 miles of Fitchburg). The Regional Show provides a professional context for our region's artists to share their work, network with their peers, and connect with artists and arts enthusiasts in neighboring communities."
—————————
Gates Block Studios Outdoor Art Fair
When: Saturday July 26th, 11AM-5PM
Where: 307 Market Street, Lowell, MA
How: Official Website
What/Why: More information about the fair here.
—————————
Double Happiness: Celebration in Chinese Art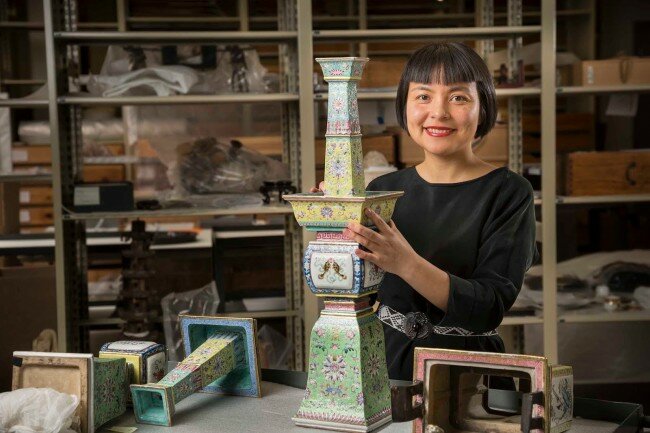 When: On view through Mid-2015
Where: Peabody Essex Museum, East India Square, Salem, MA 01970
How: Official Website
What/Why: "The Peabody Essex Museum (PEM) is pleased to present Double Happiness: Celebration in Chinese Art, an installation featuring a selection of more than 30 works spanning 3,000 years which have been drawn from the museum's renowned Chinese collection. Organized by Daisy Yiyou Wang, PEM's recently appointed curator of Chinese and East Asian art, this installation examines how festivals, ceremonies and celebrations have long inspired creative expression in Chinese culture. Double Happiness: Celebration in Chinese Art is on view through mid-2015.
"Life in China is marked by a cycle of celebratory and commemorative events," Wang says. "The artworks on display — from humble burial figurines to exquisite imperial ceramics — evoke the occasions for which they were created: the opulence of a royal wedding, the liveliness of a drinking party, the sadness of a funeral procession and poetic evocation of spring."
Double Happiness is organized into five sections — The Altar, Seasons, Weddings, Feasting and Reverence for the Dead — and features ceramics, jewelry, jade, sculpture, glass and metalwork. Symbols from nature and myth, conveying messages of happiness, longevity, fertility and family harmony, embellish objects associated with weddings."
—————————
Jeff Huckleberry: Things about Rainbows

When: On view through August 10th, 2014 | Full schedule of performances here.
Where: Mills Gallery, Boston Center for the Arts, 539 Tremont Street, Boston, MA 02116
How: Official Website
What/Why: "The Boston Center for the Arts presents Things about Rainbows, a process-based, evolving exhibition and performance art series that revolves around the work of artist Jeff Huckleberry. Huckleberry, who has been making performance art for over twenty years, employs a wide variety of materials, including paint, lumber, power tools, rubbing alcohol, ground coffee, dirt and ambient soundscapes. His performances explore a variety of dichotomies—playful/painful, serious/humorous, awkward/elegant—and consciously embody the politics of labor and art production. The exhibition title is inspired by both the artist's complex exploration of how we perceive the goal of aesthetic experience, which Huckleberry colloquially refers to as "the thing," and a body of work he developed based on the nature of rainbows."
———————–
Folk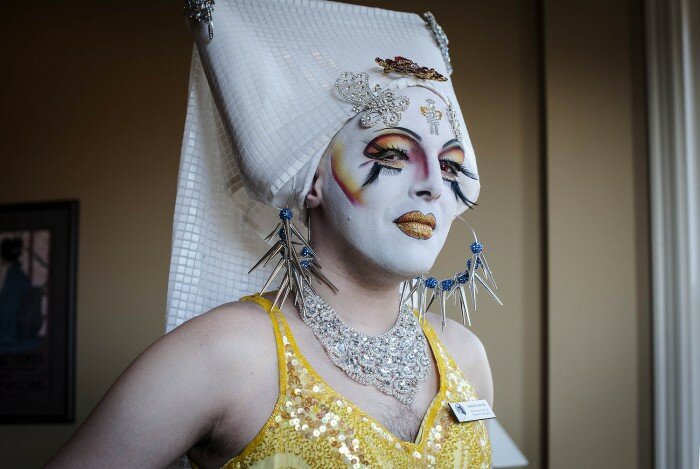 (Meg Birnbaum | Frieda B. Fabulous)
When: On view through August 30, 2014
Artist Reception: Thursday July 31, 2014
Where: Gallery 263, 263 Pearl Street, Cambridge, MA 02139
How: Official Website 
What/Why:"Gallery 263 is pleased to present folk, a juried exhibition selected by Kate McNamara (Director and Chief Curator at the Boston University Art Gallery), containing 24 works from 30 New England and New York artists.
folk explores how art, music, storytelling, and popular culture play into our understanding of this familiar term. The artists selected for folk display arrestingly personal, surprising, and humorous works that are thoughtfully textured, both physically and conceptually.  They speak about people and family, customs and culture, belief, tradition, life, and lore.  Much of the work reflects upon the imprint made by culture and community on ones' artistic voice and vision. Featuring colorful characters, powerful visual storytelling, and new takes on traditional craft and folk art techniques,folk is a vibrant collection of contemporary work.
The many thematic threads found in folk tie into Gallery 263's dual identity as both a gallery and cultural center.  In addition to exhibitions and residencies, our space at 263 Pearl Street is alive with concerts, theater, poetry readings, film screenings, yoga, artist talks, dinner and dance parties, and even the occasional wedding.  folk visually represents a little bit of each facet of the word, and speaks to the accessibility of Gallery 263 for artists and community members alike."
————————–
cultureNOW: Does Public Art Create a Sense of Place?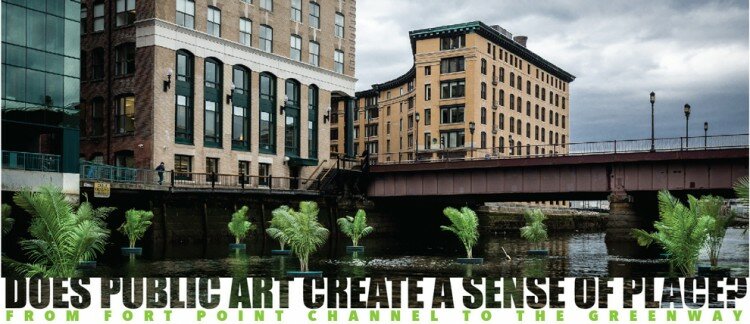 When: July 28, 2014 | 6:00 PM – 8:00 PM
Where:  BSA Space, 290 Congress Street, Boston
How: Official Website
What/Why:"Boston, like many other creative cities, has frequently teamed up with the arts community as part of the city's design process. A clear example of the synergy between art and design is the Rose Kennedy Greenway. Located within walking distance of BSA Space, this ribbon of greenery replacing the Big Dig makes use of commissioned public art to enhance its parks. Similarly, and also a few blocks from South Station, a passionate group of more than 300 artists are actively engaged in energizing and rebranding the Fort Point neighborhood and the Seaport District.
What is the role of public art in creating a sense of community in Boston's waterfront? What is the best approach, and how should we assess it? 
Join cultureNOW and a group of prominent panelists for a provocative conversation about the role of public art in shaping and transforming urban spaces.
Moderator: Ron Mallis, Boston APP/Lab
Panelists:
Elizabeth Devlin, FLUX. Boston 
Kate Gilbert, Independent Curator and Artist
Karin Goodfellow, Boston Arts Commission
Elizabeth Keithline, Rhode Island State Council on the Arts
Jen Mecca, Fort Point Arts Community
John Powell, Light Time in Space, Inc.
Peter Vandewarker, Photographer
Judge Douglas Woodlock, USDC Massachusetts"
—————————-
Hey:
EMAIL | TWITTER | FACEBOOK | INSTAGRAM | PINTEREST
Come say hello irl at the cultureNOW public arts panel this Monday.
In the meantime, go outside and have a great weekend!
You've earned it. ♥