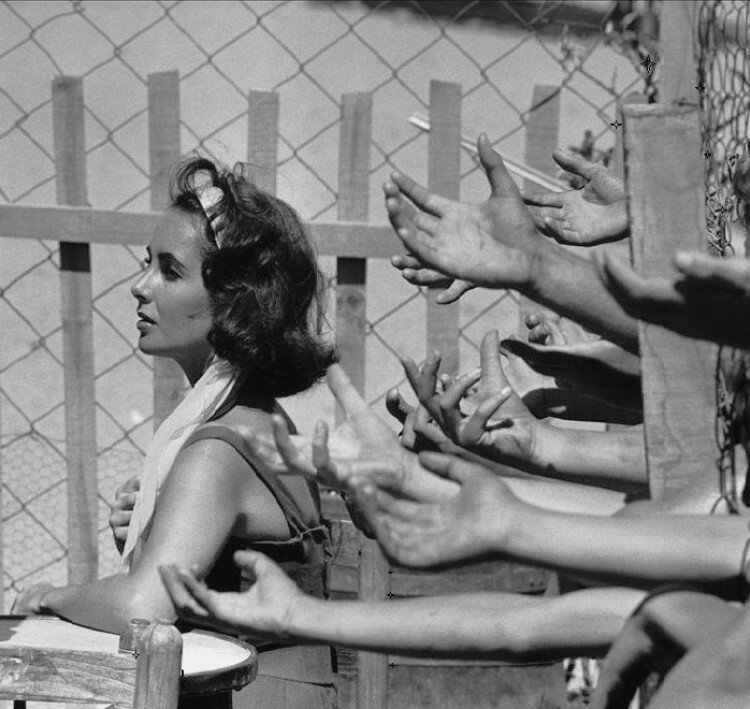 you cannot fold a flood x triple entendre x moderately melancholy x after the threshold 
—————————————–
Flash of An Instant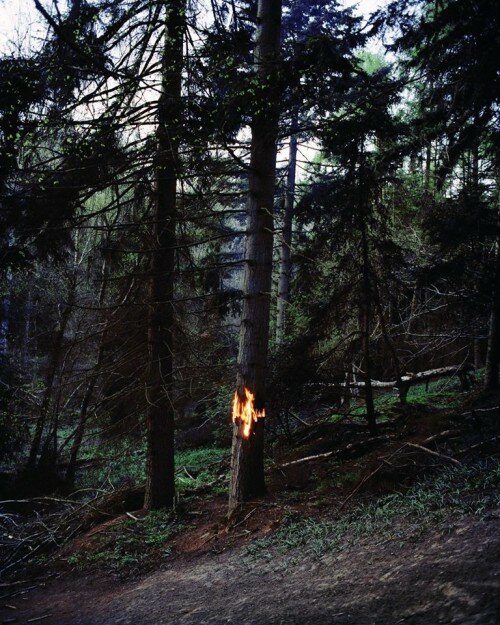 When: On view April 5- May 9, 2014
Opening Reception: Saturday, April 5, 5-8pm
Where: New Art Center, 61 Washington Park, Newton, MA 02460
How: Official Website
What/Why: "Flash of an Instant brings together work by nine artists to question photography's ability to accurately document our experience of the world.Thelandscapes we live in seem stable, despite their constant flux. Likewise, photography has long been heralded as a static truth with a monocular vision of the world. But when fractured and subverted, multiple truths and parallel visions arise that make us reassess what we think we know."
——————————
Ellen Wineberg: Worldview

When: On view through April 27, 2014
Opening Reception: Friday April 4th, 6:00-8:30PM
Where: Bromfield Gallery, 450 Harrison Avenue, Boston, MA 02118
How: Official Website
What/Why: "Sometimes life is full of light: effortless, buoyant. Other times it is all gravity: heavy and dark.  
In the oil stick paintings Creation of the Coast of California and Creation of the Coast of Maine, giant hands form coastal topography out of paint. InDuality,  a squirrel sits oblivious in a crystal cave.Primavera shows a large white dog staring out from a strange flower garden. Hebrew letters swirl in the mix.
Physics vs. metaphysics, the duality of life. Head in the clouds, feet on the ground: my worldview."
Also on view..
Charles Goss: 90 Days in Paris

—————————————
Tyson Andree: The Process- Works on Glass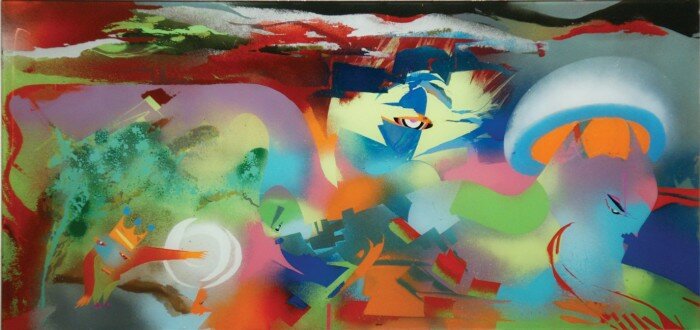 When: On view through April 20, 2014
Where: Adelson Gallery, 520 Harrison Ave, Boston, MA 02118
How: Official Website
What/Why: "Upon arrival in Portland, OR, I rode the MAX train from the airport to Pioneer Square then hopped on a city bus bound for Lewis and Clark College. Absorbing the new terrain, I saw fresh, scattered Creep tags everywhere. The tags were relentless for miles. Most were black and white with smooth softball-sized, Krylon fat-cap tags. They were painted on unexpected surfaces like dumpsters, ledges, the backs of traffic signs, curbs, and viciously scratched into the glass of storefront windows and bus malls. The tags were all done by one of the most innovative graffiti artists I have ever met, Travis Wallender. Rest in peace. Portland, like Boston, was a small city, so Travis, like myself, maintained many aliases to keep police at bay. In addition to Creep, he wrote Erob, Bore, Hobo, and Oliver to name a few. Soon after my appearance in Portland, I met Travis. We hit it off instantly. We paired up like peanut butter and jelly.
One day when I was walking in downtown Portland, I looked up at a tall office building and saw BORE emblazoned on the windows of the fifth or sixth floor. I could not believe my eyes. There hadn't been any scaffolding there. When I asked him how he managed to paint it, the answer I heard made me re-think the limitations of graffiti. Travis had invented the "Inside-Out." He crept into the building and painted his name backwards on the paneled windows. This was my introduction to painting on glass. I took Travis' idea to the next level with combinations of colors, shapes, and effects of layering. The vandal squad finally caught up with me and ordered me to remove the paint with one small razor blade. The process was strenuous and took days. Soon after this, I decided to move back across the country. Back home to Boston. My journey in the graffiti world continued after this for more than a decade in Boston and New York until I quit in 2010. My experience painting on the streets profoundly affects my work today. I've taken the mistakes I've made in my life and turned them into a more harmless form, into something that anyone can enjoy. These paintings on glass are dedicated to the kid that inspired me to think beyond the oblivion, Travis Wallender, the Bore.-Tyson Andree"
—————————
Laura Letinksy – Creases Turn Sour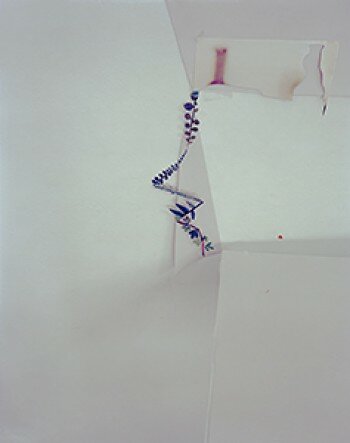 When: On view through May 17, 2014
Opening Reception: Friday April 4, 2014, 5:30 – 7:30
Where: Carroll and Sons, 450 Harrison Avenue, Boston, MA 02118
How: Official Website
Also on view..
Fred HC Liang – Ripples Beyong Singularity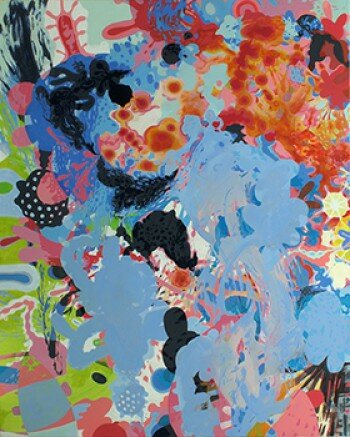 —————————
Corinne Spencer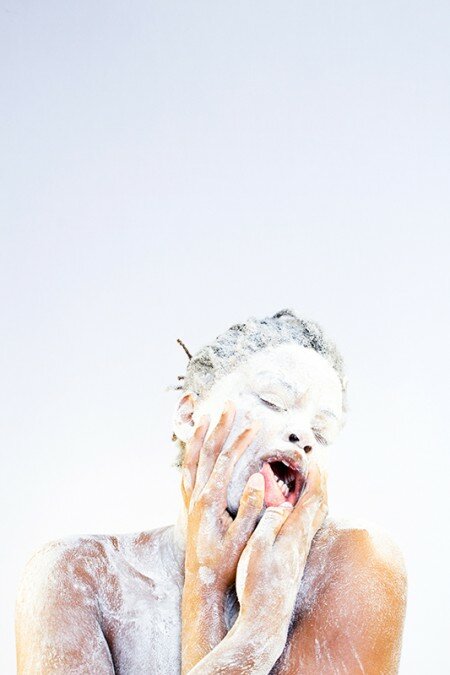 When: In residence through August 2014
Where: Samsøn Projects(SubSamson), 450 Harrison Avenue, Boston, MA 02118
How: Official Website
What/Why: "§üb∫amson is pleased to announce its 8th resident artist, Corinne Spencer.
"My work strives to explore and deconstruct the ways in which race and oppression are discussed in the American dialog. The work tackles these difficult subjects by presenting them to the viewer in a way that is difficult to escape, which is confrontational and at some moments, even accusatory… The unsteady boundary between performance and real life, between passivity and empathy mirrors the unsteadiness of personal responsibility when faced with the struggle of another." – Corinne Spencer
Corinne Spencer combines dance, theater, and performance art in her work to explore such subjects as institutionalized racism, privilege and her identity as a young black woman in America today. She uses performance as a subversive medium with the potential to be simultaneously confrontational and vulnerable, blurring the line between the active performer and passive viewer. 
In Little Black Topsy and the Magical White Fairy Soap, Spencer enacts a one-woman experimental play exploring the relationship between black girls and whiteness. Topsycombines references such as minstrelsy and the Exotica music genre with Disney princess tropes in a narrative "about the secret, shameful desire of wanting to inhabit another's skin."
In her performance, Cottonwood, Spencer explicitly poses the question to her audience, "where does my complacency end?" The artist forces the viewer to feel uncomfortable as she imposes bodily distress upon herself, struggling with her legs bound to planks to sit on a chair. The physical proximity of the audience, in combination with the artist's earnest self-imposed discomfort, destabilizes the once-secure detached position of the audience. "
—————————
Sandi Haber Fifield    After the Threshold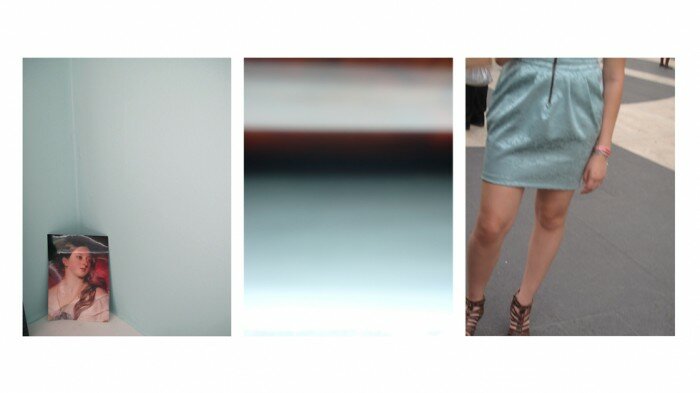 When: On view through April 12, 2014
Where: Gallery Kayafas, 450 Harrison Avenue, Boston, MA 02118
How: Official Website
What/Why: "Gallery Kayafas is pleased to announce Sandi Haber Fifield's second exhibit, After the Threshold.  In addition to her photographs, she has added to her images a video, As if Nothing Had Happened, 2013.
Since the 1980s, photographer Sandi Haber Fifield has worked with multiple images to create narrative pieces that transcend the formal elements of photography confined to a single moment. Working in an intuitive manner, she searches for the connective tissue between disparate images to produce a whole from smaller parts. The associations she makes result in composites of four, sometimes three images, printed on a single sheet, often rendered in soft focus, which are visual poems reconstructed from memory or dreams.
After the Threshold portrays a world of fractured ties between images made complete through the lyrical free-associative visual reasoning of a seasoned artist well schooled in the effects of collage. The themes of the work in this exhibition have been present in Haber Fifield's work for years; After the Threshold, brings a carefree maturity to the process. Analytical and feminine, sensual and composed, contained yet freely borderless, Haber Fifield challenges logic by blowing apart the traditional expectation of ordered images on a gallery wall."
—————————
Gallery Artists: Mary Bucci McCoy

(Mary Bucci McCoy | In Green)
When: On view through April 27, 2014
Opening Reception: Friday, April 4, 2014, 5:30-8:00 pm
Where: Kingston Gallery, 450 Harrison Avenue, Boston, MA 02118
How: Official Website
What/Why: "Mary Bucci McCoy's intimate abstract acrylic paintings reconcile intention and acceptance, action and stillness, object and image, and conceptual rigor and intuitive process through a poetic material language that negotiates and exploits the opportunities and exigencies of her chosen medium. The work synthesizes oblique references to the body and the landscape on both macro and micro levels through form, color, and material.
Bucci McCoy's work is increasingly informed by her early experience with the materials, processes, and techniques of ceramic sculpture: from a process of building paintings over a period of time by the deliberate situating of painted marks on a monochromatic ground, she has gradually expanded her practice to include working in a very immediate, improvisational way, with the possibility of an entire painting occurring simultaneously in the still-liquid matrix of the ground.
Bucci McCoy's paintings resist reduction to a single image, requiring the viewer's presence and time to be fully seen, and valuing the interior rather than exterior scale of the viewer's experience. She cites a diverse range of influences for the work in this exhibition, including the work of composer/artist John Cage, choreographer Deborah Hay, sound artist Bill Fontana, as well as traditional Japanese ceramics, artifacts from the ancient territory of Safinim in south central Italy, and the experience of hiking through West Coast volcanic landscapes."
—————————
Jered Sprecher: Half Moon Maker

(Pigeons)
When: On view through May 10, 2014
Opening Reception: Friday April 4, 5:30 PM
Where: Steven Zevitas, 450 Harrison Avenue, Boston, MA 02118
How: Official Website
What/Why: "The body of work presented in Half Moon Maker began during the summer of 2013 while Sprecher was an Artist-in-Residence at The Chinati Foundation in Marfa, Texas. While "abstract" is a descriptive commonly attached to Sprecher's paintings, the imagery that feeds them is drawn from the real world. In this exhibition Sprecher explores various methods of working with, and ultimately through, his chosen source material.
The works he produced at Chinati – a suite of works on paper and the painting titled "Memory Device Memory Device"— all have a photograph of three pigeons nesting on a cliff side as their starting point. In producing each piece, Sprecher worked from left to right and top to bottom as a dot matrix printer would. Only after applying paint in this systematic way would he finally "press" the image of the pigeons on to the surface. For Sprecher: The single image is becomes two or more…in the way that memory is gaining and losing information at the same time.
The twenty-two small paintings that constitute the main part of the exhibition also originate from the same image of the pigeons. In producing these paintings, Sprecher began by photocopying the image multiple times, cutting up the copies and recombining them as collages, and then delicately retracing the collaged image onto each painting's surface. Through this process, top and bottom often become reoriented, and wings, head, nest, and background can just be glimpsed amidst the reinterpreted forms. It is through the act of painting that each painting ultimately differentiates itself from others in the set."
—————————
A Moderately Melancholy Dictionary and other Missives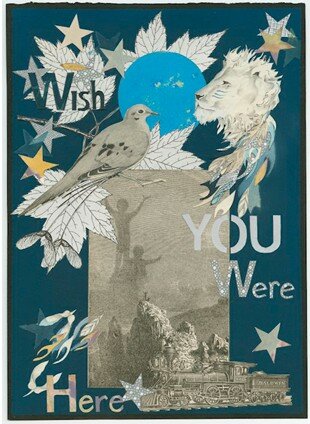 When: On view through April 15, 2014
Where: M-Y Projects, 460 Harrison Avenue, Boston, MA 02118
How: Official Website
What/Why: "To begin with, I consider myself a storyteller. Joan Didion wrote, "We tell ourselves stories in order to live."  At once, she is describing our very human need to document our lives and how stories act as a salve to soothe unexceptional maladies and, what is for some, the burden of existence.  My work as an artist derives from an impulse to create and also from a compulsion to speak; and I'm telling visual stories that seek to offer playful and thoughtful reflections on the minutiae and melancholy of life."
—————————
Kathryn Frund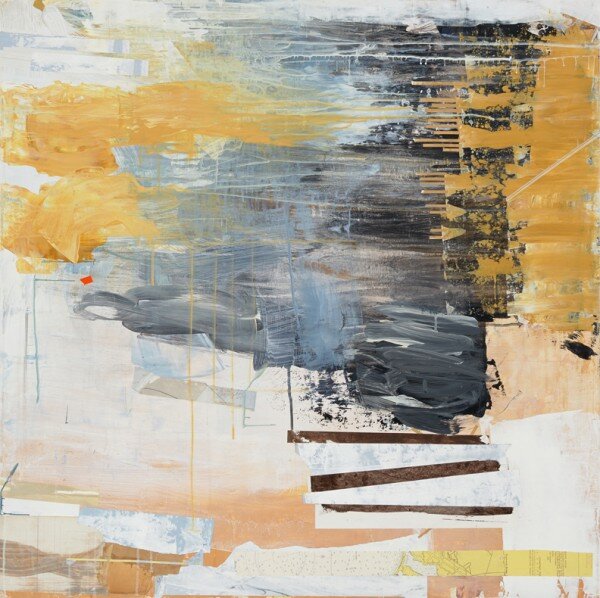 When: On view through April 27, 2014
Opening Reception: Friday April 4, 6-8 pm
Where: Chase Young Gallery, 450 Harrison Avenue, Boston, MA 02118
How: Official Website
What/Why: "My paintings and assemblages address the intimate and complex relationships between nature and humanity. The work explores the themes of stewardship and damage, fluidity and control. The work ranges from collages incorporating intuitively applied paint to assemblages combining wood, lead, nautical maps and linen.
I wanted to infuse in my work the sense of spaces pivoting and changing. Letting go of any reliance on preconceived compositions, I looked at ways to evolve with the work, a process of layering materials and opening space. By opening this pictorial space, I wanted to suggest a sense of vulnerability and change, allowing for movement, playfulness and circulation of pictorial elements.Through this use of layered paint and reconfigured collage material, the work seeks to open pathways in which find restoration and balance. The paintings become a material and spiritual study into the nature of our presence in the landscape."
—————————
You Cannot Fold a Flood and Put it in a Drawer

When: On view through April 27th, 2014
Opening Reception: Friday  April 4th, 6-8pm
Where: Galatea Fine Art, 460B Harrison Ave., #B-6
How: Official Website
What/Why: "You cannot fold a flood and put it in a drawer" is a line from a poem by Emily Dickenson that I ran across a few years ago. This image of someone trying to contain a vast force of nature by placing it in a drawer resonated with me because of its dream like imagery.
In my artwork I am interested in exploring the interaction of chance with predetermined structures. Natural phenomena like the flow of water and gravity fascinate me. In the Tideline Series of paintings, mostly large scale watercolors, I bisect the paper into overlapping X shapes that create a scaffold onto which I pour and brush liquid paint. This becomes a physical and metaphorical flood. The division of the paper appears as folds and also acts as a device of containment, the drawer.
I mix my own colors and when the paint is poured this mixture spreads and dries at different rates creating a tideline where the wet paint meets the dry paper. This mix of transparent layers of color and line created by the physical interaction of the media, the mark of my hand and the predetermined structure, sets up a visual dialogue that intrigues me." – Clare Asch
Also on view..
Matthew Keller: Iconoclasm

What/Why: "Iconoclasm (Eikonoklasmos, "Image-breaking") is the movement against the worship of images, mainly through the destruction of religious icons.  With the transformation and recreation of various religious objects, I will explore the power of religious symbolism and how iconography becomes more powerful when items are averted from traditional ways of use.
What becomes of a bible that can't be read, a rosary that can't be felt bead by bead, or a physical statue that is protected from human hands?  Iconoclasm searches for inconsistencies within teachings and hopes to provide a new way to understand the evolution of archaic ritual through contemporary means.
My goal is to provide work that functions as both conceptual and religious art which is recognized as such, by both communities. It's important, especially at this time, to begin a dialogue concerning the ideas for cultural and social development within the church tradition.  Matthew Keller graduated from Colorado State University with a BFA in Printmaking and Sculpture." – Matthew Keller
Also on view..
Hannah Libman: Collage

"I am moved by the world around me, and find great satisfaction in interpreting my observations of people, landscapes, and places that I have visited.  Inspiration comes from many places, including the contemplative time I spend in nature; I absorb the images and experiences in situ, and they later emerge when I am in the studio, involved in the creative process.  I work with a variety of media, including acrylic, water color, and oil, in preparation for the finished piece.  Using collage as my predominant medium, I am inspired by the wealth of possibilities that can be achieved with different textures, forms, shapes, and an endless supply of diverse materials.  Sometimes I feel that I am sculpting with paper, as layers upon layers are applied to a piece before it is complete.
I have had many leadership roles in the art community, and I am a council member of the Connecticut Academy of Fine Arts.  I have been on the faculty of the West Hartford Art League for many years, and have given many demonstrations and workshops on collage.  I have exhibited widely in numerous one-woman and group exhibits throughout the Northeast, and I have won many awards.  I am represented in the permanent collections at Hartford Hospital, Uconn Medical Center, St. Francis Hospital, Mass Mutual Insurance Co., Mass. General Hospital, Brigham & Women's Hospital, and many other private and corporate collections in this country and abroad." – Hannah Libman
—————————
Triple Entendre

When: On view through April 30th. 2014
Opening Reception: Friday April 4th, 2014 6:00-9:00PM
Where: Movimiento, 450 Harrison Ave, # 61, Boston, MA 02118
How: Official Website
What/Why: "Paul Walcott "Triple Entendre" …new monumental paintings"
—————————
David Lang | The Shop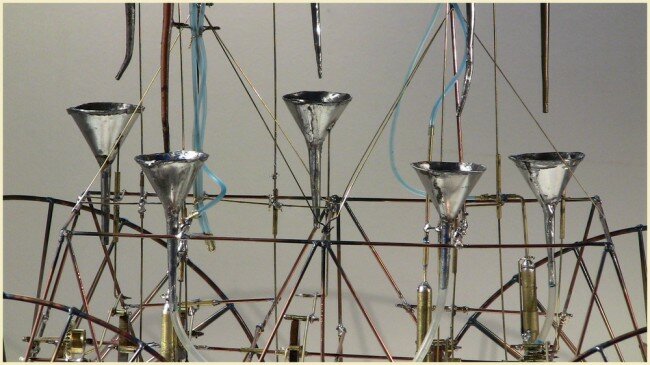 When: On view through April 13, 2014
Opening Reception: Friday April 4, 2014 5:00-8:00PM
Where: Boston Sculptors Gallery, 486 Harrison Ave. Boston, MA 02118
How: Official Website
What/Why: "David Lang's studio, housed in the last-remaining, pre-Civil War shoe factory in Natick, MA, is a curiosity shop filled with the eclectic. It's where he cobbles together intricate contraptions and flights of fancy. It's packed with a hodge podge of tools and materials – drills, soldering irons, saws, lathes and wheels of every imaginable sort. His workbench is littered with gears, wire and glue. Scattered throughout are finely-crafted objects from days of old: a vintage Coleman gas clothes iron, a rare 1956 Parilla motorcycle, faded, wooden crutches, old organ pipes. But, what emerges from the clutter are intricate, interactive, motion-activated pieces with dozens of moving parts that astonish, delight and inspire. It is this shop, along with the treasures that he has created in it, that Lang has, in a sense, moved to the gallery."
Also on view..
Eric Sealine | Short Stories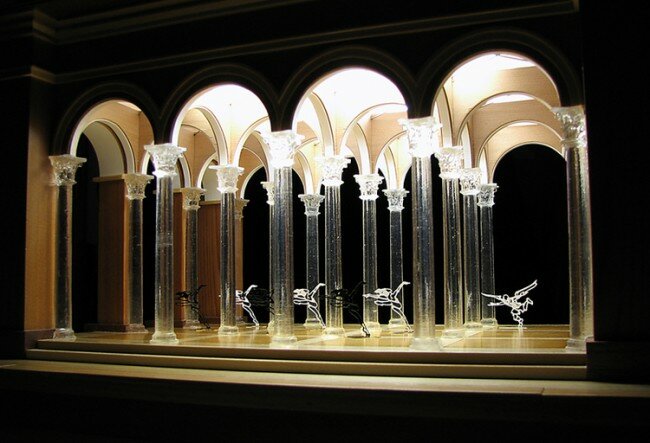 What/Why: "Eric Sealine is a master craftsman, using a Renaissance-level command of perspective, materials, and processes to build his vertigo-inducing sculptures. Two main interests, narrative and illusion, weave through his various bodies of work. The first is the idea that storytelling is the richest art form, sometimes in the form of epic and sometimes haiku. The second is Sealine's fascination with visual perception and the ways it can be manipulated. He asks an apparently simple question: "Why do we have such confidence in our observations when we are so easily misled?"
—————————
Common Ground: Anthony Miraglia and Marc St. Pierre

(French Shoals)
When: On view through April 20, 2014
Where: Laconia Gallery, 433 Harrison Ave, Boston, MA 02118
How: Official Website
What/Why: "Marc St. Pierre and Anthony Miraglia are two artists who share a common pursuit.   Both have been working abstractly for some time and both have a keen interest in process and surface.  They also share common interests in formal issues as well as the exploration of the physicality of the surface. They achieve this through an approach that is often intuitive and experimental, and defined by their desire to create palatable rich textures and depth through layering, a process reminiscent of an archaeological dig.  The work in this exhibition reinforces their travels and  interest in abstraction, and process as a vehicle to explore their personal content."
—————————
Satellite

When: On view through April 22, 2014
Where: Khaki Gallery, 460 Harrison Ave.  Boston, MA 02118
How: Official Website
What/Why: "Khaki Gallery Boston is pleased to present "Satellite," an exhibition of works by international graduate alumni and current international graduate students of the School of the Museum of Fine Arts.  Satellite is a word often used to describe the "satellite children" of "astronaut parents" in diasporic families and can be used to describe transnational and diasporic artists who frequently cross borders. The satellite is capable of instant communication, is part of a network, magnetically bound, floats in space, is attracted and also resistant,is lonely, absorbing, probing, free and constantly changing positions and perspectives."
—————————
Decon/Recon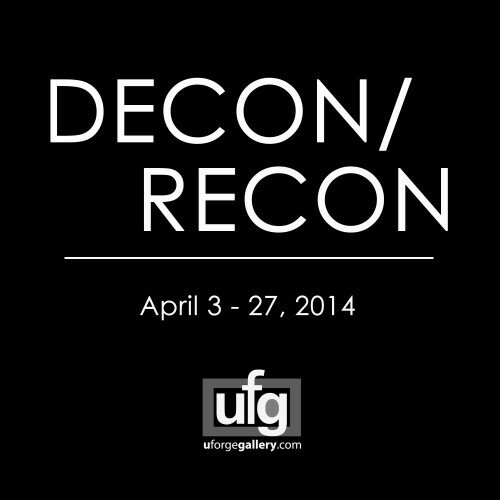 When: On view through April 27, 2014
Where: UForge Gallery, 767 Centre Street, Jamaica Plain, MA 02130
How: Official Website
What/Why: "It is often said that the only constant is change itself, a fact perhaps seen most clearly in shifts in urban spaces as buildings are torn down and replaced or renovated. The plot of land remains the same but its appearance is changed, just as old materials may be repurposed for new uses. For its April open group show, UFORGE Gallery called for artwork that responds to such shifts, either through regeneration of material, repurposing of old artworks, or personal interpretation of the subject. Artists were asked to consider how they viewed frequent adjustments in their own daily landscapes, and how they could "renovate" their own work and perspective."
——————————
Just Dance!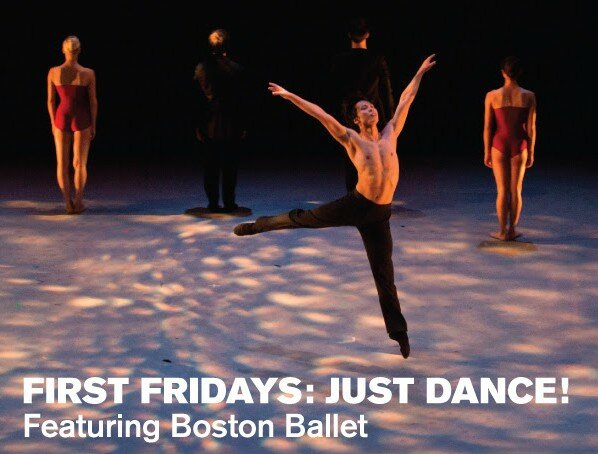 When: Friday April 4, 2014
Where: ICA Boston,  5:00-10:00PM
How: Official Website
Cost: FREE for members; $15 for nonmembers
What/Why: "The ICA and Boston Ballet join forces at First Fridays this month in a special presentation of contemporarydance. Boston Ballet will ignite the ICA stage with two performances (7 + 8:30 pm) of the hauntingly beautiful of Trial, an intimate new work choreographed by Jeffrey Cirio, Boston Ballet principal dancer. The evening will also include spotlight talks of the ICA's newest exhibitions, specialty cocktails, and an all-out dance party led by Boston favorite DJ Knife, back with a brand new set. Tickets are FREE for members; $15 for nonmembers"
——————————
 DÉRIVE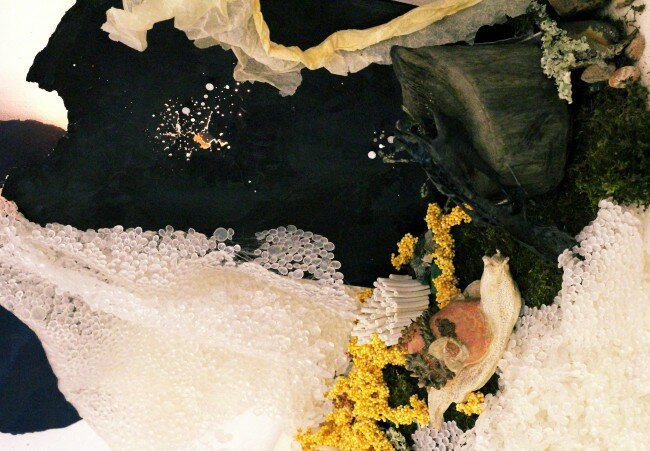 When: On view through April 13, 2014
Where: Studios at Porter Mill, Studios at Porter Mill, 95 Rantoul Street, Beverly MA 01915
How: Official Website
What/Why: "This is the first of two Montserrat Senior Exhibitions that will be hosted by the Gallery at Porter Mill. DÉRIVE features work by Alyssa Coffin, Ariel Durkee, Corynn Larkin, and Markie Remien.
From the artists' exhibition statement:
DÉRIVE- (n.) (French) lit. "drift"; a spontaneous journey where the traveler leaves their life behind for a time to let the spirit of the landscape and architecture attract and move them.
Our work touches upon the theme of personal narrative spaces. Some people find themselves lost in reality, while others become lost in their own mind; collectively, we hope to provide a place for viewers to think and reflect."
——————————
Newton Open Studios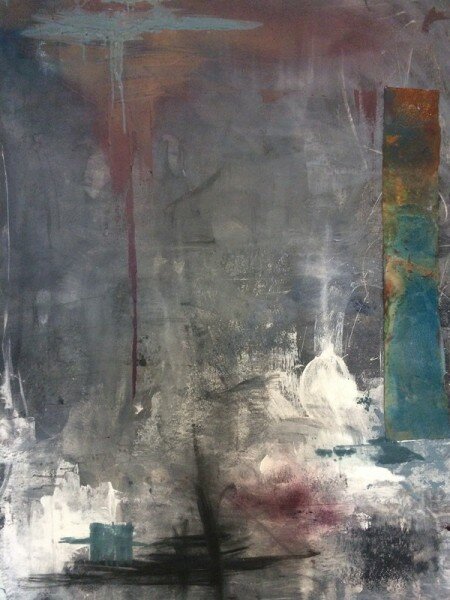 (Caron Tabb, Recycled)
When: April 5th-6th, 2014 11:00am-5:00pm
Where: Newton, MA | List of participating locations here.
How: Official Website
What/Why: "Newton Open Studios produces community arts events that bring together the artists and residents of Newton. It is a non-profit, funded by artists registration fees and donations from generous individuals and businesses, and in part by the Massachusetts Cultural Council as administered by the Newton Cultural Council. Newton Open Studios is an affiliate of Newton Community Pride."
—————————
Natura Morta

When: On view through May 4, 2014
Opening Reception: Friday April 4, 6:00-8:00PM
Where: Gold Gallery, 655 Tremont St., Boston, MA 02118
How: Official Website
What/Why: "Jason Chase + Michael Costello + Michael Fitts + Barney Levitt+Ryoko Tajiri + Jeanne Vadeboncoeur"
——————————
The Big Payback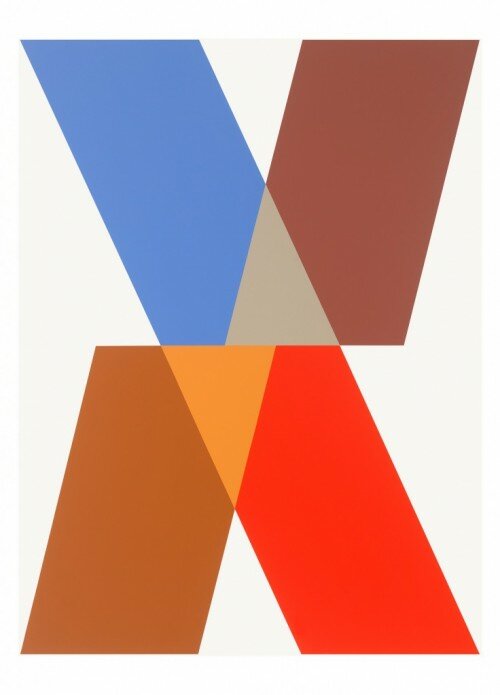 When: On view through April 2014
Opening Reception: Saturday, April 5th from 6-9pm
Where: Hallway Gallery, 66a South Street, Jamaica Plain, Massachusetts 02130
How: Official Website
What/Why: "This solo exhibition will feature new work by Boston-based artist John Guthrie. His work has been exhibited throughout New England and abroad over the last 25 years. We're excited to share his latest works on canvas, along with 10 process drawings and paintings from his sketchbooks. Join us for the opening reception on Saturday, April 5th from 6-9pm or stop by during gallery hours over the course of the month."
——————————
Last Place Ever
When: On view through April 25th, 2014
Opening Reception: Friday April 4th, 2014 5:00-8:00PM
Where: SPACE Gallery, 538 Congress Street, Portland, ME
How: Official Website
What/Why: "Boston based artist Pat Falco is the self-proclaimed "Master of Light and Shadow" and regarded by many of today's finest art critics as "Who?"
Pat graduated from Massachusetts College of Art & Design in 2010, and has been a force in the Boston arts community since. He was recently included in the 2013 DeCordova Biennial and had a solo exhibition titled JUST HAPPY TO BE HERE at Montseratt College of Art in the fall of 2013. He co-founded the Lincoln Arts Project in Waltham, Massachusetts in 2011 and is involved in the Distillery Gallery in South Boston. His work often highlights the absurd, and often takes a humorous tone. Cleverly employing text and found objects, his work attempts to usurp one's assumptions of "fine art."
——————————
Say hi:
EMAIL | TWITTER | FACEBOOK | INSTAGRAM | PINTEREST
Well this was an exciting week! I wrapped up one project, took on another, and in case you missed it, I found out I will be the Writer-In-Residence over at Art 21 for the next two months! So honored. And excited.
On that note, I better wrap this up before my pen explodes or the ceiling caves in to restore order to the universe.
Haveagreatweekendbye! ♥