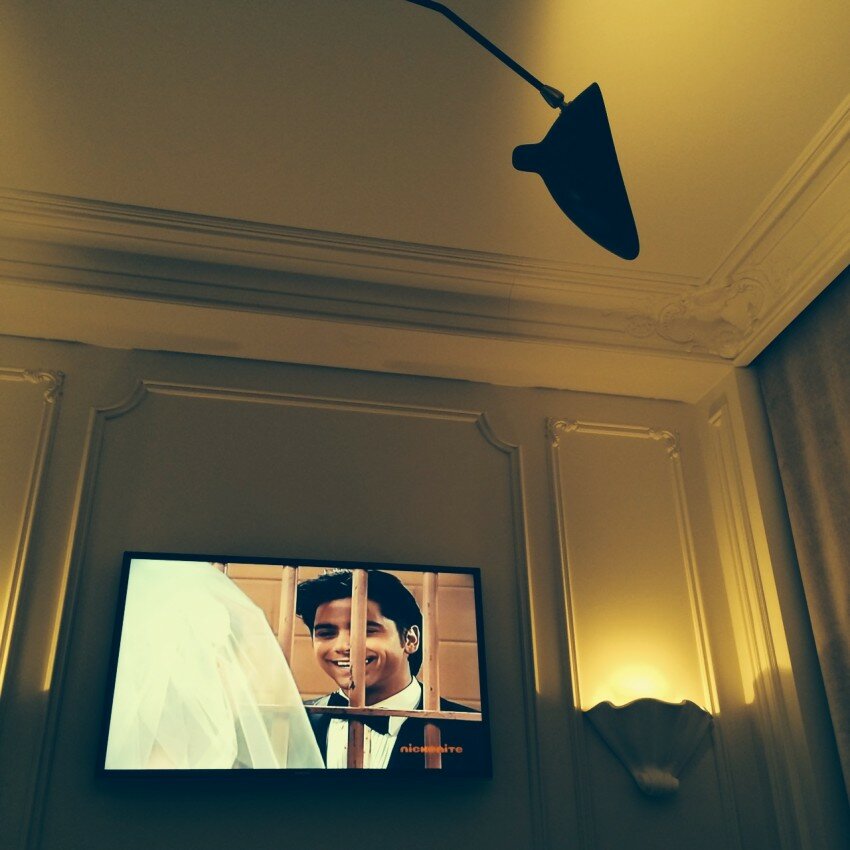 the intimacy of memory x reminiscence x forever yours 
————————
Lázaro Saavedra: Funerary Egocentrism

When: Wednesday, April 30, 2014, 5:00 pm – 9:45 pm
Where: MFA Boston, Foster Gallery, 158, 465 Huntington Ave, Boston, MA 02115
How: Official Website
What/Why: "His sketch for one attempted work, Egocentrismo funerario (Funerary Egocentrism), depicts a casket in which Saavedra intended to lie, paying a sarcastic homage to the "death of the author" (i.e., himself). As conveyed in the drawing's notes, this performance was prohibited by cultural authorities in Havana."
——————————
Fall Back Spring Forward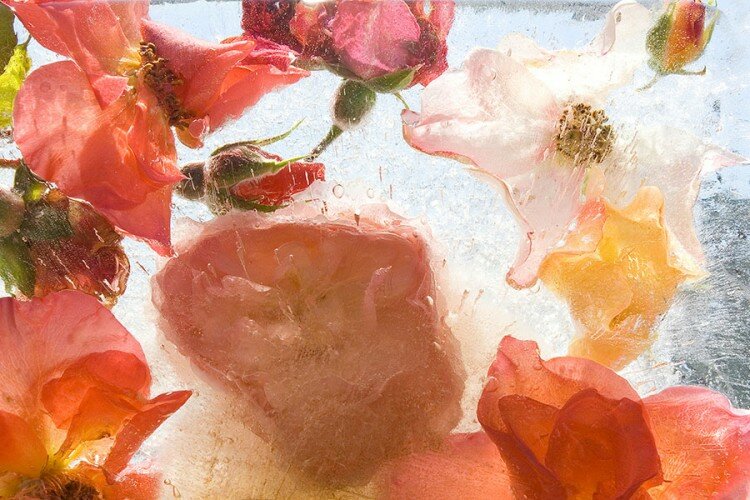 (Garden Roses, Mary Kocol)
When: On view Apr 29–May 17, 2014
Where: Photographic Resource Centre, 832 Commonwealth Avenue, Boston, MA 02215
How: Official Website 
What/Why: "A group exhibition that showcases the work of ten New England-based photographers.
With its rich artistic history and photographic traditions, numerous cultural and arts institutions, innovative educators, and flourishing community of artists and thinkers, New England has long been recognized as a hub for intellectual and artistic activity. New England photographers have bravely embraced new ideas and processes while also finding inspiration in the past. Focusing on artists who are beginning their careers, as well as those who are in the midst of them, Fall Back, Spring Forward features a diverse array of photographic work.
This exhibition brings together artists who are reinvigorating the medium by building on or engaging with the past while springing into the future. Their interests include long standing photographic and cinematic traditions, visual and popular culture, art history and iconography, reminiscence and memory"
——————————
Contemporary Perspectives Lecture Series: Miranda July

When: Sunday April 27, 2014 4:30pm
Where: Boston University, Morse Auditorium,602 Commonwealth Ave., Boston
How: Official Website
What/Why: "Miranda July is an artist, writer and filmmaker based in Los Angeles. Her broad creative output focuses on the desire for connection in contemporary life, and the small moments of epiphany, mundane and profound, that saturate the everyday. Her videos, performances, and web-based projects have been presented at sites such as the Museum of Modern Art, the Guggenheim Museum and in two Whitney Biennials. In 2005 July wrote, directed and starred in her first feature-length film,Me and You and Everyone We Know, which won a special jury prize at the Sundance Film Festival and four prizes at the Cannes Film Festival, including the Camera d'Or. Her most recent film is The Future (2011), which she wrote, directed and stars in. Her fiction has appeared in The Paris Review, Harper's, and The New Yorker; her collection of stories, No One Belongs Here More Than You won the Frank O'Connor International Short Story Award and has been published in twenty countries. July created the participatory website, learningtoloveyoumore, with artist Harrell Fletcher and a companion book was published in 2007; the work is now in collection of The San Francisco Museum of Modern Art. She most recently launched We Think Alone, a mass-email project that shares personal messages curated by July from today's leading artists, writers, actors, and filmmakers with the public."
——————————
Evelyn Rydz: Forever Yours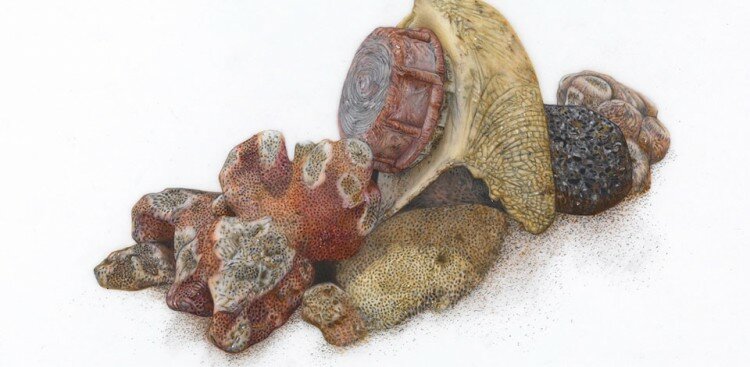 When: On view through September 14, 2014
Where: MFA Boston, 465 Huntington Ave, Boston, MA 02115
How: Official Website
What/Why: "Evelyn Rydz (b. 1979, Miami) received an MFA from the School of the Museum of Fine Arts, Boston, in 2005. Rydz explores America's coasts, photographing the manufactured remnants of modern life that wash up on the shoreline. Plastic's resilience is exactly the quality that makes it valuable to us, but what we use, discard, and dump in the sea is useless to marine life. Materials that never decay become a permanent part of the oceanic ecosystem. Nature's attempt to reclaim these cast-offs fascinates Rydz, who draws our attention to their transformation on their long journey along the global ocean current, and to the larger implications of society's everyday actions. This exhibition is the first to include Rydz's bold photographs, which, combined with her delicate drawings, depict these fragments in surprising ways."
——————————
MFA Thesis Shows 2014
When: On view through May 5, 2014
Where: Mass Art, Bakalar and Paine Galleries, 621 Huntington Ave, Boston, MA 02115
How: Official Website
What/Why: List of participating artists here.
——————————
The Intimacy of Memory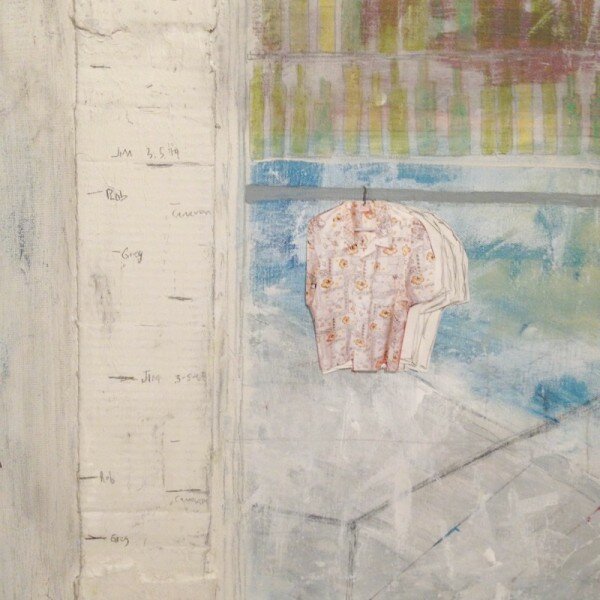 (Jim's Shirt)
When: On view through May 15th, 2014
Where: Newbury College, 150 Fischer Ave, Brookline, MA 02445
How: Official Website
What/Why: "Newbury College in Brookline, MA is pleased to present The Intimacy of Memory, a solo exhibition of new work by Boston-based painter and mixed media artist, Nancy Marks. The show runs through May 15, 2014 in the Beverly J. Tassinari Gallery in the Library-Academic Center. The Intimacy of Memory examines why people select a particular object or keepsake after someone close to them has died. Based on interviews with people who have lost loved ones, Marks explores the ways in which chosen objects represent the person who died, and the role these objects play in holding, shaping and prompting memory. 
Marks notes, "I felt the complexity of emotions of those I interviewed as the details of their relationships moved in and out my consciousness. As I painted, I became acutely aware of the cords of connection between the survivor and deceased that stretched from the present to the past and which, for many, still remain a constant." The show is a series of acrylic and mixed media canvases captioned by brief excerpts from the hour-long interviews. Curator Arthur Birkland explains that Marks' process included listening to each interview several times, meditating on its unspoken narrative and photographing the objects. "Marks' approach allowed her to honor the uniqueness of the relationships while providing the space to interpret the role the objects served in maintaining intimacy." 
This body of work seeded itself fifteen years ago when the biological mother of Marks's adopted daughter died of AIDS. As Marks cleaned out the apartment, she had to make the challenging decision of what to keep for her daughter—which objects would hold the memory of her biological mother and bring her comfort—both in that moment, as well as throughout her life."
——————————
Peter Haines: The Teddy Bears' Picnic

When: On view through May 18, 2014
Where: Boston Sculptor's Gallery, 486 Harrison Ave., Boston, 02118
How: Official Website
What/Why: "The Teddy Bears' Picnic tableau consists of 41 bronze bears, inspired by the theme song from a Saturday morning radio show I listened to as a child."
Also on view..
Leslie Wilcox: Loathables

What/Why: "Icons Of Misbehavior I Love To Hate"
——————————
Island Life Art + Bio Collaborative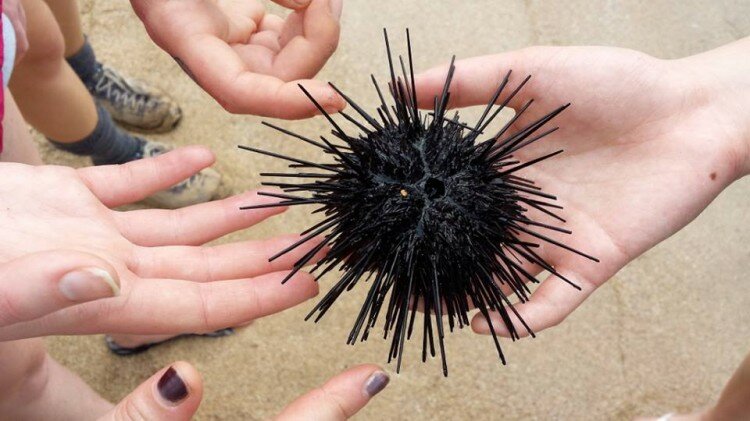 When: Friday April 25, 7-9PM
Where: Voltage Coffee and Art, 295 3rd Street, Cambridge, MA
How: Official Website
What/Why: "The Cambridge Science Festival, the first of its kind in the United States, is a celebration showcasing the leading edge in science, technology, engineering and math. A multifaceted, multicultural event every spring, the Cambridge Science Festival makes science accessible, interactive and fun!
More about Island Life Art + Bio Collaborative: Sixteen artists and scientists from Cambridge and around the country studied tropical wildlife and nature of the Caribbean in a unique 8 day travel program ISLAND LIFE: Tropical Field Studies of Art+Nature in Puerto Rico in January and March 2014. Through the fusion of field biology, art making and playful experimentation, these Field-BioArtists used the natural habitat as a studio+lab to create hybrid art inspired by tropical plants, animals, and personal identity. Their creative explorations of the diversity of habitats and wildlife of Puerto Rican rainforests, mountains, coastal, and marine environments include paintings, drawings, poetry, photography, BioArt installations, and more. 
This show is featured in MIT's Cambridge Science Festival"
——————————
8×8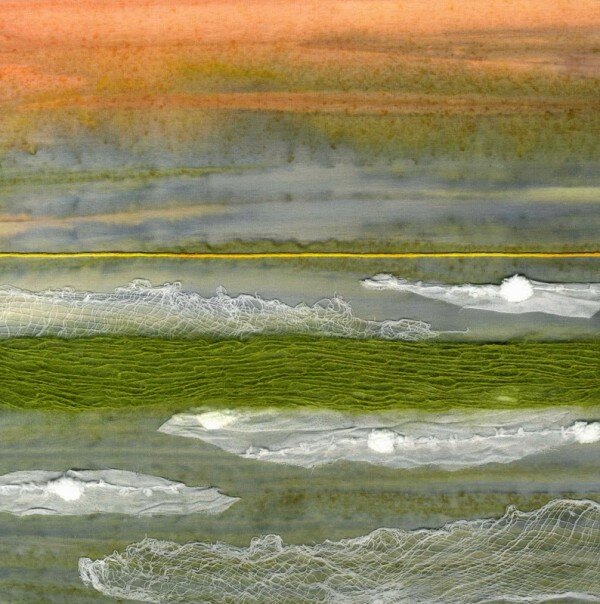 (Julia Berkley, Spring Thaw)
When: On view through April 27, 2014
Where: Fountain Street Fine Art, 59 Fountain Street, Framingham, MA
How: Official Website
What/Why: "Each work of art is 8″ x 8″ in size and $150 in price- unique, a product of the imagination and vision of its creator. The artworks have been created on birch panel, using variety of media and techniques, by Gallery members especially for this exhibit. 8×8 is a great way to discover a new favorite artist, and to acquire an original kind work of art at a very reasonable price."
——————————
Say hi:
EMAIL | TWITTER | FACEBOOK | INSTAGRAM | PINTEREST
This week has taken years off my life.
I hope you made it through unscathed.  B-)
Enjoy the sunshine! ♥